If you are coming to Spain and are already retired, therefore not receiving a pension from the Spanish state, and do not intend to work again in Spain, it is possible that you might not qualify for Social Security healthcare. In some regions, you can register for a government-run scheme called convenio especial which provides social security cover for a basic monthly fee.
To apply for Spanish residency, you will need to prove that you have a health insurance. If due to these circumstances, or any others, like complementing Social Security in order to have shorter waiting periods and personalised assistance, you are thinking of getting private health insurance, discover our guide to the best healthcare in Spain for expats.
All about choosing the best healthcare in Spain for expats
Health insurance should ideally be tailored to your needs, and as an expat you might feel a safe as possible in that aspect. If you prefer to have additional health services, there is a wide range of health insurance policies you can choose from. While the National Health Service in Spain is one of the best in the world, it is important to remember that in Spain, Social Security waiting times can be quite long, and you will be assigned a GP from your local hospital over which you will have no choice.
If you have a medical history which you know will require regular treatment, you will prefer shorter waiting times. Also, if you want to be in regular contact with your doctor, or prefer a doctor who may speak your language, or are more comfortable with a doctor of your same gender, private healthcare will be a better option. Your local embassy usually provides you with lists of English-speaking doctors.
Private healthcare will also allow you to have healthcare tailored to your circumstances, such as insurance packages designed for families, young couples starting a family, or complete coverage for those who don't want to leave anything to chance. Cheaper insurances usually have a more basic coverage, while higher prices will also ensure a more complete coverage. It is only a matter of finding a balance between price and quality.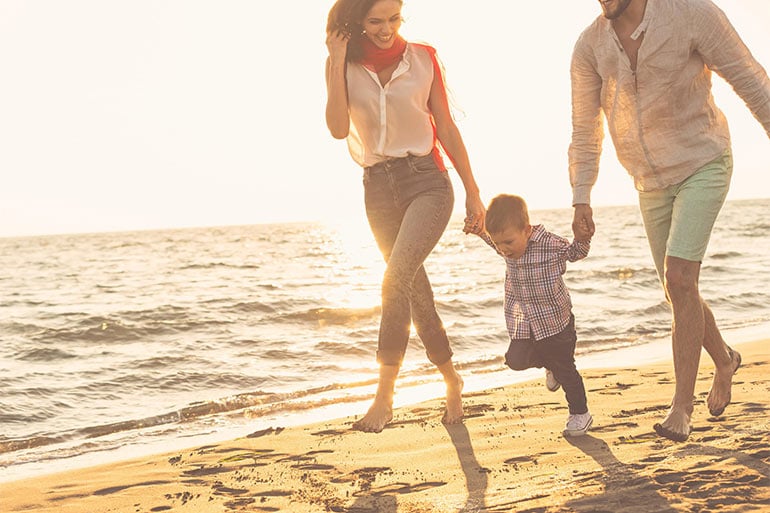 Healthcare options with Caser Expat Insurance
Caser Expat Insurance offers a wide range of insurance packages that cover these circumstances.
Some packages are Inicia, the insurance for people who are entering an insurance contract for the first time, and Médica, which complements Social Security insurance and combines the best of both.
For young expats or people with active lives, Activa is the perfect option. Learn all about the coverages you'll get with Activa insurance here.
And, most importantly, for families there is the family coverage found with Integral insurance.
We also can't forget about Adapta + Sonrisa Esencial, which gives you dental perks. Read about the top 10 advantages of Adapta insurance in this blog post.
Caser Insurances also offer the Prestige package, a complete insurance for expats that need a complete healthcare that ensures their peace of mind and a personalised assistance.
If you want to see why private insurance is so much better than using the public system in Spain, download the free guide below: