As an expat in Spain, there are many important decisions and processes you'll need to go through, everything from figuring out how to get a TIE, to getting married in Spain, and perhaps even what to know as a foreigner giving birth in Spain. But one of the most important decisions during your first few months getting settled into your new home is finding and choosing your doctor.

Choosing a doctor anywhere can be a daunting task, but even more so as a foreigner in a new country where you are unfamiliar with the system, the customs, and the language. In order to ensure you receive the best healthcare services, it is important to follow a systematic approach. This comprehensive guide will provide you with valuable insights and tips on how to make an informed decision when selecting a doctor with Caser's insurance plans.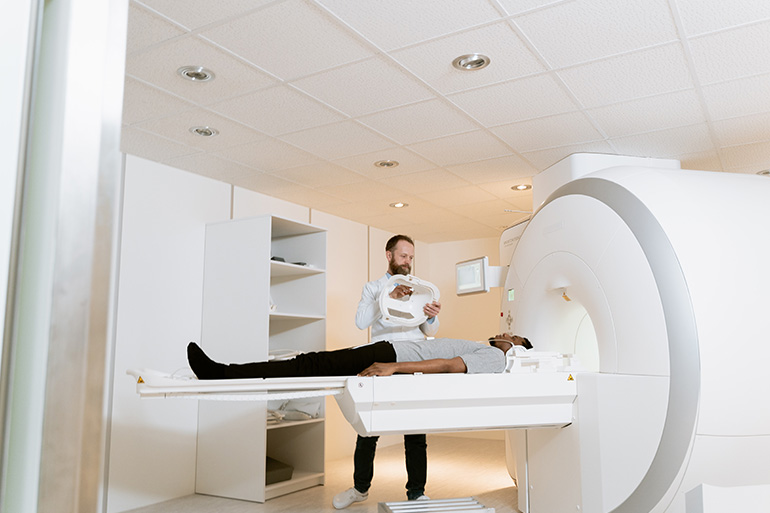 Which Caser insurance plan is right for me?
Before choosing your doctor with Caser Expat Insurance, you'll need to first decide which of their comprehensive insurance plans is the best fit for your personal health needs. Caser Expat Insurance offers insurance plans that fit every budget and health care need, and the best option to choosing the one that is right for you is by calling an agent to describe what you're looking for as well as your budget, and they will match you with the plan that most adequately fits your needs. However, if you are looking for an insurance plan that covers all of your needs including dental and with zero copays, (except psychiatric appointments), we highly recommend Caser Adapta + Dental Plan.

Not only is Caser Adapta + Dental valid for NIE and residency permits, it is the most comprehensive insurance plan that covers every possible medical need and without long waits or copays. With the Adapta + Dental plan you can expect;
Unlimited access to family doctor appointments and general medicine.

Unlimited access to every kind of medical specialty, with freedom to change doctors within the doctor catalogue anytime you need to seek a second opinion.

Transportation in ambulance included when required.

Unlimited access to diagnostic tests such as x-rays, MRIs, CAT scans, EKGs, etc, at no additional cost.

Unlimited hospitalisation with no limits on time spent in the hospital.

Comprehensive family planning coverage including pregnancy and postpartum care

Emergency home visits.

24-hour assistance.

Comprehensive dental insurance which completely covers over 40 procedures and discounts on many others.

Insurance coverage while abroad–you can travel freely knowing that Caser Expat Insurance covers up to 15,000 euros for up to 90 days while you're abroad.
Unlimited access to countless other procedures and treatments which you can learn more about here. There is a reason why we always recommend this plan!
How do I choose or change my doctor with Caser insurance?
Once you've decided on the insurance plan which best suits your needs, the process of finding and choosing a doctor and getting an appointment with Caser Expat Insurance is incredibly simple. You simply use this database of doctors that accept Caser insurance and filter by location and speciality. You'll then be presented with a list of doctors or clinics available along with their telephone number and location in order to make your appointment.

Any time you want to make an appointment with another doctor for a different specialty or simply gain a second opinion, you can perform the same steps and choose a new doctor.

Please note that even if a doctor appears under a certain speciality, you should first make sure that your insurance plan covers the type of appointment or procedure you are seeking.
What to take into consideration when choosing a doctor?
Understand your Caser insurance plan:

Begin by thoroughly understanding the specific details of your Caser insurance plan. Familiarize yourself with the coverage, benefits, and limitations it offers. Knowing what medical services and treatments are covered, as well as any network-related requirements, will help you narrow down your options effectively.

As mentioned above, it is important to note that even if you find a doctor who specializes in the type of medicine, appointment, or procedure you are looking for, before making the appointment you should make sure that your insurance covers this type of appointment.

Research Caser's network of healthcare providers:

Caser Expat Insurance collaborates with an extensive network of doctors, hospitals, clinics, and specialists across Spain. You can see every doctor, clinic, and specialty available with Caser's medical team database. Check their proximity to your location and the availability of services you may require. This will ensure convenience and accessibility when seeking healthcare.

Consider language compatibility:

Although nowadays with translation apps, communication has become easier, language can be a vital factor when choosing a doctor as an expat. If you are not fluent in Spanish, look for healthcare providers within Caser's network who speak your native language or English. Effective communication is crucial for understanding diagnoses, treatment plans, and discussing your healthcare concerns comfortably. When searching for your doctor you can simply call the number provided and ask different doctors what their level of English is. If you cannot find one, consider bringing a friend or family member who is more confident in the language to accompany you.

Seek recommendations:

Tap into the expat community, colleagues, friends, online forums, or Facebook groups to gather recommendations. Expats who have already navigated the Spanish healthcare system can provide valuable insights and suggest doctors they trust. Consider their experiences and recommendations, keeping in mind your specific medical needs. Personal experiences are some of the most valuable you'll find.

Consider convenience and accessibility:

Evaluate practical aspects such as the location of the doctor's practice, office hours, and appointment availability. Opt for a doctor within Caser's network who is easily accessible and offers flexible appointment options. Assess factors like waiting times and administrative efficiency, as they can greatly impact your overall healthcare experience.

Arrange a consultation:

Once you have narrowed down your choices, schedule a consultation with the selected doctors. This initial meeting allows you to assess their communication style, bedside manner, and whether you feel comfortable discussing your health concerns. Ask questions about their experience and treatment approaches to make sure they align with what you're looking for.

Evaluate patient reviews and feedback:

Research online reviews and patient feedback regarding the doctors you are considering. While individual experiences may vary, these reviews can provide insights into the doctors' reputations, quality of care, and patient satisfaction levels. Utilizing websites such as Doctoralia can provide feedback on a doctor's experience, bedside manner, and what insurance he or she accepts at the clinic. However, it is important to consider reviews objectively and not solely rely on them when making a decision.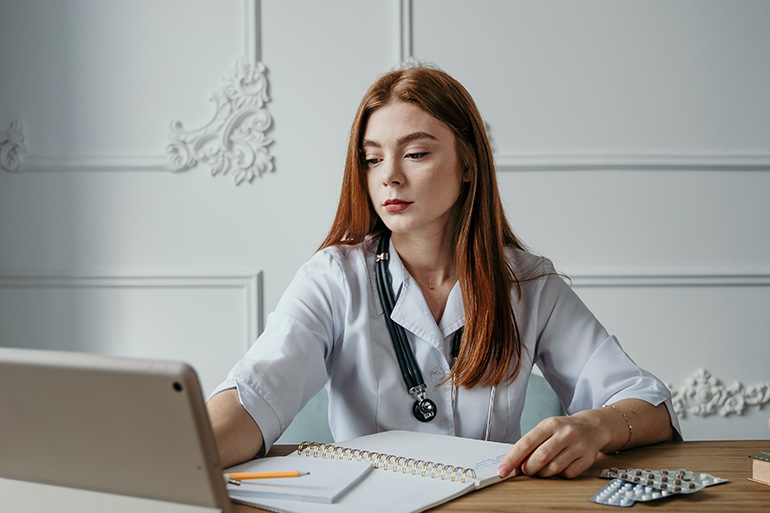 In conclusion
Choosing a doctor as an expat could be one of the most important decisions you have to make during your time abroad. It is important to have not only a large database of physicians with every kind of medical specialty available, but also to be confident that your insurance is covering you every step of the way. With Caser Expat Insurance, we make it easy to find the plan that best fits your needs, and make choosing a doctor as easy and painless as it should be!
If you are searching for health insurance in Spain, Caser Expat Insurance has the right policy for you!