What should I do in the case of an incident?
You can request assistance from the following telephone numbers. Our customer services team will ensure that you receive the assistance that you require.
24 hour car insurance with roadside assistance
Anyone can experience a problem with their car on holiday, or simply on the way to work or pick the children up from school. The important in such a situation is to count on excellent car insurance with roadside assistance from where you are which will ensure you complete peace of mind and help you to find a solution as soon as possible.
That's why Caser offers you 24-hour travel assistance from the first mile, for both the vehicle and for the driver and passengers. We offer a comprehensive travellers car insurance service that offers an immediate solution in situations of breakdown, accident or theft.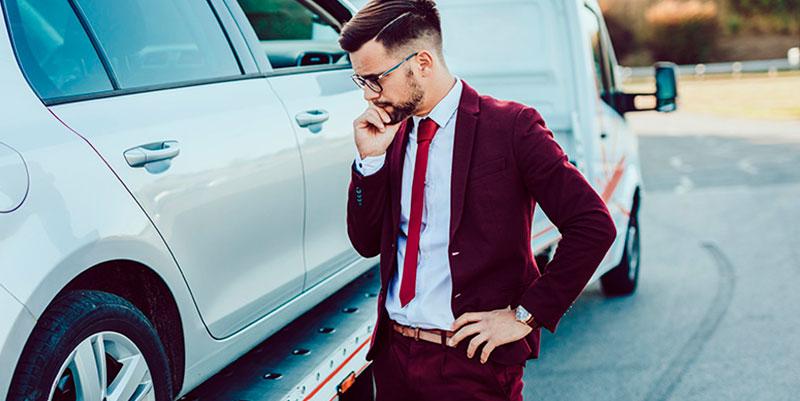 Mechanical roadside assistance
It's happened. Suddenly, in the middle of the road and in the middle of nowhere, you have a puncture in your car. Don't worry! Because when you request your roadside assistance, we send an emergency vehicle to meet you and change the tyre on the spot so that you can continue your journey. Because on-the-spot repairs are our first option, whenever possible, in the event of accidents, breakdowns and even lack of fuel.

What if we can't repair your car on the spot? For these cases, our travel assistance sends a tow truck that takes care of all the paperwork and towing costs to the repair shop. And also, in situations where your car has been immobilised due to a roll-over, or has suffered a fall on a slope, we organise and carry out the rescue of your car.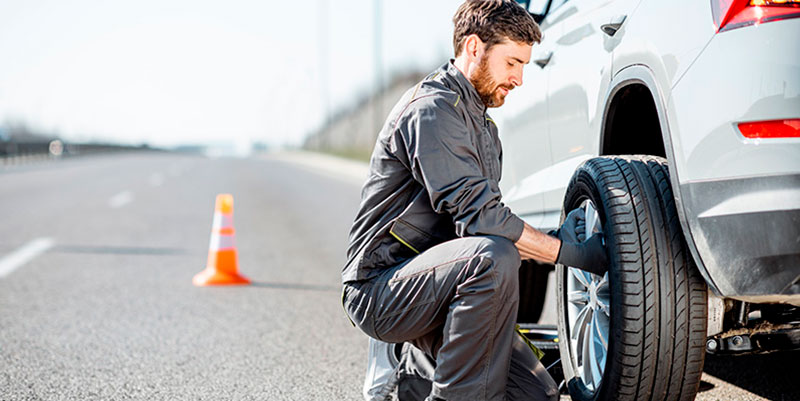 Roadside assistance for the driver and the other occupants of the vehicle
Whatever the type of incident, our assistance service will tell you the steps to follow, offering you a quick solution and personalised treatment. In the event that someone is injured, hopefully not, we will provide medical assistance and cover the cost of transport to a hospital or home, depending on the seriousness of the injuries. In addition, if necessary, we include permanent medical supervision during the transfer.

What if it is a family member who has suffered the accident? In these cases we know the importance and need to be close to your loved ones. When the injured person has to stay in hospital for several days, we will cover the cost of transporting a family member to where the person is hospitalised, both in Spain and abroad.

And for those other situations in which you are injured, such as the loss or theft of luggage and car keys, we will provide you with advice on how to file a complaint. In the event of recovering them, we will take care of sending them to your home address.
Frequently asked questions about travel assistance