What is a health insurance reimbursement?
A health insurance reimbursement is an option included in our Prestigio health policy.
This allows you to ask any doctor for a consultation, treatment or an operation, regardless of whether they are not part of our medical team. When that occurs, you have to take care of the expenses (just initially), once done, you can ask the insurance company for the reimbursement. Depending on the service, we will reimburse between 80% and 90% of the cost, up to a limit of €210,000 per insured person per year.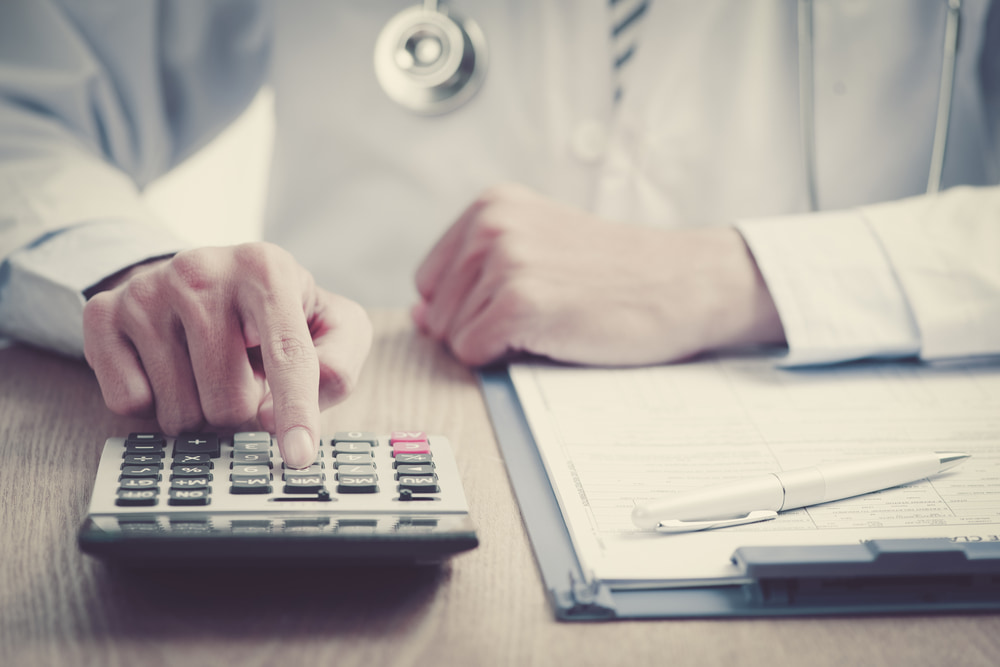 This service is associated with those cases in which, despite you might count on the whole medical team and clinics, you freely opt that the consultation, treatment or intervention will be done by another reliable professional who is not affiliated to the insurance company.

At the beginning, you should assume the cost in order to request the reimbursement later. You will be reimbursed with a portion of the charges, between 80% and 90% depending on the service, up to a limit of €210,000 per insured per year.
You will be able to require the reimbursement of pharmacy expenses and childhood vaccines as well as optical treatment and the stem cells cryopreservation by Biocord, as part of prescription treatment by the medical team regarding your health insurance.
In any case, if you're interested in learning all the characteristics and benefits this type of insurance offers you, check out our health insurance: Prestigio.
HOW CAN I APPLY FOR HEALTH INSURANCE REIMBURSEMENT?
Once you have made use to the health service for which reimbursement is available, you're ready to require your money back. It can be requested in any of the following ways:
Online application: through our Caser Salud APP: "Gestiones > Reembolsos > Solicitud de reembolsos" or through our customer area: choose Solicitud de reembolso option and follow the instructions.

Postal mail application: in order to request your reimbursement by postal mail, you can provide your invoice and proof of payment to: Avenida de Burgos, 109 – 28050 Madrid.
Make sure you get all the documents you need to request your reimbursement for the next services: Pharmacy expenses and childhood vaccines, you'll have to provide us proof of payment plus doctor's prescription and regarding optical treatment, you'll be asked for proof of payment, new eye prescription and a breakdown of all the products you acquired, doctor's prescription and a service authorization.
Companies Caser Group
PARENT COMPANY:

Caja de Seguros Reunidos Compañía de Seguros y Reaseguros, S.A. "CASER"

C.I.F. [Tax ID Code]: A-28013050Registered address: Avenida de Burgos, nº 109. 28050-Madrid

PARENT COMPANY:

Caja de Seguros Reunidos Compañía de Seguros y Reaseguros, S.A. "CASER"

C.I.F. [Tax ID Code]: A-28013050Registered address: Avenida de Burgos, nº 109. 28050-Madrid

PARENT COMPANY:

Caja de Seguros Reunidos Compañía de Seguros y Reaseguros, S.A. "CASER"

C.I.F. [Tax ID Code]: A-28013050Registered address: Avenida de Burgos, nº 109. 28050-Madrid

PARENT COMPANY:

Caja de Seguros Reunidos Compañía de Seguros y Reaseguros, S.A. "CASER"

C.I.F. [Tax ID Code]: A-28013050Registered address: Avenida de Burgos, nº 109. 28050-Madrid

PARENT COMPANY:

Caja de Seguros Reunidos Compañía de Seguros y Reaseguros, S.A. "CASER"

C.I.F. [Tax ID Code]: A-28013050Registered address: Avenida de Burgos, nº 109. 28050-Madrid

PARENT COMPANY:

Caja de Seguros Reunidos Compañía de Seguros y Reaseguros, S.A. "CASER"

C.I.F. [Tax ID Code]: A-28013050Registered address: Avenida de Burgos, nº 109. 28050-Madrid

PARENT COMPANY:

Caja de Seguros Reunidos Compañía de Seguros y Reaseguros, S.A. "CASER"

C.I.F. [Tax ID Code]: A-28013050Registered address: Avenida de Burgos, nº 109. 28050-Madrid

PARENT COMPANY:

Caja de Seguros Reunidos Compañía de Seguros y Reaseguros, S.A. "CASER"

C.I.F. [Tax ID Code]: A-28013050Registered address: Avenida de Burgos, nº 109. 28050-Madrid

PARENT COMPANY:

Caja de Seguros Reunidos Compañía de Seguros y Reaseguros, S.A. "CASER"

C.I.F. [Tax ID Code]: A-28013050Registered address: Avenida de Burgos, nº 109. 28050-Madrid

PARENT COMPANY:

Caja de Seguros Reunidos Compañía de Seguros y Reaseguros, S.A. "CASER"

C.I.F. [Tax ID Code]: A-28013050Registered address: Avenida de Burgos, nº 109. 28050-Madrid