What is a health insurance co-payment?
A co-payment system in health insurance means that insured people participate in the cost of the medical service just when the person makes use of it. The annual insurance cost will be reduced by taking out a co-payment policy. Co-payments are included in the majority of medical insurance policies on the market.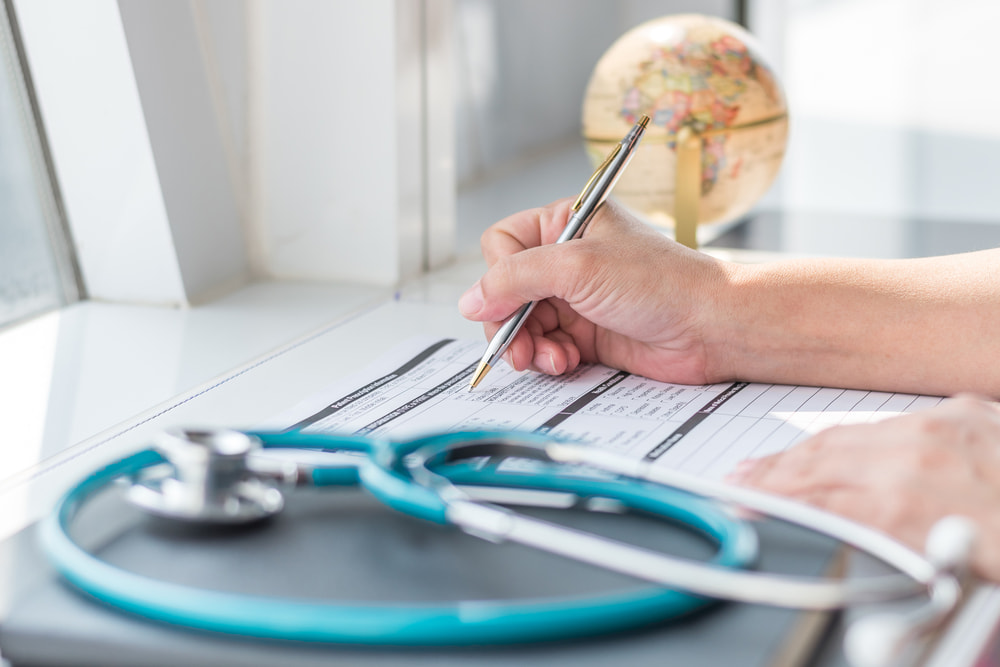 So, what is health insurance copayment about? When taking one of our health insurance out, you will freely decide which kind of health insurance you consider that fits your needs. Find out which of our policies count with co-pay and which do not by visiting our website: health insurance.
You can get a quote to obtain a personalized budget. You will get your price based on the medical services you choose: you will have the option to access to all the medical services with no extra cost, paying an annual fixed price or if you decide to pay less on your annual premium, in case you require specific medical services, you will have to pay for them, this is known as co-pay.
This way, you can have access to the same medical team available for the health insurance with no co-payment but assuming a part of the total cost from the service: medical attention, diagnostic test or surgical procedures, but just in case you really need to use them.
Check out all the info about our products with co-payment: Activa Integral (family pack) both with hospitalization and Iniciaand Médica (family pack) hospitalization is not included.
HOW IS THE HEALTH INSURANCE CO-PAY APPLIED?
Once you take out health insurance with a co-payment system your annual policy will cost less than with a non-co-payment insurance. But when you need medical attention it will be necessary to present your health insurance card to associate the cost of the co-pay service to your account, monthly or quarterly.
It is important to take into account that the limit of the co-payment is 395€ per insured per year, so up to that quantity, Caser Expat will assume the rest as a co-pay cost.
Companies Caser Group
PARENT COMPANY:

Caja de Seguros Reunidos Compañía de Seguros y Reaseguros, S.A. "CASER"

C.I.F. [Tax ID Code]: A-28013050Registered address: Avenida de Burgos, nº 109. 28050-Madrid

PARENT COMPANY:

Caja de Seguros Reunidos Compañía de Seguros y Reaseguros, S.A. "CASER"

C.I.F. [Tax ID Code]: A-28013050Registered address: Avenida de Burgos, nº 109. 28050-Madrid

PARENT COMPANY:

Caja de Seguros Reunidos Compañía de Seguros y Reaseguros, S.A. "CASER"

C.I.F. [Tax ID Code]: A-28013050Registered address: Avenida de Burgos, nº 109. 28050-Madrid

PARENT COMPANY:

Caja de Seguros Reunidos Compañía de Seguros y Reaseguros, S.A. "CASER"

C.I.F. [Tax ID Code]: A-28013050Registered address: Avenida de Burgos, nº 109. 28050-Madrid

PARENT COMPANY:

Caja de Seguros Reunidos Compañía de Seguros y Reaseguros, S.A. "CASER"

C.I.F. [Tax ID Code]: A-28013050Registered address: Avenida de Burgos, nº 109. 28050-Madrid

PARENT COMPANY:

Caja de Seguros Reunidos Compañía de Seguros y Reaseguros, S.A. "CASER"

C.I.F. [Tax ID Code]: A-28013050Registered address: Avenida de Burgos, nº 109. 28050-Madrid

PARENT COMPANY:

Caja de Seguros Reunidos Compañía de Seguros y Reaseguros, S.A. "CASER"

C.I.F. [Tax ID Code]: A-28013050Registered address: Avenida de Burgos, nº 109. 28050-Madrid

PARENT COMPANY:

Caja de Seguros Reunidos Compañía de Seguros y Reaseguros, S.A. "CASER"

C.I.F. [Tax ID Code]: A-28013050Registered address: Avenida de Burgos, nº 109. 28050-Madrid

PARENT COMPANY:

Caja de Seguros Reunidos Compañía de Seguros y Reaseguros, S.A. "CASER"

C.I.F. [Tax ID Code]: A-28013050Registered address: Avenida de Burgos, nº 109. 28050-Madrid

PARENT COMPANY:

Caja de Seguros Reunidos Compañía de Seguros y Reaseguros, S.A. "CASER"

C.I.F. [Tax ID Code]: A-28013050Registered address: Avenida de Burgos, nº 109. 28050-Madrid