What is the insurance qualifying period?
When taking out a health insurance policy, the waiting period refers to the existence of a period of time necessary, from the time the policy is taken out, to be able to access certain treatments, diagnoses and specific interventions without limitations, which include this aspect because they imply a higher cost or complexity.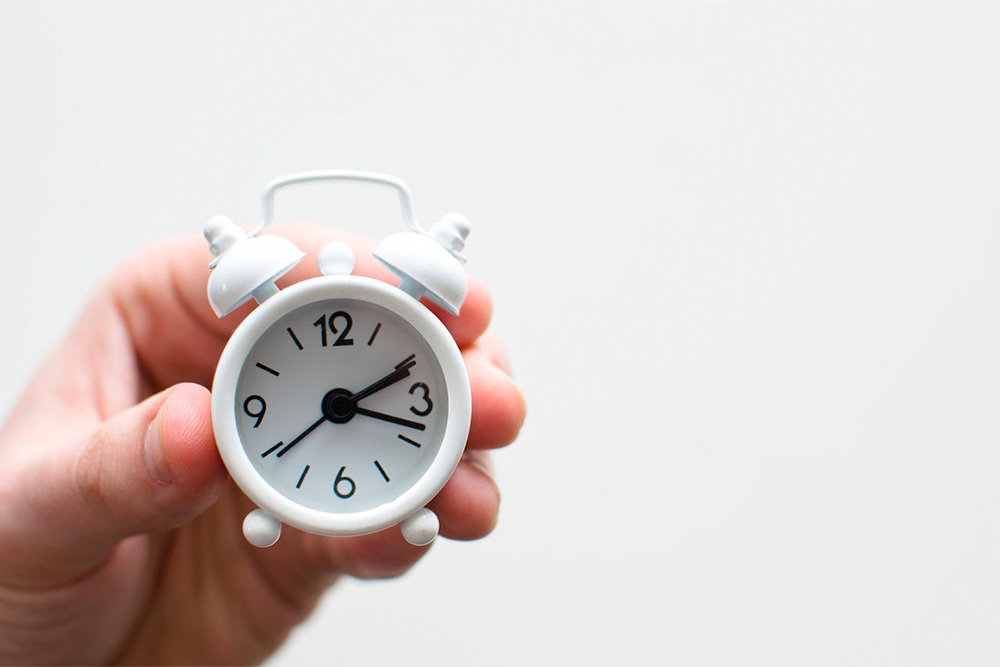 The vast majority of the coverage included in your health insurance policy will form part of your protection from the moment you sign it. The main purpose of the insurance qualifying period is based on guaranteeing that the person requesting those medical services of greater cost or importance has a stable relationship with the insurance company that will cover these expenses, serving as protection for this company.
Thus, the most common insurance qualifying period is related to some medical insurance coverage and specific services included in our health and home insurance policies, due to their high cost or complexity.
This measure is legally contemplated to avoid the possible presence of fraud, in which a person decides to take out insurance only for the performance of a specific treatment, with the premeditated aim of cancelling it once this service has been received.
In order to help you, we offer you a summary table, in which you will find the waiting periods contemplated in relation to the availability of different medical and assistance services for each one of our health insurance modalities:
| | | | | | | |
| --- | --- | --- | --- | --- | --- | --- |
| Medical services eligible for waiting periods | Inicia | Activa | Integral | Medica | Adapta + Dental | Prestigio |
| High-tech diagnostic tests | 3 months | X | X | 6 months | 6 months | X |
| Family Planning | X | 6 months | 6 months | 6 months | 6 months | 6 months |
| Surgical interventions and admissions | X | 6 months | 6 months | X | 10 months | 6 months |
| Oncological, cardiovascular, dialysis and lithotripsy treatments | X | 6 months | 6 months | X | 6 months | 6 months |
| Hospitalisation and admission for assistance in childbirth/caesarean section | X | 10 months | 10 months | X | 10 months | 10 months |
| Postpartum care | X | 10 months | 10 months | X | X | 10 months |
| Assisted reproduction | X | 24 months | 24 months | X | X | 24 months |
| Postpartum pelvic floor rehabilitation | X | 10 months | 10 months | X | 10 months | 10 months |
| Psychology | X | X | X | X | 6 months | X |
| Prothesis | X | X | X | X | 10 months | X |
Beyond these deadlines or waiting periods, you should bear in mind that if you decide to give us your trust and you already have a health insurance policy with another insurance company that is more than one year old, the qualifying periods related to the type of insurance you wish to take out will be eliminated, except for those related to assistance in childbirth and assisted reproduction.
Can there be medical and health services with a total insurance qualifying period?
Based on the definition we have shown you above, the existence of a waiting period implies the existence of an interval of time in which a medical service in question cannot be used, effectively, by the insured person.

Therefore, although there may be waiting periods that extend up to 24 months, in exceptional cases, an end to this period must always be contemplated, since otherwise we would be talking about the exclusion of a coverage.

Likewise, it should be clarified that, according to the current regulations in our country, the qualifying periods will be cancelled in the case of emergency situations, in which if these medical services are not provided imminently, the patient's life or integrity could be endangered or the patient's health could be permanently damaged.

It is also very common for the insurance companies themselves to voluntarily eliminate the waiting period in the case of a new insured person who already had a health insurance policy in force with another company.
Is there a waiting period in home insurance?
The different Caser home insurance policies do not require a qualifying period, which means that all the coverage and guarantees will be active from the moment the first charge is made to the bank account provided by the insured person.

In this way, you will not have to wait several months before being able to make a claim, as is the case with other types of insurance. Not having a waiting period in Caser's home insurance allows you to be fully covered in any of the cases included in the contracted insurance, gaining peace of mind and peace of mind in the event of any type of unforeseen event.

It is worth bearing in mind that, in addition to fire or flood, Caser home insurance includes protection against theft, civil liability, home assistance and a whole host of other covers, which can also be extended with more optional covers. There is no better way to keep both your home and the family living in it protected, and always from day one.
Is there a waiting period in pet insurance?
There are certain cases in which Caser pet insurance has a waiting period. That is why it is important that you consult your policy and make sure which coverages require an established period of time before you can benefit from this guarantee.

Veterinary assistance expenses due to illness have a qualifying period of two months from the effective date of the policy.

What should you bear in mind in this respect?
The accident or illness prior to the effective date of the policy, even if diagnosed during the period of coverage of the policy, or the illness that manifests itself during this waiting period will be excluded from the coverage due to accident or illness.

Pre-existing illnesses that have been known, treated or diagnosed, or that have begun to be studied, even if there is no diagnosis, prior to the contracting of the policy or during the waiting period itself, shall also be excluded from this coverage.

The voluntary omission or falsehood in the declarations prior to the insurance contract, not being covered those expenses derived from malformations, defects or illnesses of any type and their consequences, whose diagnosis or treatment has been carried out prior to the initial effect of the policy or within the established qualifying period, also means the exclusion of the coverage of veterinary assistance due to illness.
Having a good pet health insurance policy is of great help in the event of the possible need for tests, operations or hospitalisation of our pet.