My first trip to Spain was one of the best experiences of my life. I went into it with no expectations, just an open heart and mind. Looking back on it years later, it was a truly unbeatable experience.
According to a recent article, Spain is one of the top-visited countries in the entire world by international travelers, bested only by France. If it keeps breaking records, France may very well need to watch out!
There's so much to love about Spain - the friendly and open people, delicious dining, abundance of sunshine, and endless cultural and touristic offerings. Check out my Spain travel guide below and take notes for your next Spanish road trip.
Spain Travel Guide for Visitors and Expats
Seville
We started our road trip in my husband's hometown, the charming city of Seville (located in the region of Andalucia). Take relaxed and then take it one step more and you'll fit in here - I loved the slow pace of life and how friendly everyone is with everyone they encounter. My favorite spot in Seville is the banks of the Guadalquivir river by the Triana bridge. It's the perfect spot to sit and people-watch while the day fades into evening.
Other can't miss sites include the Gothic cathedral (which houses Christopher Columbus's casket), the modernistic wooden structure called Metrosol Parasol for unbeatable city views, and the Alcazar palace, where you'll be transported back to the past in royal fashion.
Málaga
Beautiful cobblestone streets, giant palm trees, and a pristine coastline. What more could you ask for? If you're into hiking, Málaga recently reopened their famous route called the Caminito del Rey. It used to be one of the most dangerous hikes in the world due to shoddy pathways and steep drop-offs, but it has undergone a complete renovation and is now perfectly safe and stunning.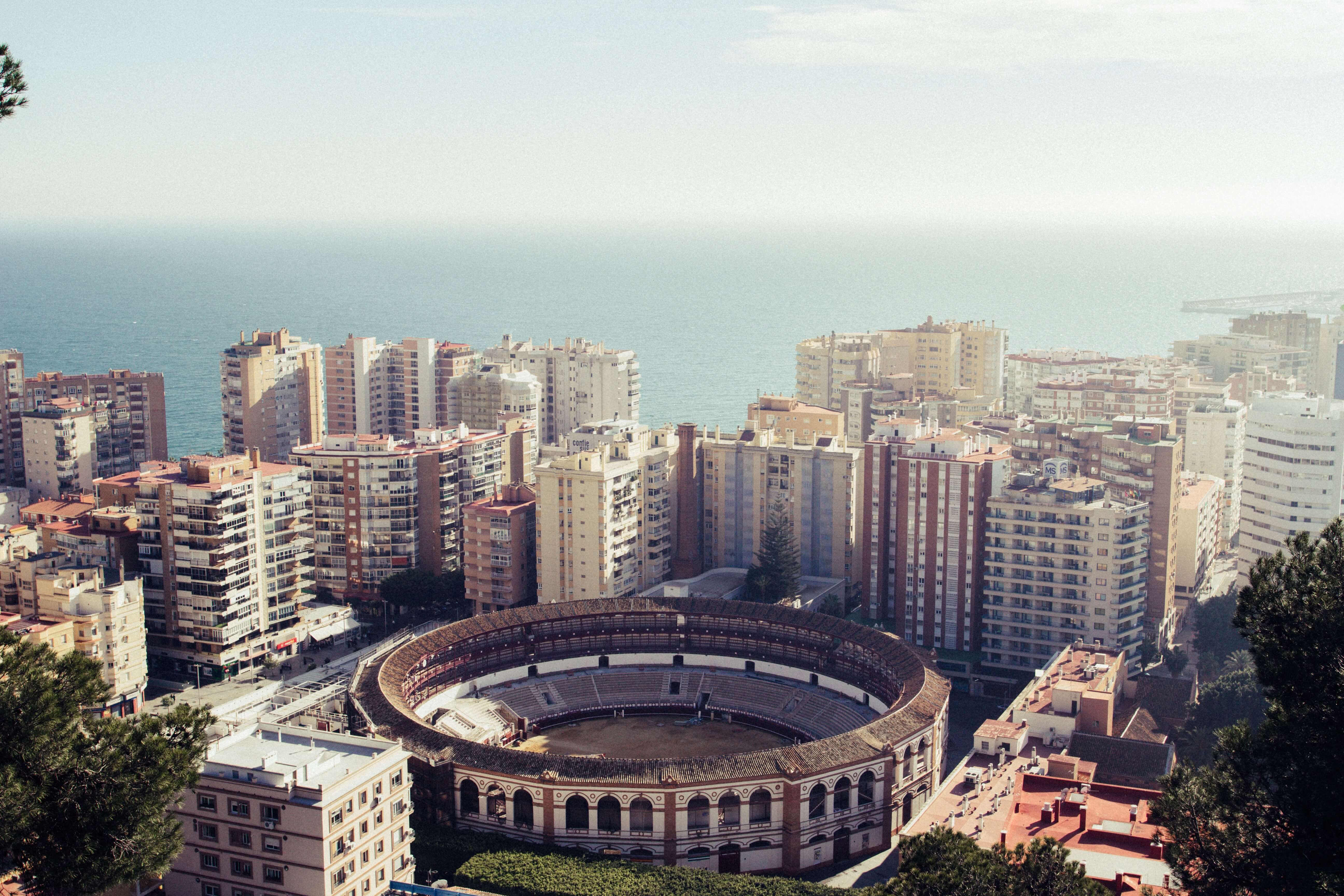 Cabo de Gata
This is a rocky coastline and natural park located in Almería, Spain. A fun fact: many of your favorite Western-themed movies were filmed in Almeria due to its dry, desert climate.
Valencia
If you're looking for a mix of cosmopolitan chic architecture with a beachfront setting, Valencia is the city for you. When you go, check out the Turia Gardens that snake through the city and the futuristic-looking City of Arts and Sciences complex, which is equally amazing to look at as to experience the educational offerings inside. To discover beaches and towns outside Valencia, click here.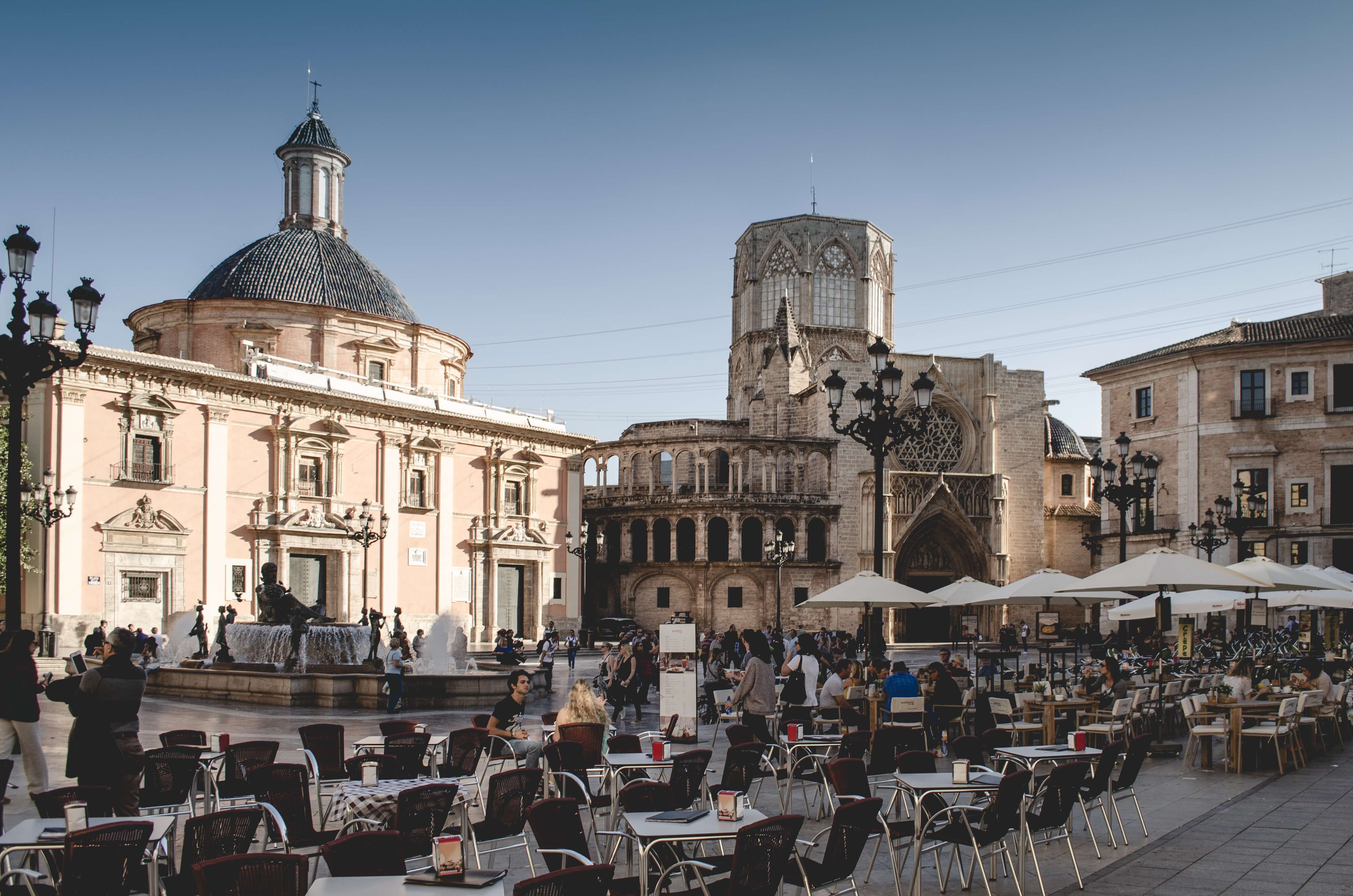 Peñíscola
An impressive castle overlooking a glistening half-moon bay...you can't find anything more picturesque if you tried! If you plan on driving north along the coastline of southeast Spain, this quaint town is a nice stop. It has a more relaxed atmosphere and tends to be less crowded than the likes of Benidorm or the Costa del Sol.
Barcelona
Who hasn't heard of Barcelona at this point? It's one of the most-revered cities to live in or visit in the world. It offers impressive and unique Gaudí architecture and numerous sights like the Sagrada Familia church, Güell Park, Boquería Market, Gothic quarter, marina, boardwalk, beach, and so much more. It's true that since I've been there, Barcelona's popularity has exploded, meaning that tourists flock to this city in droves. If I had one tip for your trip to Barcelona it would be that you visit during winter, when you'll encounter the least amount of tourists.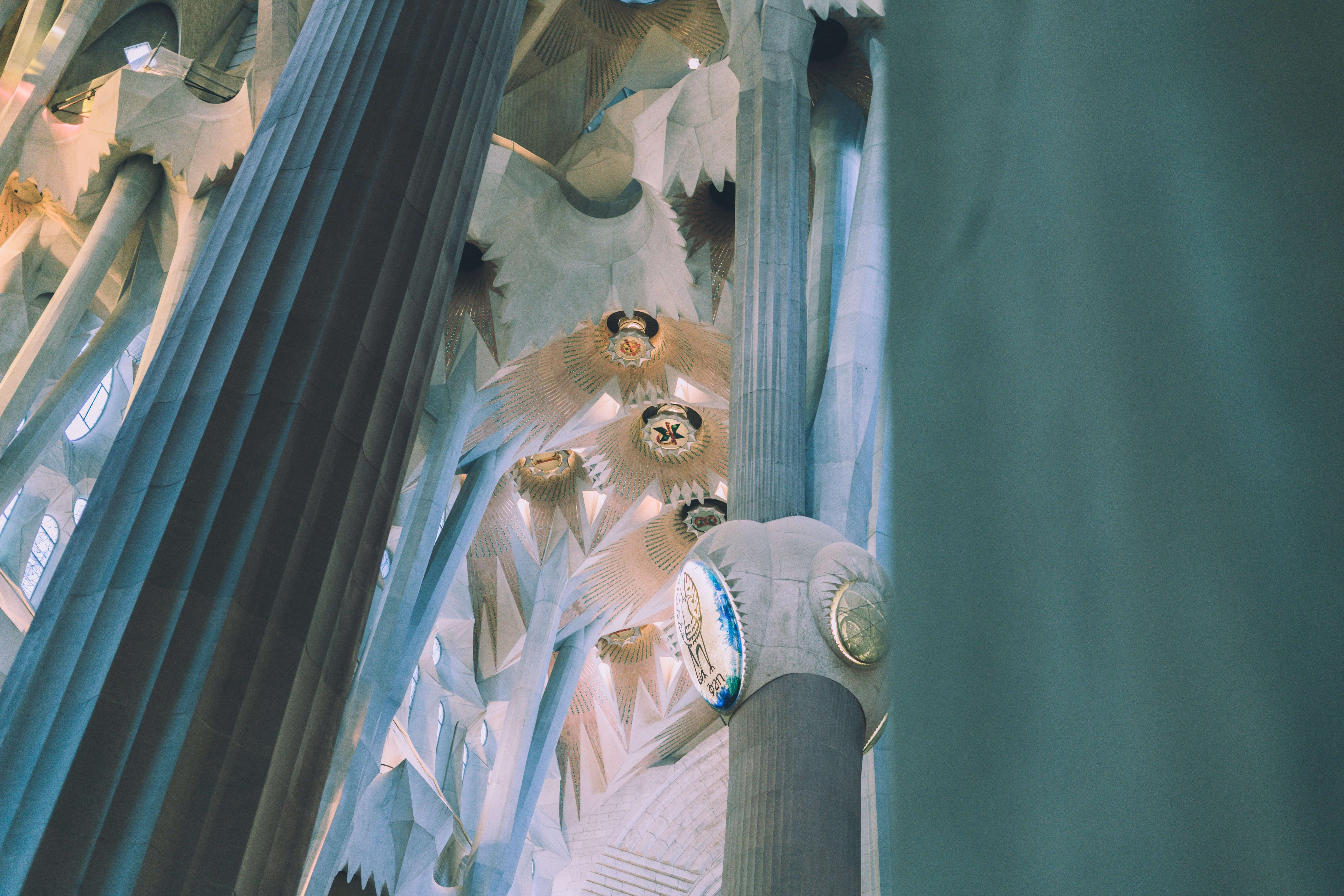 Pamplona
Unfortunately, our Spanish road trip took place in May and not July, so we missed the world-famous San Fermin festival. Still, it was great to see this historic little city and walk the route that the runners take during the running of the bulls.
Basque Country
We drove through countless small towns in the hilly, green region known as the Basque Country. It is definitely one of the prettiest areas of Spain if nature and storybook homes are your thing. We crossed into France easily by car to stop at St. Jean-Pied-de-Port, then headed back to San Sebastian to devour delicious pintxos (Basque tapas) and visit one of the top-rated beaches in the world: San Sebastian's Concha beach. Then onto Bilbao and, you guessed it, more delicious food at the Mercado de la Ribera.
Santander
A quick stop in Santander in the region of Cantabria made us really appreciate the northern coast, called the Costa Quebrada, and the wonders it beholds. It's best to go in summer to fully enjoy the city's Sardinero beaches and the green escape of the Magdalena peninsula. Then head over to the town Santillana del Mar for a medieval feel.
Asturias & the Picos de Europa
We drove quickly through Cantabria, one of the smallest regions of Spain, and onto Asturias, stopping in Oviedo and Gijón to drink the delicious dry cider (sidra in Spanish) and eat fabada, of course! Then we headed up into the Picos de Europa mountains to do the Ruta del Cares, a rugged cliff-side hike that's 12km each way. The next day, we discovered the beauty of Covadonga's lakes and a pretty pink church nestled in the mountains. Such beautiful views!
Galicia
There's so much to love about Galicia that it has its own post. Read about my road trip around Galicia!
Salamanca, Segovia & Avila
These three towns are easy day trips from Madrid, but we spent just a half-day in each. Salamanca is a lovely university town with an enormous main square and cute cafes and bars dotting its streets. Segovia offers an astounding Roman aqueduct and Disney-esque castle, while Avila features nearly-intact walls surrounding the entire town.
Madrid
Spain's capital city and my adopted hometown was the last stop on our trip, and to be honest, I wasn't that enamored with it the first time around. I had spent nearly 3 weeks traveling around the country and it didn't hold my attention long enough for its charm to sink it. But now that I live there, I can tell you how amazing Madrid is. Endless cool neighborhoods like Malasaña to explore, lounging around and enjoying a picnic at Buen Retiro park, braving the crowds around Sol and Plaza Mayor to grab a caña and bocadillo de calamares… this is what Madrid means to me.
Although this Spain travel guide isn't perfect and we didn't manage to hit all there is to see in Spain, that just means more road trips in the future! In fact, the interior of Spain has just as much to offer as its coastal towns and major cities. And don't forget about the islands, this Ibiza guide might be just what you're looking for.
While you travel across Spain, eat your way across Spain, too! Discover our guide to different regional Spanish meals: