Summer is officially in full swing and lots of us are hoping to escape the city and sample some of the beauty that the Spanish seaside has to offer. The coastline of Spain, which spans almost 5,000 km, is home to a wide range of beaches of all sizes and shapes that cater to everyone's needs, but if you're looking to beat the crowds and are on the hunt for a more peaceful and intimate beach experience, then you've come to the right place. We've selected some of the most breathtaking small beaches and calas Spain has to offer. Enjoy our picks!
Gulpiyuri
Along the shores of Asturias between Llanes and Ribadesella, you'll find an inland beach so small that there's no enough space for chiringuitos or even beach umbrellas.
Gulpiyuri, which spans just 50 metres long and is often cited as the world's smallest beach, is a flooded sinkhole that forms a natural monument where ocean water streams through underground caves and rocks. There are only two ways to reach this little gem: through San Antolín Beach and through the town of Naves. But be aware that the beach disappears entirely during high tide, so if you're looking to chill out on the golden sand, be sure you do your homework beforehand.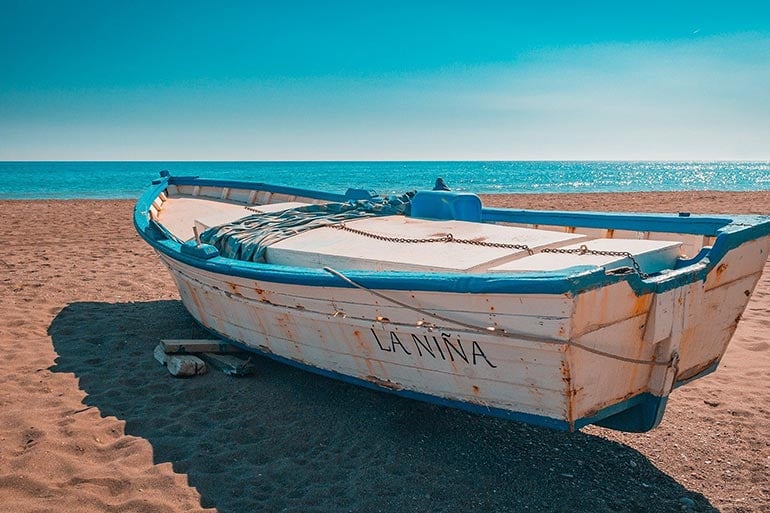 Charco Azul
The smallest cala Spain has to offer is only 8 meters long. Charco Azul is a spectacular work of nature that can be found on the island of El Hierro, where you can take a relaxing and calm swim in its turquoise waters.
Charco Azul was created naturally after flowing lava formed a unique bathing spot on the Canary Islands. This breathtaking spot not only abates the force of waves but also produces a charming sound as the ocean crashes into this rare rock formation.
El Riego
This cala is located in Cudillero, Asturias. It's 9 meters long and filled with small round rocks and undulating waves. Seagulls have set up home in the three rocky pegs that form arches surrounding this cala.
Already tried to find photos of this natural spot? Unfortunately, there's nothing that can truly capture its beauty and the feeling of freedom in such a small place.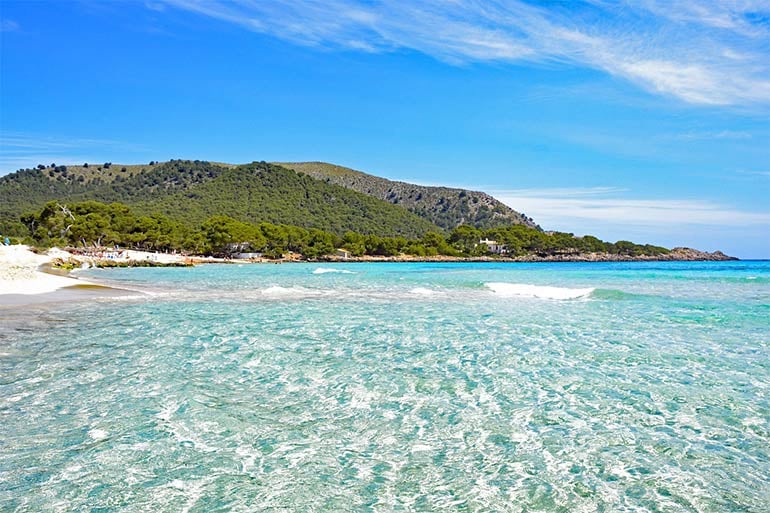 Meñakoz Beach
It's the ideal place for anyone who is looking for a quiet and isolated beach, where the only sound you want to hear is the soothing sound of the waves crashing against the rocks, and if there is one thing that this small beach is well-known for, it's the abundance of rocks.
Located in Barrika, far from the city centre. Meñakoz is a surfer's paradise thanks to the southern winds and extreme sea waves near Vizcaya. Oh, and it also double up as a nudist beach.
Cala Dèntol
Ten meters of peace. Need we say more?
Although there is a slight downside – getting there is pretty difficult because of the rich vegetation that grows around it and the bounty of pebble and rocks. Once you manage to get there, though, you'll have a front-row seat to breathtaking views of the Mediterranean Sea.
This cala is found in Mallorca, in the small town of Artà. This spot is also frequented by many scuba diving enthusiasts because of the depth of its waters.
Well, we hope you've enjoyed reading about our top five small beaches and calas Spain has to offer. Have you ever visited any of them? If you haven't, pack your swimming gear and a nice relaxing book, and check out the natural beauty of Spain. Just remember, though If you're planning on getting to any of these spots along the beaten track in your car, make sure you have taken out insurance to protect you in the event of an accident. Check out our options here.