Spain, known for its vibrant culture, picturesque landscapes, and welcoming atmosphere, is a popular destination for both tourists and expatriates. As someone who has been here for nearly half her life, I know as well as anyone the strong draw that Spain has for foreigners. However, if you are planning to visit or relocate to Spain with your furry friend, it's essential to familiarize yourself with the country's pet travel requirements and certificates. In this article we will provide you with a comprehensive guide to ensure a smooth and hassle-free journey for you and your beloved pet, as we consider everything you should know about Spain's pet travel requirements and pet travel certificates.

Please note that the information in this article is solely for dogs, cats, and ferrets. If you are hoping to traveling with another type of pet, please refer to the Spanish government's website on these animals.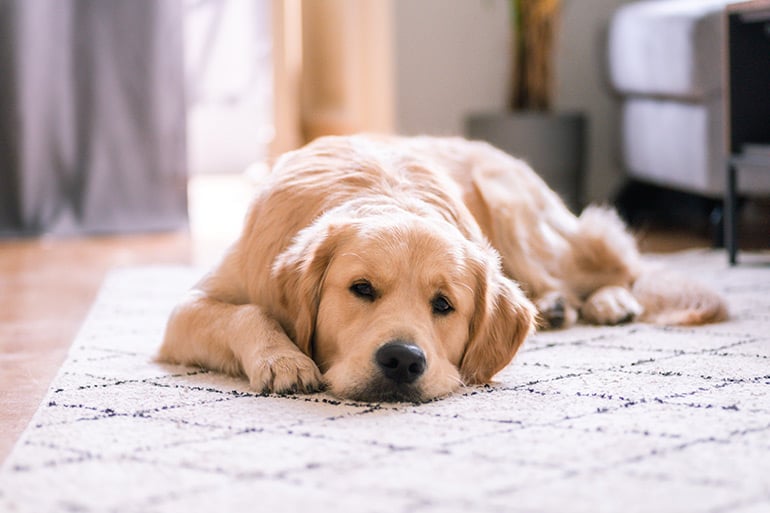 What are Spain's pet travel requirements?
The requirements to travel with a pet that cross Spanish borders vary slightly depending on whether you are traveling from an EU member state, or a destination that is not within the EU. This article will examine Spain's requirements for travel with pets, but each country has their own specific requirements. Any time you are travelling from Spain to another destination, you must be aware of that country's specific requirements for travelling with pets.

It is important to note that Spain defines non-commercial travel with a pet as fulfilling these requirements:
You are not traveling with more than five animals.

The animal is not going to be used for commercial purposes.

The owner or caretaker travels with the animal on the trip.
In addition to these, all pets crossing into Spain must have the following documentation listed below.
Pet Requirements: Arriving in Spain from an EU Member State:
EU Pet Travel Certificate

Spain, being a member of the European Union (EU), follows the EU Pet Travel Scheme, which allows for the free movement of pets within the EU. The cornerstone of this scheme is the EU Pet Travel Certificate, also known as the EU Pet Passport. This standardized document enables pets to travel across EU member states, including Spain, without the need for quarantine. You can obtain this certificate from your veterinarian.

The EU Pet Travel Certificate serves as proof that your pet has been vaccinated against rabies, as well as other essential health checks. To obtain this certificate, you must follow a set of requirements outlined by the Spanish authorities.

The sections on "Serological test", "Treatment against ticks", "Treatment against Echinococcus", "Other vaccinations", "Clinical examination", "Legalisation" and "Others" are not obligatory for movement within member states.

The most crucial aspect of pet travel to Spain is ensuring that your pet is up-to-date on vaccinations, particularly rabies. According to Spanish regulations, your pet must be vaccinated against rabies at least 21 days before travel. It's vital to consult your veterinarian well in advance to ensure your pet receives the necessary vaccinations within the required timeframe.

Any dog, cat, or ferret will not be allowed into Spain if it is under 15 weeks old. The minimum age for rabies vaccination is 12 weeks, and you must wait 21 days after the vaccination before traveling across European borders.

All pets traveling to Spain must be microchipped with an ISO-compliant microchip. The microchip provides a unique identification number linked to your pet's details, facilitating easy identification and traceability. Ensure that the microchip is implanted before any vaccinations or blood tests, as the microchip number must be recorded on the EU Pet Travel Certificate. Read the following article to read more about microchipping and pet insurance with Caser.

Spain also accepts animals that have been tattooed if it was done before July 2011, as long as it remains legible.
Pet Requirements: Arriving in Spain from a non-EU Member State:
To travel with a pet from a non-EU country, you must enter with your pet through one of the designated Travelers' Points of Entry and declare to the Guardia Civil's Tax Office that you are traveling with a pet, and present necessary documentation.
Animal health certificate

In lieu of the EU Pet Passport, this is an official health certificate signed by an official veterinarian and presented in Spanish. This document must give full identification and vaccination details of the animal. You can see an example in Spanish and English here.

In addition to that, any animal entering Spain from a non-EU member state must have the following:

2. Microchip

3. Valid and up to date rabies vaccination

4. Serological Rabies Test

If you are traveling to Spain from a non-EU country with a high rabies incidence, your pet may need to undergo a rabies titer test. This blood test measures the level of rabies antibodies in your pet's blood, ensuring the effectiveness of the rabies vaccine. The test must be performed at an approved laboratory, and the results should be recorded in the EU Pet Travel Certificate.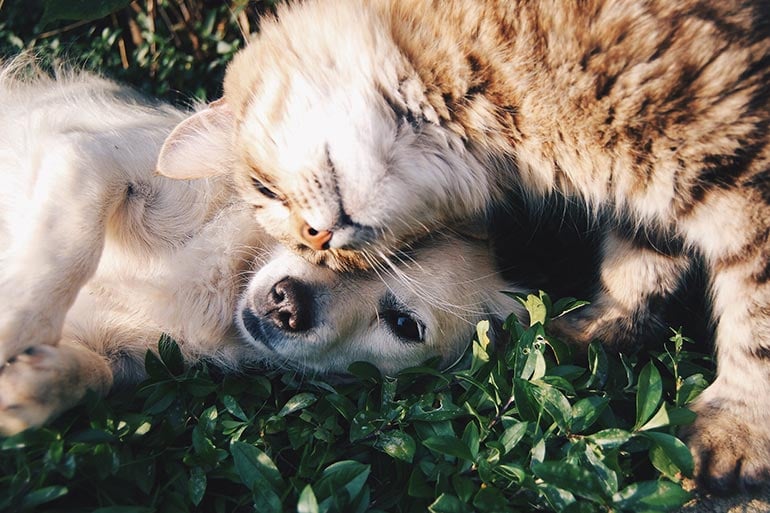 In Conclusion
When traveling to Spain with your pet, make sure to prioritize their health and comfort throughout the journey. Consider their individual needs, such as proper hydration, comfortable transportation, and breaks for exercise and relief. Travel, especially in airplane cargo areas, can be very stressful on an animal so it is important to talk to your veterinarian when you're considering travel with pets.

Deciding whether or not to travel or relocate your pet to Spain is no doubt a complicated issue to consider. However, Spain's pet travel requirements and certificates play a vital role in ensuring the safety and well-being of both pets and the general public and by adhering to these regulations, you can enjoy a worry-free travel experience with your furry companion. Remember to plan ahead, consult your veterinarian, and obtain the necessary vaccinations, microchips, and certificates within the specified timeframes. Once you arrive and get settled in Spain, you can consider which pet insurance will be the best fit for you and your fuzzy bff, and keep them healthy and up to date on all their vaccinations and appointments.

By staying informed and prepared, you can embark on a memorable adventure with your loyal companion, creating beautiful memories together in the captivating country of Spain!