Summer is over and sadly we have to say goodbye to the warm weather, holidays and beaches. It's true that the fall season means getting back to work, but there's always an excuse to plan autumn travel with family or friends. Autumn is the perfect season to travel in Spain and keep that adventurous feeling alive.
Autumn travel in Spain is amazing and many expats actually wait for this time of the year because places are less crowded than in July and August. Before you embark on your autumn road trip, make sure you license is valid or that you have an international license. If everything is in order, start driving to one of our 6 recommended places below.
6 Ideas for Autumn Travel in Spain
Girona, Catalonia
Girona is a lovely spot in the northern part of Catalonia with many hidden charms. It is famous for having one of the oldest and most well-conserved Jewish neighborhoods in Spain and also for holding the Tapiz de la Creación tapestry.
This city has such a rich history that you can feel it just by walking around the old town, or casco antiguo. You can also enjoy the local festivals like Sant Narcís, where you can taste one of the richest gastronomies in the country.
Expect mild weather: from 15 to 25 degrees Celsius through October. This makes Girona a cosy place to visit throughout the autumn season. You can also discover a few places throughout the city where parts of Game of Thrones were filmed.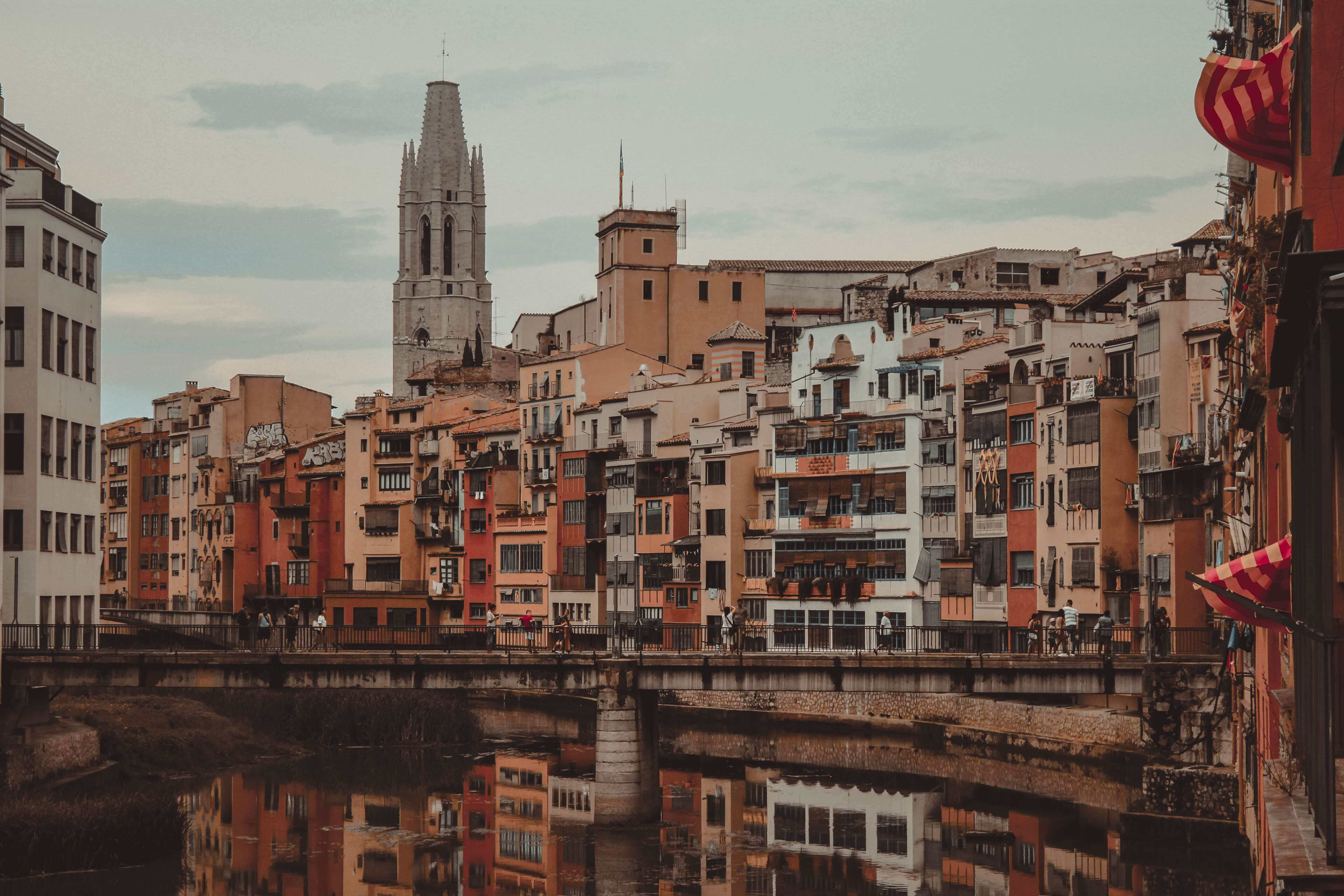 The Irati Jungle, Navarra
This forest is a romantic but also slightly nostalgic place to be. It's a place to see autumn at its best, featuring a sea of red leaves on the ground, making you feel like you're part of an illusion.
Navarra holds this treasure close to its heart, and it's a place that has certainly served as an inspiration for many. If you're a fan of love stories with a touch of fantasy, they might well have been referring to the Irati Jungle.
This is the place to forget the summer and to rejoice in the arrival of the new season.
Ordesa & Monte Perdido Park, Aragón
Encompassing over fifteen thousand acres of beautiful fields, streams and waterfalls, this stunning park near the charming city of Huesca is one of Spain's oldest natural parks.
This unique paradise of trees, leaves and waterways makes you feel like you're part of a painting. It is perfect for those who love walking in the forest, hiking and walking through rugged terrain.
It is always a good time to visit this wonderful park, but we assure you that autumn is the perfect season to enjoy it. Not just because you're going to see the red leaves falling through the tallest trees, but also the because of the milder weather.
Gorbeia Park, Basque Country
In this huge natural park, you will find yourself being part of years and years of hidden history, where only the woods can tell you what's real and what's fantasy. Step into a fairytale, with a huge mountain that can be seen from every part of the forest, just like the Eiffel Tower in Paris.
Gorbeia is the biggest park in the Basque Country and it's a perfect place for meeting and enjoying stunning views, different types of sports like rock climbing, relaxation and recreation in this oasis of the green heart of the País Vasco. You can find this beautiful spot between Alava and Viscaya.
Toledo, Castilla-La Mancha
What more can we say about this beautiful place? Many expats will have already visited this unique medieval town near Madrid, but for those who haven't...what are you waiting for?
Autumn is absolutely perfect to visit Toledo. You can enjoy the cool, windy weather while you lose yourself in Toledo's narrows streets filled with history, with lots of little souvenirs shops to remind yourself of that time you visited the "Imperial City".
Toledo in autumn is especially lovely and has a special charm that makes it so addictive; we've never met a person that hasn't visited Toledo more than once and would always be willing to go back.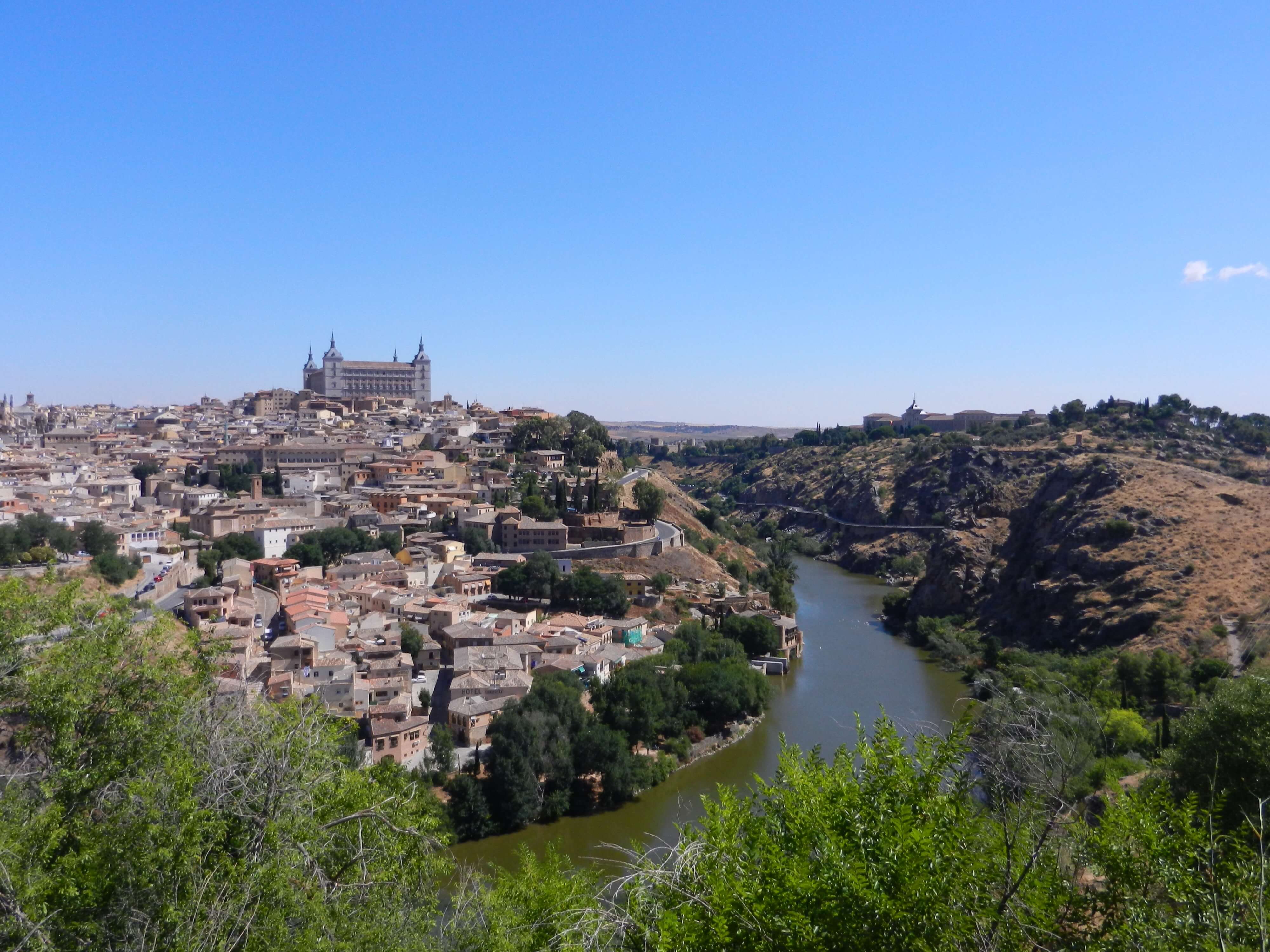 La Rioja
La Rioja is Spain's wine region and autumn is the best time to go to see the leaves fading from ripe green to a deep red or yellow. In certain areas, you may be able to take part in grape picking or attend a wine festival happening in the region. To discover the top places to visit in the region and other top wine regions across Spain, read our blog post on Spanish wine.
Now that you're itching to travel this autumn, what are you waiting for? Well, maybe you're not sure if you've got proper car insurance or what documents you need to carry in your car to go on a road trip around Spain. And of course, make sure your license is up to date:
If you are searching for car insurance in Spain, Caser Expat Insurance has the right policy for you!