When you're ready to hit the road and travel far and wide around the beautiful Spanish landscape, remember to check that you have the required documents in your car. In Spain, it's compulsory to carry certain documents in your car. If the police stop you, they will expect you to have them and not carrying these documents could mean a fine of 10€ per document. It's not a big amount, but it's always better not to have any problems in case you get pulled over by the police! Below, we will share the documents you need to have in your car, and some that we recommend you carry as well, even if they're not mandatory.

Driving in Spain Checklist: 3 mandatory documents
A valid driving licence.
Registration certificate: This is a certificate issued by the European Union, which includes details of the car and its owner.
ITV card: Issued when the car passes the technical inspection. It's important that you also have the circular sticker that states the year it passed the ITV check, stuck in a corner of your windshield.
If you lose any of these documents, you must go to the nearest police station and report the loss or theft, then get an appointment at the Directorate General of Traffic so you can get your new copy. In the meantime, you can still drive, and if a policeman asks you for the documents, you just need to show proof of having filed a report. No photocopies of these documents are valid unless they are certified, so it is always better to carry the originals.
Remember that your driving licence and your identification card (NIE for foreigners) must match, otherwise you could face a fine of up to 80€.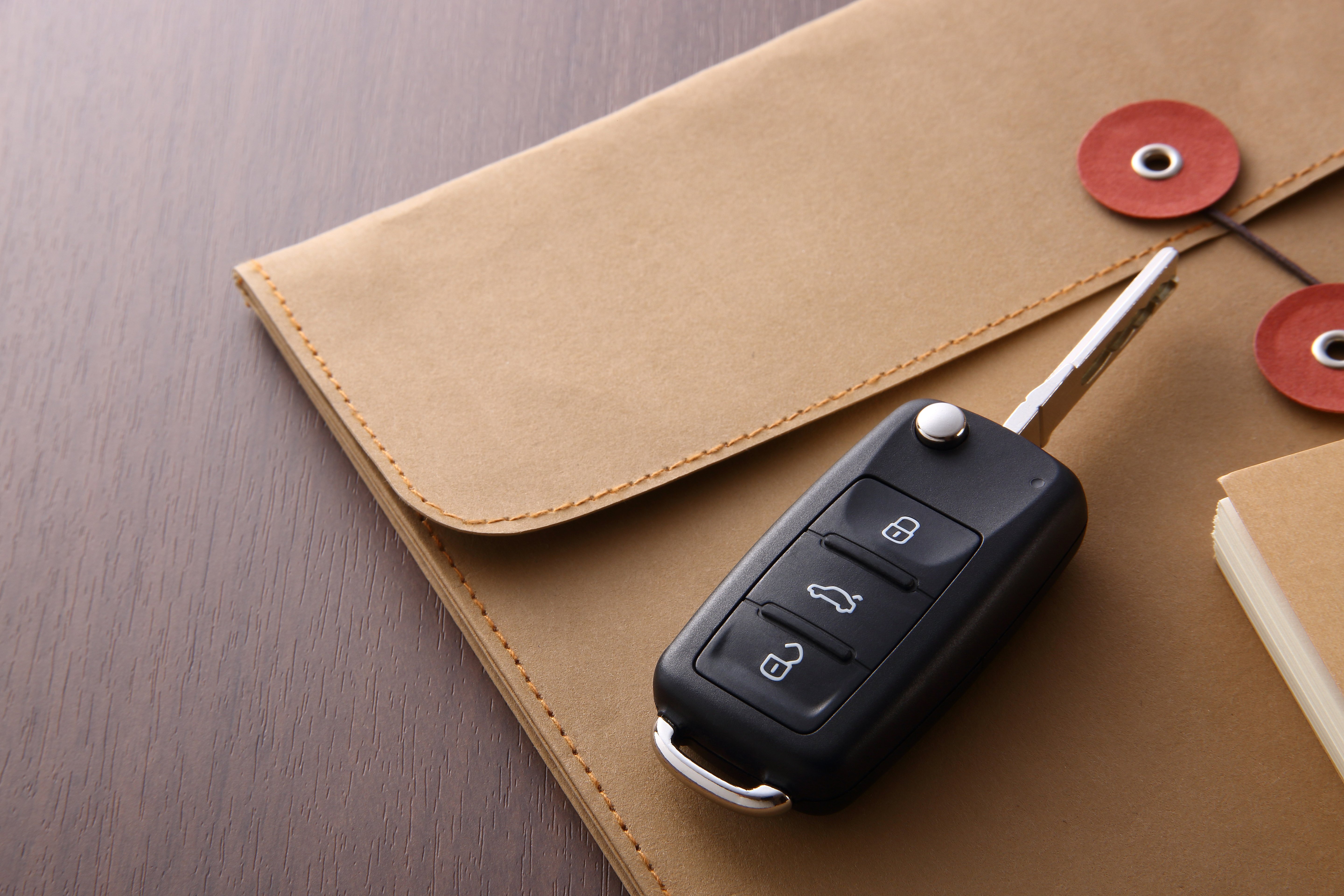 Driving in Spain Checklist: Compulsory equipment
Besides the driving in Spain checklist for required documents, there are few pieces of equipment that you must keep in your car too:
Two danger-signaling triangles to place behind your car in case of accident (at a certain distance to warn others).
A reflective vest to wear when you are out of the car in case of accident. Carrying it in the trunk is discouraged since it would mean walking from the front seat of your car to the trunk without a vest that allows other drivers to see you.
A spare wheel.
Necessary tools for a wheel replacement.
Snow chains in case of snow or ice.
Optional documents
There are other documents that used to be compulsory but are now only optional. However, it can be practical to keep all documents concerning your car in one place, even the optional ones. This way, if the policeman is checking a document digitally and encounters technical problems, you are able to provide the original document. Optional documents include:
Proof of tax payment: This can now be checked digitally by the police.
Proof of insurance: This is also registered and the police can check that you are insured via a database.
If you want to make sure you have everything under control, you can download Typical Non Spanish's printable checklist of documents and equipment to carry in your car.
Rental cars usually come with all of these things, and if your car has all the right documents and equipment, we recommend you take as good care of them. We also recommend comparing your car insurance options to get the best deal. To make everything easier for you, we've created a printable document checklist!