Summer in Spain is defined by a getaway to the coast and beach, especially when you're living in Madrid, where temperatures often soar to over 40°C/100°F during July and August. As a Madrid resident who hates the heat, my summer vacation was spent in the northern region of Galicia, where temperatures are much cooler, the hills and mountains are a lush green color, and there are coastlines abound. After my visit, I seriously wonder why I'm not living in Galicia!
One of the best things about the region of Galicia is how remote and wild it can be, many parts seemingly untouched by mankind. This means, however, that traveling by plane, train, or bus can be more difficult. In my experience, the easiest way to traverse the region of Galicia, Spain is by car, so that you can explore all of the stunning beaches, coastal cliffs, small fishing villages, and even big cities. Make sure you're up to date on the rules for driving in Spain and that you have a proper license before setting off on your Spanish road trip.
In this blog post, I'll tell you all about where I went on my summer road trip to Galicia, Spain, and give you pointers for what to do and see in each place.
Sightseeing for Expats Visiting or Living in Galicia
Santiago de Compostela
Easily the most international of all the cities in Galicia, Santiago welcomes hundreds of travelers from all around the world every day as they finish the epic Camino de Santiago (St. James Way) hiking route. The cathedral in the center of town is immense, and truly a sight to behold during the day, but especially at night. Although many people expect to see joyous hikers celebrating as they enter the plaza of the cathedral, it isn't all that common and is mostly filled with tourists and some weary travelers/bikers.
The old town has endless food and drink offerings, from modern restaurants to classical old-timey taverns. Lunchtime fills up with tour bus crowds, so be sure to make a reservation or be comfortable with waiting 30+ minutes for a table.
For a great view of the cathedral and the old town, head to the Alameda Park just off of the Plaza de Galicia. A few miles outside of town, the Monte do Gozo Park offers a view of the city from the Peregrino (pilgrim) statue.
Nearby:
Lugo (1.5 hours) – An ancient walled city with Roman walls that surround the entire old town.
Finisterre (1.5 hours) – The official end of the Camino de Santiago hiking trail. You may see people's shoes lying on the rocks as a symbol of the end of their journey.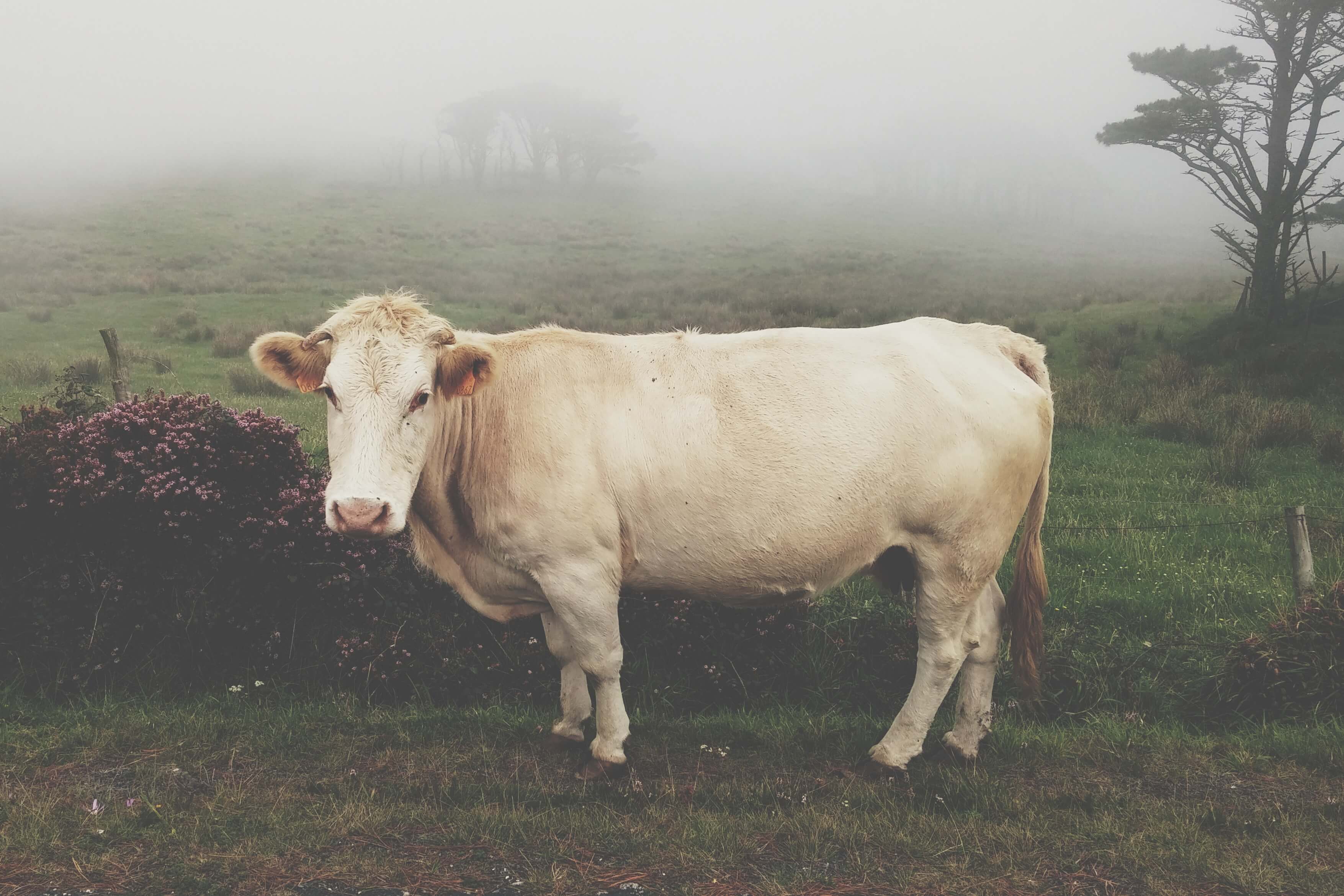 La Coruña
A modern port city marked by buildings with white paned windows and an old town situated on a jutting out peninsula. One of the city's main attraction is the Punta Herminia Park and the Roman lighthouse called the Tower of Hercules. The park also features many cute little calas, or small beaches. The main city beaches are the Orzán and Riazor beaches.
Other notable sights include the Monte de San Pedro lookout, the grave of Sir John Moore, and the old town along with the Maria Pita main square, which was named after a 16th century woman who warned the city of an impending invasion.
Nearby: Playa de las Catedrales (1.5 hours) – Cathedral Beach is one of Galicia's most beautiful beaches due to its towering natural rock arches. Make sure to go at low tide to be able to actually go down on the beach.
Pontevedra
The city center of Pontevedra has banned cars, which means the old town is nicely preserved and that it's the perfect town for walking around. It's also great for foodies. Being situated on the Rias Baixas, a network of small inlets, it is one of the best spots for seafood in Galicia. Don't go to this town without trying oysters or percebes. While in the city, you should also visit the Capela da Peregrina, Convento de San Francisco, and Sexto Edificio art museum.
Nearby: Combarro (15 minutes) – A medieval fishing village filled with hórreos, small stone or wood structures that are raised a few feet off the ground and were traditionally used to store food or grains.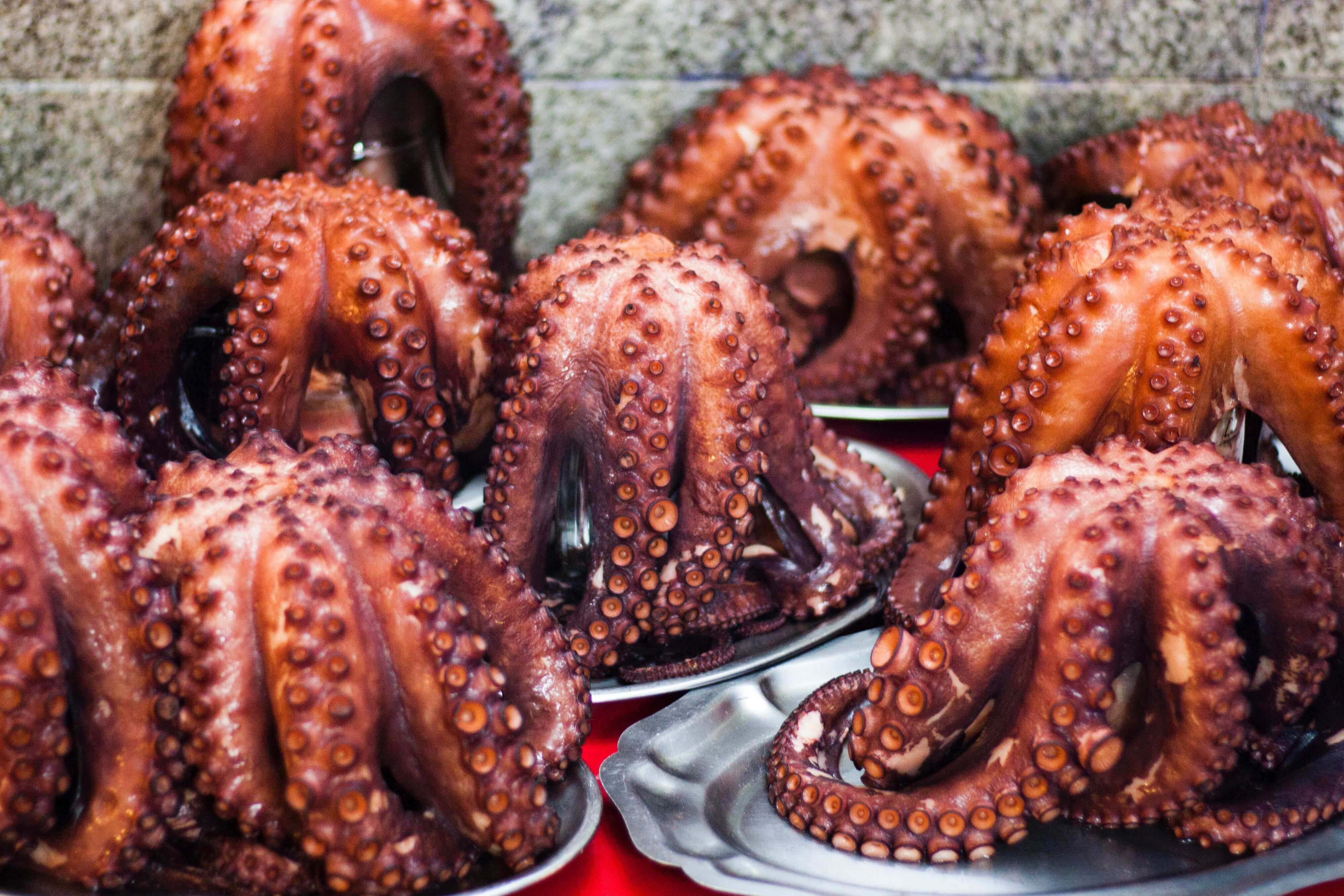 Extend your trip to these nearby regions
Northern Portugal
The enchanting city of Porto is an hour away from the Spanish border of Galicia, and there are a lot of amazing Portuguese towns along the way.
Porto – Portugal's "capital of the north" is a romantic city on the Douro river, where you can enjoy Port wine tasting on one side of the river and delicious food like the local francesinha sandwich on the other side. There are tiled buildings and churches galore and a pleasant riverside atmosphere.
Douro Valley – Portugal's famed rolling hills offer more wonderful wine than you can imagine. Take a river cruise so that you can easily visit many vineyards and bodegas without having to navigate the winding roads later.
Guimarães – This town flaunts a 10th century castle and a restored palace full of medieval tapestries and weapons.
Braga – A small city that is home to Portugal's oldest cathedral, as well as many historical and religious buildings. Just a few miles outside of town looms the Bom Jesus do Monte church upon its hilltop. Braga is a good place to try the regional "vinho verde", or green wine.
Asturias & Cantabria
Traveling eastward from Galicia, you'll drive straight into the mountainous regions of Asturias and Cantabria.
Oviedo & Gijon - Break out the Spanish cider (sidra) and fabada (white bean and sausage stew)! Of course, that's what Asturias is known for, but these cities offer much more. Gijon has a nice white sand beach and Oviedo has a small city feel combined with good eats that will make any visitor very content.
Picos de Europa - This amazing mountain range is one of the best spots for hiking in Spain. Look into the Cares Route for your best bet on an incredible hike. In the area is the charming town Potes and the Fuente Dé mountain cable car.
Santander - This northern city has easy access to the sea - and that means great beaches. Check out the Magdalena marine park for green areas and a palace, then head over to the nearby Sardinero beach. All along Santander's Costa Quebrada you'll find beaches perfect for surfing and others with amazing rock formations.
Santillana del Mar - Step back into the Middle Ages when you visit this beautiful village near Santander. You'll also find Spain's world-famous Altamira caves here that feature prehistoric cave drawings (you need a reservation far in advance to visit).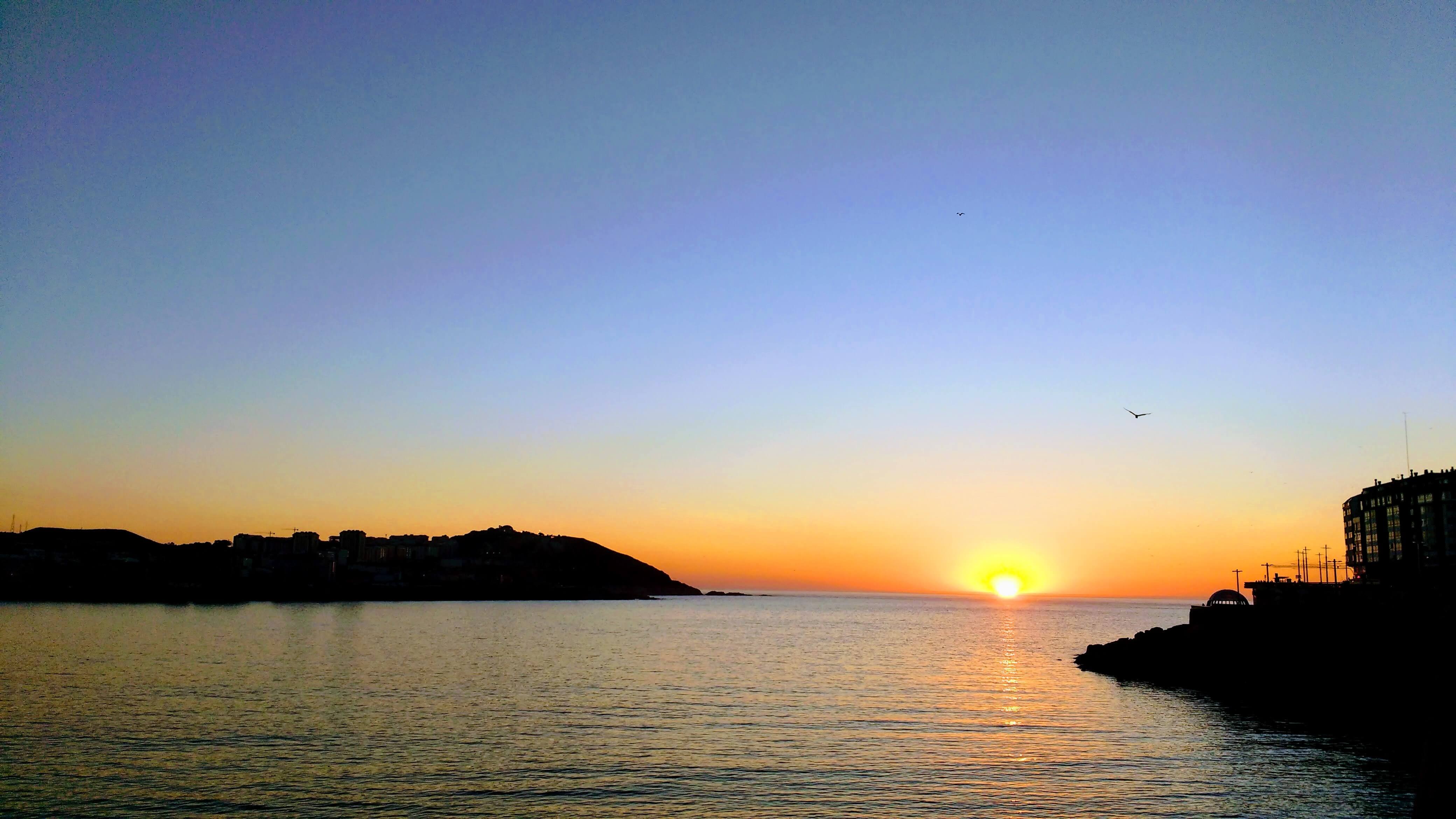 Galicia is one of the tops regions in Spain for tourism, especially for nature lovers. As you can see, it is also near many other sites that are probably at the top of your Galicia sightseeing bucket list. Pick one of these spots for your next road trip, whether you're just visiting or already living in Galicia.
When traveling through Spain, don't get caught paying over the top fees for tolls! Check out this handy free guide on the toll roads in Spain.
If you are searching for car insurance in Spain, Caser Expat Insurance has the right policy for you!