It was the perfect plan: a weekend driving through the vineyard-striped wine country at the tail-end of the vendimia with some friends. The four of us met in Madrid's Puerta de Atocha train station, stocked up on coffee and donuts, and went about renting a car in Spain with a US license. I handed over my U.S. driving permit and Spanish residency card at the rental car counter.
"Well, I can rent to you, but I am obligated to let you know that you could be fined if you're stopped."
We shrugged it off, thinking that we were unlikely to break laws and much less so to be pulled over by Spanish police. So onwards we went on the A-1 motorway north – but a GPS set to avoid tolls had us turning off the highway in the sparsely-populated province of Soria. There, outside of the village of San Estéban de Gormáz, we were stopped at a random checkpoint and fined for driving without a valid EU license.
Lesson learned: it is always better to drive in Spain with an international license and your valid US driver's license. Read on to find out how to rent a car in Spain with a US license and what documents you'll need.
Driving in Spain
Despite Spain's advanced railway and bus systems, driving is one of the best ways to see the country. National highways are well-maintained and connect mountains to sea to plains to even the desert in Almería. It's tempting to want to rent a car and drive.
The Spanish highway system is overseen by the national Dirección General de Tráfico and policed by the National Guard as well as national police. The speed limit is 120 km/hr on highways but drops to 50 or even 30/km an hour in urban areas.
Like any EU country, the driving is on the right side of the road, and most cars are manual and thus take diesel fuel. Hybrid cars are beginning to be sold at high rates, especially considering many urban areas – including the center of Madrid – prohibit cars with certain exhaust levels from driving in the perimeter. As always, check the conditions of your contract with a rental car company before driving off.
A good English-language site for updates is N332, composed by Spanish police officers and translators.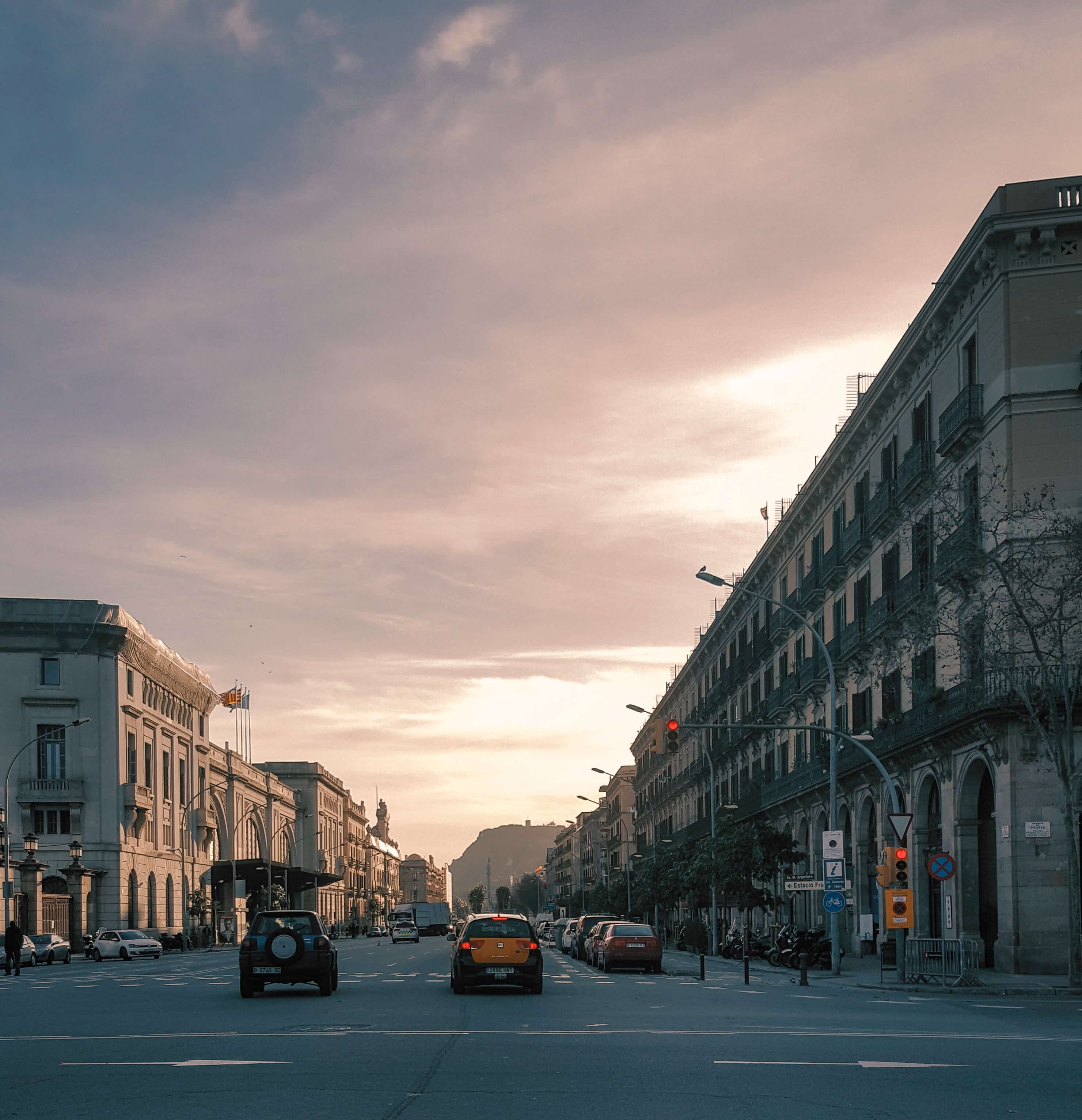 Documents needed to rent a car in Spain
To rent a car in Spain, you will need to be at least 21 years of age and furnish a valid driver's license from your home country, a credit card and an international permit; you should also have a printed copy of the confirmation or voucher in-hand. The International Driving Permit (IDP) is a small booklet that contains your license information in numerous languages, and typically carries a validity of one year.
In Spain, anyone whose residency has passed the six-month mark is expected to have an EU license, though you're usually not liable until your residency has passed two years. Spain is one of the countries that requires an IDP for car rentals.
Getting an International Driver's Permit (IDP)
Getting an international driver's permit is quite straightforward. Check AAA.com to find the nearest office to you and call to ask whether or not they can issue the IDP. If they do, you should gather the following:
A completed application

Two passport photos

Your valid U.S. license

The $20 fee
If your application is successful, your permit will be issued on the spot. You can also mail in your application to select offices. Those already overseas can apply from abroad, though the processing time is four to six weeks.
For additional information, visit the IDP section of the AAA website.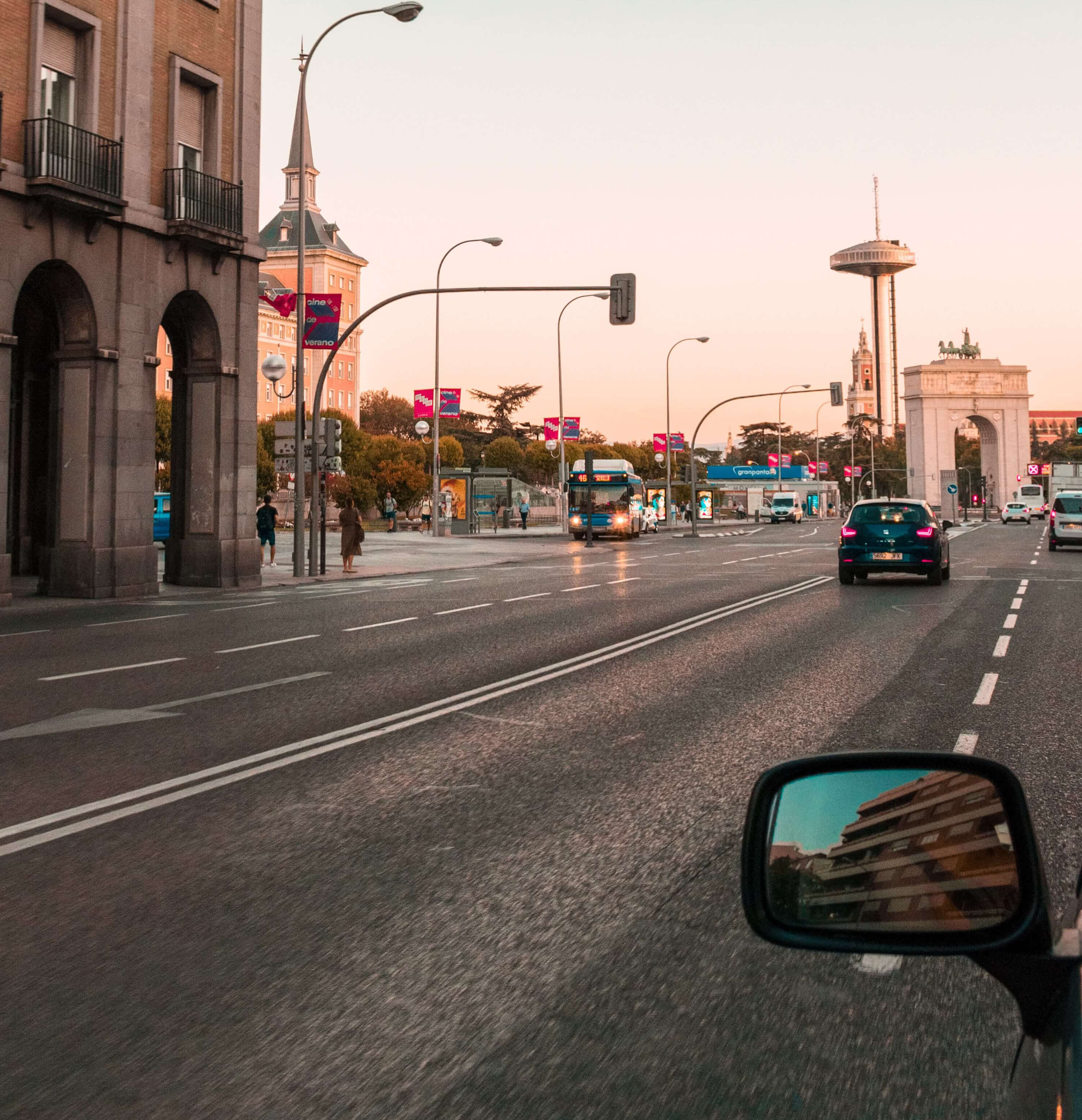 Best Car Rental Agencies
Many of the large rental agencies that we have in the US – Avis, Enterprise, Budget, Alamo, Sixt, Thrifty – can be found in touristic areas, and there are competitive websites and groups that cater to overseas visitors.
Rates for cars can be as low as five euros per day depending on factors as diverse as type of transmission, number of days rented and the pickup and drop off location. You can use a booking tool to estimate prices.
Additionally, some cities have car sharing projects in the event you're looking for a way to get from point A to point B within a city. You must have an EU license for these types of rentals and do note that you usually cannot make long trips that go outside of regional borders.
Tips for Renting a Car in Spain
Renting a car in Spain can be one of the most enjoyable ways to see the country, and driving is typically easy thanks to road maintenance.
That said, you should consider full coverage insurance because Spaniards say they park with their ears and not their eyes – finding a car with no scratches is like finding a needle in a haystack!

Many rental companies will not allow you to use a debit card for the security deposit. Be sure to remind your credit card company that you'll be overseas.

When you're on the highway, you will easily find gas stations and garages. Áreas de Descanso are road stops where you can rest, refuel and usually grab snacks or a meal. In fact, some decent meals can be found at truck stops!

Tolls are not commonplace in Spain like they are in certain U.S. states, but you should carry loose change (coins) and a credit or debit card with a chip. Tolls are often found on the radial roads, those designated with an "R" before the route number as well as several regional roads with "AP" in the number.

A note about parking in Spain: it's difficult because of the ancient city centers. Paid street parking is usually denoted by blue lines, and resident parking is green. Street parking is typically free on Sundays, holidays and after 7pm in most urban areas, but be sure to check local ordinances.

Finally, a GPS – whether on your phone or rented – is advisable thanks to Spain's many one-way streets, road closures and tolls.
Getting a Spanish license if you've got a valid US license
In the end, the fine prompted me to look into getting my European driver's license. Rumored to be extremely difficult and expensive, I chose a driving school in a different neighborhood outside of the city center where I had instructors with decades of experience. The driving exam is both a written exam of 30 multiple-choice questions and a driving exam, and I sailed through both after already having driven for a decade. Tests are available in English particularly in larger urban areas and expat enclaves, though be forewarned that the exams have grammatical errors; if you can, try to take the exams in Spanish and outside urban areas.
I tried to "canjear" my US license and the years I'd been an insured, accident-free driver but was unsuccessful and thus paid higher premiums for the first five years.
Getting my license in Spain has given me a tremendous amount of freedom of movement despite the costs associated with car ownership. I haven't rented a car in Spain for several years for this reason but being able to also drive in other EU member countries has been valuable for my personal and professional motives.
If you are searching for car insurance in Spain, Caser Expat Insurance has the right policy for you!