There are so many different options to choose from that finding your perfect Spanish city is not an easy task. The decision also depends on what your concept of perfect is: is it a European capital or a large cosmopolitan city? It might be a smaller yet vibrant cultural hub or a traditional city that offers more nature, peace and quiet. Today, we'll give you a rundown on our picks of the best expat communities in Spain.
1. Madrid:
Vibrant and full of life
Madrid is the capital of Spain and according to Lonely Planet, there is no city on earth that is more alive than this one. Here, you'll get a taste of Moorish Spain and royalty as well as access to some of the world's best museums, architecture, renaissance churches, art galleries, taverns, restaurants and boutiques. If you're struggling to choose between the best expat communities in Spain, but fancy living in a bustling city with everything at your fingertips, Madrid might just be the place.
Living in Madrid is considered to be very safe and is easy to move around in, as the public transportation system is one of the world's cleanest and most efficient.
This guide, courtesy of Monocle, gives readers great advice, tips and practical information about Madrid.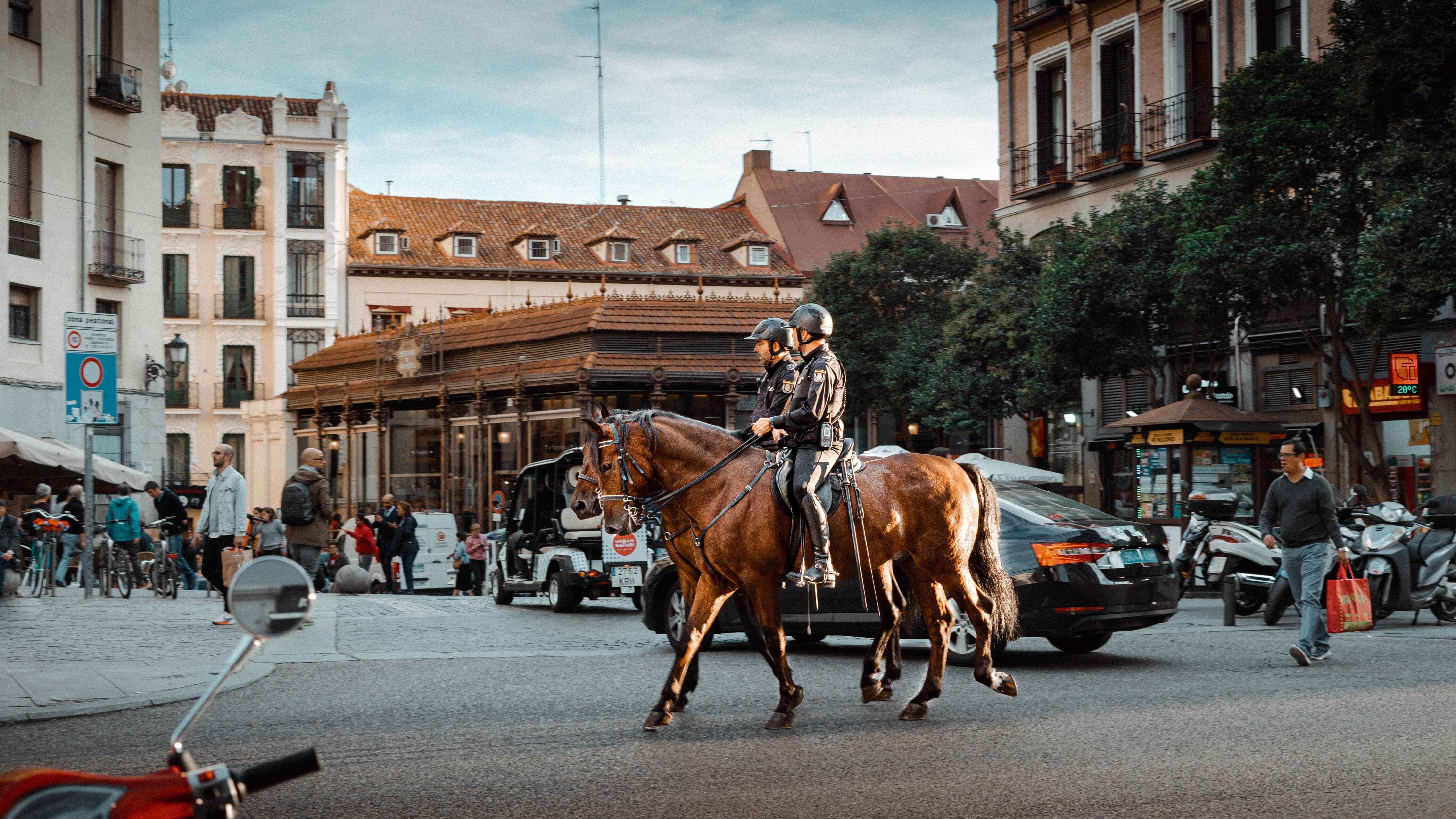 2. Barcelona:
Jam-packed full of culture
Barcelona is synonymous with beaches, good weather, Modernist and Art Nouveau architecture, culinary delights and is famed for being a major cultural hub on an international scale... And these are just some of the ingredients that make Barcelona one of the world's most visited cities.
Barcelona is the capital and soul of Catalonia, where its beautiful preserved historic buildings and streets look like perfect backdrops to a movie. Art, architecture, design and important cultural institutions such as the Picasso Museum, as well as the MACBA (Museum of Contemporary Art), line up next to the Parque Güell, La Sagrada Familia, La Pedrera, the Gothic Quarter and the hipster Barceloneta streets to offer its residents a cosmopolitan and international flare.
Barcelona also offers its residents amazing day trips to Cadaques, Girona, the Pyrenees and France. Plus, it's considered heaven for food lovers.
Make sure you check out this post to discover what the living costs in Barcelona are.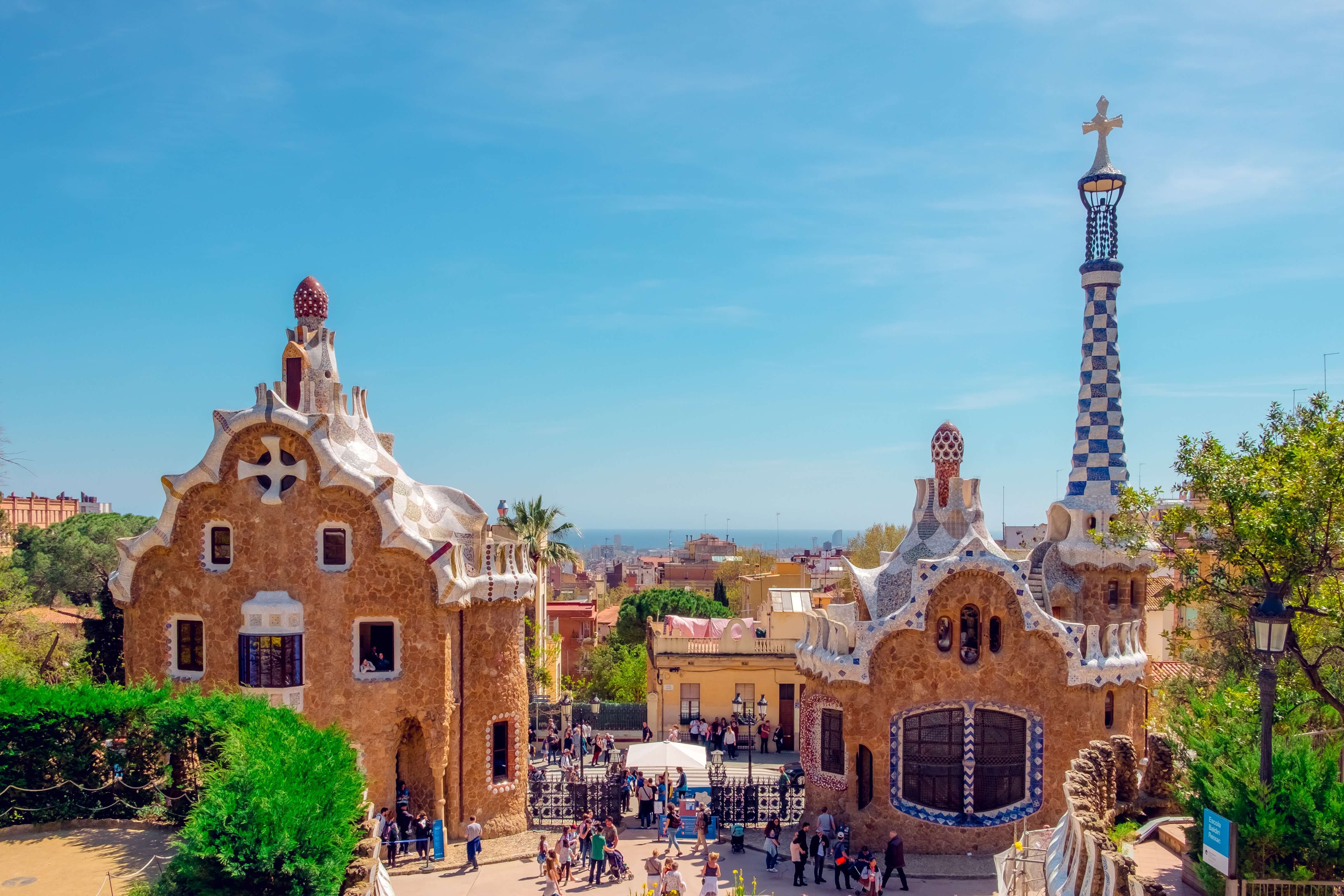 3. Seville: Hub of history and fiestas
Like Toledo, Seville welcomed the Muslim, Christian and Jewish cultures and witnessed the discovery of America. And that alone makes it an exciting city to live in. A stroll through its streets is like a lesson in history.
Seville is relatively cheap in comparison with Madrid and Barcelona and its small town vibe makes it a perfect choice if you're looking to avoid larger cities. Home of tapas, flamenco, bullfights and festivals, Sevilla is walkable and well connected and has one of the lowest crime rates in Spain for a city its size. And the fact that it celebrates more fiestas than any other city in the South is without doubt why it often appears in lists of the best spots for expats in Spain.
Check out the cost of living in Seville. Here is an interesting link to Andalucía and Costa del Sol´s English newspaper.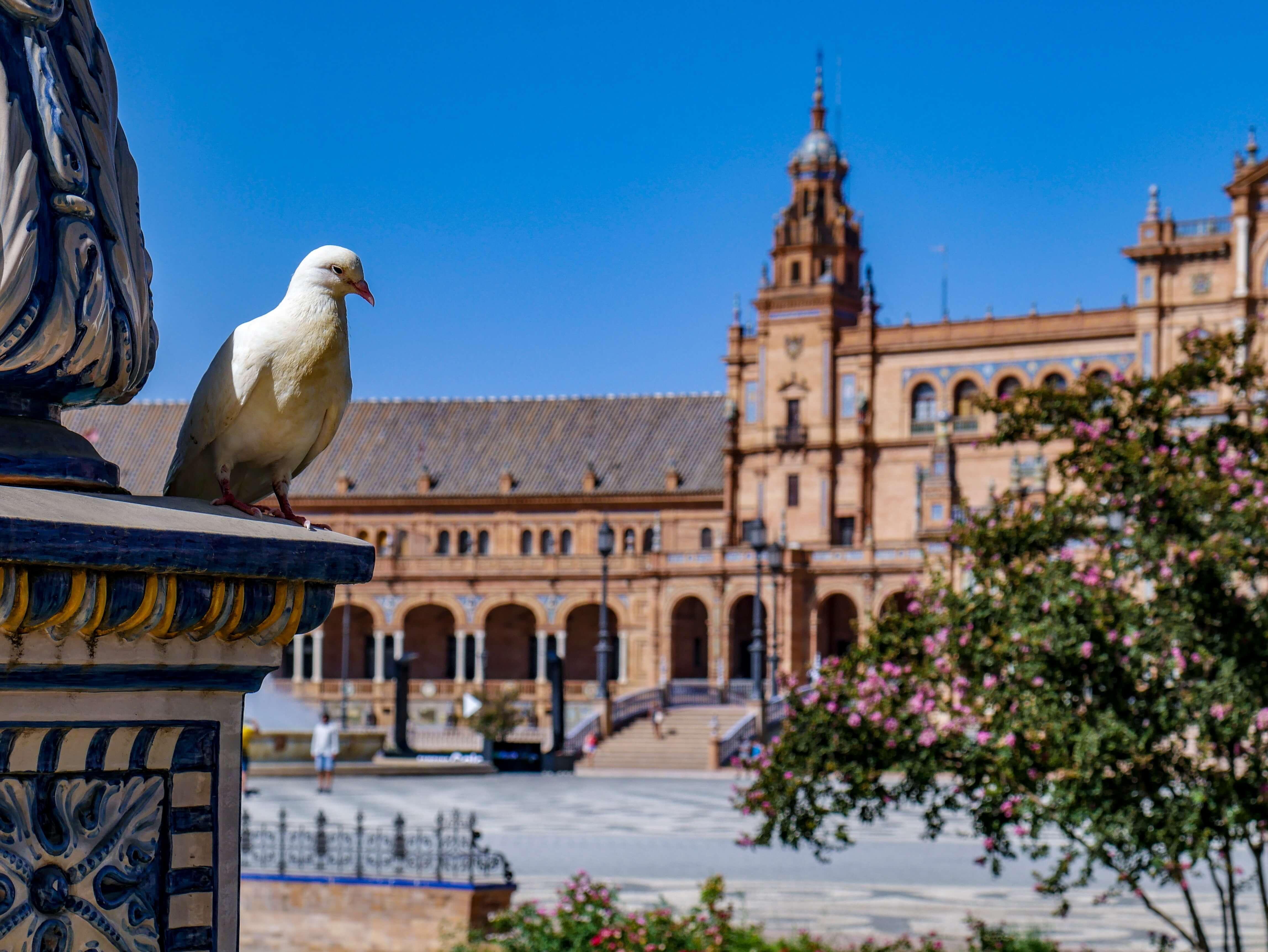 4. Palma de Mallorca:

Care-free beach life

The Sunday Times once declared it the best city in the world to live in. The capital of the Balearic Islands, Palma de Mallorca, is similar to Barcelona: it's sophisticated and charming and it also prides itself on having beautiful old quarters, an amazing cathedral, beaches within walking distance from the city centre and a wonderfully pleasant climate.

Like Bilbao in the north and Seville in the south, Palma de Mallorca has that appealing slow-paced vibe and a calendar packed full of cultural activities.

Its international airport is located just 10 minutes away from the city centre and makes travelling to and from the island very comfortable and easy.

Some of the most beautiful coves and beaches are just minutes away from the city and there are plenty of outdoor sports to enjoy all year long. No wonder it's the Spanish royal family's annual holiday destination.

Discover this website to get all the information you need about living in Palma.
5. Lanzarote:
UNESCO Biosphere Reserve Protected Site
Lanzarote, the fourth largest of the Canary Islands, is a nature lover's paradise. Lined with white sandy beaches and colourful coral reefs teeming with weird and wonderful marine life, it is a true paradise for scuba diving enthusiasts. Why not take a short boat ride over to La Graciosa Island and bask in the sun on a Caribbean-style beach right on your doorstep? Check it out here: https://turismolanzarote.com/la-graciosa/
Its other-wordly nature doesn't stop there. UNESCO declared Lanzarote a "Biosphere Reserve Protected Site" in 1993, and it's not surprising, really. Between the planet Mars-like Timanfaya Volcano and National Park, the red mountain from which breathtaking views of the island can be enjoyed, Los Hervideros (hotbeds) and the Cueva de los Verdes, the island is a nest of stunning nature.
With a sub-tropical climate and laid-back lifestyle, Lanzarote is a top expat destination. Its range of towns and municipalities, from the lively tourist hub of Puerto del Carmen to the picturesque town of Teguise in the centre of the island, appeal to both young people with a thirst for adventure or retirees in search of the best place for expats in Spain.
Remember, these are only a few of the major cities in Spain. Other places included in our picks of the best expat spots in Spain include Salamanca, Bilbao, Santiago de Compostela, Granada, Marbella, Cádiz, Gijon and Ibiza.