Deciding to move to Spain is easy; but figuring out how you'll afford it is a totally different issue.
I moved to Seville, the largest city in southern Spain and the de-facto capital of Andalusia, in 2007. I was fresh out of college, so while my friends were making entry level wages, I was scraping by on 640€ a month, pre-global financial crisis. But I lived far better than they did, thanks to a reasonable cost of normal expenses. While my salary has gone up quite a bit in that time, so have my expenses – as well as the Seville cost of living. Back then, a cup of coffee or caña de cerveza could be paid for with just a euro coin, and I could squirrel away money for a trip or my summer in the U.S. without too much effort.
As of 2020, the average salary in Seville is just under 1,300€ and is more or less on-par with the national average. Even though this salary is alarming to my friends back home, one can live moderately well on this salary; apart from housing costs and general utilities, it is quite cheap to eat out, stock your pantry and have a little fun in Seville.
Generally speaking, larger Spanish cities are more expensive in terms of rent and transportation, and cities in the north are often (but not always) pricier. My husband and I moved to Madrid shortly after we found out we were expecting our first child, making us scramble to be sure my offer at a new employer would cover new expenses like childcare. Three years later, and shortly before giving birth to our second, I moved back to Seville in favor of the cost of living and having the abuelos nearby – we'd paid a sitter just once in our three years in the Spanish capital!
Ask any sevillano about the best place to live in Spain, and he or she will tell you that the ease and comfort of life in a "large town" like Sevilla is worth a lower salary – even when that monthly salary is easily my plane ticket home to Chicago once a year. Everyone budgets (or splurges!) differently, but these figures are standard for residents in the Andalusian capital as of the publication date for a family of four – two adults and two young children under 5.
Note: These figures are based on a double-income family with moderate spending habits, and do not always reflect the norm. We are cautious with daily purchases but also send our children to a private daycare, buy some name brands and have a mortgage in a neighborhood considered part of the center of town but in the far reaches of that classification; I also work from home, thus cutting down on expenses like clothing, transportation and eating out. As always, it's best to do research relevant to your situation.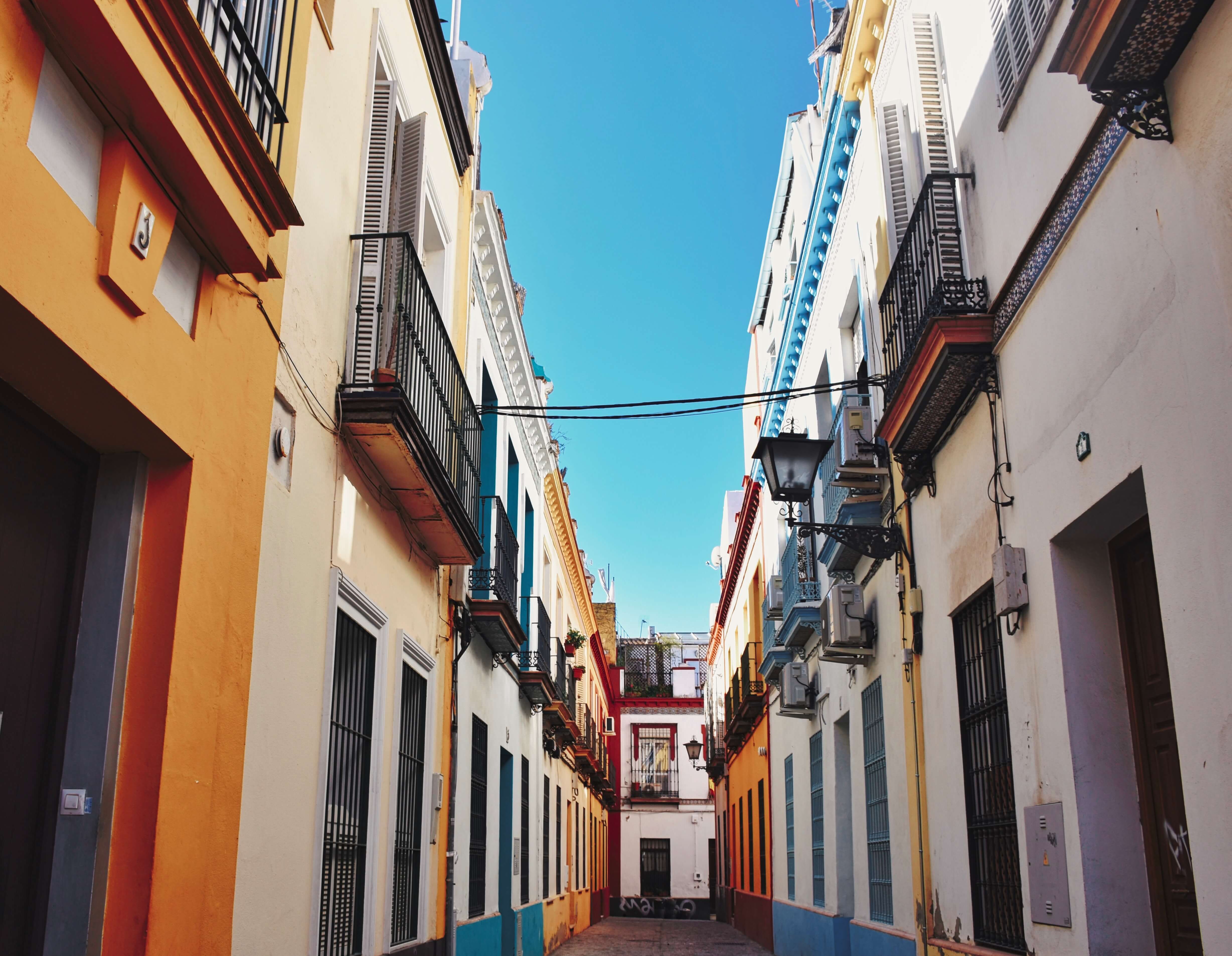 Housing
Roughly 35% of your income in Seville will be spent on rent; in fact, up until recently, housing prices were pushing many renters out of their homes. That said, many people prefer to own their home rather than rent if they can.
We bought our house in 2014 with a large down payment (about 30% of the home's total cost after tax and notary and agent fees were added) and have been making monthly payments on a 30-year mortgage ever since. When we have extra at the end of the year, we cancel out some of the debt and move the rest to savings. We currently pay about 470€ each month, which is a bargain compared to rental prices in the neighborhood.
Mortgage-related bills include the Impuestos sobre Bienes Inmobiliarios (IBI); we also pay for the vado, or a license not to have people park in front of our garage plus a local tax to town hall.
Rent, two-bedroom apartment in the city center: 600 – 950€ (entire apartment)
Rent, two-bedroom apartment outside the city center: 450 – 700€ (entire apartment)
Vado (tow zone sign): 30-70€, depending on individual, group or commercial use
City taxes, twice yearly: 360€ (IBI), depends on your geographical location and is directly propionate to the surface area of the building
Utilities
Utilities can vary greatly according to the makeup of a household and what your landlord agrees to pay. Remember that bills are not always charged or debited monthly, so when enquiring about costs do ask how and when you'll be asked to pay for each. My husband and I each contribute 200€ monthly to our bills to cover not just utilities, but also daycare expenses.
Water, includes garbage collection tax: 120€ (comes quarterly)
Electricity: 150€ (comes bimonthly)
Building fee (comunidad): typically 20-50€; can be more expensive if you have a doorman, a garage or a pool
Propane tank (butano / bombona): 17€ each, bought from the local gas station
Mobile phone and internet
Fiber optic exists everywhere in Spain, and phone plans are tailored to the needs of the individual. I cover the cost of my mobile and internet since I work from home and use the most data and bandwidth.
I have a deal with Orange for fiber optic internet (100 Mb) and unlimited mobile minutes, as I work from home, that includes an extra mobile phone line. We opted to forgo add-ons like smart TV and Netflix.
TV/Internet/Smartphone bundle: 55€ / month
Healthcare
Healthcare is universal in Spain for workers and their dependents, as employers pay into the system on the employee's behalf. The self-employed pay in themselves; because my husband is a state employee, we have our children on his healthcare plan.
That said, I have private insurance through Caser, as well. I took this decision when I was pregnant with my first child in 2016 because of the long wait times to see a gynecologist in Madrid, and both that child and my second in a private hospital just a stone's throw from my home.
My insurance through Caser is the Plan Activa, meant for young people who don't often go to the ER, so my co-pays are slightly higher. This meant that my bills for pre- and postnatal care were for co-pays of about 14€ for each visit to the OBGYN and for blood draws.
As prescriptions are heavily subsidized by the government and my husband's mutua pays for the boys' vaccines, I don't spend much on medicine.
Monthly healthcare payment: 29,88€
Monthly private healthcare per child, per husband's plan: 33€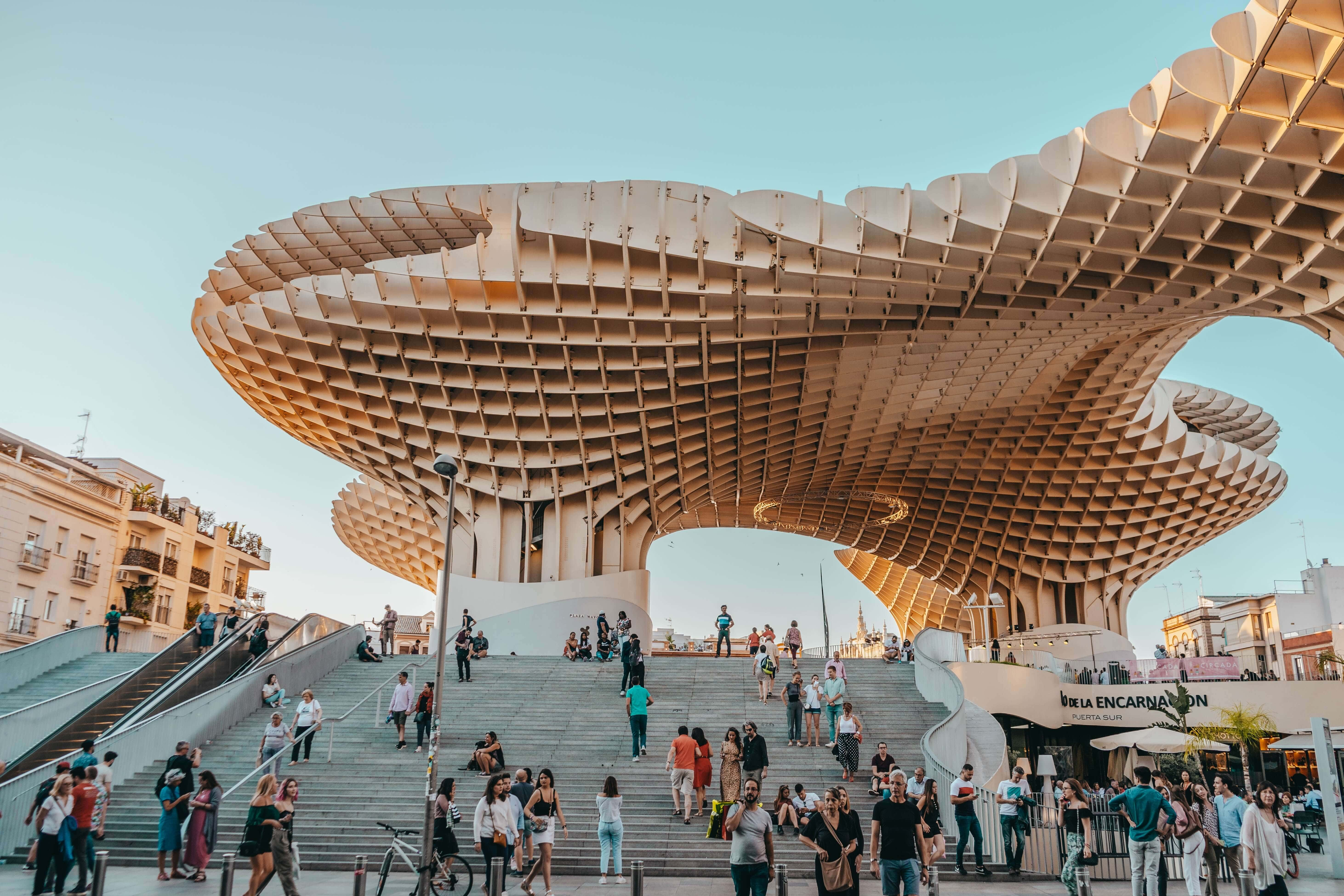 Transportation
Seville is a rather compact city, so it's easy to get around and trips are not too long. When I can, I prefer to cycle or walk into the city center. With young children, I drive or use the bus if we are visiting family or going out for a big shopping trip.
I bought a new car this year and paid it off immediately – I'd been saving for years and was given money as part of an estate to do so. As Spain stays compliant with European standards, I opted for a more eco-friendly car that uses gasoline and hybrid technology, thus depleting my savings and meaning more spending in both insurance (around 300€ for coverage annually) and premium gas (filling my small tank is about 40€ twice a month). There is also a yearly road tax in Sevilla according to the type of car you own; this year, I owe 132,99€.
Single-ride metro, bus or tram ticket: 1,40€; 0,86€ with a transportation card
One-day unlimited transportation pass: 5€ plus 1,50€ charge for the card
Three-day transportation pass: 10€ plus 1,50€ charge for the card
City bus from the airport to the city center: 4€, 6€ return
Taxi from the airport to the city center: 25€; surcharge for luggage, Sundays, night or holidays
One-day bike rental: 15-35€/day
Another easy way to get around the city is via a bike sharing program, started nearly a dozen years ago by town hall. Renting the red Sevici bikes cost 13,33€ for a weeklong rental or 33,33€ annually; the first 30 minutes are free, after which you are charged 0,51€ for the next half hour and 1,03€ for every hour after that.
Finally, ride shares like Cabify or FreeNow for taxis and Bla Bla Car for longer trips are active in Seville and tend to be cheaper than a taxi picked up on the street or at a rank.
Food
One of the greatest treats of living in Sevilla is that entertainment and food is not too costly, and much of the nightlife revolves around gathering at a bar or restaurant and eating or drinking. Below are typical costs:
Coffee: 1,30€
Caña de cerveza (0,2l): 1,30€
Glass of house wine: 2,50 – 3,50€ (bottle 10€ - 20€)
Meal out (midrange): 15-20€/head with drinks
Meal out (luxury): 30-40€/head, plus wine
Mixed drink: 6-10€
As parents of young children, we don't get out often and typically order in a pizza or sushi on the weekend. Groceries are one of our larger expenses because my husband cooks as a stress reliever (and cooking for four stresses me out!). We eat a lot of soups and vegetables in addition to legumes, but we also add in extras for homemade baby food ingredients, diapers and beer; I typically spend 50€ a week on groceries, but my children eat lunch at school, and my husband's employer subsidizes his meals so he eats there.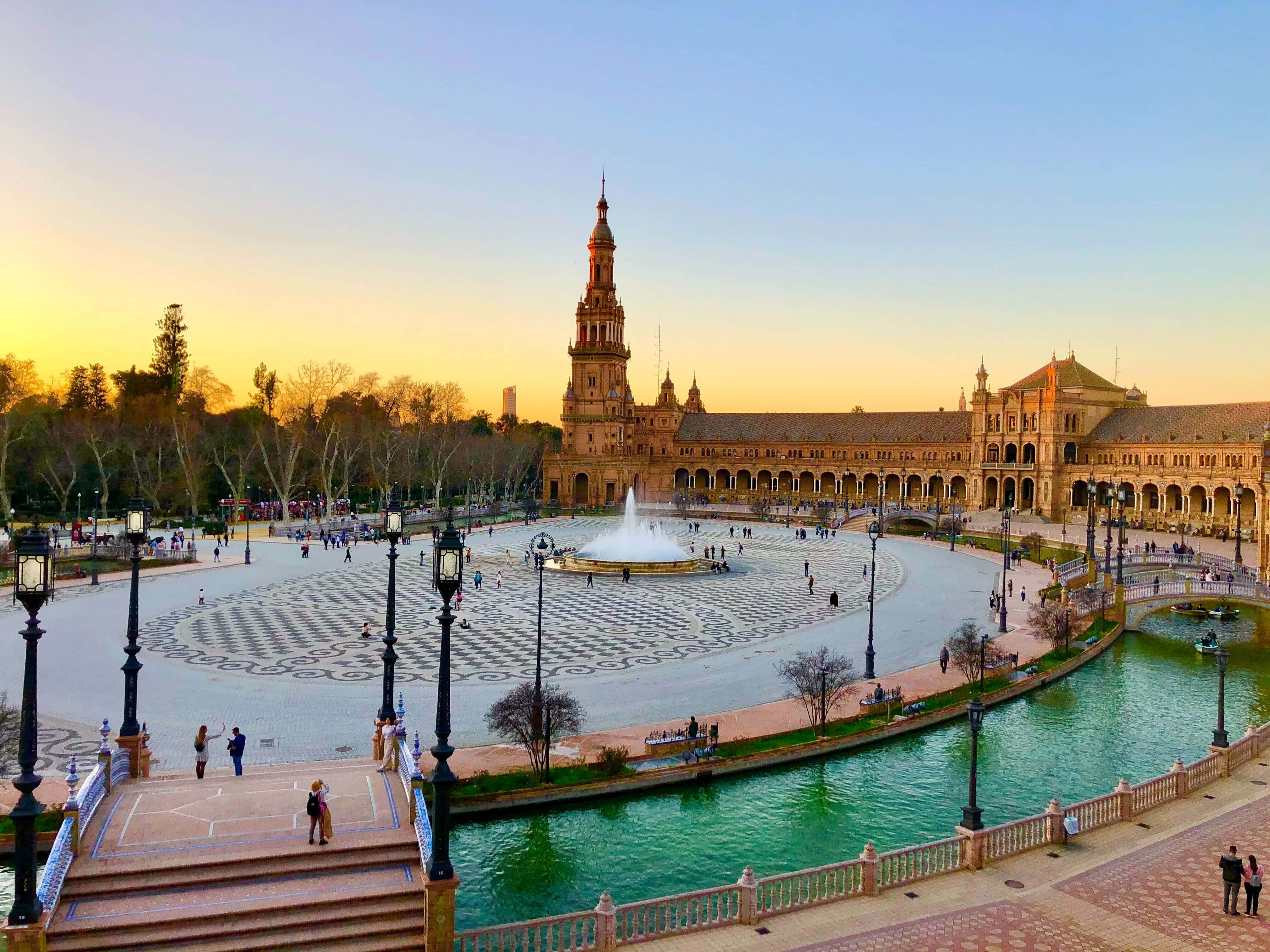 Entertainment
While a sevillano's social calendar is usually full of dinners and drinks, the city of Seville boasts a robust cultural programming that brings in local and international acts (I saw AC/DC for a fraction of the ticket cost in my native Chicago!), has options for kids and makes use of outdoor space.
One of my favorites are the concerts in the Alcazár gardens on balmy summer nights and the free DJs at the Centro Andaluz de Arte Contemporáneo.
Monthly gym pass: approx. 35€, unlimited
Yoga or sports class: 12-20€
Movie ticket: 9€
Flamenco show: free: 35€
Concert (international act): 50€+
Concert festival: 30€ / day
Concert, local: free – 30€
Schooling
We have two children, so we must factor in everything from diapers to daycare. Money that once went to trips or drinks now get funneled straight to their mouths (or tooshies!). Seville has both state-run and parochial schools, and there are a few private and international options to choose from; children must be in school from the time they turn 3 through age 16, so anything outside of that range is not free. The following figures are for monthly tuition fees; note that state-run daycare contributions depend on your household income, and there are often discounts for multiple children.
Daycare, state-run: maxed at 320,75€
Daycare, private: variable, but typically up to 400€, depending on the hours and services contracted with a discount for multiple children
Primary or Secondary, state-run: free until Baccalaureate (11th and 12th grade in the U.S. system; Years 12 and 13 in the British system)
Primary or Secondary, private: 350 – 500€ per month
You might spend extra on class materials, uniforms, before or afterschool care, or cafeteria fees. We budget about 550€ for these expenses a month, but the private daycare gave us more flexibility with our work schedules, was closer to home and ticked all the boxes for educational and personal development.
I recognize that our spending is privileged – we have a home that we will own in less than 15 years, we are a two-car family and we can choose the education we want for our children. We examine our finances every two to three months to see where we have some wiggle room and where we should cut back. I'm currently reading the personal finance white pages book, Rich Dad, Poor Dad, in the hopes that I can put more into my savings account to save for the rainy days ahead.
One thing we won't be able to cut from our Seville cost of living budget? Our Friday morning breakfasts at the café down the street, midday beers with friends on a sunny weekend afternoon and taking the boys to the village a few times a year.
To discover the cost of living across Spain, download the free guide below: