Very often people ask on social media platforms about the cost of living in Spain. This question is tough to answer on a national level, since the costs can vary extremely between one region and the other. The bigger cities like Barcelona or Madrid, are much more expensive to live in than the more rural areas or in general the South of Spain.
It also depends on your frame of reference. I'm from the Netherlands, where salaries are rather high and that makes it so that life doesn't feel too expensive over there. In Spain, salaries are much lower than in most European countries, so you have to be very critical when it comes down to when and where you spend your money.
Cost of Living in Barcelona for Housing
What surprises most is how extremely expensive housing is in Barcelona. The average price per m2 in Barcelona city is between 1.700 – 2.100 euros. Of course there are neighbourhoods that are lower or higher, but this is the average. If you rent an apartment in Barcelona, the price per m2 is more or less 20 euros/m2. So a small apartment of 85 m2 will cost you quickly 1.700 euros per month.
If you take into account that the average salary in Barcelona is 1.490 euro per person, you understand how hard it is to buy or rent a place on your own.
You could opt for living outside the city, but don't expect the housing prices to be much lower. Barcelona has amazingly beautiful villages nearby or even directly on the beach, but the housing prices there can be exactly the same and sometime even higher than in downtown Barcelona.
The cheaper places to live outside of Barcelona are either close to the airport, in not-that-nice neighbourhoods like Badalona, or you will have to get as far as 50-60km from the city. Here the prices are a bit lower, but your travelling time to the city can be a problem.
If you're not sure what you want out a house or apartment in Barcelona, or even where it should be located (city centre vs. countryside), check out this practical guide to looking for a home in Spain.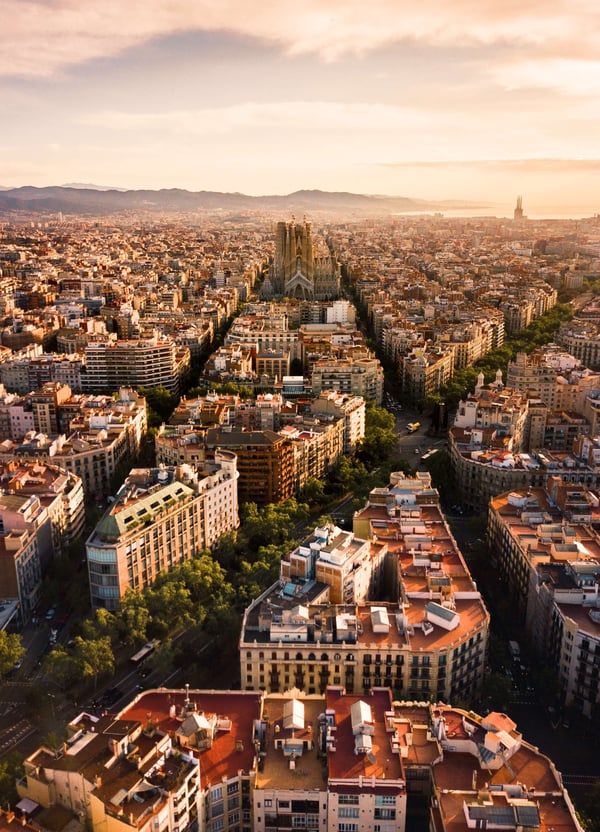 Typical Transport Costs in Barcelona
If you choose to live outside Barcelona, you will probably have to add the costs of travelling to the city every day by car, motorbike, or train. Discover the costs of owning a vehicle in Spain.
Gasoline prices are definitely lower than in Northern European countries, but over time the difference becomes smaller and smaller. Barcelona is not yet equipped for electric cars due to the lack of charging points, however I expect this to change rapidly in 2020. One good things about transport in Barcelona is that trains and buses are cheaper than I was used to in the Netherlands.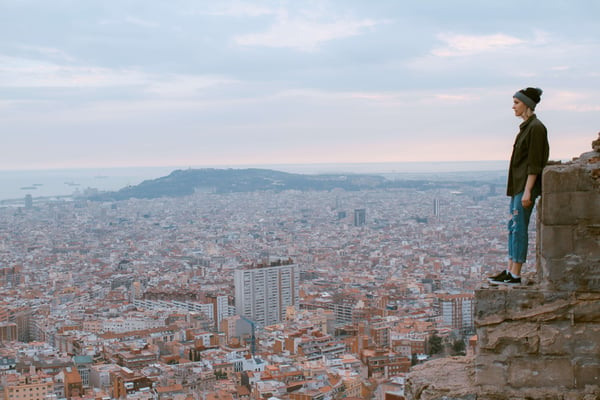 Prices for Buying Groceries and Dining Out in Barcelona
What is way cheaper in Barcelona than in many Northern European countries is the food. The Spanish love their food, wine, and beer. Just take a look at this list of the top 10 Spanish tapas and your mouth will start to water.
In Barcelona, you can have a great complete lunch in the heart of the city for between 10-14 euro per person, including a nice glass of wine. Going out for dinner will cost you more because having lunch is seen as a necessity where as dining out for dinner is seen as a luxury.
Grocery shopping is also about 20% cheaper than in other countries, though I've seen prices going up rapidly in the last 5 years. I love the high quality and huge offering of fruits and vegetables. The Spanish wines and cavas are still very cheap compared to French wines, for example. Here you can safe a lot of money without having to give up on quality.
The cost of living in Barcelona is different for every individual, but if you decide to become a citizen of this beautiful city, you better come prepared with a good job or a lot of savings.
If you're ready to make the leap and move to Barcelona, make sure you prefer Barcelona over other destinations and see our cost of living comparison: