As you already know, tapas are eaten standing up and may be cold or hot and the word derives form the Spanish verb tapar, which means to cover. But what most people are unaware of is the story behind the fascinating origin of these appetizers or snacks. Keep reading to discover how they evolved into such a sophisticated form of eating and which are the top 10 healthy tapas recipes in Spain to make yourself or to ask for next time you hit the bar.
Designed to encourage conversation, tapas can become a full meal. Today we´ve selected our top ten but before we reveal the list, we wanted to share a bit of history.
There are many different stories about the origin of tapas in Spain. One goes as follows... Back in the 16th century, when most citizens could not read or write, innkeepers offered guests a small portion of the meals that were cooking under the lids (tapas) back in the kitchen. That way, they knew what to order.
Learn the history behind these healthy tapas recipes...
In the best selling American cookbook The Joy of Cooking, the author has another version: "the original tapas were the slices of bread or meat which sherry drinkers in Andalusian taverns used to cover their glasses between sips." This was done to 'tapar' their glasses to avoid fruit flies from hovering over the sweet sherry.
Another explanation is that clients, eating while standing, needed to place their plates on top of their drinks to eat.
A popular myth concerning tapas comes from the times of King Phillip II who wanted to reduce drunken rowdy behavior and passed a law which stated that when a guest bought a drink, bartenders had to place a small portion of food over the mouth of the mug so it would slow the effects of the alcohol.
Whichever story you choose to believe, one thing that holds true is that eating tapas in Spain is synonymous with good food, bar hopping and getting together with friends and family. While living in Spain, make sure you go to a tapas competition, held throughout the country. We've gone out and tried different tapas, consulted with experts, cooks, and specialized magazines to bring you our top ten list of healthy tapas recipes.
10 Best Healthy Tapas Recipes in Spain
Tortilla de patatas. There are many different versions of this tapa but our favorite is the traditional one made with onions and potatoes and eggs, of course.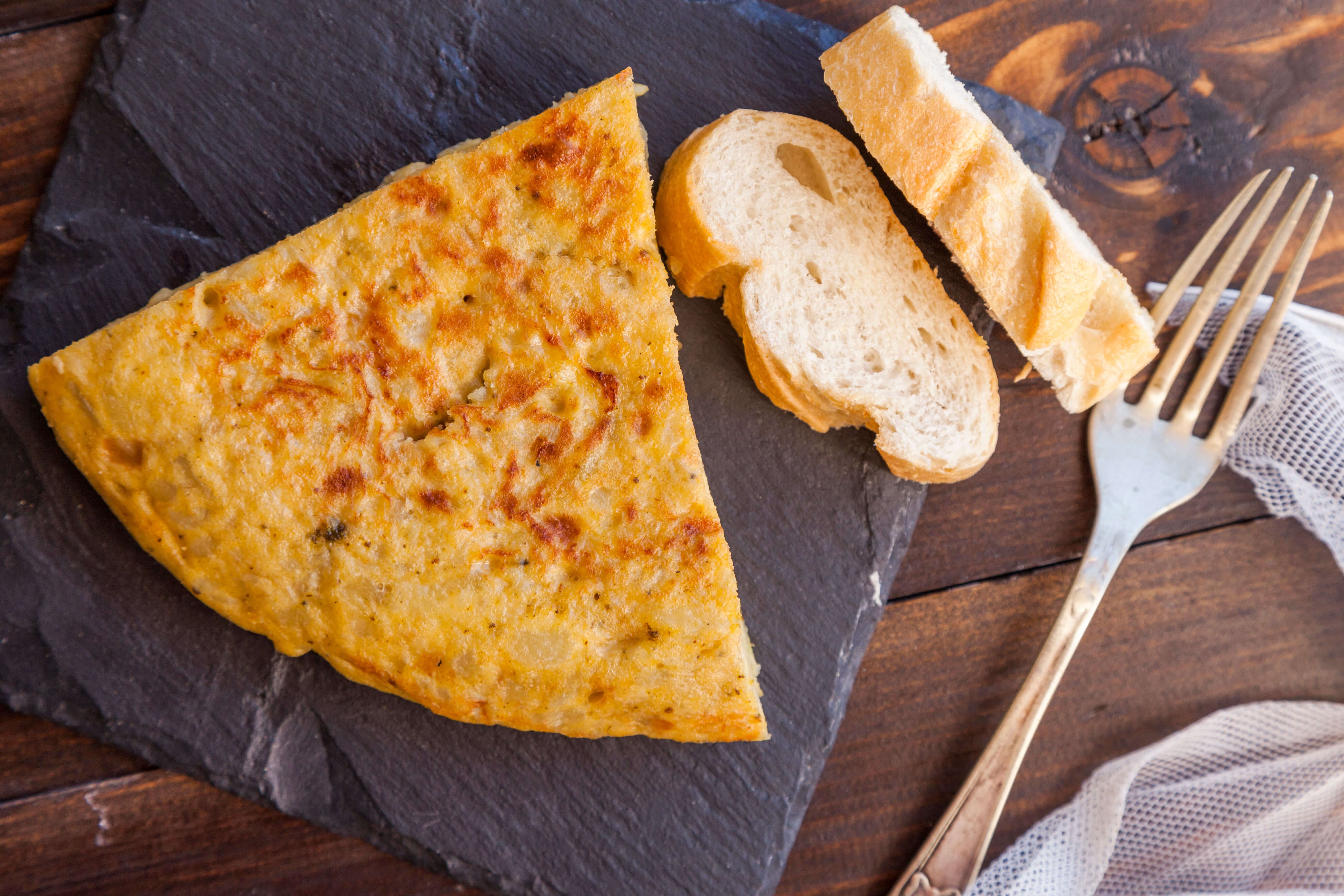 Pulpo a la gallega. It is a traditional Galician dish served as a tapa or a main meal. Boiled al dente, the octopus is trimmed, sprinkled with coarse salt and paprika (pimentón). And, of course drizzled with olive oil.
Gambas al ajillo. These are sautéed prawns with garlic. If you like them spicy, ask for Gambas al pil-pil, with chili peppers.
Jamón iberico. Paper-thin slices of the classic Spanish ham. This tapa usually comes with toast and a delicious tomato spread. For some Spaniards, this is actually their favorite breakfast.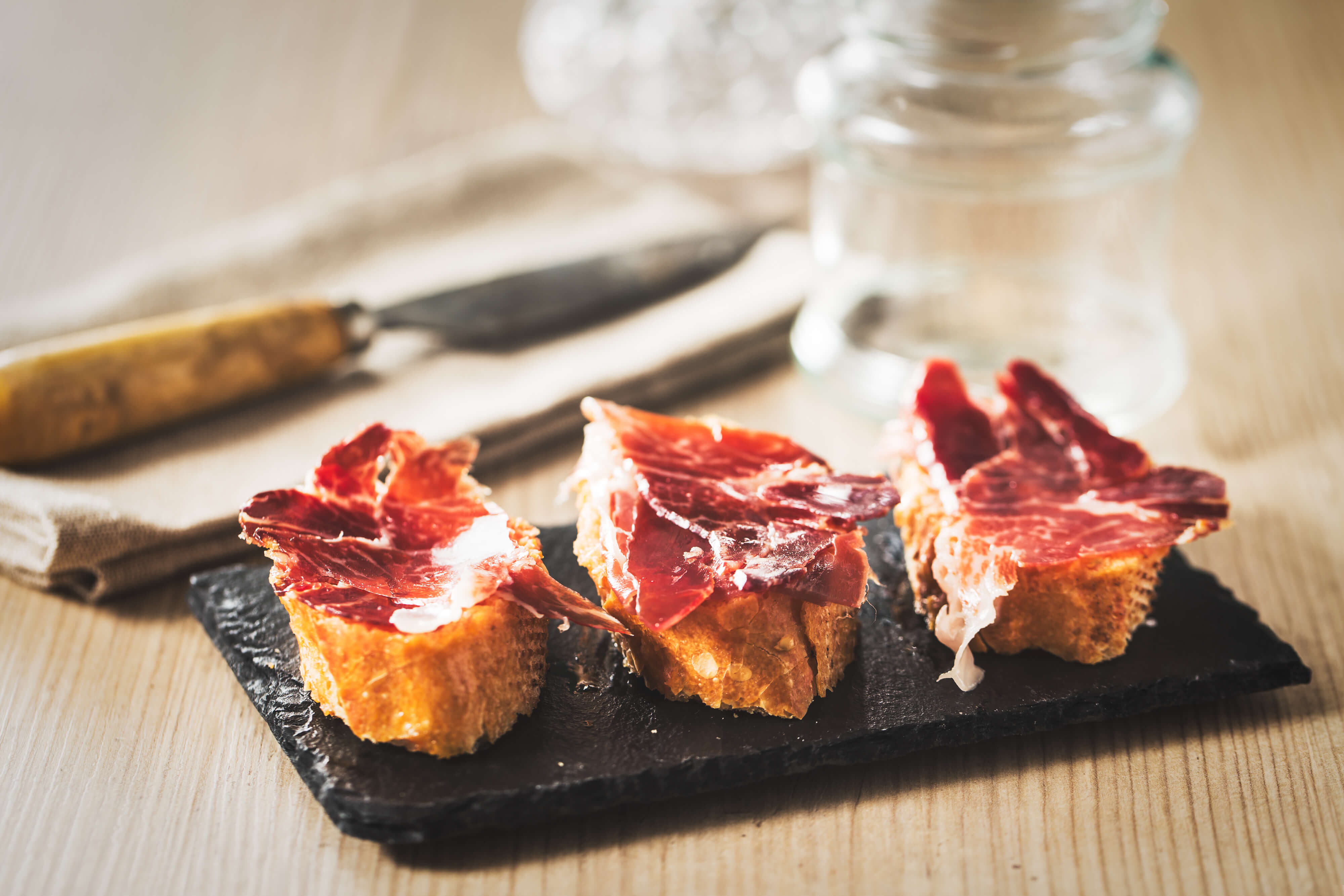 Bacalao. Thinly sliced and salted cod served on toast with tomatoes.
Calamares. Fresh fried squid with some lemon juice is an absolute joy.
Croquetas. This is one of the most popular tapas in Spain. Two of our favorites are the croquetas de jamón or bacalao.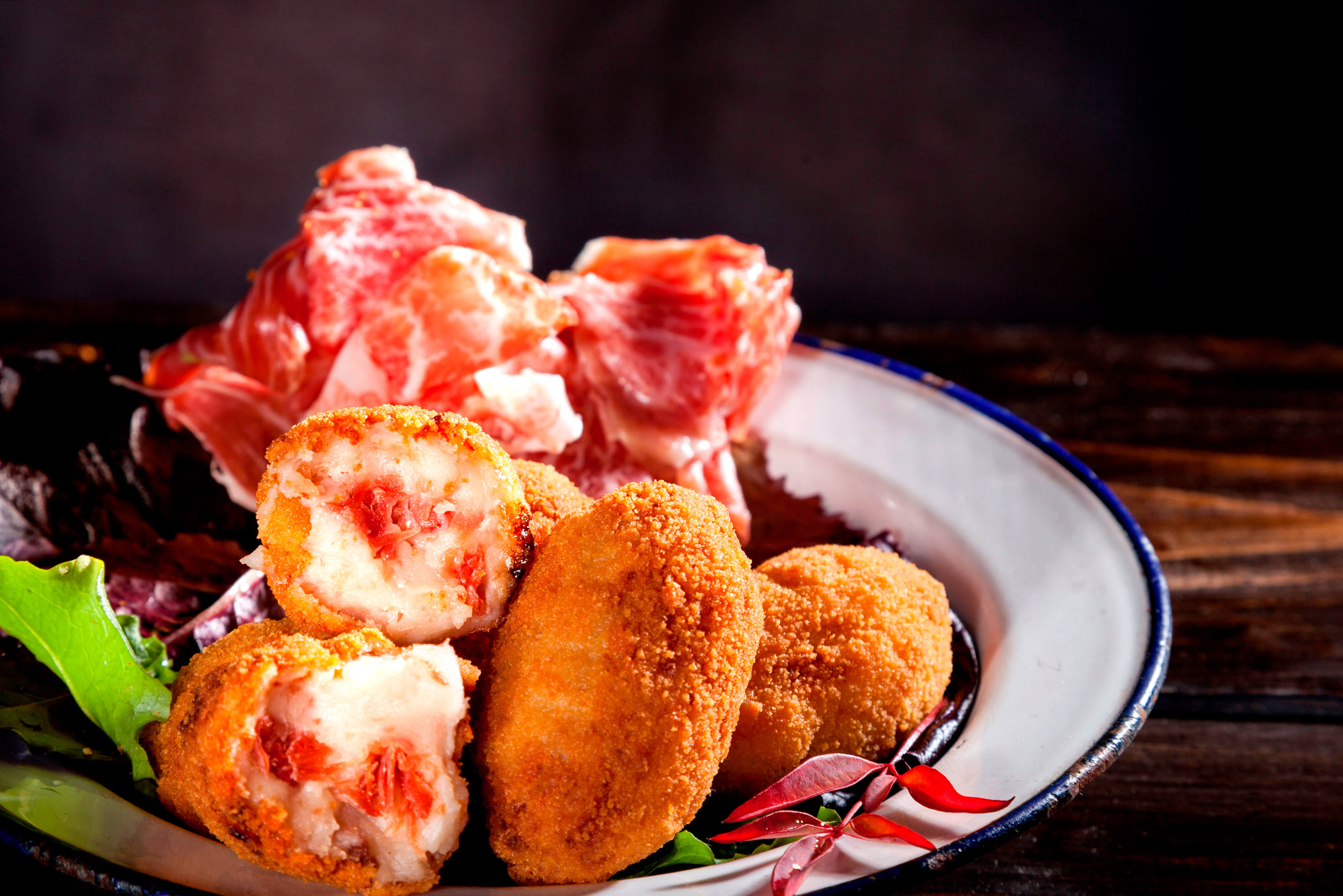 Patatas Bravas. Roasted potato chunks with a lovely spicy sauce. Another classic is Patatas alioli, which is served with a light warm garlicky mayonnaise sauce.
Boquerones en Vinagre. Delicious anchovy filets marinated in vinegar.
Ensaladilla Rusa. It's the Spanish version of the Russian cold potato salad. Like all tapas, ensaladilla rusa comes in many forms. Our favorite is the one, which includes tuna, cooked carrots and peas, boiled egg, and roasted red peppers.
There are hundreds of different types of tapas and remember, each region has their very own specialties. For the best tapas bars in Sevilla, try these. If you happen to live in Barcelona, make sure you read this article by Time Out to discover their best. Malaga and Palma de Mallorca also have their suggestions. If you want to take it one step further, try your hand at making one of the most-beloved tapas: the Spanish omelette or tortilla de patatas. Typical Non Spanish has created an easy, but delicious recipe so you'll get it just right!