After the heat wave we experienced this summer in Spain, meteorologists believe we're going to suffer a harsh winter. Those of you, who come from colder countries, will probably roll your eyes and think it could never be comparable to what winters are like back home. Nonetheless, we'd like to give you a heads up on healthy Spanish food to that will keep you warm all winter long. Here they are!

Beat that cold with healthy Spanish food!
Winters in Spain are synonymous with the flu and colds but there are ways to fight them and, better yet, prevent them by eating well and not necessarily gaining weight in the process. So, here is our list of our favorite healthy Spanish food to eat this winter!
Whether you like chicken or fish or even a vegetable broth, Spain is famous for making this dish, called caldo, delicious. Broths help maintain our body temperature and keep us hydrated as well. The good thing about broths is that they supply the calories you need to keep warm without all the fat. Did you know that chicken broth has anti-inflammatory properties which help avoid infections in our respiratory tract? Having said that, nutritionists across the world recommend adding lots of veggies.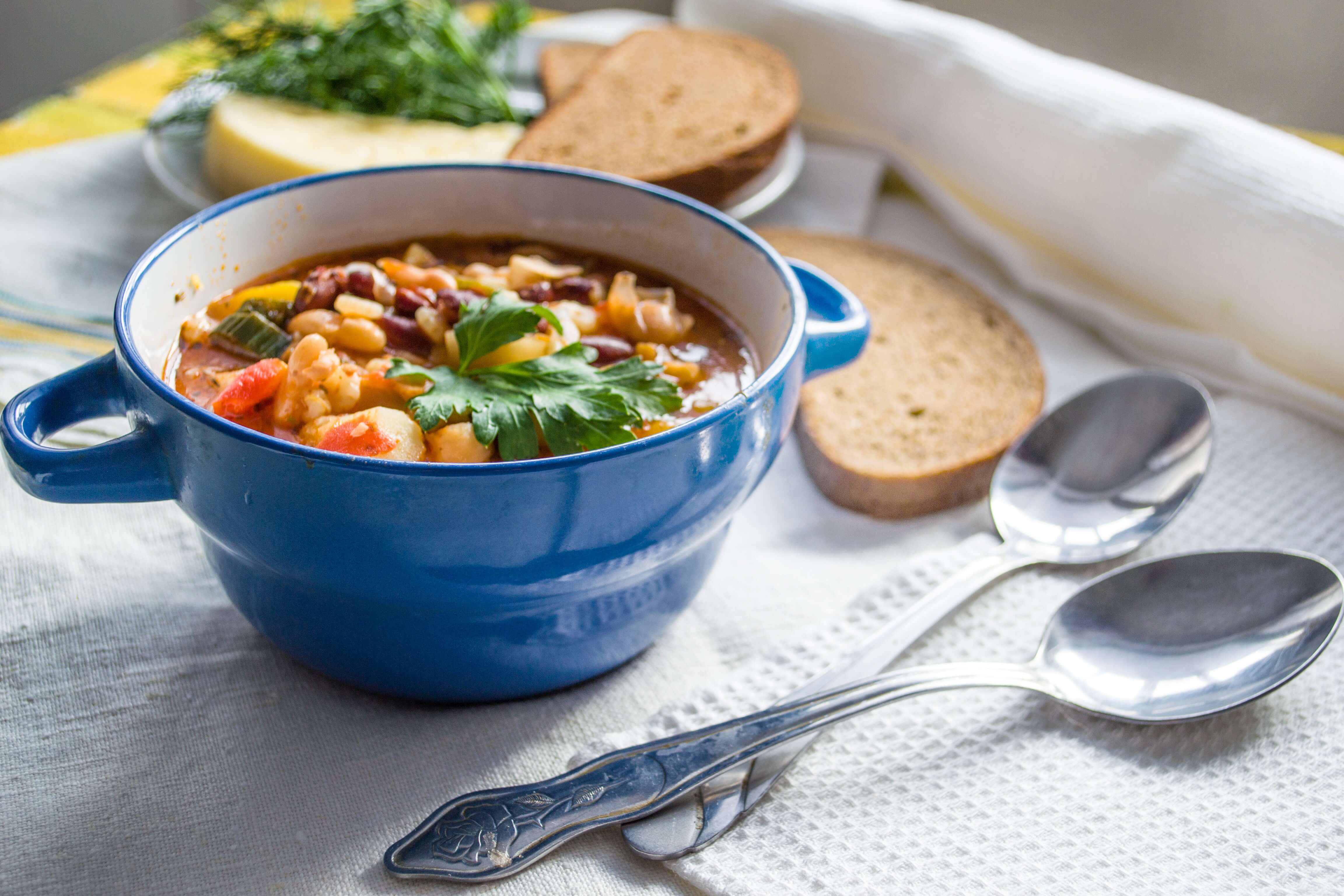 On a very cold day however, we suggest you try something more consistent such asfabada or cocido madrileño, also known as platos de cuchara (spoon dishes). Fabada is a Spanish dish which originated in Asturias in the 16th century and it consists of a specific type of bean (fabes), chorizo, morcilla and pork.
The cocido madrileño is similar to the fabada but comes from Madrid and is the best antidote to the cold weather. You might want to plan a siesta after eating it. Another must on the healthy Spanish food list is a good plate of lentejas, lentils.
What the experts say about healthy Spanish food
Like Natalia Galán, Spanish nutritionist suggests:
"Our organism is very intelligent and knows how to adapt to different climates thanks to the fatty tissues that help isolate us from the cold. It is not a question of not eating fatty meals, it is knowing how much to consume."
Energy, something we all need, is supplied by carbohydrates such as pasta and rice. So, you're in luck because Spain, at least in the rice department, is world-famous. This winter we suggest you give into the warmth of a good arroz caldoso (rice with broth), served practically anywhere in the country during winter months.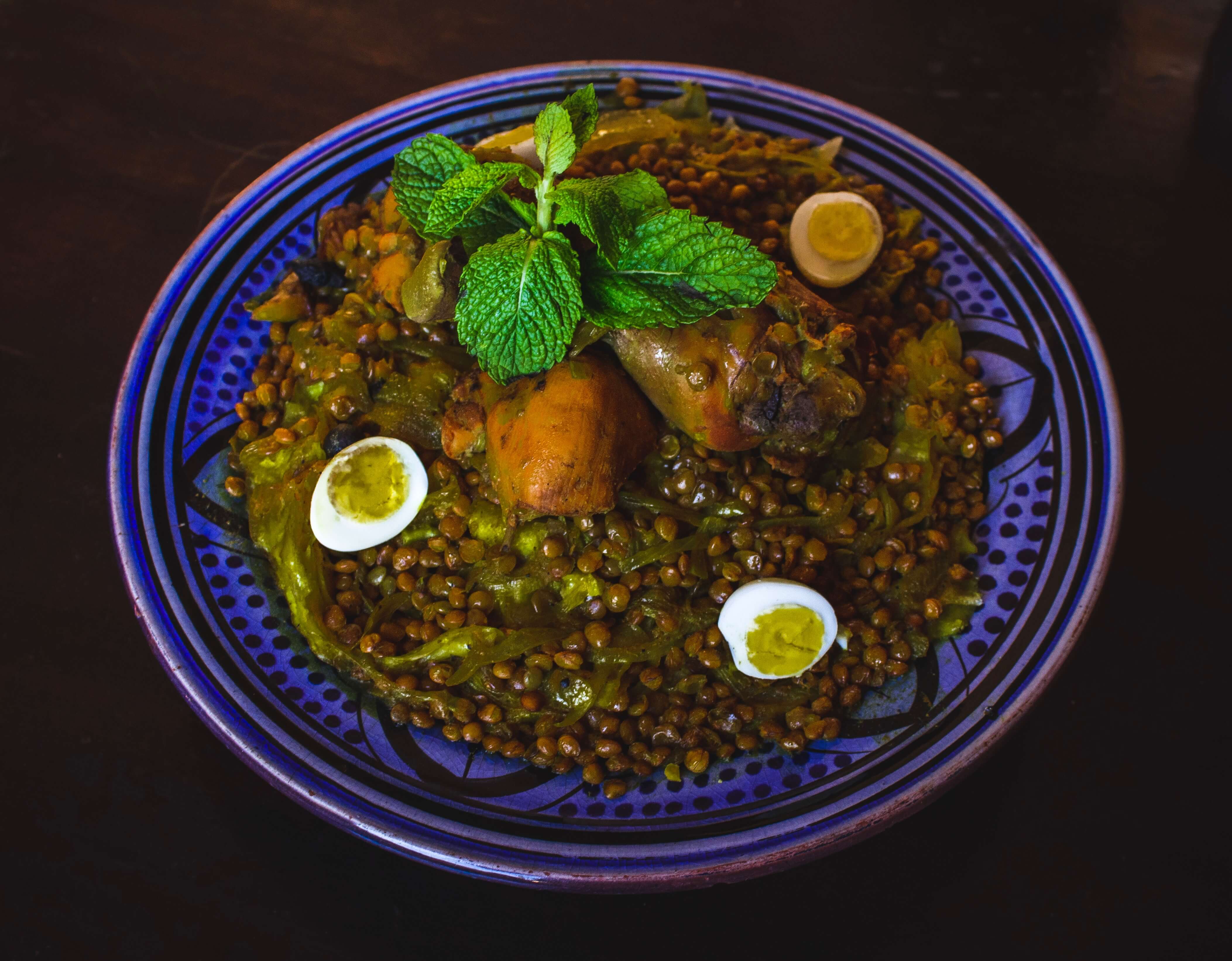 Keep in mind that if it has onions and garlic, you'll be boosting your immune system. And Spanish cuisine has a lot of both. Garlic, on one hand, has antibiotic and antioxidant properties. Onions supply vitamins and are anti-rheumatic. If you like garlic, try the delicious sopa de ajo (garlic soup). Healthy Spanish food with a kick!
This winter, remember to stay hydrated (and not necessarily with vino) and don't forget to eat mucha fruta. Luckily, Spain has an amazing variety and supply of winter fruits such as mandarins and oranges.
Winter isn't just about eating healthy, it's also about staying healthy all-around. To discover the best workout routines for autumn/winter, click here. If you haven't had the chance to read our guide to regional and Mediterranean meals across Spain, find it below: