Many foreigners from all over the world decide to come and live in Spain. The main reasons are the good weather almost all year round, beautiful nature with so many variations: the beaches, mountains, the greener North, and the dry grounds in the South of Spain. A country with an amazing history and culture and one of the best national kitchens in the world. But beside all those points of attraction, there is one more: Spanish livelihood in Spain is much cheaper than in most countries.
Especially the cost of food in Spain is much lower than in many other countries, though prices have gone up quite a bit in the last ten years. Of course, it depends on the country of origin you compare the prices with. Most prices of food are almost the same when compared with Italy or Portugal, but way cheaper for people from more Northern European countries like the UK, Norway, Sweden, Denmark, Germany, France, the Netherlands, Belgium, Austria etc.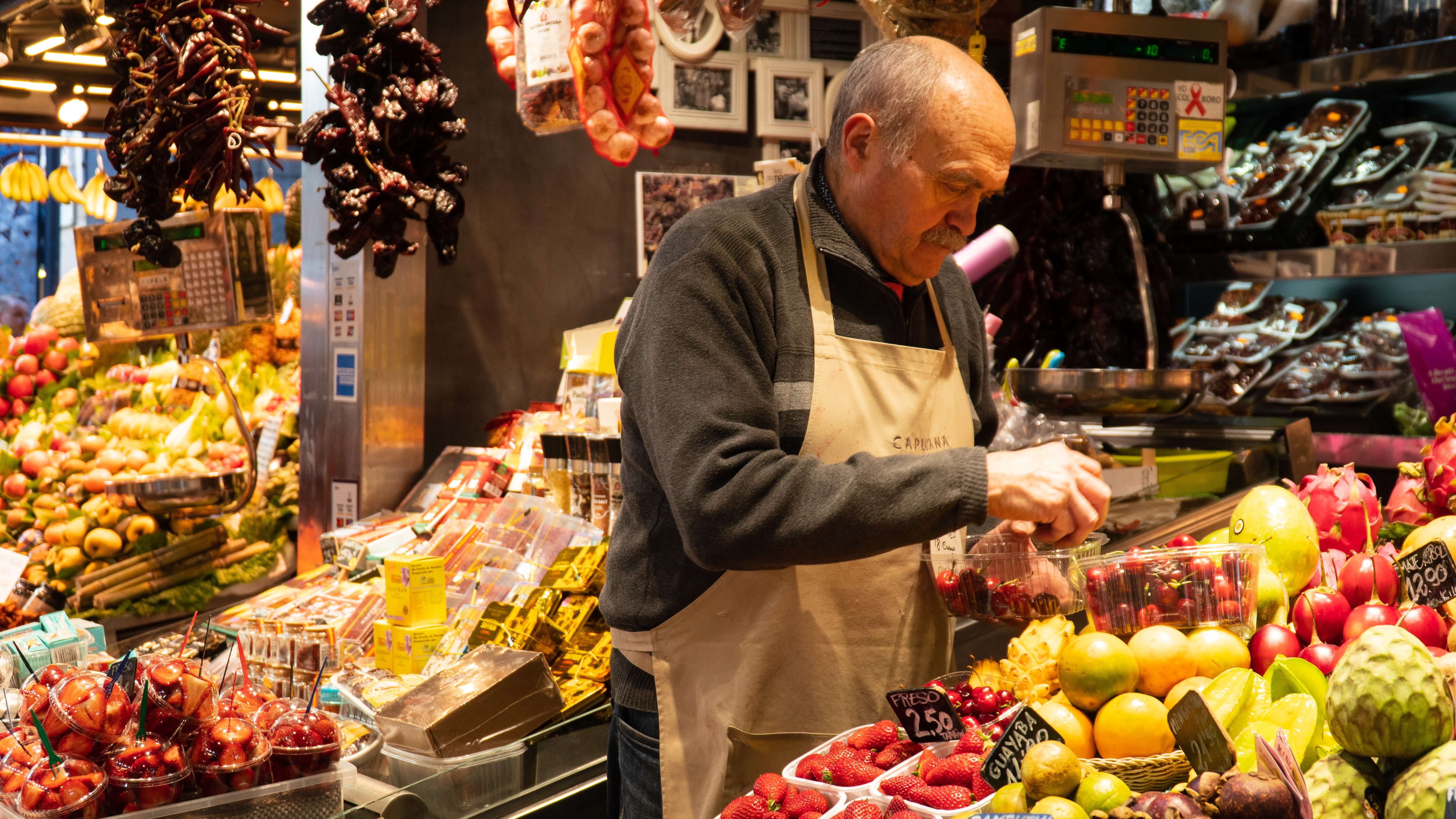 Groceries
Indicated prices are an average, they might vary per region and season.
| | | |
| --- | --- | --- |
| Product | Spain | Northern EU countries |
| Milk | €0,79 | €1,10 |
| Bread | €1,20 | €1,95 |
| house wine | €4,50 | €7,00 |
| 1 can of beer (brand) | €0,60 | €0,90 |
| 1KG chicken breast | €7,00 | €7,50 |
| 6 free range eggs | €1,20 | €1,20 |
| 1KG tomatoes | €1,50 | €2,00 |
| Blueberries | €2,00 | €2,60 |
| 1KG rice | €0,80 | €1,80 |
| 500gr pasta | €0,60 | €1,20 |
The conclusion is that you will save money on the cost of food in Spain. It is also easier to buy directly from farmers or at least nearby small business. That way you support the local business, and your food has not been frozen to overcome large distances and longer times. In Spain, they sell much less prepared food and the Spanish culture still spends more time in the kitchen to prepare healthy meals with many fresh ingredients. Eating healthy and naturally is a good lifestyle.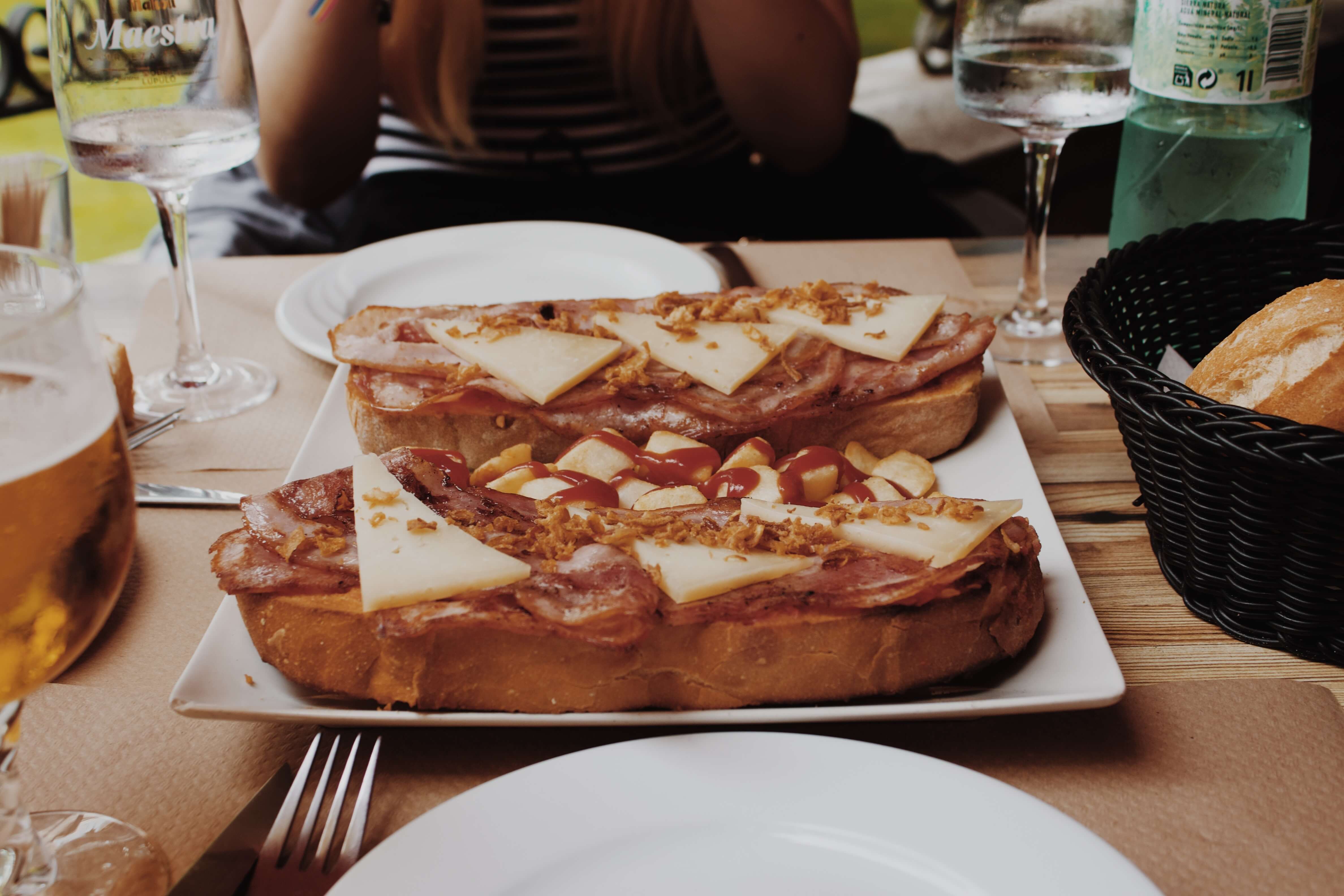 Dining Out
In Spain, distances are big and most companies do not have their own dining area. Employees have no time to go home for a quick lunch. For that reason, most employees must eat out during lunchtime. Restaurants understand that this is not eating out for pleasure or romanticism, but more a primary necessity. Therefore, during weekdays at lunchtime, prices for eating out are exceptionally low. Again, prices will vary between Spanish regions and between the bigger cities like Madrid, Barcelona, and San Sebastian. A simple three-course meal with one drink will be offered for 8 – 12 euros.
When on the other hand you decide to go out for dinner during nighttime or the weekend, prices might be double. A nice meal will cost you between 20 – 30 euros per person on average. No difference between lunchtime or nighttime here.
But this is still much cheaper than going out for lunch or dinner in for example the Netherlands, where you will be spending at least between 30-60 euro per person. Especially the prices of wine and other alcoholic drinks are much higher.
Personally, I am a big fan of eating as many fruits and vegetables as possible. I also recommend eating the fruits and vegetables that grow naturally at that moment. If possible, to buy directly from farmers nearby and untreated food, I believe we are on the right way to being and staying as healthy as possible. Let us enjoy Spain's great food resources, especially for these low food prices!