The commute to and from work for the best part of us, whether this involves a 10-minute bus ride or the guts of an hour on the metro, is greeted with the usual sights of last-minute make-up application, a few old-school newspaper readers and a sea of heads buried in their smartphones. Now in the mid-digital age, it would be safe to say we're all guilty of the last one. Catching up on the news, skimming over last night's 124 WhatsApp group messages, or having a flick through Facebook… it's all second nature. Plus, it doesn't stop there. There are now mobile phone applications for just about anything. And this is good news.
In theory and in practice, although some of the technologically challenged parents might disagree, these applications are designed to make things easier, especially if you live in a big city and need a helping hand. If you're planning on a medium-to long- term stint in the Spanish capital, here are some Madrid apps that could bail you out of a crisis or two and, in general, make maneuvering around the city more manageable and fun.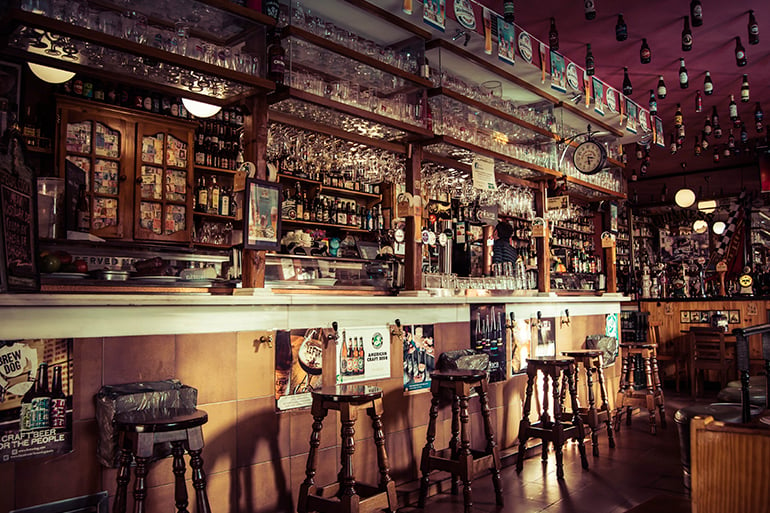 Getting from A to B
BiciMad
Madrid has followed in the footsteps of many eco-friendly cities with the implementation of a sustainable clean transport system in the form of BiciMadrid – a network of public-use bikes dotted around the city that, for an annual fee of between 15 and 25 euros (depending on whether you have a public transport card) plus a pay-as-you-go system, yoyu can rent on a temporary basis. And it can all be managed through the BiciMad application, which even lets you know where the nearest available bike is located. And don't get put off by the steep streets around the city – the bikes are electric so only half the effort is needed.
Oficial Metro de Madrid
If you're a novice at navigating the Madrid Metro, this should be a staple on your mobile. It is available in 5 major languages and has integrated maps, a nearby station function (if you literally have no clue how to get to the metro), and an option to check the balance on your transport card. This Little gem of a Madrid app will no doubt save you many a time when wandering the city.
Car2Go
Similar to the BiciMad set-up, Car2Go offers a network of electric cars stationed all around the city for rent on a pay-as-you-go basis, calculated on the distance or time spent travelling. All you need to do is register your details on their website, download the application, and get exploring the city in an environmentally-friendly ride.
It's a dog's world
SrPerro
If you've got a canine member of the family that you don't like leaving at home when out eating and sipping your way across the city, fret not- SrPerro has you covered. It's your go-to Madrid app for all dog-friendly spots in the capital, which uses geolocation software that lets you dig out the best restaurants, bars and shops to go to with your furry friend. On top of that, it also allows you to use filters to search for specific types of establishments including vets, groomers and even dog-friendly hotels. The days of leaving your pooches at home are now a thing of the past. Oh, but in case you're not aware of the animal welfare law that's been implemented in Spain, check out this article.
To eat and drink 'til your heart's content
MercaMad
If one of your favourite ways to spend a Saturday or Sunday afternoon is by having some tapas and beers in a food and drink market, but can't for the life of you make a decision due to the often-overwhelming number of options at your fingertips, this apps will work wonders. It not only gives you a list of the markets and their distance from your location, from your location, but also includes a brief history from when they first opened, plus all their stalls and upcoming events. This is a must for any market lovers. It's time to get exploring!
El Tenedor
Again, this application was not developed specifically with Madrid in mind, although the huge number of restaurants offers available in the capital makes it a must for eating out. It is a restaurant booking app with loads of discounts, so if you fancy an expensive meal but it's approaching the end of the month and you're low on pennies, El Tenedor has got it covered.
A spot of culture
Paseo de Arte Imprescindible
Fancy yourself a bit of a culture vulture but also a major fan of convenience? Look no further – this app takes you on a "must-see" art tour around three of the world's top museums with a fun and interactive route to appreciate the beauty of 24 masterpieces, 8 in each museum: the Reina Sofía, The Padro, and the Thyssen-Bornemisza. All three are located on a huge boulevard, popularly known as the "Art Walk", and are home to over 4.000 pieces by some of the greatest artists of all time, including Velázquez, Goya. Picasso and Dalí. Combining culture with convenience? Sorted! Don't miss our other post on the top 5 museums in the Spanish capital.
Fever Events
This app taps into your interest and social connections and generates a personalised feed of events, offering unbeatable prices and a user-friendly ticket booking system. All you have to do is select categories based on your preferences, whether it be fashion, food, or festivals, and the app will do all the work to ensure you have access to the best events in the capital.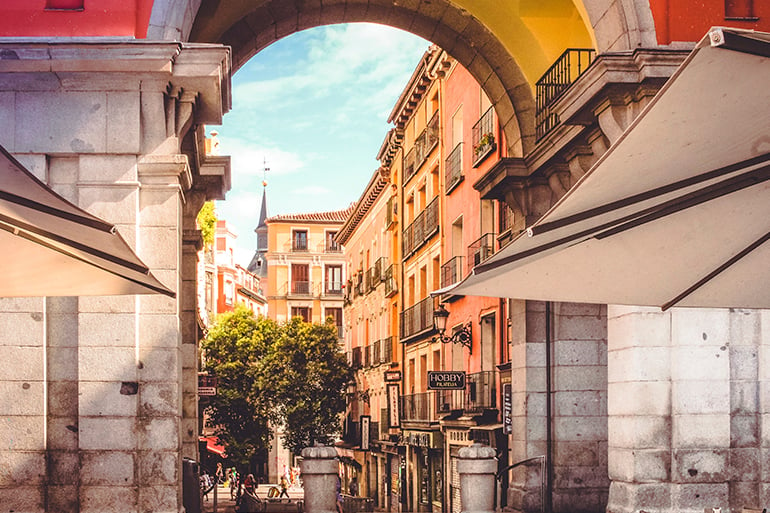 Your health is your wealth
Cita Sanitaria Madrid
No matter where you are from, most of us have at one stage or another had difficulty in getting a medical appointment. This app cuts out all the nonsense. If you are 'empadronad@' in Madrid, you can book general and specialist medical appointments straight from your mobile. All you have to do is enter your details, choose the service, pick the date and Bob's your uncle. It also allows you to consult, change or cancel appointments.
We are part of the mid-digital age where generations prior to millennials struggle with the steady flow of technology, or where post-millennials take to it like a duck to water. A sort of divide has occurred. However, despite our leanings, we should all embrace it and consider the benefits it can bring, especially living as expats in new countries. Regardless of your level of technological prowess, downloading a few city-specific, in this case, Madrid apps can undoubtedly smooth the way for city living.