In today's virtual age, we are taking more and more online – and to our mobile phones. And with the Coronavirus pandemic changing the very way we live and conduct our affairs, even doing simple errands became easier and safer to do from the comfort of your own home.
When it comes to your health, telehealth and online doctor consultation options are a way to quickly see your doctor or a specialist without waiting rooms, transit times – or, in some cases, a co-pay. Having the option to see a healthcare professional or get a quick consultation without additional distractions or inconveniences has become a popular offering for both doctors and their patients.
What's to know about telehealth consultations? Read on for more.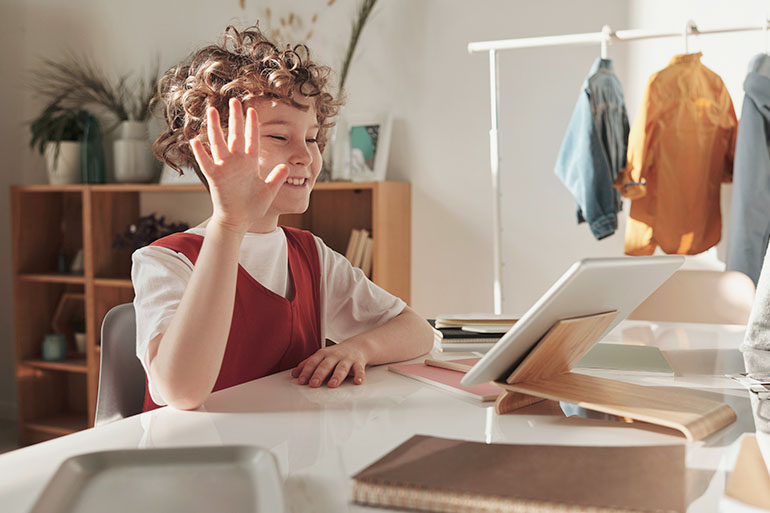 What is an online doctor consultation?
Online doctor's visits, or telehealth consultations, refer to the catalogue of health-related services through telecommunications; most often, phone tablet or PC are used to connect with healthcare professionals. Telehealth facilitates communication between a patient and a clinical professional, and often encompasses more services than telemedicine, such as training for healthcare providers, services provided by pharmacists or social workers, and even healthcare administration meetings.
Telemedicine it refers to clinical care such as diagnosis or monitoring and can thus be trickier due to the nature of the injury or health concern.
Telehealth has become of extreme importance as pandemics, remote access to healthcare services and decreased funding and staffing plague countries such as Spain.
Are telehealth consultations included in public and private healthcare?
Yes, telehealth consultations can be conducted in both private and public healthcare; public healthcare telehealth have more limited services in most autonomous communities and do not always offer the correct technology and resort to phone consultations. In the case of private healthcare, most of the large insurers, such as Caser Expat Insurance, have a telehealth option for policy holders.
What sorts of specialties conduct telehealth appointments?
Because telehealth encompasses a wide menu of health-related services, a number of specialties can be considered for online health consultations.
In fact, telehealth software developer Arkenea suggests that some specialists encourage online consultations for chronic conditions because it reduces the number of in-person visits for the patient. Some of these specialties include nutrition, radiology, general nursing, pharmacy, cardiology by way of monitors, sports medicine and triage, dermatology, pediatrics and more. Making full use of technology, you can avoid seeing specialists in person by heading to a local clinic and connecting with other experts.
Another health service experiencing growth with online consultations is mental health, allowing those using the service to find the right psychologist or psychiatrist, as well as one who adapts best to their schedule (note that not all mental health services are covered by insurers, and that some issues, such as wait times or professionals in your native language, could mean that this service is not for you).
Introducing: Centro Médico Caser
The doctor will now see you… just not in person.
Caser Expat Insurance is pleased to be rolling out a simple way to connect to medical professionals without wait times or trips to see a specialist – you can do it all from your smartphone with MiDoctorCaser!
There are numerous advantages:
Your appointment can be conducted over the phone, via video call or even in a chat function – with no limitations to how long you talk or how many times.

A large number of specialties are included in this service: general medicine, allergology, cardiology, endocrinology, odontology, ophthalmology, otorhinolaryngology, pediatrics, pre-natal care, traumatology and urology.

Upload and view your clinical history, allowing your practitioner to get a better idea of your overall health, as well as make recommendations for remote monitoring.

Receive prescriptions or referrals for medical tests.

Chat available 24 hours a day, seven days a week, 365 days of the year.
What else is included?
Caser Expat insurance also allows you to converse with a doctor in English in the following specialties: general medicine, allergology, cardiology, endocrinology, odontology, ophthalmology, otorhinolaryngology, pediatrics, pre-natal care, traumatology and urology.
How can I set up a telehealth appointment?
In the case of MiDoctorCaser, you can book an appointment easily by using the in-app scheduler. If you need immediate answers, you can use the chat function, which operates 365 days a year. The app makes it easy to schedule, or even cancel or reschedule, your online doctor consultation and upload or view any pertinent medical information. If you don't want to use the app, simply log onto the customer area of your Caser account via browser and book.
How much does the telehealth service cost?
All Caser policyholders can us this service as often as they'd like with no additional costs – even if the plan has copays. Note that psychology and the birth preparation program each carry an additional cost per appointment.

How are telehealth consultations conducted?
In most cases, you will speak directly to a clinician in via live video (also called synchronous) or over the phone; in the case of a video call, simply open your browser or app and click on "VIDEOCONSULTA" followed by "CITAS PROGRAMADAS." Click on the camera icon next to the specialist, after which you will be taken to a virtual waiting room. When your doctor becomes available, he or she will connect.
If any documentation is needed, you can add an image or a PDF to your patient file; this is also where you can view any prescriptions for medication or additional tests.
When should I not use an online doctor consultation?
If you are experiencing a physical or mental health emergency, seek help immediately.
While telehealth and telemedicine have had a high adoption rate, it is not entirely fool proof, nor always equitable in the sense that not all people have internet access or broadband that would support video calls. Further, some experts point to telehealth could lead to gaps in healthcare due to treatment not being coordinated with your regular doctor, inappropriate or incorrect diagnoses or prescriptions due to unknown or undisclosed medical history, or even unnecessary care.
Telehealth cannot fully replace the full physical that an in-person, professional appointment can provide, nor will you be able to give samples for analyses. You should consider whether or not this option is right for you and your health.
If you are searching for health insurance in Spain, Caser Expat Insurance has the right policy for you!