It is no wonder that after the last few years of instability around the world, many people in the UK are thinking about their futures in a different way and trying to find some sunshine among the rainclouds. And to put it simply, moving to Spain is a viable option, not just because of the sunnier climate, but also in terms of the possibility to invest in competitively priced property and benefit from the lower cost of living that this region of Europe has to offer.
You may think that owning your own place in the sun is a pipe dream and that it is almost impossible to buy a house in Spain - unless you live there already - but the good news is that if you're wondering how to buy a house in Spain from the UK, you need to know that it is possible and it is not as hard as you may think to do it…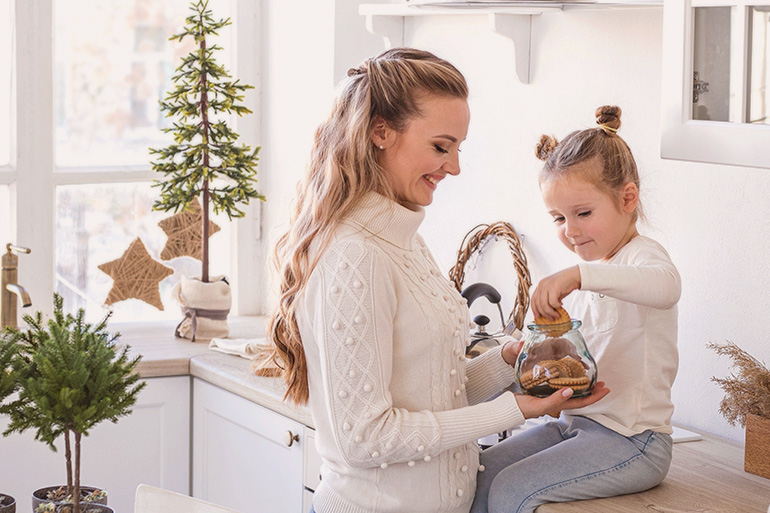 So, here are some pointers on how to buy a house in Spain from the UK:
There are no restrictions to foreigners buying property or land in Spain for residential or commercial reasons and you can buy a house as a resident or non-resident, which means you can purchase a house in Spain whether you are currently living there or not. However, there are some things you need to know in advance to ensure that your purchase goes smoothly, and that you fulfil all the legal and financial obligations to make your dream of becoming a Spanish homeowner a reality.
Rules & Regulations
As a UK citizen and non-EU foreigner, you need to complete some essential bureaucratic processes in order to be able to legally buy a house in Spain.
One of the most important things to do is to obtain your own unique NIE (Número de Identificación del Extranjero – or Foreigners Identity Number).

This unique identity number is an essential requirement for foreigners (who are either residents or non-residents of Spain) to be able to do things legally and properly in this country. You will not be able to carry out any legal transactions in Spain without a NIE, as this number must be included on all official documentation or contracts that you sign. Therefore, you must have this official number before you make any offers on your dream house, as without it, no contracts, deeds or any other legal binding agreements can be made.

You may have also heard of the TIE (Tarjeta de Identificación de Extranjero - Foreigner Identity card) – which is the next step you take once you have your NIE, if you wish to live and work here in Spain. For more details of the NIE and TIE see these previous Typical Non-Spanish blog posts. How to Get a NIE in Spain, TIE vs. NIE in Spain: what's the difference?.

It is also highly recommended that you obtain a Spanish bank account, as this will make the process of buying a house much smoother, quicker and potentially cheaper. You will need a NIE in order to open a Spanish bank account, and although it is not a compulsory part of the purchasing process, I would say it is worth doing, as once you buy a house in Spain, it is much easier and more cost effective to pay for utilities and services in the local currency. As with the NIE, you will have a unique IBAN number for your account, which is used to make transactions (both deposits and withdrawals) within Spain. For more details check out this useful article written by Wise about opening a Spanish Bank account from the UK.

You will also need to appoint the services of local legal representatives, including a notary and gestor/gestoría. These are the people who will complete the official paperwork between you and the seller.
A notary (notario in Spanish) is the lawyer who is responsible for drawing up the "escritura" or contract/deeds of the property and witnessing the final "signing" for the property when you buy a house in Spain. To read more in-depth information about notary services and advice when buying a house or property visit the national notarial website. This website can be read in Spanish and English.


A gestor or gestoría is a type of professional agent – often seen as a mix of advisor and accountant/bookkeeper who specialises in dealing with Spanish administrative bureaucracy on behalf of clients. They provide the services to assist in completing the paperwork related to mortgages, tax payments, residency applications, etc. You can find an online database of registered

gestores

, which is kept up to date by the

Consejo General de Colegiados de Gestores Administrativos

. However, this website is only available in Spanish, so if your Spanish speaking skills are limited it may be better to search online for English speaking

gestores

in Spain. In addition, it is important to note that these advisors are not qualified lawyers so if you are seeking more specific legal advice you can find a useful list of English speaking lawyers on the gov.uk website.


Financial Fees
There are a range of fees when buying or selling property in Spain, and taxes vary depending on region or municipality, as these are managed by the specific autonomous communities. In general, the buyer can expect to pay approximately 15% of the value of the property in fees and taxes and these fees are the same whether you buy while residing here or you buy a house in Spain from the UK:

Property fees
Property transfer tax (or ITP)– between 4-11%

This is paid when buying a resale or second-hand home and the amount is not fixed nationally but based on the value of the sale and the region it is located. Some regions have a fixed charge of 10%, some regions have a varying charge, based on the value of the property.

In contrast, new build houses incur an IVA or VAT fee of 10% and a payment of IAJD (Impuesto actos jurídicos documentados) of between 0.5 to 1.5%

Property valuation costs – approximately 800€

You are obliged to do this appraisal if you need a mortgage, but if you are buying the house with your own funds you don't legally have to perform a property valuation appraisal. However, it is recommended in order to officially ascertain the value before signing on the dotted line.

Property registry costs – approximately 400-700€

Once you have bought the house, you need to officially register it under your name with the Spanish Land Registry.
People fees
Power of attorney fees - You will need to appoint a property lawyer or other trusted person and grant them power of attorney to sign official documents on your behalf, if you will not be able to be present in Spain to sign the deeds.

Notary fees – approximately 650-1000€

Gestor fees – approximately 300-500€

Estate agent (inmobilarias) fees – usually it is the seller who pays the estate agents fees as a commission for completing the sale, (usually around 5%). However, it is prudent to check if there are any potential buyer fees when speaking to Estate agents about their services.
Seller fees
There are other fees that are usually the obligation of the seller, but it is useful to be aware of the names of these so that you don't unwittingly agree to pay for something that is the sellers liability:
Capital Gains Tax.
Income tax provision/retention for non-resident.
Plusvalía – a tax related to the land value the property is built on.
Energy certificate.
The house hunting process
Do your research into the Spanish property market to see what you will get for your money in different provinces, cities, towns or villages. The prices in Spain vary widely, and you will get more bang for your buck if you spend the time looking into the size of house you want in relation to the location and the overall services it offers. Useful starting points to get more of an idea of the market Spanish Property Insight and Statista. Once you´ve narrowed down your hotspots you also get a good insight into prices and availability doing your own property searches online using national agents such as Idealista or Fotocasa.

Enlist the help of an estate agent. There is obviously an abundance of estate agents (inmobiliarias) that specialise in either specific areas or property types, and it is useful to shop around and have a look at some of the different options.

Enlist a gestor to help you complete the initial procedures, such as obtaining your NIE and a bank account (as detailed above) so that these steps are done in advance of to make any offers on a property. You don't want to miss out on your dream home because there is a delay in getting your NIE registration completed etc.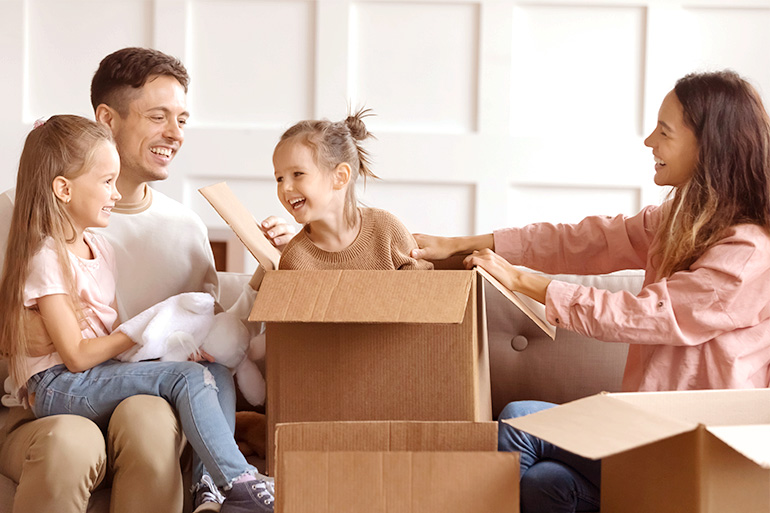 The buying process
When you finally find the house that you wish to buy, as with the UK housing market, there are a number of steps that you need to complete which differ to the process and procedures of buying a house in the UK:
Make an official offer - In Spain, when you make a preliminary offer (called a fianza o reserva) you are essentially showing that you are a serious buyer, by agreeing to pay a "deposit" in return for protection from being gazumped or outbid by another potential buyer. Once the seller has agreed to this offer it is a binding agreement of sorts – as there are financial implications on both sides if one of you decides to pull out of the deal.

o If you, the buyer, change your mind and retract your offer, you lose the money given as a deposit to the seller
o If the seller changes their mind and retracts the acceptance of the offer, they have to pay double the amount to the offeree/potential buyer.

Complete property and finance checks - as mentioned above it is prudent to complete a property valuation (like a survey in the UK) to check that the listed value of the property is correct, and there are no hidden structural problems or skeletons in the closet. The gestor you appoint should be able to put you in touch with the relevant services you need in order to complete such procedures.

Payment confirmation – once the preliminary offer and valuations have been accepted it is time to move onto confirming the payment part of the process, either through a mortgage, or to payment in full using your own funds/savings.

To qualify for a mortgage, you will need to have accessible funds or savings that will cover at least 20% of the final purchase price, plus the additional expenses I mentioned above, such as fees and taxes. This is because Spanish banks allow you to apply for a mortgage of up to 80% of the property price. The repayment terms usually range between 5 to 30 years, depending on the lender's terms and conditions. You will need to prove your positive financial status in the same way as you would in the UK but remember that you are likely to need your bank statements and proof of income legally translated into Spanish if you are using English documentation.

This is why I mentioned it is useful to obtain a Spanish bank account in advance of this starting the process so that you can transfer funds from your English bank accounts to a Spanish bank account to make some of this process easier. Remember that often banks charge a high commission rate for exchanging currencies between foreign accounts, so also look into this area and potentially using an international currency transfer service, such as Wise, to reduce the exchange fees you will pay.

Signing the deeds – the next and almost final stage of the process is to finally sign the deeds (escritura) to officially confirm the exchange of ownership. This must be done in the presence of a Spanish notary at the expense of the buyer. You will either need to attend yourself, to sign in person, or this can be done on your behalf by an appointed property lawyer or a trusted person to whom you have given Power of attorney (poder notarial).

Update the Spanish Land registry records (Registro Catastral) - this is the final stage of the property purchasing process and needs to be done on completion of the sale. If you have gone through an estate agent, they will often do the paperwork for you, or you could also ask the gestor for their help. This registration involves a fee payment, and on payment you will receive a Catastral reference number which you will need later for tax purposes.

Confirm the long-term tax obligations and requirements - Your gestor will be able to give you advice and information regarding future annual tax requirements that you will be liable for as a legal owner of property in Spain which may differ depending on whether you intend to be a full time resident or to only use the property on a temporary basis as a holiday home.

These considerations include a range of taxes including Income tax, Capital gains tax, real estate tax and a non-resident tax. You therefore need to ensure that you to speak about your plans so that a gestor or power of attorney can represent or assist in future obligations or other documentation that may be required, such as residency applications, tax payments and the like. Remember, buying a house in Spain from the UK means that you need to be aware of the annual requirements in the Spanish system.
After wading through all this info, you may be worried that, if buying a house or apartment in your home country is stressful, then considering buying one abroad implies an even greater amount of pressure. But to be honest, the fundamentals are more or less the same, and the benefits you reap at the end of the process can offer even higher rewards. The thing to remember is that it's not something new, many people of all ages have done it, and will do it, and there are people who are specialists that can help hold your hand through the process.