Spain has long been a haven for expats in search of a new way of life, and this doesn't seem likely to shift any time soon - in fact, according to government figures, the number of foreign residents in Spain exceeded 5.8 million for the first time ever in 2021. These statistics account for residents who live permanently in the country, but not necessarily those who spend less than 180 days a year here. Lots of nationalities come here regularly for shorter stints, whether or work or to take advantage of holiday homes and, therefore, do not qualify for residency. According to the Geneva Agreement, residents who stay in the country for less than 6 months can drive with an international licence or a national licence from their country of origin, but what happens if they want to buy a car? In Spain alone, according to the General Directorate of Traffic, there are just shy of 25 million cars on the road. It makes sense, considering the road network is considered one of the best worldwide, so all the more natural for a part-time resident to want to take advantage of them. The million-dollar question is; however, are there extra hurdles they need to overcome or perhaps more red tape? Let's delve further into how to buy a car in Spain as a non-resident in this article.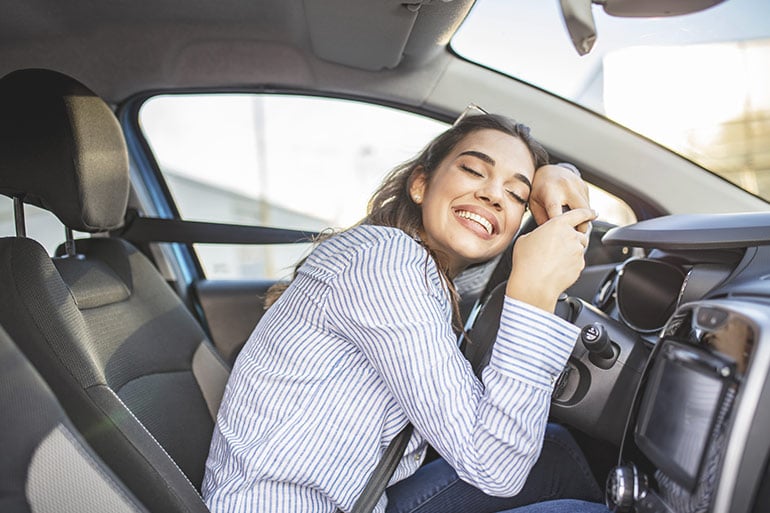 Who is eligible to buy a car in Spain?
Spanish law allows foreign citizens from EU and other countries to own a car in Spain. Good news - you don't necessarily need to be a resident in Spain to buy a car a Spain, whether new or second hand, but you will be required to provide proof of address, even if this address is for less than 6 months of the year (bear in mind that the 6 months do not need to spent in Spain consecutively). With regard to registering a Spanish car in your name, the BOE officially states that foreigners who do not hold a residency card must present an identity document from their country of origin, if they are citizens of member states of the Agreement on the European Economic Area (EEA), or a passport or certificate of nationality if they are citizens of third-party countries. It also stipulates that they must provide proof of address in Spain by any of the following documents:
Proof of address (padrón): this can be justified with a series of documents, including the empadronamiento (certificate of residency) in the municipality where you will be living for 6 months of the year, house deeds or a lease contract.
When the applicant is a legal entity, they must present a Tax Identification Number, as well as the national identity document, passport or residency card of the person representing them and a power of attorney document.
Buying a new car
There are plenty of benefits to buying a new car, especially with state-of-the-art technology and newer eco-friendly and electric models becoming more and more popular, but it's especially important to bear in mind that the requirements, process and necessary paperwork may differ, and may well not be within the reach of non-residents. If you are considering going down this route through a car dealership with a financing option, don't forget that you will need to provide various payslips to prove source of income and financial stability in the country. In addition to these advantages, sourcing a new vehicle through a dealership comes with its own pros. They will handle the car registration process, cutting out what for plenty of people (particularly non-residents) may seem like a bit of a bureaucratic pain. They are also legally obligated to provide you with a warranty, so you will be covered in the event of manufacturing defects or damage caused during normal use that cannot be considered general wear and tear. Peace of mind and a brand-new set of wheels. Oh, and a major plus of going down this route if you are a non-resident is that you will be exempt from paying the mandatory IVTM (road tax). For all the ins and outs on this tax, check out this article by El Economista. Don't forget that the dealer must supply the following documents:
The Log Book (Permiso de Circulación) - This document verifies the ownership of the vehicle and includes all relevant basic information regarding the vehicle, including the number plate, make, model, and date of issuance. This document must be carried in the car and will be required when it comes to taking out the obligatory insurance. More on this point can be found below.
Technical Sheet (Ficha Técnica) - This is the document that accredits that the vehicle is fit to be driven on the roads in Spain.
A written guarantee (that is usually valid for one year) of the vehicle
An invoice for the car purchase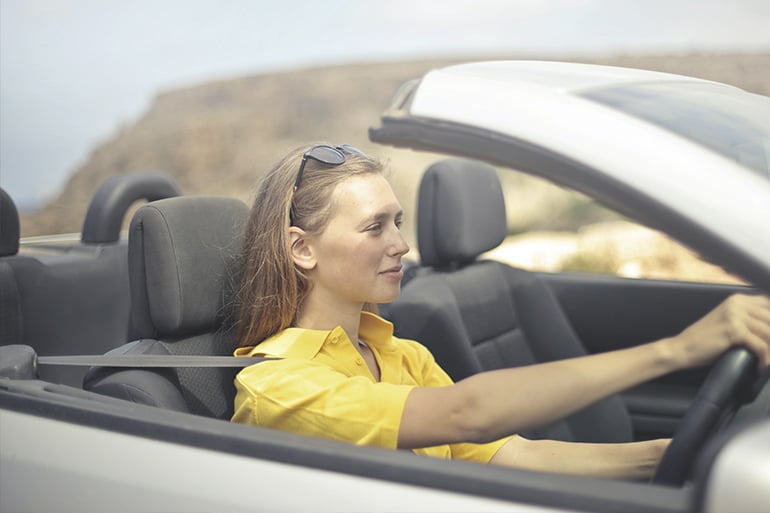 Buying a second-hand car
Just like buying a brand-new car, there are various benefits of going down the used car route, namely the environmental factor and, of course, the lower price point, both in terms of the actual purchase price, and a lower insurance premium. In fact, If you want to get all the ins and outs of this process, look no further than here.
Taking out obligatory insurance
When registering a vehicle in any European Union (EU) country, by law you must make sure it is insured to cover the civil liability of the owner or driver, even if it remains parked in your garage, believe it or not - this is known as "third-party insurance". In fact, the fine for not holding this mandatory insurance can range from €600 to around €3,000. Check out the options available at Caser by clicking here.
Buying a car is a huge step to take, no matter where you are, and it involves tons of paperwork and a rigorous process, like most bureaucratic procedures in Spain. It gets even trickier to navigate if you spend less than 6 months of the year living here. The key, as we have seen, is to ensure you can provide proof of address by one of the documents listed above, but don't forget to consult the DGT (General Directorate for Traffic) for any updates on the requirements or process of how to buy a car in Spain as a non-resident. Enjoy your new wheels!
If you are searching for car insurance in Spain, Caser Expat Insurance has the right policy for you!