In the wake of the COVID pandemic, there is renewed interest in both retiring abroad and working abroad as a digital nomad, in addition to simply purchasing a second property for personal or professional reasons.
Can you buy a house in Spain as an American? Absolutely, and the process is not too different from a Spanish citizen or resident who wishes to buy property. This guide on how to buy house in Spain from USA will orient you, and we suggest you check local suggestions for price, realtors, and any pitfalls to buying in your desired area.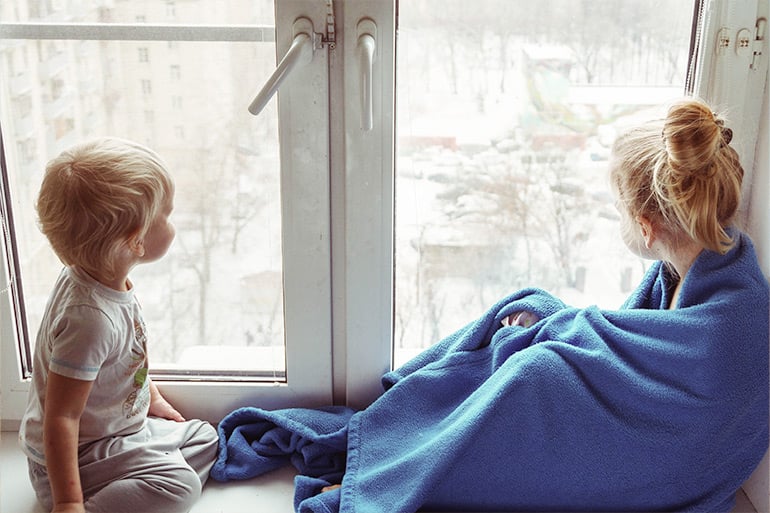 Regulations
To buy house in Spain from USA, there are few regulations for non-residents or those who do not possess Spanish citizenship. The only extra step you have to take is registering for a tax registration number, called a NIE, or número de identificación del extranjero. The NIE is a seven-digit number with a letter flanking both numbers (for example, Y1234567-Z). You can apply for a NIE at your nearest Spanish consulate or even in Spain.
The devil is in the details here: as each of Spain's 17 regions has its own government, both taxes and regulations can vary greatly.
Process
In general, buying a home in Spain would be similar to buying in another country – in my experience, the differences lie in engaging in the mortgage comes after you've found your desired property, and you usually pay the down payment directly to the seller rather than an agent.
Consider where you want to live and your budget for the process, as well as whether you will need a mortgage or you will be purchasing in cash.

Before you begin, it's wise to travel to different areas to be sure you're purchasing where you want to live, and that properties are within your budget and to your liking. Like any developed country, property values are highest in dense population areas and large cities. MySpanishResidency lists that the 2020 average price per square meter was 4009€ in Barcelona versus 1221€ in Badajoz.

Interview estate agents, if you consider this important, and consider making this person your representative if you will not be in Spain at the time of the purchase of the house.

English-speaking agents can be found, as well as popular American firms like Re/Max or Coldwell Bankwell. Some smaller cities also have mom and pop real estate offices, or national Spanish agencies like Red Piso.

Apply for a NIE.

Our guide on how to obtain the NIE in Spain will teach you everything you need to know about this process.

Submit a preliminary offer (fianza o reserva) on the property you wish to buy.

This buyer's agreement signals that your offer is serious and acts as a down payment of sorts, in addition to protecting the interested purchaser from being outbid. If you decide not to buy the property, you will lose this money. If the buyer does not accept your offer, he or she must pay double the amount paid as a reserve.

Have home and finance checks performed.

Note that sellers are not responsible for any property damages and thus making claims is extremely difficult. This will also protect you from engaging a seller that is close to bankruptcy or who has not been honest with the home's value – this, in turn, can cause you to pay back taxes in the event that the home's value is far higher than the selling price.

Apply for the mortgage or send money to purchase cash-in-hand.

Spanish banks will accept up to 70 or 80% of the total property price, and mortgages are usually engaged for five to 30 years, depending on the buyer's age at the time of purchase. You must be able to put up 20% of the property's price, plus the additional cost of taxes, fees and other expenses to qualify for a mortgage.

Shop around for a bank in Spain if you will be taking out a mortgage. Some banks offer low or no annual fees, others can help you insure your house. You will need to prove financial solvency, typically in the way of bank statement or paycheck stubs; note that a translation and legalization of these documents may be required.

Remember that you'll have to move your dollars into euros. That said, with a NIE, you can open an account at most Spanish banks; in fact, this is a wise idea if you plan to contribute monthly mortgage payments.

Sign the deed in front of a notary.

Congratulations! Your offer has been accepted and your mortgage approved, so you now sign the deed (escritura or nota simple). This is always done in front of a public notary at the cost of the buyer, and it's a tedious process in which all (no, really, ALL) the dimensions of the house are read. Both parties sign, and the home is now yours. If you are not in Spain, a property lawyer can perform this on your behalf.

Update the property in the Registro Catastral.

The Registro Catastral is like a Spanish land registry. Oftentimes, your appointed estate agent will complete this paperwork for you and give you your número de referencia catastral for tax purposes.

As a reminder, if you do not plan to reside in Spain full-time, you must appoint a tax representative.

When we bought our home in 2014, the entire process from first seeing the home to purchase and signing the deed was around four weeks – it's a fast process that sometimes doesn't leave you time to think!
Taxes and expenses
Buyers tend to eat most of the cost of buying a home. Once you've settled on where you want to live, check local laws regarding taxes, as they can vary by autonomous community. As a rule of thumb:
Property transfer tax: 6-10%; note that new build tax is slightly higher, and land plots or commercials properties are closer to 21%.
Notary costs, plus title deed tax and registration fees: 1-2.5%.
Legal fees: 1-2%.
If you're buying from a broker rather than directly from the owner, factor in another 2%.
There are also annual taxes to consider, including Income Tax / Capital gains taxes, which are paid for both residents and non-residents, the real estate tax (IBI, or impuesto sobre bienes inmuebles) and a non-resident property tax if you will not be residing in the property. Again, these rates vary by region.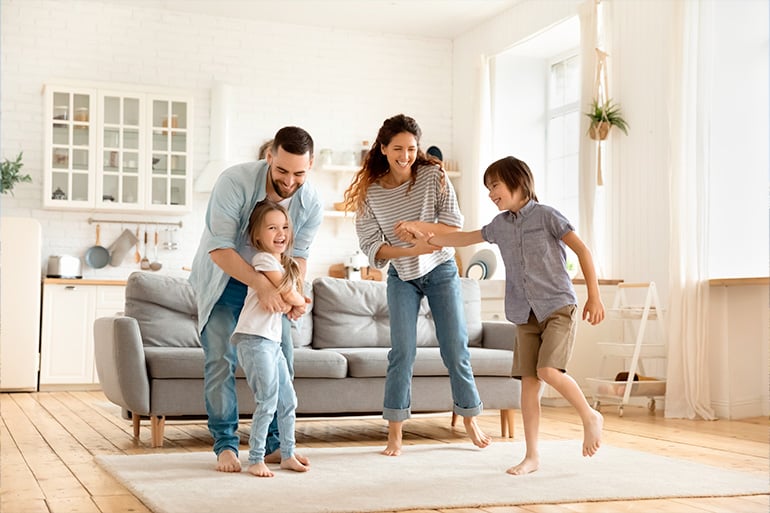 A note on the Golden Visa
Remember that Americans are considered third party citizens in Europe. This means that, as non-Europeans, we have restrictions on exactly how long we can stay in Spain via the Schengen agreement: no more than 90 days in every 180-day period.
One way around this is to invest at least 500,000€ in a portfolio of properties. This scheme is called the Golden Visa, and it's meant to attract non-Europeans to buy property, among other things, in exchange for a residence permit. Apart from the investment amount, you must also provide proof of means and health insurance, plus a clean background check. You can learn more about this type of visas on the Spanish Ministry of Foreign Affairs's website or reading our article: Residence permit to buy a property in Spain.
What about squatters?
Squatters, known as Okupas, have been a buzzword in Spanish media and in expatriate groups lately – and it's an important consideration if you wish you buy property from the US but not live in the house full-time. Born as a form of protest for the right to affordable housing, some media outlets report a 40% increase in squatters since 2018.
If a squatter enters a home that you are presently living in, they will be evicted by police within 48 hours. It's much more complicated if it's a second home or property you manage from abroad – if the squatters change the locks, you can only evict them via a lengthy court process (and during this time, you must still pay the mortgage, fees and taxes and any maintenance costs).
The takeaway
I have been a homeowner in Spain since 2014, but I bought my home as a permanent resident with Spanish paystubs. Given the rising cost of rents in Spain, we made a wise investment and have a beautiful home to enjoy in the historic neighborhood of Triana, nestled near the Seville city center.
In the early 2000s, the housing market in Spain boomed; the fallout of the 2008 property crisis meant that home values tumbled – some estimate by about 40% - and mortgage conditions suffered. The housing market has been getting more and more favorable, and a property in Spain will likely be far less than you'd pay for in the US.