Summer is coming and that means vacations. At this time, Spain has always been one of the most visited places, and surely there are many of you who have ever considered buying a house. Whether this is your case, or if you just do not live in Spain and you are considering investing in our country, or you have made the decision to move, this article is for you.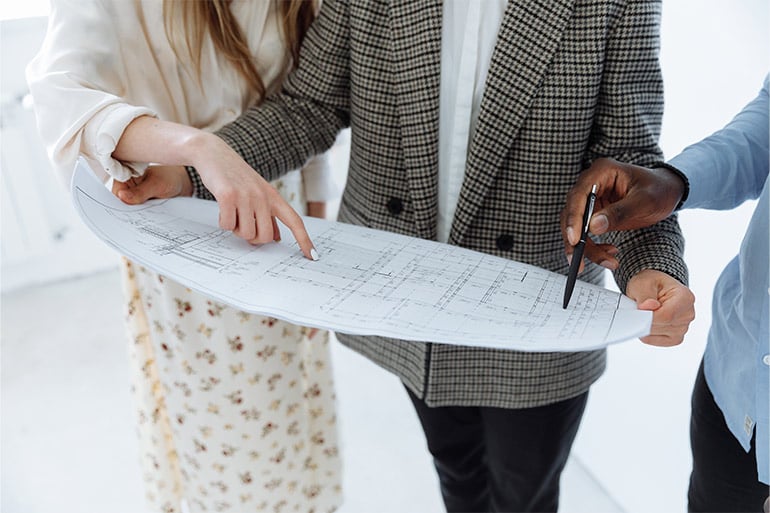 Spain residence permit to buy a house
We will start by answering directly to the question that generates the most doubts:

Do you need a Spain residence permit to buy a house? Definitely not. But there are some things that you should know that are also important beyond the Spain residence permit.

We encourage foreigners to invest in our country and there are many expatriates who have already done so, but just as it is not mandatory to have a residence permit, owning a property does not entitle them to have it, but it does give them access to a "golden visa" if the investment is more than 500,000 euros.

The only thing you must have in order to invest is the Foreigners Identity Number (NIE). This will be the only way to identify you as a buyer. To obtain it, you will have to go in person to a Spanish police station and you will need to present the completed application form, your passport and a copy of it or identity card or travel document or valid registration card. Here is a link with all the information.
Everything we recommend you to do before buying a house
The information regarding the Spain residence permit is very important, but there are factors that have nothing to do with bureaucracy that are also very important when making a good investment.
Do not make any payment if you have not visited the house in person. There are scams where the photographs on internet portals are false, and the house does not exist.

Go, or send a mediator or trusted person, to the Land Registry to verify that the documentation of the property is true.

If the home has not yet started construction, make sure that all permits are in place.

Spend time in the neighborhood to get to know the neighbors and find out what day-to-day life will be like in your new home.

Do not be in a hurry. Invest the necessary time to find the home that best suits your personality, needs and way of life.
Finally, we want you to know something that affects even buyers in our country. If the buying and selling process is carried out through a real estate agency, the cost of the service must be paid by the owner of the property, since it is he who has decided to hire it.

We leave you a link to a well-known purchase and rental website where you will find more details.
How is the process?
Once you have agreed on the purchase price, you will arrange the mortgage with your bank. It is important to keep in mind that not all banks will finance 100% of the cost of the house, normally they will grant you 80%. So, you will have to pay a down payment of 20% of the total price.

You will then sign the purchase contract with the owner in front of a notary. And you will have to pay taxes and a deposit of 10% of the purchase price.
Costs of being an owner
As we said in the previous paragraph, once you own your home, you will bear the legal expenses and taxes such as property tax and VAT. But these expenses go beyond the moment of purchase; the IBI (Real Estate Property Tax) is paid annually whether you live in the house or rent it.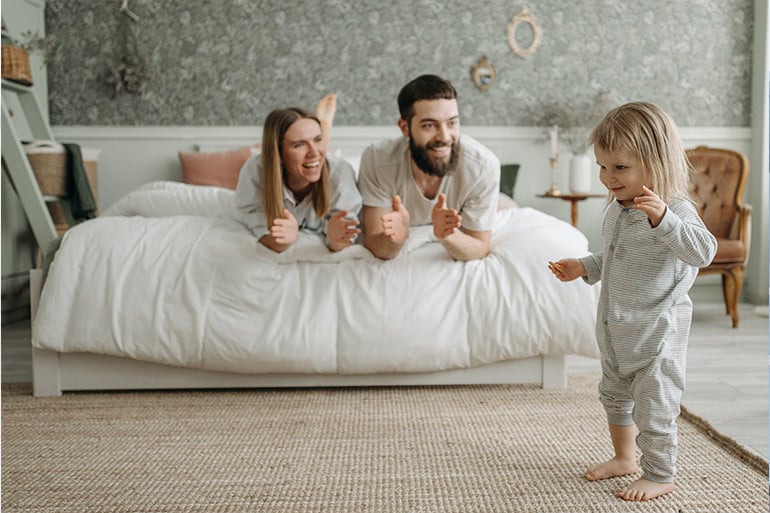 Home Insurance in Spain
Apart from all the above-mentioned expenses, it is also mandatory to take out a home insurance policy for the duration of the mortgage. We offer you one that includes everything your home would need in case of any situation or adversity. This way, you will live with total peace of mind and you will not have to worry about anything even when you are outside Spain.

This is what our most basic coverage includes:
Fire, explosión and lightning

Severe weather conditions

Flooding

Water damage

Burglary and theft

Bricocaser – Handyman

Computer assistance

Malicious acts

Smoke or soot damage

Sound waves

Electrical damage

Accidental spillage or leakage caused by firefighting equipment

Improper use of stolen credit/debit cards

Breaks

Cosmetic reconstruction

Food spoilage

Temporary transfers and holidays

Costs associated with accidents

If the property is rendered uninhabitable

Civil Liability

In addition, you will be able to hire the following services separately:
All risk property damage

Vehicles or vessels in the garage

Personal injury caused by an accident

Breaking of household appliances

Civil liability for dogs classed as dangerous breeds
All the information you may need to protect your home and your loved ones can be found here.
Do you want to calculate your home insurance quote?
Through our rate calculator and entering data about the use you will make of your new home or the coverage you want to contract, we will be able to offer you in just a minute your personalized quote. Log in, even if it´s just for information. No obligation.

We are aware that our country receives thousands of tourists every year, and when you have a favourite vacation destination, there comes a time when you consider investing in it. For this reason, and son that you can make decision from your country of residence, we have provided you with this information. We hope you have found it useful and that you continue to enjoy the wonders of Spain as a resident, as a tourist or as a real estate investor.