It always surprises me when I see Cadiz, Spain left out of popular tourism guides and "best of Spain" lists. Though it might not be as well known as bustling, beachside Barcelona, Cadiz rivals this popular expat destination in a lot of ways. If you're thinking about moving to Spain and Cadiz is on your short list, let me tell you everything you need to know about moving to Cadiz and why this city should be your top choice. I personally spend a lot of time in Cadiz, as my Spanish suegro (father-in-law) is from the region, and I have come to love the city and its surroundings.
It's one of the oldest cities in Europe
Cadiz is the oldest inhabited city in Europe, founded as "Gadir" by Phoenicians in 1,100 BC. That's why people from Cadiz are called gaditanos. Across time, Cadiz has been inhabited by different peoples from Visigoths to Romans to Muslims. It was - and still is - an attractive place to settle due to its ports and location on the Atlantic. Christopher Columbus even set sail from Cadiz on one of his voyages.
Downtown housing is scarce but the cost of living is low
The city of Cadiz is an island, connected to other points of land by bridges and a small strip of beaches. If you're going to live in downtown, historic Cadiz, be prepared to have a hard time finding affordable housing as space is limited. There is nowhere else to build in the main city, so the population has expanded outwards to the towns nearby. Luckily, the overall cost of living in Cadiz remains extremely affordable with one caveat: unemployment is high, so make sure you go with a plan for work, or with savings.
It has beautiful and historical points of interest
Cadiz Cathedral
You've probably seen its shimmering golden dome in photos of Cadiz. As you get lost among the alleyways of Cadiz's old town, you'll no doubt stumble onto the plaza of the cathedral. It's worth taking a look inside and going up the Levante Tower for a panoramic view of the city.
San Sebastian Castle
This castle is the perfect structure to defend the city and counter-attacks. Nestled on a small island in the ocean, a long, zigzagged pier connects the castle to the mainland. Risk the pleasant ocean spray on your walk out.
Genoves Park and Alameda Gardens
Genoves Park is the city's largest public garden, with shaped hedges, a small cave and waterfall, and small monuments/fountains. Continue your walk along the outer edge of Cadiz and you'll find yourself in the stunning Alameda Gardens, with their flowering, vine-covered trellises and tiny fountains.
Puerta de Tierra Gate
Separating the old and new parts of the city is the 18th century Puerta de Tierra gate. It was once a military gate that defended the southeastern land entry to Cadiz's old town. You can climb the tower and walls, and enjoy the puppetry and lithographic museums inside.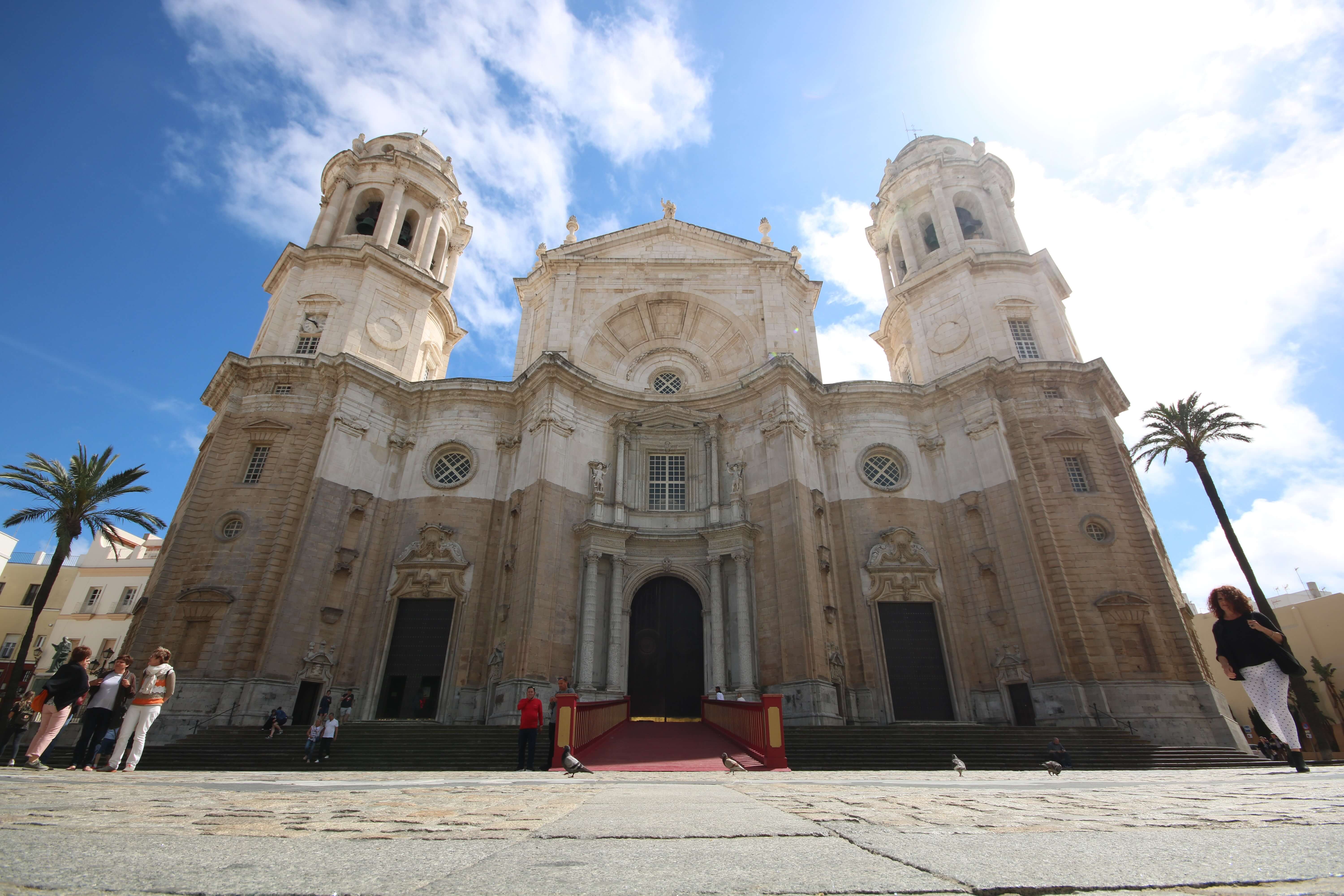 Enjoy great weather and world-class beaches
Cadiz has a wonderful climate, with around 300 days of sunshine per year. Its summers tend to be hot, but breezy (90F/32C) and winters are mild but humid (65F/18C). Cadiz features 250 kilometers of coastline. From early spring to late fall, you'll be able to take advantage of its wide array of beaches, many of them getting the Blue Flag distinction:
Playa de la Victoria: An urban beach bordering the entire length of downtown Cadiz (2.8km). It's fantastic for a stroll, then you can hop across the street to any number of cafés, bars, and restaurants.
La Caleta: Featured in a James Bond movie, the is Cadiz's most picturesque little beach, with a castle just in front and rowboats floating in the waves.
Trafalgar Beach: Probably my favorite beach in Spain, a historic naval battle took place in these waters in 1805. Climb up to the regal white lighthouse, walk along the golden sands, and take a dip in the crystalline waters.
Caños de Meca: Another popular beach destination, this string of beaches is categorized by sandy dunes, red cliffs, and clusters of pine trees.
Los Lances and Valdevaqueros Beaches: If you're into wind surfing or kite surfing, head over to nearby Tarifa for awesome waves. And you'll even see the African continent in the distance.
Cadiz has some of the best food in Spain
Bordering the Atlantic has its perks, and fresh, quality seafood is one of them. Enjoy in delicacies like mussels, clams, crabs, snails, deep-fried fish…Other dishes include guiso de rabo de toro (oxtail stew), perdiz estofado (stuffed partridge), fish stew, cheese from the sierra of Cadiz, figs, etc.
To sample the local flavorings, check out the Mercado Central, a small, enclosed but open-air building (no roof). You'll discover local vendors and products, especially local meats and cheeses. Or grab a beer and tapas at a beachside chiringuito.
A great day trip idea is to travel to nearby Jerez de la Frontera for its sherry wines and numerous wine tastings and bodega tours. This type of wine can only be made in the Jerez area due to the soil.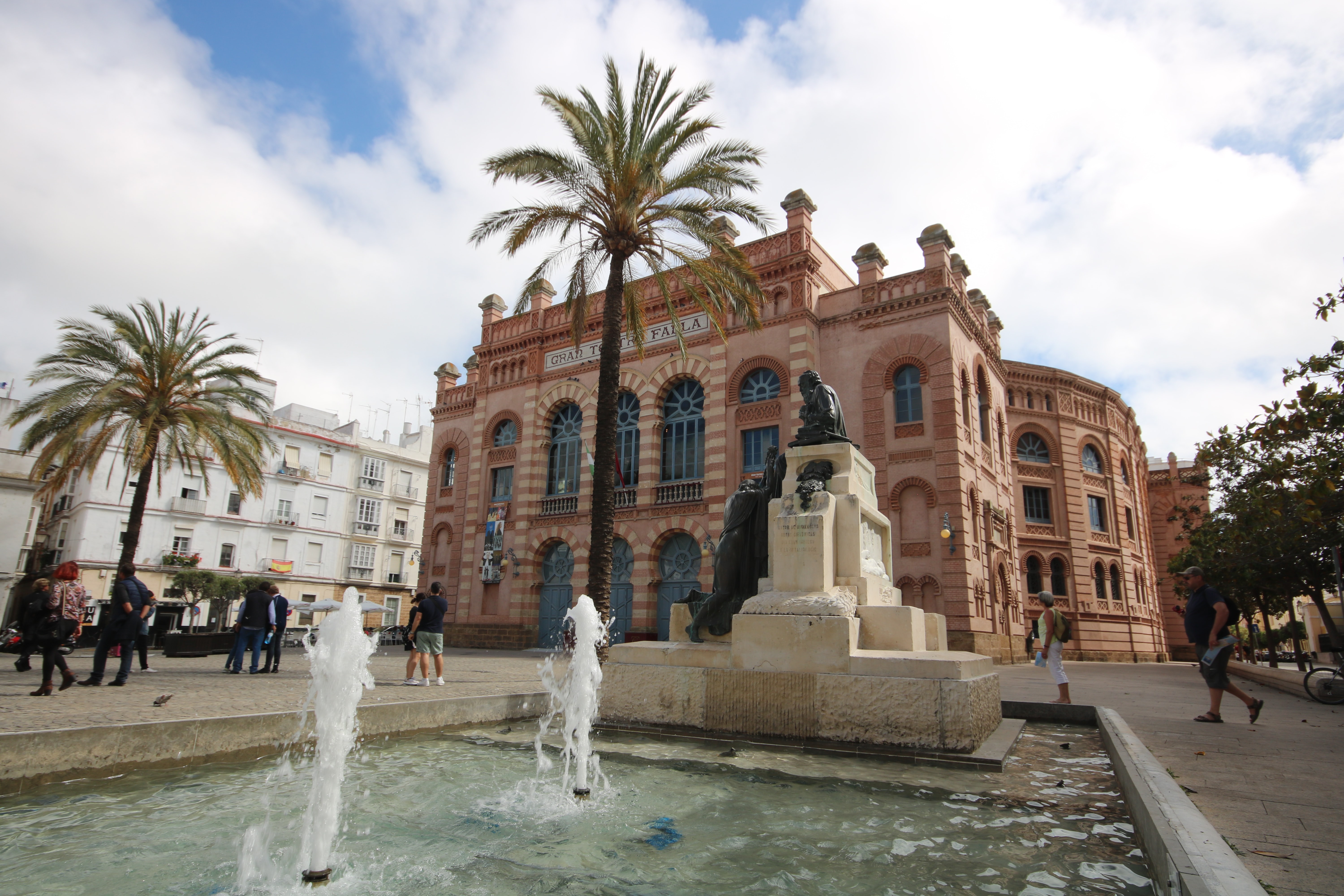 Carnaval is a big deal in Cadiz
The best known carnival in Spain takes place in Cadiz every February. It is marked by two weeks of huge street parties, parades, silly costumes, and satirical or humorous song recitals. It is quite normal to hear groups of revelers break out into song, with bars packed to the brim and costumed masses mulling around the streets. There are two major parades for Carnaval: El Gran Cabalgata and La Cabalgata del Humor. Then, there is an official song content at the Gran Teatro Falla that is broadcast on TV. It is a truly a unique fiesta that can only be experienced in Cadiz.
Andalucia is the biggest region in Spain with tons of attractions
Sanlucar de Barrameda: A coastal town with summer horse racing on the beach, plus its sherry wineries.
Pueblos Blancos: The white villages in the Cadiz mountains are characterized by white facades, stunning nature, and quaint village atmospheres. Setenil de las Bodegas may be the most unique, constructed under and around cliffs.
Caminito del Rey: In Malaga, you'll find this impressive cliffside hiking trail, newly restored, but once among the most dangerous trails in the world.
Seville: One of the most enchanting cities in Spain, with typical Spanish architecture and traditions, a medieval palace, humongous Gothic cathedral, winding Jewish quarter, and lazy river walk.
Ronda

: Ronda is a small city, built high up on the rocky cliffs, overlooking the hills below. It's got three main bridges, the most impressive being the Puente Nuevo that spans a small canyon.

Granada: Sierra Nevada mountain range, check. Alhambra palace, check. 20km from the beach, check. Granada has it all!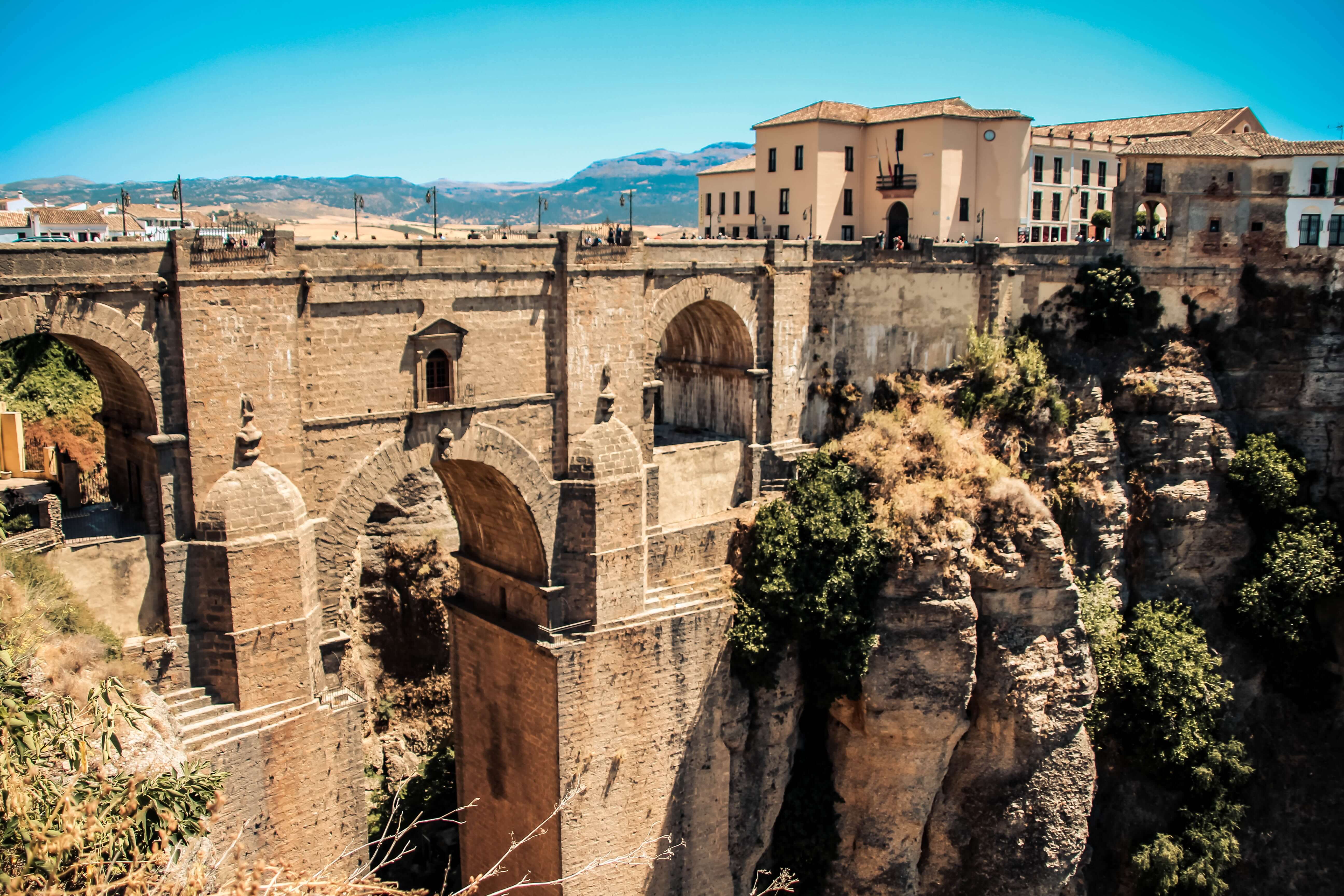 So there you have it. You can see that moving to Cadiz seems like a dream...and it is! If you're ready to take the leap, make sure you have your residency in order. And if you're still deciding between cities in Spain, discover our cost of living guide below: