Moving to another country means big changes. It involves choosing schools, going through legal procedures and - most importantly - the search for a house or flat. Here are some tips to help you through this (sometimes rather tedious and red-tape-heavy) process. Find a pencil and take notes that will come in handy along the way!
Every year, there are hundreds of thousands of people who move to another country for work reasons. Estate agents are aware of this and so, increasingly, they're offering special rental rates for expats. Make sure your estate agent in Spain knows that you're an expat, and find out about the advantages and offers that may be best for you. Before making a decision, you must understand the property market you're going into; we recommend you take your time and - above all - do lots of research. Check out the most important property portals in Spain. These are just a few:
It might also be a good idea to contact an estate agency to manage your search for new accommodation, which could mean getting a more personalised service. Also, learning about the experiences of others who are going through, or have gone through, the same process will be really helpful. When it comes to understanding the destination's bureaucracy, lifestyle and all the pros and cons of living there, a local contact in the country will make things much easier. You can also join groups on Facebook like Caser's: Typical Non Spanish, a community with more than 12,000 followers, where people in your situation interact and can give you advice that will be very useful. You can also join forums for expats going through the same process.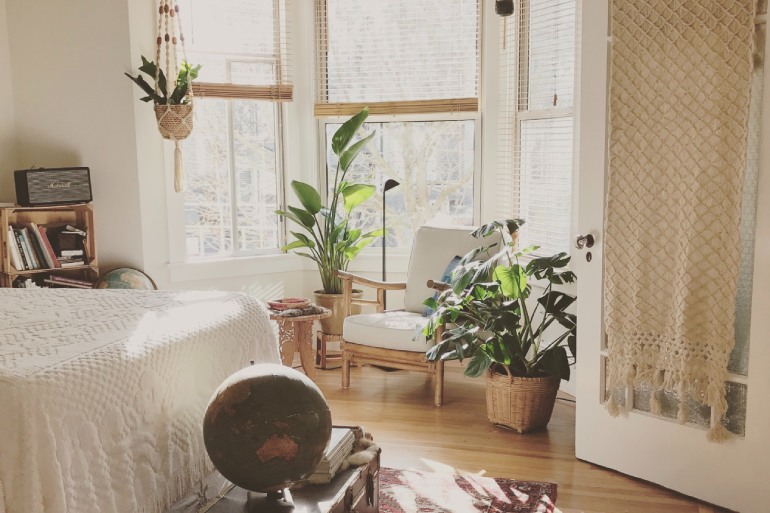 Buying or renting a house in Spain... That is the question?
A big dilemma that expats have to face when they decide to move to Spain is whether to rent or buy.
If the stay is going to be temporary, you might want to consider renting. You'll be free to choose the option that suits you; for example, selecting furnished or unfurnished accommodation and setting the rental period. Renting also offers you the widest number of properties to choose from.
Additionally, renting doesn't tie you down to any one place and lets you get to know the country before deciding whether you'll stay forever in that house or flat. The most important thing is to decide where you're going to live and the type of house you want (villa, flat, bungalow, townhouse, etc.)
In Spain, rental prices vary from one city to another. To give you an idea, the most expensive cities are Barcelona, ​​Madrid, Bilbao, San Sebastián and Vitoria. It's difficult to establish an average monthly price, since living in Madrid is so different from living in Gran Canarias or Valencia.
Below, we show you a range of prices just to give you an idea. Bear in mind that the prices are approximate as they're dependent on the area and the type/size of accommodation.
Renting a flat in Madrid


Here the rental price can be anywhere in the region of €700 to €1,000, excluding the cost of basic services. Remember that this is only a guide, as the actual price is dependent on lots of factors.



Renting a flat in Gran Canarias


Rental prices range from €500 to €700, excluding charges for water, electricity, internet, etc

.



Renting a flat in La Coruña (Galicia)


Here we can find flats from €300 to €600 a month, plus the costs of the services mentioned above.



Renting a flat in San Sebastián (País Vasco, the Basque Country)


In this city, which is very close to France, the monthly cost for an average flat is € 300 (this would be in a shared flat). Renting a family house would cost at least € 700 and could easily cost as much as €1,200 a month.
Check out our blog post on the cheapest cities to live in Spain to get a general idea of the lower end of the cost of living.
What if we buy?
Buying a home is always a decision that needs a great deal of thought, and in this case even more careful consideration is required. If you know the destination, understand the lifestyle, really want to live in Spain and have made up your mind and decided to buy, it may not be such a crazy idea. All you have to do is seek advice from appropriate professionals.
As we said before, in this case you need to think about the type of house, the location and insuring your home. The most important thing is to feel comfortable, and Caser makes that easy for you to personalise your insurance in line with your needs thanks to a wide range of cover. You won't encounter any language problems either, because we offer you a 24-hour telephone helpline in English.
Buying a home is the most common choice in Spain as it's considered an investment for the future. Currently, there are lots of European estate agencies whose business is to acquire houses in Spain. This will make it easier for you, because many of them have offices in your home country and you can deal with them from there.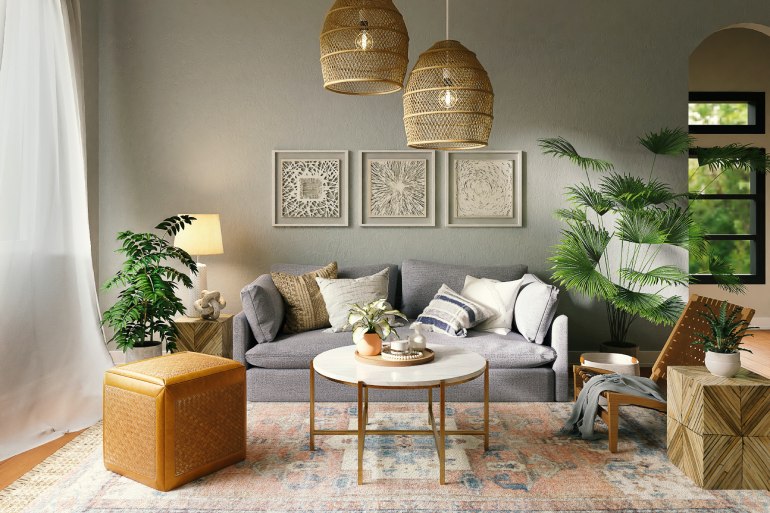 Even so, you should keep these 5 things in mind:
Find out about the country's property market and the local property market in the region you've chosen as your destination.

Use the services of a recognised estate agent or property developer to make sure you're given the right information.

Have all documents translated to make sure you understand every detail of your purchase and ensure that there are no misunderstandings.

Make sure you're fully aware of all the costs involved in moving to, and living in, the country you've chosen to relocate to.

Find out about any insurance you'll need to take out. Caser can offer you comprehensive insurance to protect your home. Get a no-obligation quote

here

.
Whether you're buying or renting a house in Spain, what's clear is that you should be prepared for a challenge. The housing market, regardless of the country, is competitive and often difficult to navigate. But fret not, with careful preparation as well as guidance and reliable information from the right professionals, you'll get there in the end. Take advantage of the resources available (the Typical Non Spanish blog is jam-packed full of informative articles) and speak to other like-minded expats who are going through or have gone through the same process. Happy house hunting!