As an expat moving to Spain for the first time, there are many things you know you need to be on top of. Everything from first figuring out if you qualify for permanent Spanish residency to researching how to buy a home in Spain, and, if you're a family, maybe even getting an idea of what to keep in mind for daycares in Spain–no topic is off limits. For many expats, especially those coming from countries where driving is not only the norm, but a daily necessity, one of the first things you may also look into is the process for buying a car in Spain. However, a topic that perhaps is not initially on your radar–but should be, especially if you have kids–are car seat requirements in Spain, and how they may differ from your home country. For something that seems as standardized as a car seat, you might be surprised to find out that the requirements really vary from country to country, and Spain is no different.

If you're reading this, it probably means you are a parent, or soon to be parent, and are concerned about what the car seat requirements are in Spain, and which car seat is going to be the safest for your child–and its no wonder. Unfortunately, according to the Spanish Department of Transportation, or DGT, every year over 1,000 children in are killed in traffic accidents all over Europe, and 80,000 more are injured. Many of these are deaths and injuries due to improper use of car seats, or a lack of any type of car seat in the vehicle.

Vehicles are equipped with many safety measures such as seat belts, air bags, and headrests which help prevent serious injury or death in the event of a motorized vehicle accident. These features of vehicles, however, do not assist in keeping children, specifically under the height of 1.35 meters, safe in a crash.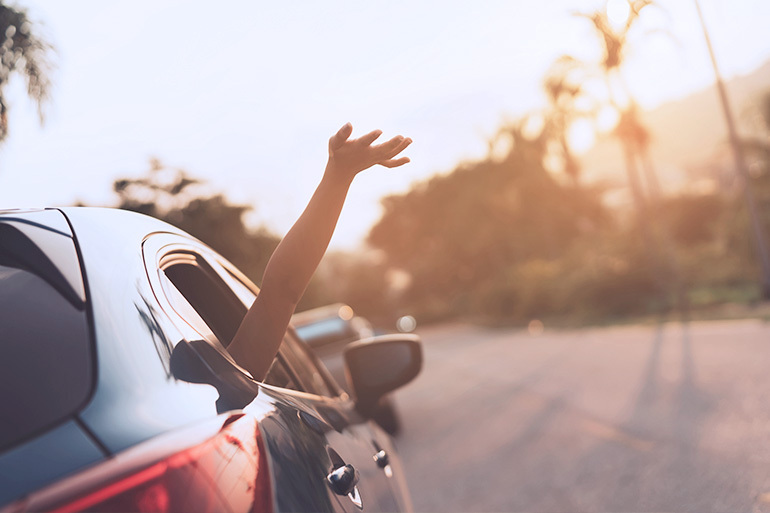 Different Car Seat Types in Spain
Before going any further, it is important to note that there are many different car seat sizes and types in Spain according to height and weight. It is Spanish law that no child under 1.35 meters, (roughly 5 feet), is without a car seat or booster seat of some kind. Ideally, the child would remain in the booster seat until they are 1.5 meters tall, but the law requires it until 1.35, which tends to be around age 12. The idea behind this is that until this height, children are not able to touch the ground, which means that the seat belt cannot properly protect them in the event of a crash. Below you will find a brief description of each group of car seats available in Spain. You'll note that many types of car seats overlap in different groups, which means that they use regulation-approved cushions and other features that ensure the child is safe for a larger range of height and weight. The unfortunate reality is that no matter what, you'll need to buy at least two car seats to adequately protect your child as they grow, so it's just a matter of finding what combination best suits your family.

Grupo 0/Grupo 0+
Grupo 0 car seats are only for infants from 0 kilos to 10 kilos, or roughly 22 pounds. Grupo 0 car seats are usually ones that can later be attached to a stroller, but they come with the disadvantage of lasting a shorter amount of time.

Grupo 0+ car seats will last until the child is 13 kilos, or roughly 29 pounds. As you may understand, many parents will opt for the grupo 0+ as it covers a larger weight range.
Grupo 0+/1
Deciding between a grupo 0, grupo 0+, or grupo 0+/1 is really a matter of personal choice and preference, but many parents will choose the grupo 0+/1 as it grow well with your child from birth (0 kilos) to roughly 4 years of age, or 18 kilos, (40 pounds).
Grupo 1
This type of car seat covers from 9-18 kilos, or roughly 20-40 pounds.
Grupo 1/2/3
This is an adaptable car seat that many parents choose once children have reached roughly 18 months old, and will be able to use it until they are roughly 4 years old. This car seat type covers children from 9 kilos to 36 kilos, or 20 to 80 pounds. If you can find a car seat in this section that you like for your family, it can last your child's whole car seat career!
Grupo 2/3
As you could reasonably assume, the grupo 2/3 covers from 15 kilos to 36 kilos. You might choose this car seat if you got by well with a 0+/1 and then want to shift to the larger size.
Grupo 3
Car seats in this section are for older children who aren't quite tall enough to use the traditional seat belt because they are still under 1.35 meters/5 feet tall. This is what we may refer to as a booster seat, and will be used until the child reaches the required height.
Car seat requirements in Spain: What you should know
Children must be rear-facing from birth to 9 kilograms

According to Spanish law, infants must be in an approved, rear-facing car seat until they weigh 9 kilograms, which is usually around one year old. That being said, it is highly recommended that children remain rear-facing for as long as possible, up to 4 years old or 18 kilos/40 pounds.

Children in car seats must always be in back seats

The only exception to this is if all back seats are occupied by other children in car seats. Therefore, a child under 1.35 meters tall may occupy the co-passenger front seat with an appropriate car seat or booster seat. In these cases, the airbag must be turned off.

Taxis do not require car seats in Spain

Within urban limits during short durations, children are not required to be in a car seat in a taxi in Spain. If a taxi must take intercity motorways, the same car seat rules apply as in a normal car. Other transfer services such as Uber and Cabify in Spain usually require a child to have a car seat, or that one is reserved in advance for them.

Children must be in a car seat until 12 years of age

Under Spanish law, children must be properly secured in a car seat or booster seat that is correct for their height and weight until they are at least 1.35 meters tall (roughly 5 feet), which is typically around 12 years of age. For safety purposes, ideally it is recommended to stay in a booster seat until reaching 1.5 meters tall.

All car seats must be ECE R44/R129 approved

This approval, usually visible with a white or orange sticker, means that the car seat and its features are approved by the UN. The ECE R44 is an EU approved car seat which is still considered safe to use, however, the R126 iSize approval rating is even safer due to the additional crash testing it involves. Both are legal and safe to use, however ECE R44 may be phased out over time.

Isofix should be used whenever possible

As of 2021, Isofix systems are obligatory in all newly manufactured cars. These systems help to make car seat installation easier and safer. When purchasing a car seat, you should make sure it has isofix capabilities. If your current vehicle does not have isofix, be sure to follow the installation directions carefully on how to use it without isofix.

Chest clips are not allowed on European car seats

Not just Spanish, but rather European, regulation states that car seats must be able to be unlatched in one movement, which means that an additional chest clip would violate that requirement. They are not forbidden, per say, but you will not find chest clips on any car seats made in Spain or Europe in general, and this is why.

Rental cars must follow the saw car seat laws

If you are a tourist coming to Spain and renting a car with a child under 1.35 tall, you will need to have an appropriate car seat for them.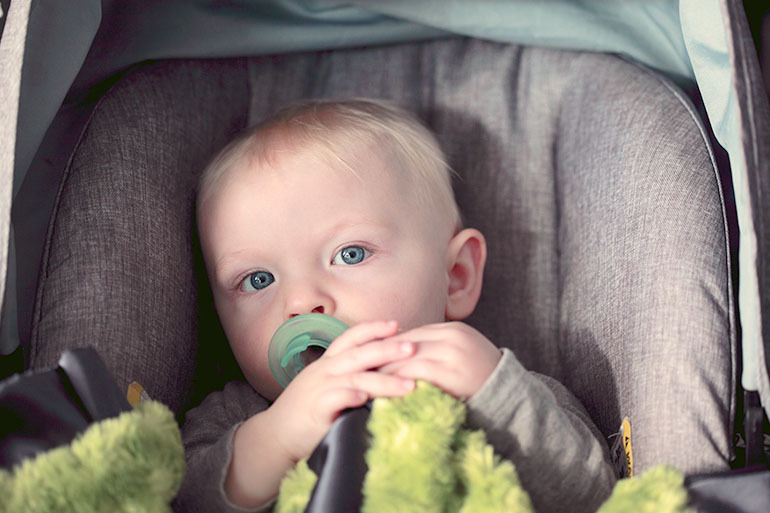 In conclusion, by educating yourself on car seat requirements in Spain you're not only ensuring that you avoid unfortunate encounters and fines with law enforcement, you're also guaranteeing your child's safety. After all, children are not able to make informed decisions about their safety on their own, so it is up to their parents, guardians, and loved ones to do it on their behalf. Make sure you're taking all the precautions for a safe journey by getting a car seat and the right insurance that aligns with Spain's restrictions and standards, and enjoy the ride!
If you are searching for car insurance in Spain, Caser Expat Insurance has the right policy for you!