While the Spanish public healthcare system provides high-quality care, there are a lot of reasons that expectant expat mothers might want to get private maternity insurance in Spain. In my community of expat mothers, each of us has experienced the ins and outs of the public vs. private system for maternity care. We all agreed on these 7 perks of taking out private insurance for your pregnancy journey.
1. Private doctors and hospitals
You can choose between the top private hospitals and doctors in Spain. In general, a lot of expectant mothers have found the services and treatment at private hospitals to be superior; they want you to have a great experience so that you will continue to choose their hospital or network for any other healthcare needs that you may have.
In terms of giving birth in private hospitals, the presence of an obstetrician is guaranteed, whereas in the public system you will be assisted by a team of matronas (midwives) and only see an obstetrician for a high-risk pregnancy or whatever problem may arise. Moreover, there are more private hospitals that cater to water births or alternative birthing methods, and you might even be able to "schedule" your delivery date or delivery method (if you prefer a C-section, for example).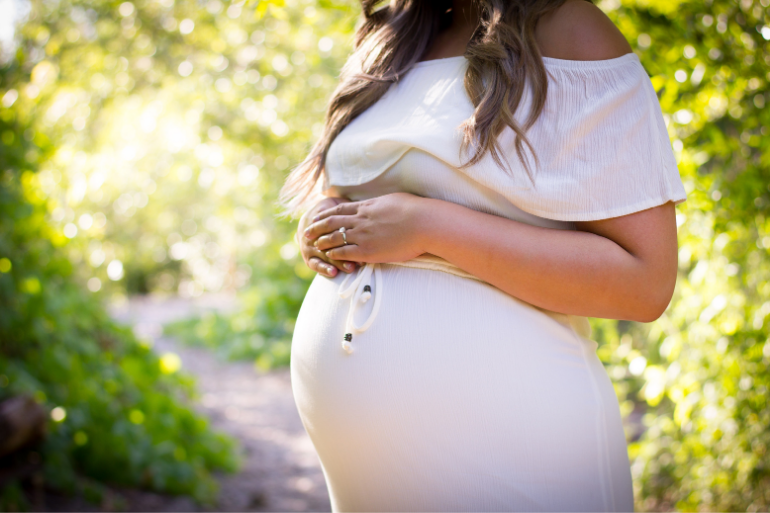 2. Private rooms
In the public system, a private room pre- and post-birth is not guaranteed. It is always based on the availability and conditions at that time. With most private insurance policies, including Caser, you will have the option of an individual room in the event of hospitalization. You may even be able to specify if you'd like a bed and meals for your partner.
3. Coverage for non-Spaniards
Even if you're a resident in Spain, that doesn't necessarily mean you're covered under the Spanish healthcare system. In many cases, you must be working or paying into social security to receive public healthcare. Furthermore, maternity care is not included under the European Health Insurance Card (EHIC) scheme. It is recommended that all foreigners residing in Spain check their eligibility and contract private coverage if necessary. Anyways, private health insurance is already required for certain foreigners when attaining a visa or NIE.
4. More language offerings
When going through Spain's public healthcare system, you will only be offered services in Spanish. In the rarest of cases, you may find a doctor that speaks some English. In my personal experience, none of the obstetricians or matronas that I interacted with spoke my native language, so I went through my entire birth journey (from finding out I was pregnant to the actual birth to after-birth appointments) in Spanish.
Select private insurers, like Caser Expat Insurance, offer you assistance and health care in a wider variety of languages. Caser offers telephone support in English, German, Dutch, French, Danish, Swedish, and Norwegian. Furthermore, their healthcare network includes private specialists in many languages. This can be a huge relief for expat mothers who aren't familiar with pregnancy vocabulary or who don't speak Spanish.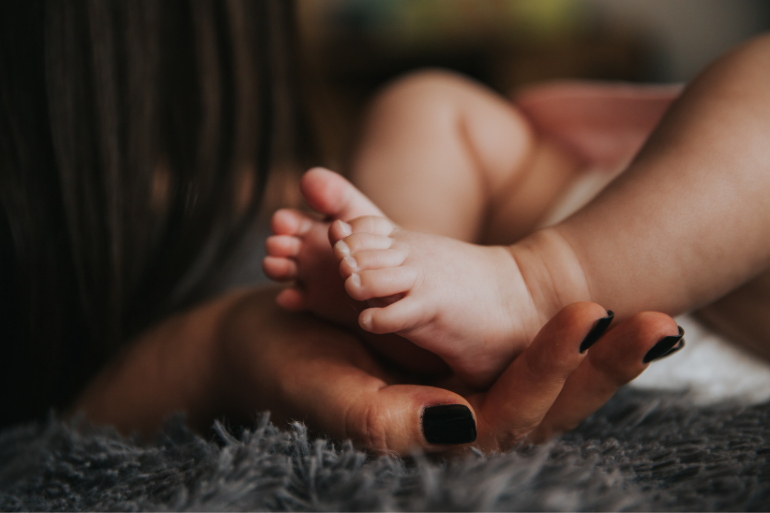 5. More scans
In general, more scans are offered via private maternity insurance than public. If you choose to go through the private system, you can go straight to a gynecologist and schedule more ultrasounds. This can be used in combination with the scans and tests offered through the public system.
It is generally found that in the public system, there is more time between each scan (normally you'll do one ultrasound during each trimester). Via the private system, you could request a scan every month, for example. The main difference is that you have more control over your pregnancy journey via private healthcare.
6. Less waiting
With Spanish public healthcare, you often have to go through your health center or several different doctors to set up your various appointments. There can be long waiting periods to access services and there is limited flexibility when choosing dates and times. Scheduling is done more directly in the private system, via your gynecologist, and you'll find there's less waiting and more flexibility.
7. Extra features
Your insurance policy can be shored up with a range of special maternity services, including specific genetic tests (that are not often performed through the public system), pre- and postpartum classes, post-natal home visits, psychological support, and more.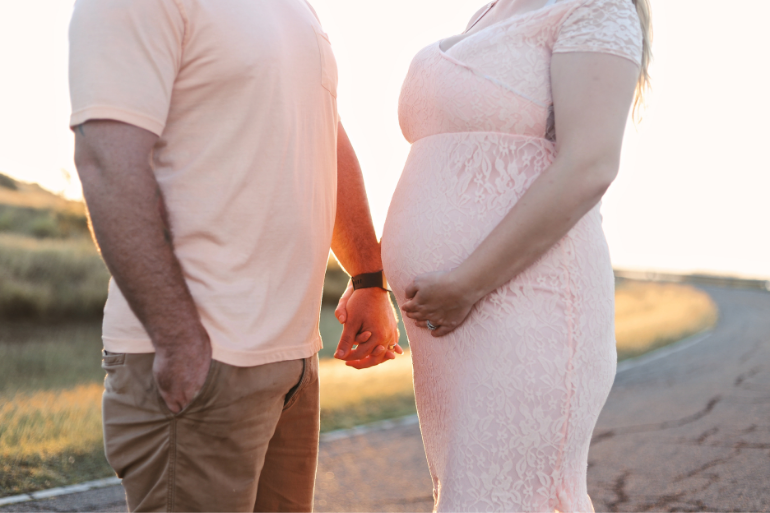 Caser Private Maternity Insurance
Caser Health Insurance offers several policies with varying degrees of maternity coverage. Caser's coverage options provide a flexible way for families to choose the perks that best suit their needs. Discover some of the coverages below:
Infertility study, diagnosis, and treatment. Up to 3 artificial insemination attempts and 1 in vitro fertilization attempt.
Non-invasive prenatal genetic testing to predict the risk of Down Syndrome, Edwards Syndrome, and Patau Syndrome.
Physical and psychological preparation for the birth.
Maternity hospitalization, including assistance from a midwife and obstetrician. This includes anesthesia, an epidural, bed, and incubator for the newborn.
At-home midwife visit after the birth to oversee the state and progress of the mother and newborn.
Psychological support for any emotional problem you may have.
Postpartum recovery, including pelvic floor rehabilitation.
Addition of your newborn or newly adopted child to your policy within 15 days, which eliminates the need for a health questionnaire, pre-existing fees, or vesting periods.
Keep in mind that most private insurers require a wait time of between 6-12 months before you can use the services related to pregnancy, fertility, childbirth, and postpartum care. If you'd like more information on maternity services provided through Caser Expat Insurance, consult the free guide below:
If you are searching for health insurance in Spain, Caser Expat Insurance has the right policy for you!