How many times have you seen a frantic expectant family leave the suitcase in the doorway as they rush to the car to get to the hospital, lest the baby be born in route? After preparing the nursery, taking care of your mental and physical health and attending prenatal appointments during the final weeks of pregnancy, you'll also decide what to take in the hospital bag for delivery for both mom and baby.
Tips for packing a hospital bag for labor and delivery
Keep the bag in a place where it's easy to find when the moment comes. Experienced moms and doctors suggest that you have your bag packed around 37 weeks, or when your baby reaches full term. Unless your delivery is programmed via induction or cesarean, there is no way to tell when your labor may start and when it's time to get to the hospital, especially if this is your first trip.
Every woman's experience giving birth in Spain is different, and her needs for items will vary by season, private or public hospital and her level of necessities. Remember that a baby has basic needs – food, warmth and love – so you can focus on using most of the space on you.
Don't worry – most laboring mothers have time to throw in any last-minute items or revise what they've already got.
Madison Kannapel, a Madrid-based doula and mother to four of her own children, even suggests splitting your necessities into two bags – one for labor and another for post-delivery. Rooting around for a phone charger in a packed bag when you're trying to calm a newborn is tough!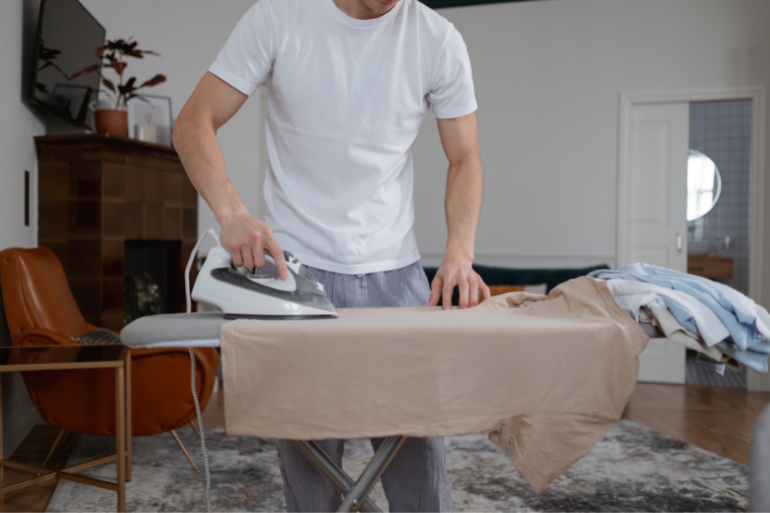 For mom: clothes for labor, delivery and recovery
Your hospital will likely provide you with a hospital gown, but you'll want to have clothes that will help you feel comfortable, especially in the recovery stage when your body is healing and you're adjusting.
Pajamas or comfortable clothes: Most women stay in the hospital for 48 to 72 hours, so you'll need at least one change of clothes. Think pajamas, leggings, loose-fitting tops or a fuzzy sweater.
Nursing bra with no underwire: To help with your milk flow, consider a nursing bra or even a sports bra that won't constrict if you'd like to breastfeed.
Slippers or flip flops: Come prepared with comfortable footwear. Though you may not do a lot of walking, temperatures can fluctuate greatly in hospital rooms.
Breast pads: If you're planning to breastfeed, your breasts may leak milk if your milk comes in quickly. You can buy disposable only or consider washable bamboo inserts.
For mom: labor and post-delivery care
Depending on your delivery, you may have to take extra special care of your tender regions, particularly if you have had a C-section. I was prescribed Epixelle gel for stitches, and other women will use a peri bottle and witch hazel or frozen gel pads. Speak to your doctor and have your partner run out if necessary, and consider packing the following:
Water bottle with sports top: You may get thirsty in labor, so anything with a straw or sports top will be the easiest way to hydrate.
Nipple cream and nipple shields: If you plan to breastfeed, you can bring nipple shields or cream to help soothe sore nipples.
Disposable or mesh underwear or pads: Embrace the postpartum diaper. Your body will take time to heal, so invest in whatever you feel the most comfortable with. You can buy them at pharmacies, in the botica section or large supermarkets or online. They are readily available in Spain.
Hair ties: You can never have enough! Your doctor will ask you to remove them for labor but have a few on hand in case you need to get your hair out of your face.
Toiletries: Though the hospital will provide you with shampoo and soap, you can consider bringing your own toiletries. Some women want to put on makeup – I was happy to have chapstick for very dry lips!
For mom: comfort objects
Hospital stays are never exciting and always seem to drag on, so make space for some comfort items to help with all stages of the experience. I was shocked that the TVs had to be paid for and that wi-fi was not always reliable!
Books or tablet: Whatever you need to relax and spend the time. Between feedings, changings and trying to rest you may not find the time (I read two books during labor alone!). Make sure your devices are fully charged and you have a few options downloaded in the event there's no wi-fi.
Snacks: Hospital food is meant to help your body recover – think anything bland that won't plug you up. Bring juice boxes, nuts, protein bars, fruit or anything to treat yourself. For me during my second recovery, that meant commandeering snails, a specialty in Seville during the late spring and summer!
Chargers: Consider buying another set to keep in your hospital bag so that you don't forget a charger! You'll want to take a million snaps without zapping your phone battery.
Music: If music helps you relax, concentrate or get pumped, bring it! Delivery is definitely an individual experience, and no one will ask questions so long as your safety and that of your baby's is not compromised.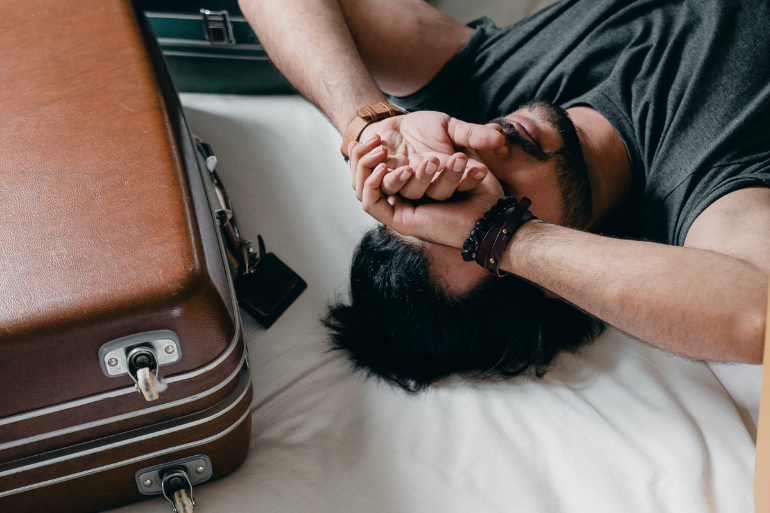 For baby: clothes
A baby's entry into the world is a sudden shock to the system, particularly to body temperature. What's more, they're unable to regulate it themselves.
Hospitals typically allow skin to skin if you've asked for it, and this natural heat system has been proven to be beneficial for both mom and dad, and definitely for baby. Bond away but remember that you will need some clothing:
Onesies, pajamas and season-appropriate clothes: Babies will need to be covered by way of onesies or footed pajamas. Consider anything that zips or fastens with a magnet, as there is nothing harder than trying to fasten a pair of jammies on a squirming baby in the middle of the night. Aim to take four or five changes of clothes in case of soiling or spit up.
Receiving blanket: A lightweight blanket works wonders for swaddling, covering yourself up if you're feeling modest when feeding a baby,
Burp clothes: Spit up happens because baby tummies aren't fully formed. Have some burp clothes on hand for post-feed burpings; in Spain, muslins are quite common.
Booties, mittens and hats: Depending on when your baby arrives, you may need extra gear to keep your little bundle of joy, well, bundled. One of my children was born on a cold winter day in January, and the other on a balmy night in July. The natural elements weren't nearly as cold at the hospital corridors!
Outfit for going home: Social media likes will climb with a cute outfit for going home, and even if the pictures are only for your loved ones, it is special to bring your little one home for the first time. We chose handknit goods from the boys' paternal grandmother.
For baby: post-delivery care
Your baby won't need too much more than you during the first few days of life, but there are some items that can help make things more comfortable for both of you. And you always
Breastfeeding pillow: If you plan to breastfeed, a pillow can help you learn the position while saving your arms. It's also helpful in labor if you're laying down or even post-delivery if your tush is tender. (optional)
Breast pump: Most hospitals in Spain will respect your wishes to breastfeed or bottle feed. Not all of them will have medical grade breast pumps for you to use. With my first, using a pump stimulated milk production when he was having trouble latching. (optional)
Betadine or similar for umbilical cord: Before the cord dries, you'll have to administer a disinfectant such as Betadine or Cristalmina.
Disposable changing pads: Getting surprised by a jet of pee or poo is common in newborns! You can buy disposable pads, like puppy pads, and cut them up to change the baby so that you don't soil any hospital linens.
Diaper cream and diaper wipes: Baby's first poo will be sticky meconium. Bring water-based diaper cream and wipes to help combat diaper rash. The closest I've found to Desitin is Bepathnol and Misytol.
Diapers: Check to see if your hospital will provide you with diapers. If not, bring several for each day you anticipate being in the hospital. Pro tip: cut half circles in disposable where the umbilical cord will be so that the diaper doesn't irritate the umbilical cord, or fold down. If you plan to cloth diaper, you may need to bring more than you anticipate.
Nail clippers: There's no beauty salon in utero, so your baby will be born with long fingernails! Hospitals usually don't offer to clip them, so you could bring a pair of nail clippers or nail scissors to filed them down and prevent scratches. Think about it: babies tend to hold their fists to their faces in the newborn stage, and scratches are normal yet also preventable. (optional)
Nurses bathed both of my children, at my request, before going home, so there was no need for toiletries especially for a baby.
Car seat: If you plan to take the baby home by car, you'll need a car seat that is suitable by EU standards for newborns.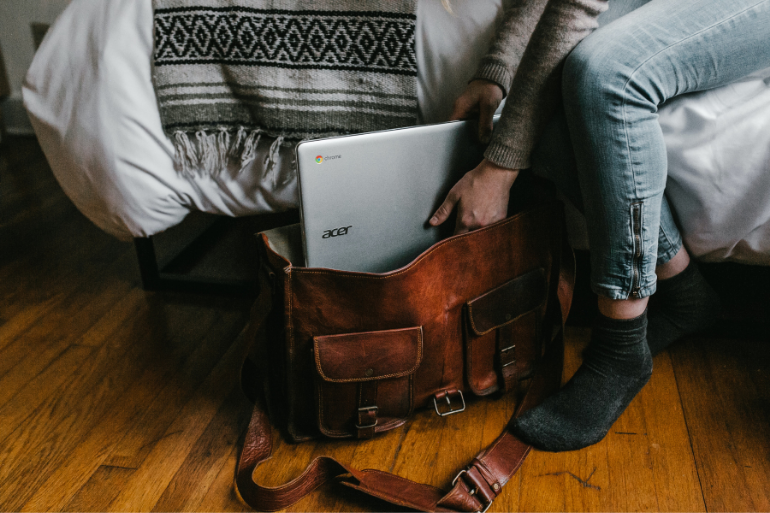 Important documents
During my second delivery, I left my husband alone in reception with all of my paperwork in a plastic folder, my health insurance card and a photo ID while I walked up the stairs and right into the delivery room. I had seen my OBGYN earlier that day but had a notebook with all of my data recorded from previous appointments, and EKG to determine how much of the epidural I could safely be administered and copies of my ID cards.
You'll have spoken with your care providers about a birth plan but take a copy to give to the doctor and midwife on duty just in case.
Not many hospitals in Spain will allow you to register the birth via the Civil Registry, but it's worth asking. If the hospital has the capability, you can bring your family book (libro de familia).
Private and public hospitals in Spain: what products are available for new mothers?
Both of my children were born in a small, private hospital in a large city. Public hospitals typically provide diapers and wipes for baby, disposable pads and a hospital gown and robe for mom; there was a small supply for toiletries, but I had brought my own. I was fortunate to be the only delivery when my elder son was born, so the nurses kindly slipped me plenty of diapers, and pads, and they even cut up puppy pads for me to take home for changing the baby.
When you decide where to give birth, as a midwife or OBGYN what you can expect so that you save room in your bag for other necessities.
You can visit Caser's website for more info about health insurance in Spain.
My experience
The duffel bad that I'd carted around Europe before becoming a mom in 2017 was the same one that held everything I took to become a mom. Because I was induced for my first, I ate a big breakfast, walked to the hospital with my husband and spent a lot of time waiting around.
When my second son was born on a sultry July night two years later, I included a few extra items (a spray bottle and wash cloth to deal with the heat, a larger water bottle with a squirt top) and less clothing for the baby. The midwife, between contractions, nudged my husband and called me a professional. I had been in labor for less than four hours when he was born, and my post-delivery healing and stay in the hospital was far more peaceful and restful.
If it helps you to take a full set of makeup, do it. If you want to binge watch TV shows while nursing late at night, go for it. The transition into motherhood is a beautiful and an odd one, so take what you think you'll need – and send your partner out for anything else (even if that means sushi!).
If you need more info about pregnancy, you can download a free guide about Pregnancy-related healthcare coverage with Caser below:
If you are searching for health insurance in Spain, Caser Expat Insurance has the right policy for you!