If you want to have children, whether it is your first child or would like to expand your family, you might be looking for help with fertility treatments in Spain. Thankfully, science nowadays is advanced enough to help future parents where nature is not collaborating. If you are now an expat in Spain, and if you are not fully proficient with Spanish yet, it might be hard to do all the research in Spanish. The fact that you are in a foreign country does not have to make all this process harder! It is already a lot to find the right clinic, to face the waiting, the wondering, and the eagerness to be a great parent. But to get started, here is an approximation to the costs of fertility treatments here in Spain, so you can have an idea of the costs you will be facing.
Fertility test
Before undergoing a fertility treatment, it is important to make sure you need one! It is possible that there is no reason to worry, but it is important to know if you will need a donor, too. If you are going to be a single mum, it is also necessary to know before you get your donor.
Fertility tests are sometimes included in the price when undergoing a fertility treatment, and in many occasions the first consultation is for free. However, the price can be of around 100€ to 200€.
Natural fertility treatments in Spain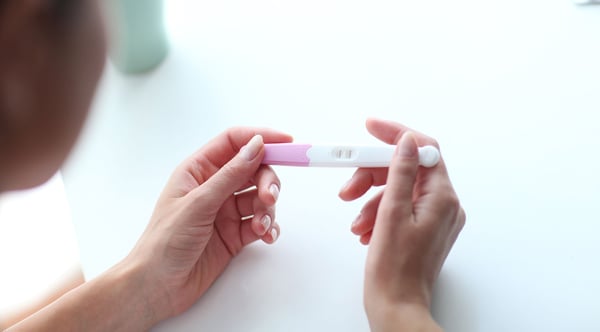 If you are fertile and there seems to be no reason why you shouldn't be able to conceive (and you are a heterosexual couple) there are fertility treatments in Spain that count with the natural reproduction processes with a monitoring of natural cycles, like programmed intercourse, but fertility can also be stimulated with pills. The cost of these pills can go up to 60€ per box.
Artificial Insemination
This option is commonly used when a couple is fertile, but natural techniques don't seem to work: also when a woman who wants to be a single mother and needs a sperm donation. With artificial insemination, the distance that the spermatozoid has to cover is shorter, and thus conceiving is easier. The price for artificial insemination in Spanish clinics oscillates between 400€ and 800€, and the price can fluctuate depending on whether the sperm comes from someone in the couple who want to be parents, or from a donor from the bank.
In-Vitro Fertilization (IVF, FIV in Spanish)
This technique consists of creating an embryo by fertilizing the egg artificially, then implanting the embryo in the woman's uterus. It is commonly used by heterosexual couples and single mothers, when the egg is donated or the natural fertilization does not work (even with artificial insemination). It is also used for couples of homosexual women who want to share motherhood of the child, by one them donating the egg and implanting the embryo in the second woman's uterus, thus both of them becoming mothers of the child in one way or another. This is the most expensive procedure, and in Spain it oscillates between 3,500€ and 5,000€, but can be more expensive when donation from a bank is needed, reaching almost 7,500€.
Embryo adoption
Since these procedures usually use more than one egg to maximise the possibilities of conceiving, sometimes there are remaining embryos. Couples who do not want to have more children may allow these embryos to be preserved and adopted by others. Adopting an embryo can be around 2,500€.
If you find yourself ready to embark on the parenthood adventure, Typical Non Spanish offers a list of the best fertility centres in Spain where you can check more exact prices and find the treatment that suits you best and makes you feel more comfortable. Good luck!
If you are searching for health insurance in Spain, Caser Expat Insurance has the right policy for you!