Having a pet brings with it a lot of responsibility. As an owner, your duty is to protect and take care of your pet on a daily basis. Performing this duty properly means making sure they have regular check-ups, taking them to the vet and ensuring they're properly assessed, getting animal health insurance, taking care of their grooming, and of course, feeding them. Additionally, purebred dogs and cats may have more specific requirements. Not surprisingly, all this comes at a cost.
Having these considerations in mind, we will talk in this article about health insurance for pets, especially for dogs and cats. We will also analyse the most important changes that will take place in Spain thanks to the new Animal Welfare Law. If you have a pet or you are thinking about getting one, please grab a pen and a sheet of paper because this may be of interest to you.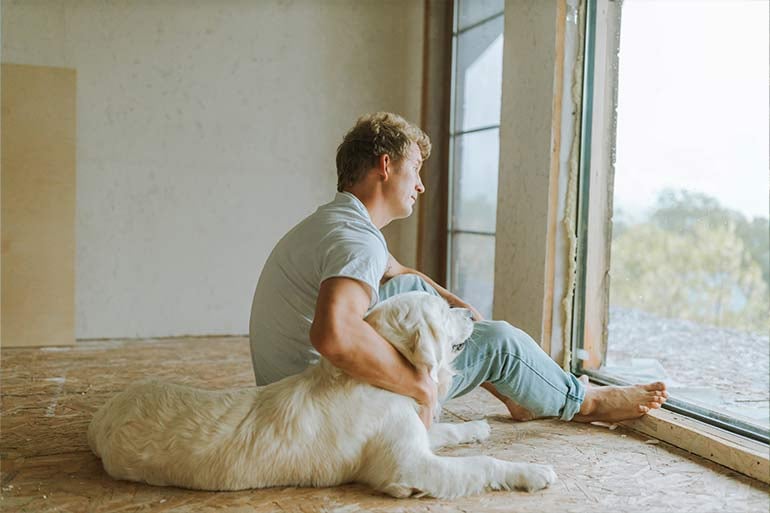 Is it expensive to have pet insurance?
The average price of a consultation with a veterinarian in Spain is often between €30-35. If we talk about emergency consultations (on public holidays or during on-call time), the price rises to an average of €60. Bear in mind that this is only the cost of a consultation and does not account for routine vaccinations or surgery; on average, the latter procedures can cost as much as €200. By taking out animal insurance in Spain, you'll get the necessary cover for all the aforementioned situations.
Beyond economic issues, it is very important to bear in mind that animal law has recently changed in Spain. If you are interested, you can check out all the details about it on our new article: Animal welfare act: 10 things to know about the new animal law. But we can mention two important points of this new law: on the one hand, it is compulsory to take out civil liability insurance if you have a dog (whether or not it is of a breed which is considered dangerous). On the other hand, one of the most controversial points of the new law is that any person who wants to keep a dog at home must take a training course to qualify them to do so.
What do I get from animal health insurance in Spain?
Returning to the subject of health insurance for pets, animal insurance comprises similar benefits to standard health insurance, only the former is adapted to the needs of your pet. Policies of this type afford your pet due protection and provide them with the necessary care without the huge vet bills and above all, it covers any civil liability in the event of an accident.
When you move to Spain, you should be able to bring your pet with you without any issue at all. Caser is an insurance company that offers you the necessary guidance and expertise so that you and your pet can enjoy your life in Spain to the fullest. Caser WeCAN Check insurance policy provides you with the most comprehensive service, including both veterinary assistance and civil liability coverage for just €220.
Coverage and Services included in Caser WeCAN check:
Veterinary Assistance for dogs and cats: Consultations (including phone veterinary assistance, for greater convenience), examinations, 24-hour emergency and specialist appointments. In addition, this includes an annual rabies vaccine. Unlimited coverage.
Civil Liability: Even if you are a responsible pet owner, and you always keep your pet on a leash and muzzled, there are accidents and unforeseen events that could take place when you take your pet outdoors. With this policy, you'll be covered for any damages caused by your pet to third parties up to 350.000€.
Aside from the coverage mentioned above, you'll have access to special services designed to benefit both you and your pet. Take advantage of:
Up to 40% discount on over 100 procedures

Tailored services for pets with information on businesses and events catered to your pet
You can also check out WeCan Live insurance, whose basic cover offers reimbursement of your vet expenses plus over-the-phone vet assistance. It also has optional coverages such as legal defence. You can see here all the advantages and compare the two options.
To help you get a rough idea of the cost of your insurance, you can use this tool to help you calculate it based on your circumstances.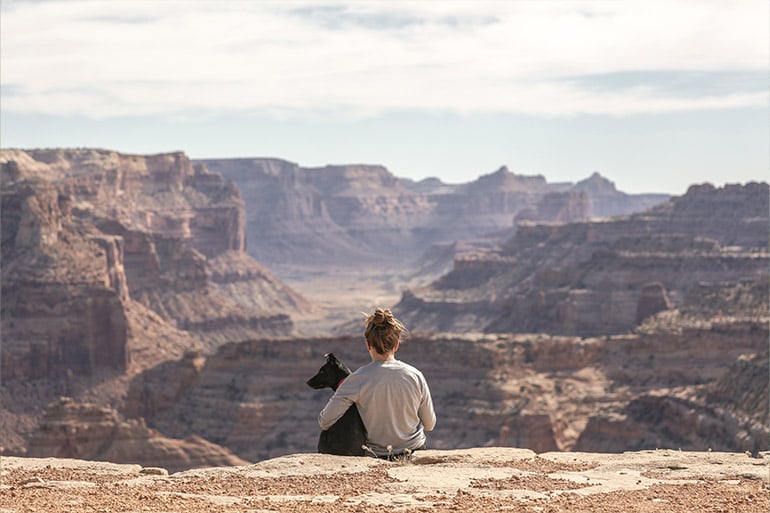 Do I need animal health insurance in Spain?
As we have said, thanks to the new Animal Welfare Act that comes into force by the end of September 2023, it will be, in the near future (still to be determined) compulsory to have civil liability insurance. But there is more than this. As a pet owner, you are responsible for keeping your dog or cat healthy. Although you may think your pet is in good health, there may come a time that they require surgery or even a simple vaccine.
If you don't have insurance for your pet, you run the risk of not being able to get them the treatment they need. A vet bill may seem like money down the drain, but with the right insurance policy, the investment will pay off and your hard-earned savings won't be put in danger due to unexpected bills. By taking out an animal health insurance policy in Spain with Caser Expat Insurance, you'll be giving your pet the best medical attention you can and you'll avoid having to make a decision based on price and not on the welfare of your pet.
Over the last few years, both in Spain and in other neighbouring countries, animal rights have been extended, check how the pet legal situation in Europe is in this article. The desirable outcome of all these changes is to have a positive impact on their health and quality of life. That is why insurance is not only mandatory to protect us against unforeseen expenses, but also to ensure the welfare of our furry companions. We hope we have helped you with this article, and as always, please contact us if you have any questions on this topic. Hope to see you next time!