We all know the familiar saying that goes "a puppy isn't just for Christmas; it's for life", but perhaps that could be tweaked with an extra disclaimer that reads "…and it's damn hard work". Yeah, there are countless cuddles and uncontrollable laughs at the funny puppy behaviour, but just like little babies, they require lots of attention and cut your sleeping time in half. Then there's the whole puppy training to make sure your house doesn't smell like a sewer.
The real tricky part is living in a big city like Madrid while working full-time and looking after a furry baby. We're not saying that the following are fool-proof tips, but here's what we found out about Madrid's accommodating measures for living in the capital with a dog – hopefully you'll find them useful too. We've also included some cool places in Madrid where you take your dog; after all, they want to spend as much time as possible with us, so let's try and avoid leaving them at home as much we possible.
Dog-Friendly Measures in Madrid
Until mid-2016 dogs were prohibited from travelling on the Madrid metro, but thanks to new regulations implemented by the Regional Government of the Community of Madrid, our furry friends have full reign of the city. This measure no doubt helps a lot of dog owners, but there are a few basic rules to follow: the dog must be wearing a muzzle and a lead, can only travel during certain times of the day (less busy times for reasons of safety), and must travel in the last carriage. Easy as pie. Check out the requirements for travelling on the Metro of Madrid with your dog.
Ever been out walking your dog and realise you've run out of poop bags? Fret not! The Community of Madrid provides free poop bags on the sides of municipal waste bins. MIND BLOWN. The Council has even gone one step further and created an app called BolsaCan that tells you where your nearest poop-bag is located. Genius!
Dog-friendly measures in Madrid have gained momentum in recent years with more and more food, drink and leisure establishments catering to our furry companions. That said, it is still at the owner's discretion to allow entry to animals, so always look out for the "Perros Buenos – Bienvenidos" sticker on the door. This was an initiative created by a new dog owner from Seville (SrPerro) who had moved to the capital and set out to promote dog-friendly establishments around the city. She has even created a map-based application under the same name that tells you where your pooch is welcome. Here are some of cool places in Madrid we found out about using her app: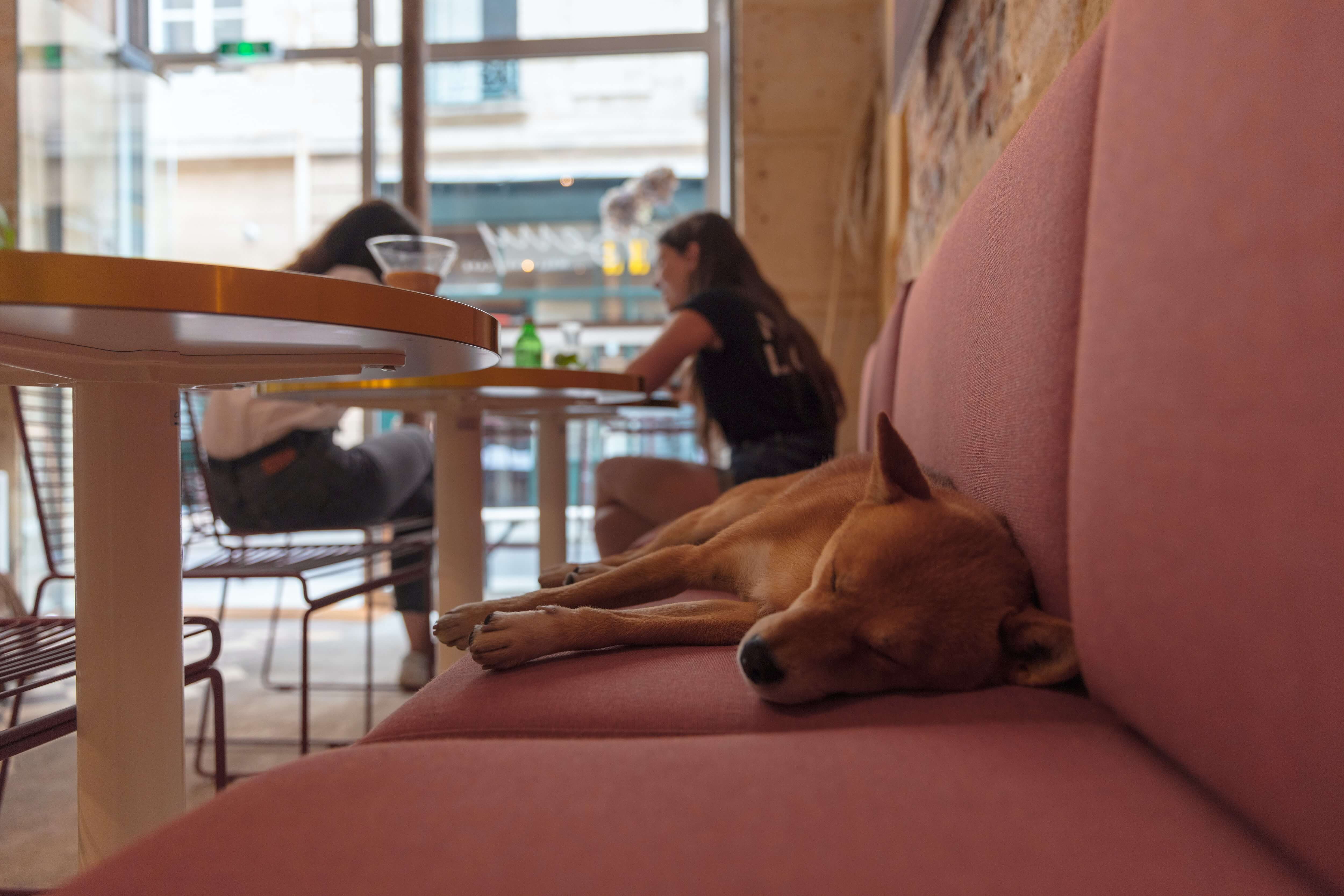 Dog-Friendly Bars and Restaurants in Madrid
La Esperanza (Calle Torrecilla del Leal, 3)
The waiters here are super friendly and accommodating with a bowl of water and treats for Bosco. And the art-deco interior makes it even better!
Café Federal (Plaza de las Comendadoras, 9)
This popular café (with incredible brunch) is a perfect spot to hang out with friends and other dog owners, and the staff once again are extra helpful and playful with dogs. They might even try to sneak your pooch some extra treats.
Verbena Bar (Calle Velarde, 24)
In the heart of Malasaña, this tapas bar is small, but they've also jumped on the dog-friendly bandwagon. Their tigres tapa is a major bonus.
El Columpio (Calle de Caracas, 10)
Although it's now a lot easier to take our dogs to bars and cafes, for hygiene reasons and perhaps in order to avoid putting off clientele, a lot of restaurant owners haven't gotten on board just yet. That said, El Columpio, a modern and spacious restaurant between Alonso Martínez and Rubén Darío, is on the dog lovers' side. They provide a little bowl of water and the waiters are super friendly.
Bárbara Ann (Calle de Santa Teresa, 8)
Delicious cocktails? Check! Tasty food? Check! Glam rock interior? The best! What about our furry friends? They can join too! This cool and original restaurant in the centre of Madrid offers it all.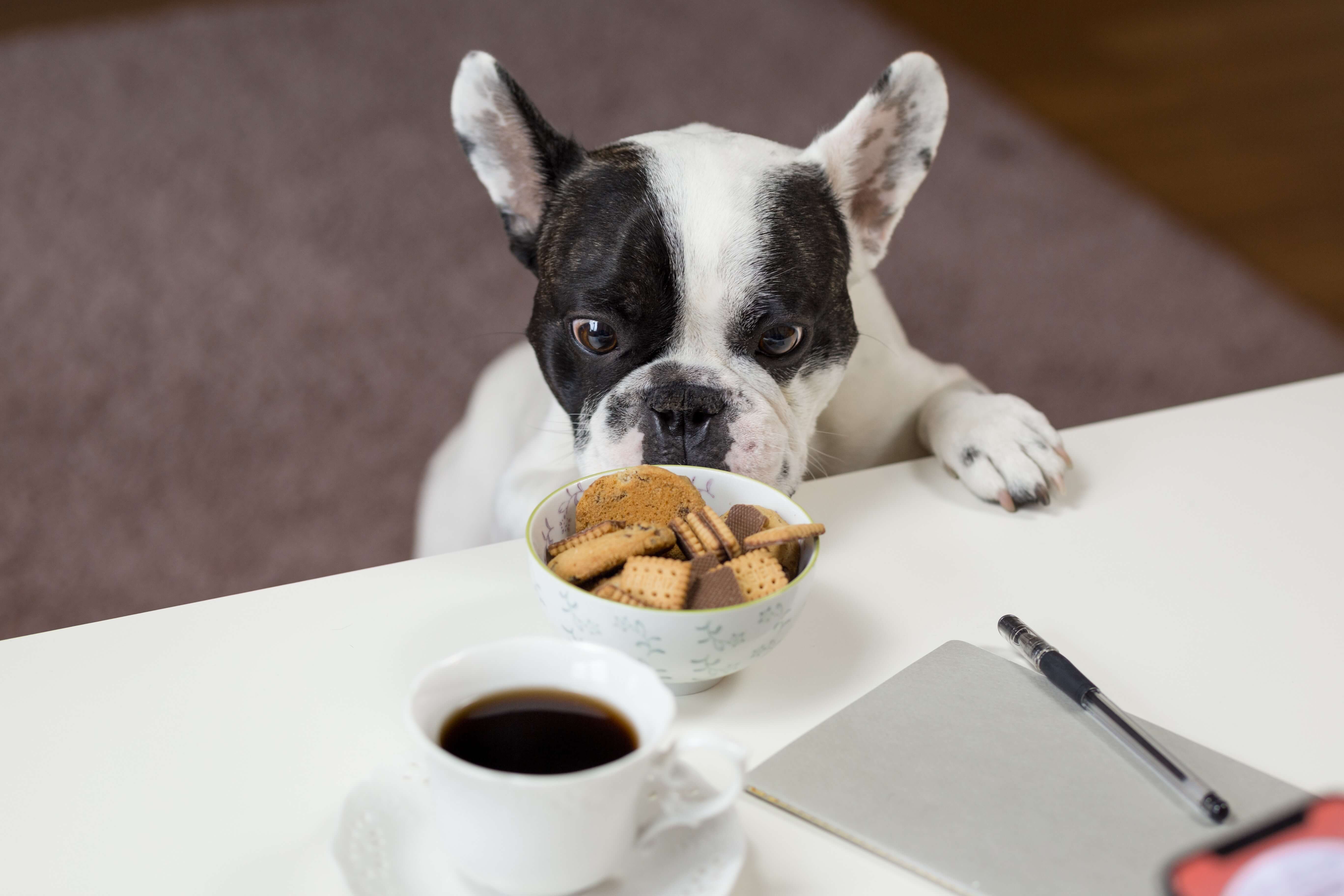 Dog-Friendly Parks in Madrid
If you're looking for large open-air spaces in Madrid to take your dog, parks are obviously the main choice. The city is dotted with mini green lungs and, thankfully, dogs are allowed in most. Here are top picks:
Retiro
It's impossible to write about cool places in Madrid and not mention Retiro - the city's largest green lung and a true paradise, complete with an Alice-in-Wonderland-style garden, glass palace and lake with rowing boats. It's a verifiable paradise and a feast for our doggies' eyes. Don't forget to keep it on a leash - this is a must in all the public parks.
Parque Dehesa de la Villa
Slightly further away from the centre, you can find this gem of a park where your pooches can roam free (after 8pm). It's a true hub of dog owners, so it's a great place for your little one to run free and have fun with others.
Pet Insurance for Dogs
It's all well and good bringing our furry friends with us everywhere, but it's also crucial to make sure they're safe and well looked after. Taking out a good pet insurance policy offers peace of mind of knowing that no matter where your dog is or no matter what happens to it, it will be in good hands. At just €195 per year per insured pet, and with up to 40% discount on more than 100 procedures, we can rest assured that our purse strings will remain intact whilst our furry friends will be looked after. Check out your options here.
So, we've come to realise that gone are the days when dogs were banished to the street whilst their owners sipped on a caña…they are now fully integrated into their owners' social lives (and rightly so), and bars, restaurants and even the Council of Madrid are on board with making the city a more dog-friendly place. This not only puts our mind at ease knowing that our pets are not alone at home full of anxiety, but also allows us to spend as much time with them as possible. Can I get three cheers for our furry friends?!