Spanish beer is one of the most famous and most widely-consumed drinks in Spain. Not only is it without doubt one of the favourite drinks among Spaniards, beer is also consumed by more people worldwide than any other beverage.
When you arrive in Spain, you need only look in the direction of a terrace or a bar and you'll spot someone sipping on a 'caña' (small glass of beer) with their tapa. While it's true that Spanish beer does not enjoy the same fame as its German counterpart, many are beginning to garner the same prestige as some of the most widely-renowned foreign beers. It is often the case that foreign beers tend to get most of the praise, however, as time goes by, high-quality beers are being produced in Spain and have been extremely well received.
In Spain, each region boasts its own local beer: Mahou in Madrid, Cruzcampo and Alhambra in Andalusia, Estrella Galicia in the north, and Ambar Zaragoza or Estrella Levante in the Valencia region.
Check out some of the most popular beers in Spain:
Most Popular Spanish Beer
ESTRELLA GALICIA 1906
This beer hails from Galicia and first went on sale in 1906 – the year the factory was founded. Characterised by an intense flavour and an amber colour, this beer has a pronounced bitterness to it which is carefully balanced by lighter, sweeter flavour notes. Strength: 6.5%. Price of a 30cl bottle: €0.80.
MAHOU CINCO ESTRELLAS
A true classic among Spanish beers. Hailing from Madrid, it boasts a light, pleasantly thirst-quenching flavour, characterised by a light acidity and a toasted barley flavour with a bitter finish. Strength: 5.5%. Price of a pack of 6 x 25cl bottles: €2.70. Now that the weather is picking up in the capital, if you fancy sipping on a bottle of Mahou in the sun after a walk with your pooch, check out our post on cool places in Madrid where you can take your dog.
ALHAMBRA
Originating from Granada and characterised by its green-coloured bottle, this beer has an alcohol content of 6.8%. It is known for its unique caramelised flavour and its perfect, refreshing bitter finish. Full-bodied with balanced flavours. Price for a 33cl bottle: €1.00.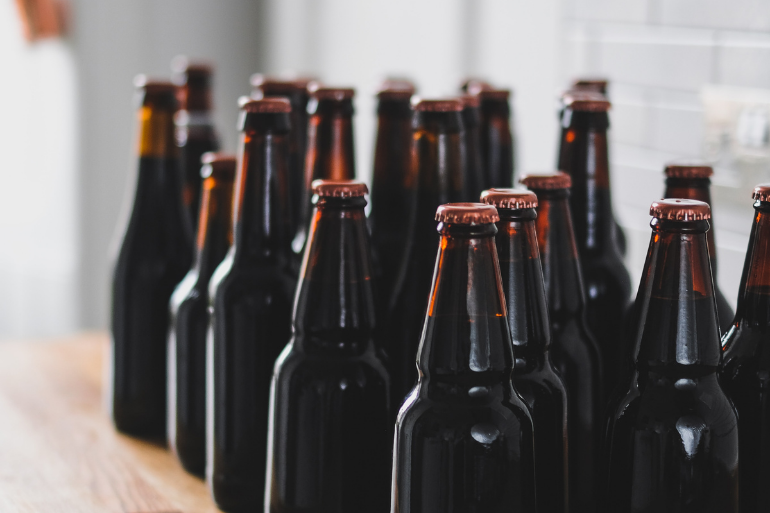 ÁMBAR ESPECIAL
From Zaragoza, this beer is made in a century-old beer factory in the Aragon capital. It comes in a wide selection of flavours, the most popular of which is Especial, a lager with low fermentation, producing an easy-to-drink beer with a very pleasant flavour. Strength: 5.2%.
CRUZCAMPO GRAN RESERVA 1904
A 100% malt, fine-quality beer. Boasts an intense yet balanced flavour with a bitter finish and an alcohol content of 6.4%, making it ideal for pairing with any type of food. Price for a 33cl bottle: €1.00.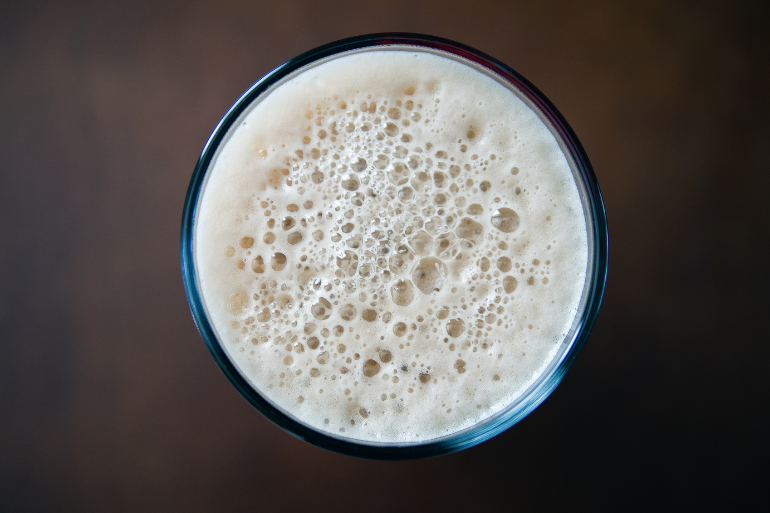 Artisan Spanish Beer
Day by day, artisan beers continue to grow in popularity. Spanish business publication Expansion has compiled a comprehensive list of the top 10 100% Spanish beers you need to try if you visit Spain.
Amongst them is the 'Montseny Mala Vida Chili', a Catalan beer, described as complex and dense, with spiced notes geared toward dark beer enthusiasts. Another worth mentioning is the Madrilenian 'La Virgen de Castañas', which is a beer with high fermentation, created via a unique process using roasted chestnuts that are peeled by hand. Last but not least, there is 'La Sagra Blanca de Trigo,' a light-coloured beer with high fermentation which boasts a fruity floral aroma with hints of citrus.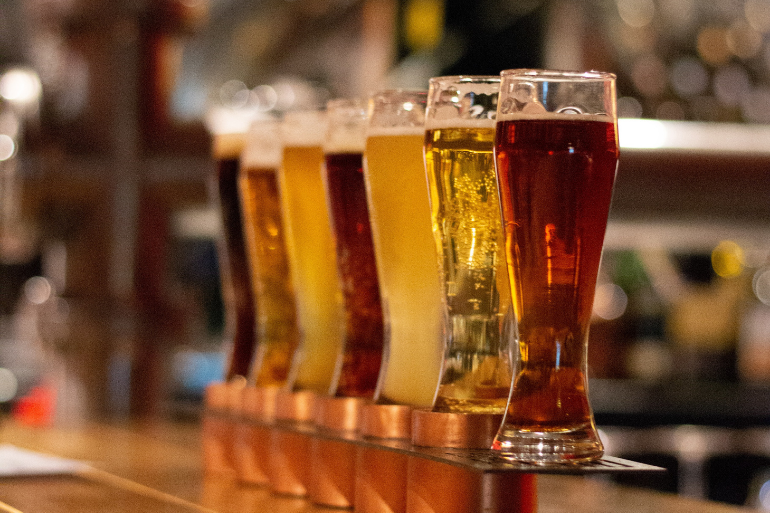 Have you tried any Spanish beers? Which was your favourite? Tell us about your experience in the comments section below.
Remember, although sipping on a cold beer with some friends (safety measures in place, of course) sounds like an appealing plan, it's also important to drink responsibly and stay healthy. Take a look at our post on 5 tips to stay healthy or, better still, check out the range of health insurance policies available at Caser - after all, your health is your wealth.
And you know what goes great with beer? Tapas! Check out this easy recipe for making a Spanish omelette, called a tortilla de patatas: