We are sure that on more than one occasion you have imagined yourself starting a new life in Spain, enjoying the Mediterranean climate and an excellent cuisine. And the next moment you found yourself wondering what you needed to do to live in this wonderful country without administrative problems. Many foreigners (and more and more of them) are considering this possibility thanks to the teleworking which has been in the rise since the 2020 pandemic.
Well, if you are one of those people, this article is of interest to you and 2022 could be your lucky year. A new visa for digital nomads is about to be passed in Spain, so stay tuned, because it could be a great opportunity for you. Here's what we know so far.
Digital nomads in Spain
Over the last few years, the number of digital nomads in Spain has grown exponentially, including both national and foreign workers. In fact, it is estimated that 26% of workers in Spain are now willing to telecommute or become a digital nomad.
But what is a digital nomad? Could I become one? The first thing you need to know is whether your profession fits in with this way of life. Usually, digital nomads are self-employed professionals, freelancers who can develop their work through the internet, and whose activity is not related to their location.
But can I only be a digital nomad if I am a freelancer? Fortunately, from now on you can also telecommute and live in Spain if you are an employee; that is if you are an employee of a company based abroad.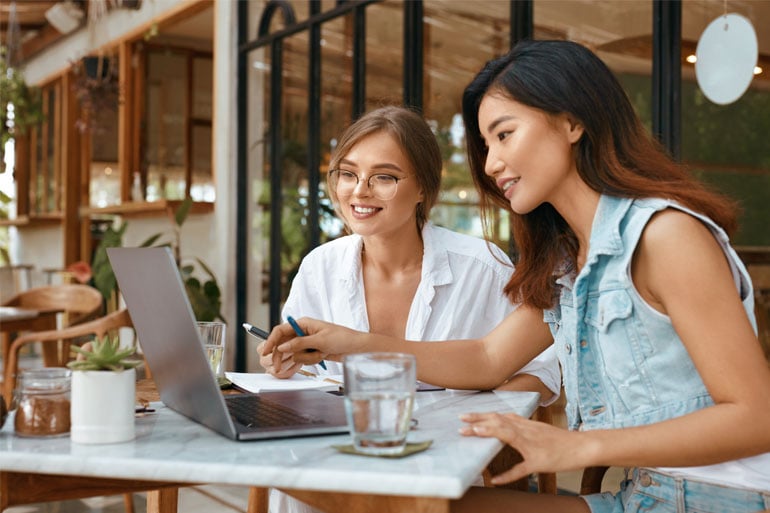 New Startup Law
Since 2018, Spain has been developing a Startup Law, a project that seeks to benefit and facilitate the way for investors, entrepreneurs and foreign workers who want to reside in Spain This law is currently at an advanced stage and it is expected to come into force before the end of 2022.
The aim of what is known as the Startup Law is, on the one hand, to encourage the creation and development of startups in Spain, and on the other hand, to attract entrepreneurs and highly qualified employees. This last point is the one that interests us.
In theory, the new digital nomads visa in Spain would give them an authorisation to reside and work in the country for one year, with the possibility of applying for an extension of an international remote work permit for a period of up to two years. In addition, the promised advantages also include tax benefits for both companies and foreign workers.
Foreign citizens with a digital nomad visa in Spain will have to pay non-resident income tax, known as IRNR. This means that they would pay less tax, as up to €600,000 of income, they would pay 15% of income tax instead of 24%. But remember, the final text of this law has not yet been published and it is still subject to modifications as it is still being discussed in the Parliament.
Visa application requirements
Although the Startup law has not yet been passed, here is a preview of what the requirements for applying for this startup visa might be:
You need to effectively prove that you are a remote worker who has moved to Spain. In other words, you have to prove that you are a foreign worker who will telework on a regular basis from the new location, in this case, Spain.
In theory, you will have to prove that your income from your job which is related to Spain does not exceed 20% of your yearly income, bearing in mind that, if you telework, your income will come from other countries.
If you are an employee (remember that you could also be self-employed), you must prove a contractual relationship with your employer of at least one year's duration and you need to have at least 3 months' seniority at the time of applying for the visa.
Your academic background and professional experience (three years of experience or a relevant academic degree) will be assessed in order to verify your ability to carry out the activity involved.
These are the specific requirements for a digital nomad visa in Spain, but don't forget the basic requirements that apply to all visas: no criminal record, no entry ban and private health insurance. If you don't already have health insurance, take a look at Caser's insurance, whether you are self-employed or employed.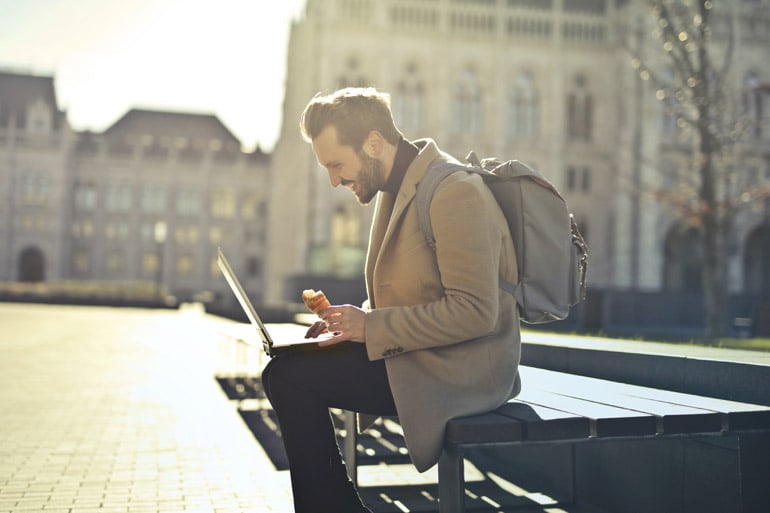 The Canary Islands, great destination for nomads in Spain
You've probably already thought about your ideal destination for living and working in Spain Perhaps, like many of the digital nomads who have already settled, you have thought about moving to Madrid (capital city, full of culture and a connection point between America and Europe) or Barcelona (coastal city, cosmopolitan and well connected). But I want to tell you about another destination you should consider.
Recently, digital nomads have set their sights on one of the most visited regions of Spain, but which is also the furthest from mainland Spain: Canary Islands. Tenerife, Las Palmas, Lanzarote... are ideal places for those looking for a good climate, peace and quiet to work all year round.
Rents and the cost of living in general are lower than in the rest of the peninsula. Considering that you only need a good internet connection and regular flights to return home whenever you want, you should not forget this possible destination in a future move to Spain.
As you can see, becoming a digital nomad and enjoying the Spanish lifestyle is absolutely possible, and we are about to have a tailor-made visa for them. If everything goes as planned, before the end of 2022 we will be able to confirm if you meet all the requirements. In the meantime, save this post and keep it handy to prepare everything. If you have any doubts, leave us a message here, we will be happy to try to help you. See you next time!