Whether you want to show off your beautiful smile at an upcoming event or you simply want to get rid of those pesky coffee stains, teeth whitening is a popular practice for achieving a brilliant white smile. There are a lot of things to consider when deciding whether to whiten your teeth, and there are many types of teeth whitening to choose from. In this post, we will discuss the most important factors to consider in a teeth whitening treatment.
What causes tooth discoloration?
As you probably guessed, your diet and lifestyle influence tooth stains the most. Cigarettes and other tobacco products are terrible for your teeth. Also, if you drink coffee, tea, or red wine frequently, your teeth are going to absorb the dark shades from these drinks. Other contributors are sugary or acidic drinks, berries, pigmented foods, sugary gum, etc.
In addition to this, environmental factors, medication, genetics, and age also influence tooth discoloration. In order to know the true cause of your stained teeth, book a consultation with your dentist. If you're looking to learn more about dental hygiene in general, discover this dental facts & myths guide.
What are the types of whitening done at home?
Whitening toothpastes
Whitening toothpastes use ingredients like baking soda, charcoal, chemicals, or abrasives to polish teeth and remove surface stains. This is the most inexpensive form of teeth whitening, but due to the low amount of whitening agents used in these toothpastes, the results vary heavily. Most over-the-counter toothpastes don't contain bleach, and thus can only whiten teeth about one shade lighter if used daily and in combination with a healthy diet and lifestyle.
Whitening rinses
Whitening rinses are similar to traditional mouthwash, but contain other ingredients like hydrogen peroxide to help whiten teeth. It will take several months to see slight results, due to the low levels of whitening agents and the low amount of time that the rinse interacts with your teeth.
Teeth whitening kits
Teeth whitening kits consist of strips, trays or brushes to put a bleaching substance (usually peroxide) on your teeth. When used daily and for the recommended amount of time, you will see whiter teeth. This method has grown very popular over the years and generally offers whiter teeth than the two methods above, however the results can be streaky and inconsistent.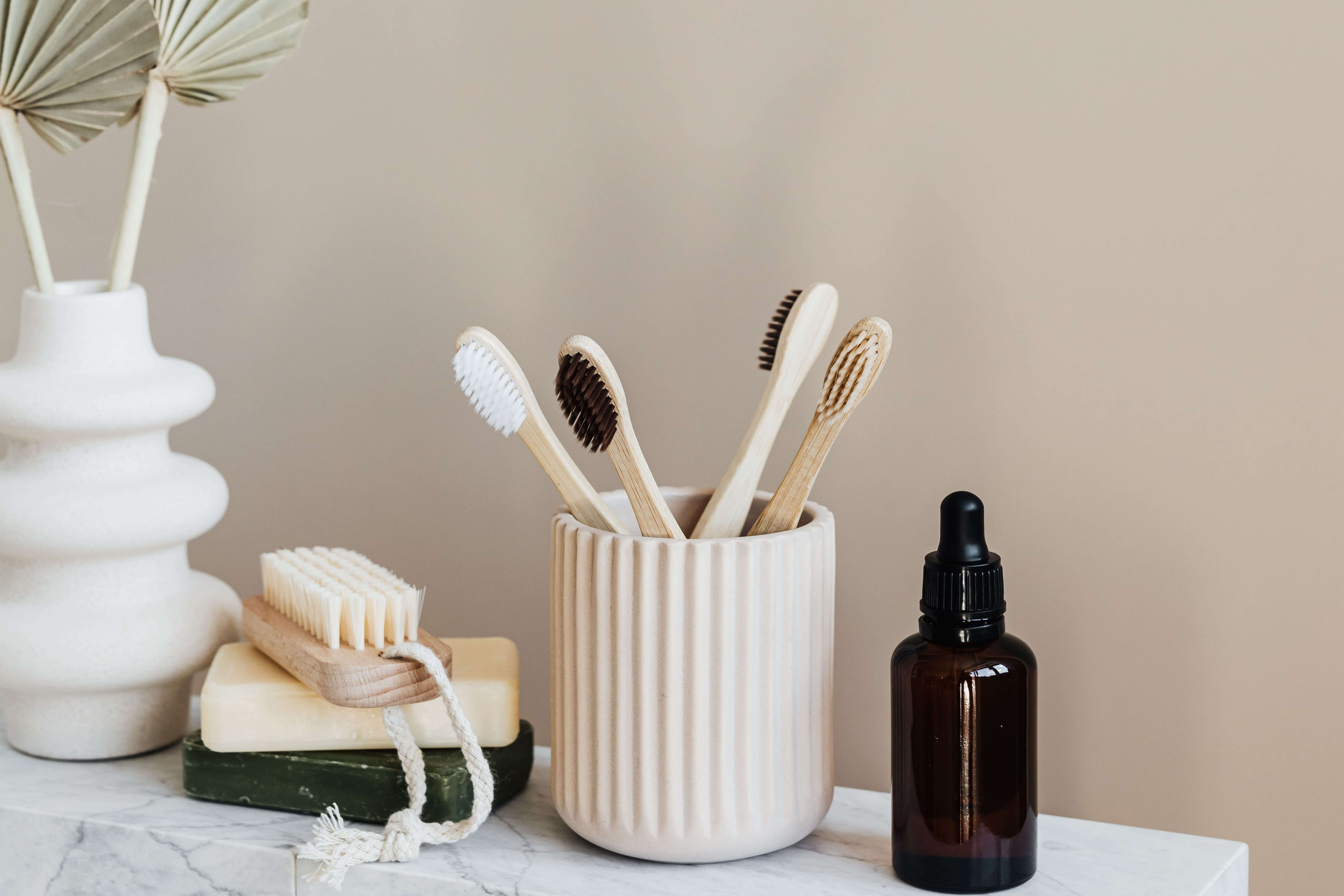 What are the types of whitening done at the dentist?
In-office whitening
A professional whitening treatment is safer and offers more dependable results than any of the at-home methods. Teeth whitening done at your dentist's office is the most effective way to get white teeth that are multiple shades lighter. Depending on the treatment used, you could see your teeth go from 3 to 16 shades lighter.
In-office whitening is done by applying the bleaching agent directly to the teeth and is normally used in combination with heat, light, or a laser. A typical session can take between 30 minutes to 1 hour, and depending on the desired level of whiteness, may require several sessions. In-office treatments are the most expensive kind.
Customized teeth whitening kits
Some dentists provide customized at-home teeth whitening kits using an impression of your teeth and a custom mouth tray that fits your teeth exactly. This helps the whitening gel spread more evenly and effectively across the teeth.
No matter what method you use, make sure you can consult a dentist by taking out Caser Dental Insurance. This can be paired with your health insurance or as an individual policy.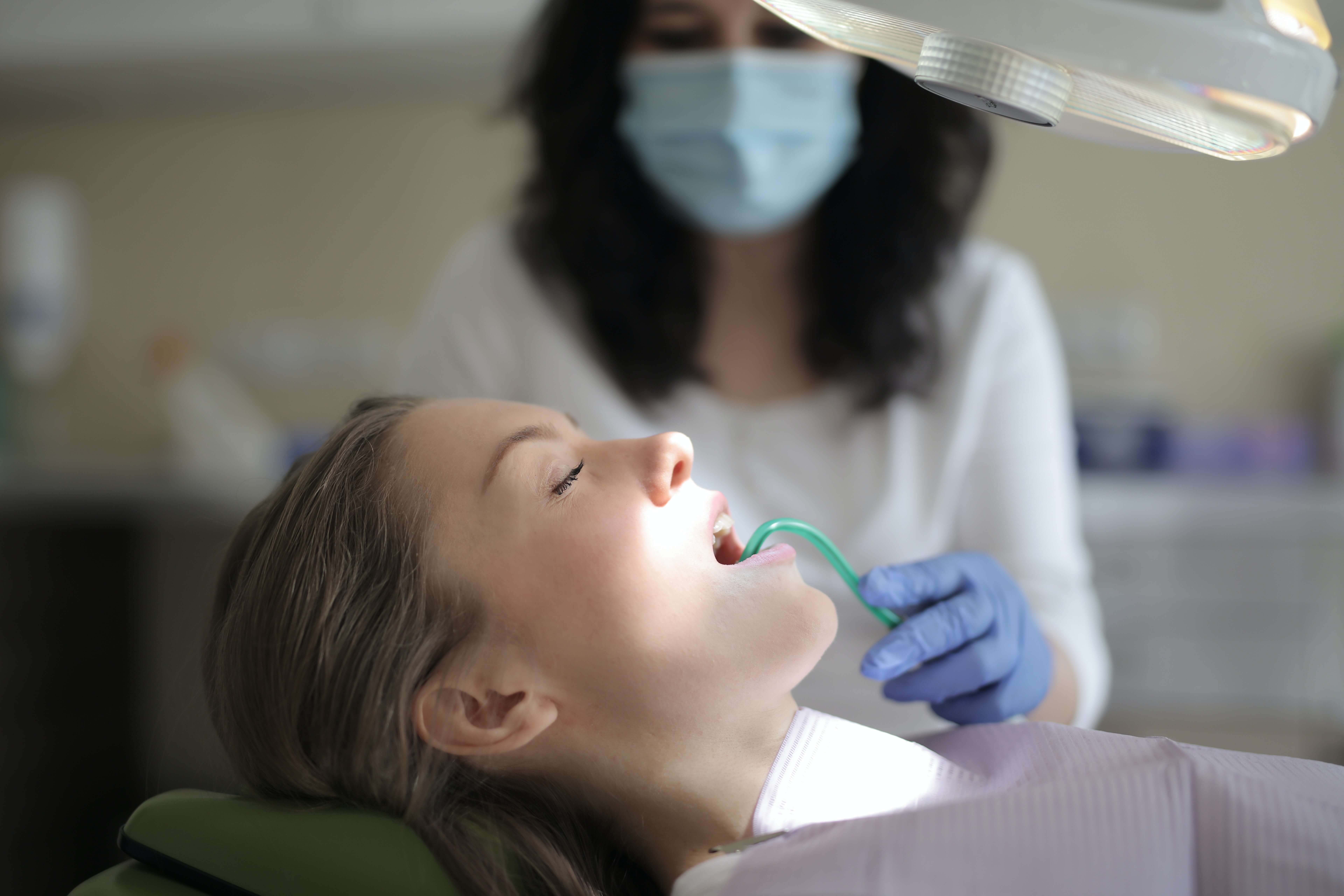 What are the costs of teeth whitening?
At-home treatments that you can buy from the supermarket or drugstore typically range from 5-50 euros. They are the most inexpensive option, but also the least effective.
At-home treatments customized by your dentist range from 200-400 euros, which includes the customized trays and gels. This price will vary based on the number and length of treatments.
In-office treatments range from 300-1,000 euros. The price depends on the chosen method, brand, number of sessions, etc. This is the most expensive, but most effective option.
What are the effects of teeth whitening?
Depending on your chosen method, you will see teeth from 1 shade lighter up to 16 shades lighter.
Increased tooth sensitivity due to chemicals and light/lasers. Consider a special sensitive toothpaste and soft foods for the first few days after a tooth whitening treatment.
Irritation of the gums due to the chemicals used. Consult your dentist if you see continued irritation.
Increased confidence due to the brightness of your smile.
Sustained tooth whiteness, if used in combination with a healthy diet and lifestyle.
Who shouldn't do teeth whitening?
Children and pregnant/lactating women
People allergic to whitening agents such as peroxide, bleach, or other chemicals.
People with sensitive teeth, gum disease, worn enamel, cavities, and exposed roots.
People with fillings, crowns, and other restorations that do not whiten.
People who routinely smoke, eat heavily staining foods, or have certain hues to their teeth. Although you can achieve temporary whitening, the effects will not last long based on your lifestyle factors.
Other options instead of the above mentioned types of teeth whitening include veneers, bonding, crowns, and more. The best way to know what type of treatment will work for you is to consult your dentist. If you're still looking for into on dental facts & myths, discover the guide below: