When we decide to change our place of residence, and even more so when we make the decision to move to another country, one of our biggest concerns is healthcare. Whether it is to take care of our family (especially our elders), or if we are thinking of starting a new one, or simply for our own health, good quality healthcare is a must. No one is safe from suffering a serious fall, having sleep problems as a result of stress, needing emergency surgery, and so on.
As a migrant, I remember that during my first months in Spain I was also concerned about this issue. But only from an administrative point of view, since I had no doubts about the quality of the Spanish healthcare system. Both public hospitals and private clinics guarantee top quality healthcare and have the best professionals.
If you are thinking of moving to the province of Malaga, in Andalusia, and more precisely to the Costa del Sol, this post may be of interest to you. I'm going to tell you about five private hospitals in Malaga. These are hospitals that you can find in the province, and which are part of the healthcare network that Caser has at your disposal when you sign your health insurance with them. Let´s take a pen and paper to write down the information!
Hospital Quirón Málaga
In Spain, Quirón is a byword for premium healthcare as it has a wide network of clinics and specialized healthcare centres throughout the country. Hospital Quironsalud Malaga, located west of Malaga City, opened its doors in 2009. Therefore, it has state-of the-art equipment and a great medical team formed by two hundred specialists in different areas.
If you are thinking of having children, this hospital is a leader centre in pediatrics, gynecology, and assisted reproduction. In addition, its neonatal UCI (intensive care unit) is considered as the best equipped in Malaga. An important fact: it is the only neonatal UCI in the province that delivers births of babies of less than 34 weeks of gestation.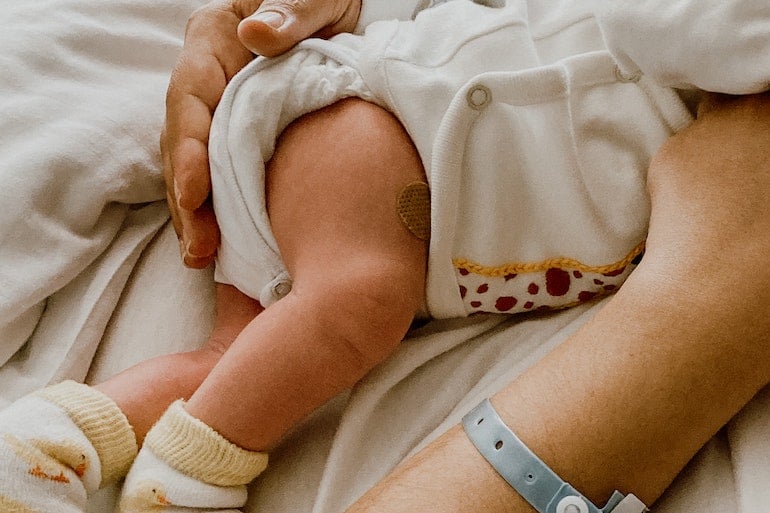 Hospital Vithas Parque San Antonio
This hospital is located in one of the most beautiful areas of the city, on Avenida Pintor Sorolla and only a hundred metres away from the Pablo Ruiz Picasso maritime promenade. It is near the port and the famous Larios Street (Malaga's open-air shopping mall), so it is very well connected.
This hospital is highly regarded by the patients according to the data shown in the FBA Consulting Report (surveys specializing in patient experience) in emergencies, hospitalisation, and outpatient surgery. Vithas Malaga Hospital can be at the top of your list if you settle in Malaga with your family, as it is the reference center on the Costa del Sol in Early Childhood Care.
Xanit Hospital Internacional
It is a centre which is designed for foreign patients as well as for locals, as its name suggests. Located in Benalmádena (undoubtedly one of the most beautiful villages on the Costa del Sol), it tends to more than 600,000 patients a year, 40% of whom are foreigners. That is why it has the "International services" area, allowing an effective communication between patients and the medical/administrative team. We all know how important it is to understand the doctor and, above all, to be understood in the clinic when we have a medical emergency, and we are abroad. If you haven't had enough Spanish lessons yet, you will be delighted to have this service at the clinic.
Founded in 2006, this centre specializes in Medical Tourism and has been recognized by The Joint Commission Healthcare Organizations (JCAHO).
Clínica Premium Marbella
We have now arrived at the most famous city of the Costa del Sol, Marbella. This is a city which is chosen by Spaniards and foreigners alike to enjoy the summer or to make it a permanent place of residence. It is the second most populated municipality in the province, with more than 145,000 inhabitants living there all year round. The Marbella Premium Clinic is located there. This healthcare centre is a centre of reference, both for the excellence of its medical team, as well as for the technological equipment it has for each specialty.
For example, the clinic has recently acquired the Da Vinci surgical robot, which is an ideal equipment for minimally invasive surgery. In addition, among the professionals who form part of the medical staff is the urologist Gonzalo Sanz, recently included in the Top Doctors list of the fifty best doctors in the country.

Hospiten Estepona
We arrive at the western end of the province of Malaga, to Estepona, and here we find the Hospiten Malaga clinic. This centre is part of a network of medical centres which encompasses several countries, such as Mexico, the Dominican Republic, Panama and, of course, Spain.
This centre, in 2021, was given recognition at the BSH-Best Spanish Hospitals Awards, placing itself among the best hospitals in the country, after competing with more than 120 hospitals in Spain. It has been open since 2005 and it was the first centre of the network to open in the Iberian Peninsula.
As you can see, Malaga province displays a large number of hospitals and medical centres that are on a par with the best in Spain and Europe. They have the more recent equipment, great professionals and facilities that meet high quality standards. In this article I am only talking about five private hospitals in Malaga, to allow you to take a look at them and see how the healthcare system works in this beautiful Andalusian region. But the list goes on and it is long, so when the time comes you will be able to decide with certainty and confidence.
If you have more queries or want to investigate further, I invite you to visit the Caser Expat Insurance page where you will find more in-depth information about the services, available healthcare centres, their rates and the advantages associated when subscribing your health insurance. I hope all this information will help you and I hope that thinking about your health when moving to Spain will no longer be a headache for you.
See you soon!
If you are searching for health insurance in Spain, Caser Expat Insurance has the right policy for you!