For most of us "pet owners", our pet is as much a part of the family as any other family member. In fact, as I sit here, my dog Bo - a sweet, cuddly dog that is always up for a walk - is lying beside me on the couch. She brings a lot of joy to my family, and I am so glad that we rescued her from the dog shelter 4 years ago. Our family wouldn't be complete without her.
Because we regard our pets as real family members, we want nothing but the best services and care when we go to a pet clinic or similar facility. Besides clinics, Caser Expat Insurance has specialized pet wellness centers in Spain where you can take your pet. It is called a pet wellness center because their goal is to provide your animal companion with a longer and healthier life, and they know that it takes more than just a veterinarian to improve the life of your pet.

Pet Wellness Center Offerings
Every pet wellness center has their own specialty. Discover some of the most typical offerings below:
It starts with a good education for the new family members. Puppy classes are an important part of the overall wellness of your dog. At the training stations, puppies and their owners learn how to adjust and behave in public and at home.
Vaccinations for cats and dogs are given at nearly all of the pet wellness centers in Spain. The veterinarian will chip your pet, so that you, the owner, can be found if they escape or get lost. The registration of the vaccinations will also be added to their digital passport.
Most pets need some extra care once in a while. Dog trimmers can trim the pets, wash them, and take care of long nails. Most specialized wellness centers have equipment to take care of the smallest and largest pets.
Food is one of the most important aspects of your pet's health. There is a large range of pet food that varies in price and quality. It can be hard to find the right type of food that is best for your pet. You can always ask for help in one of these specialized centers.
You take your pet with you whenever you can, but sometimes you need a pet daycare or a pet hotel. From my own experience, I find it hard to leave my dog in the hands of someone else. Therefore, it is important to find a good and reliable kennel.
If the teeth of your pet are not being cleaned, it can directly affect their health, just like with people! Dental cleaning is there for another important part of the healthcare of your pet.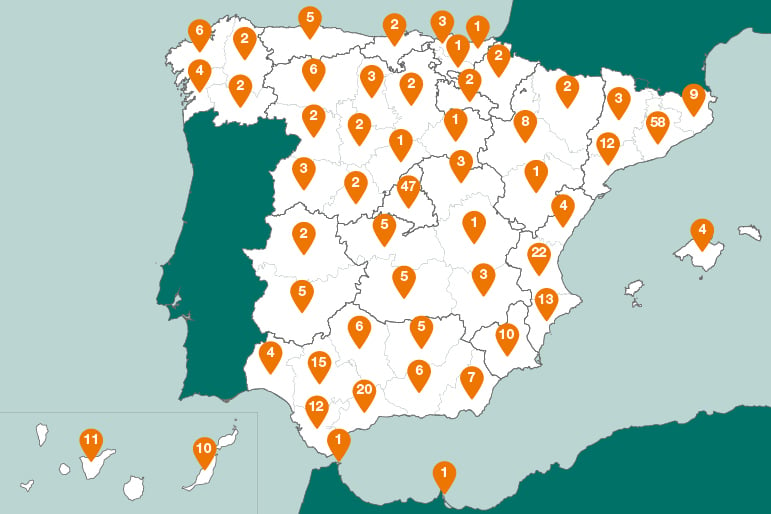 You can find the Caser Pet Wellness Center nearest you and learn about the specialties they offer on the Caser website. With their special pet insurance that is available for cats and dogs of all breeds and ages, Caser will cover part of the costs and provide you with many additional benefits. See all the benefits in this blog post.