Undertaking the Camino de Santiago hike is one of the best ways to experience Spain from the ground up: in trekking across Spain on this fabled pilgrim's route, you'll have access to its people, its landscapes and its food. Popularized in 2010 in the Martin Sheen film The Way, pilgrims have been flocking to Spain to hike the trail for reasons as varied as religious, spiritual or for the pure fun of it, for thousands of years.
I hiked exactly 326 kilometers to Santiago de Compostela in 2013 along the Camino del Norte rather than the popular Camino Francés, or the French Way. Starting in Avilés, an industrial city in the region of Asturias, a friend and I walked over 14 days, breaking up the hike into stages. We'd been living in Spain for six years already but looked forward to really delving into the asturiano countryside and to the adventure of doing little more than strapping on a pair of boots in the morning and walking westward. And, boy, does the Camino give.
But the Camino de Santiago hike posed a problem: I needed to find a way to pack equipment for a 200-mile hike across Spain through both rain and shine – and I am not a light packer. As a rule of thumb, your backpack should weigh 10% of your body weight, which meant I had around six kilos to work with for two weeks and 12 stages to Santiago.
The footwear for the Camino de Santiago hike
Without a doubt, your whole world is at your feet on the Camino – even if you've chosen to bike or horseback ride across Spain, having sturdy, waterproof shoes is paramount. Seek a specialist if you're unsure what boots will work best for you, and don't be afraid to sacrifice style and price for comfort here. I chose boots that hit below the ankle but should have bought the higher boots to prevent twisting an ankle – the Camino del Norte is also a bit more strenuous and full of hills, unlike the majority of the popular Camino Francés.
I also had custom insoles that helped correct knees and ankles that had been battered from 15 years of gymnastics. Any veteran peregrino will advise you to break in your shoes and do some training before your trek. I began walking to and from work (about 2.5 kilometers each way) several weeks before heading up north; by the fourth day on the Camino, we could walk five kilometers in under an hour.
TIP: bring a pair of rubber flip flops for the shower and to give your feet a break in the evenings after the day's trek. My feet slipped into thick-soled Reef sandals with cloth straps for walks around the villages we slept in, too.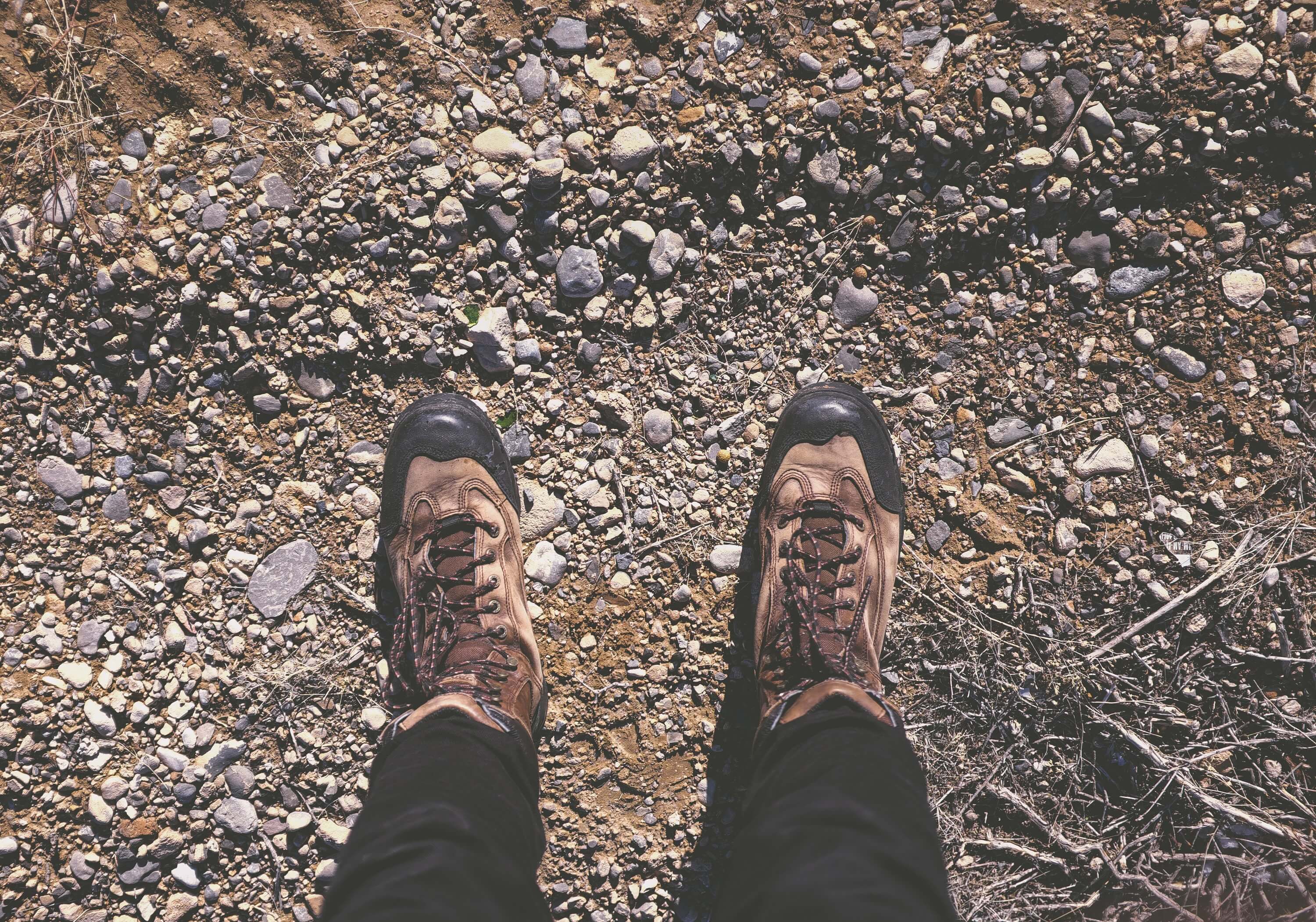 The gear for the Camino de Santiago hike
The backpack you choose will likely be one of the most important purchases you make before taking on the Camino. Look for a bag that has a weight distribution that will put everything on your hips. I chose a 60L bag has meshing to help my back breathe, loads of extra pockets to put important things and a divider that separates the heavy things from the lighter ones further up my back. While 60L was more room than I needed, I could add snacks from daily grocery store runs. And don't forget to affix the conch shell, the universal symbol of the Camino and of Saint James.
TIP: If you don't lift weights, consider starting. Having strong core, neck and back muscles will help put the weight of your pack in your hips as opposed to your shoulders.
The other necessities include:
Lightweight sleeping pad and sleeping bag for nights in the albergues, or pilgrim inns.
Two trekking poles
Rain gear for you and your bag
Flashlight, preferably a head lamp, for early morning starts or rustling through your bag in the dark
Lightweight shammy or towel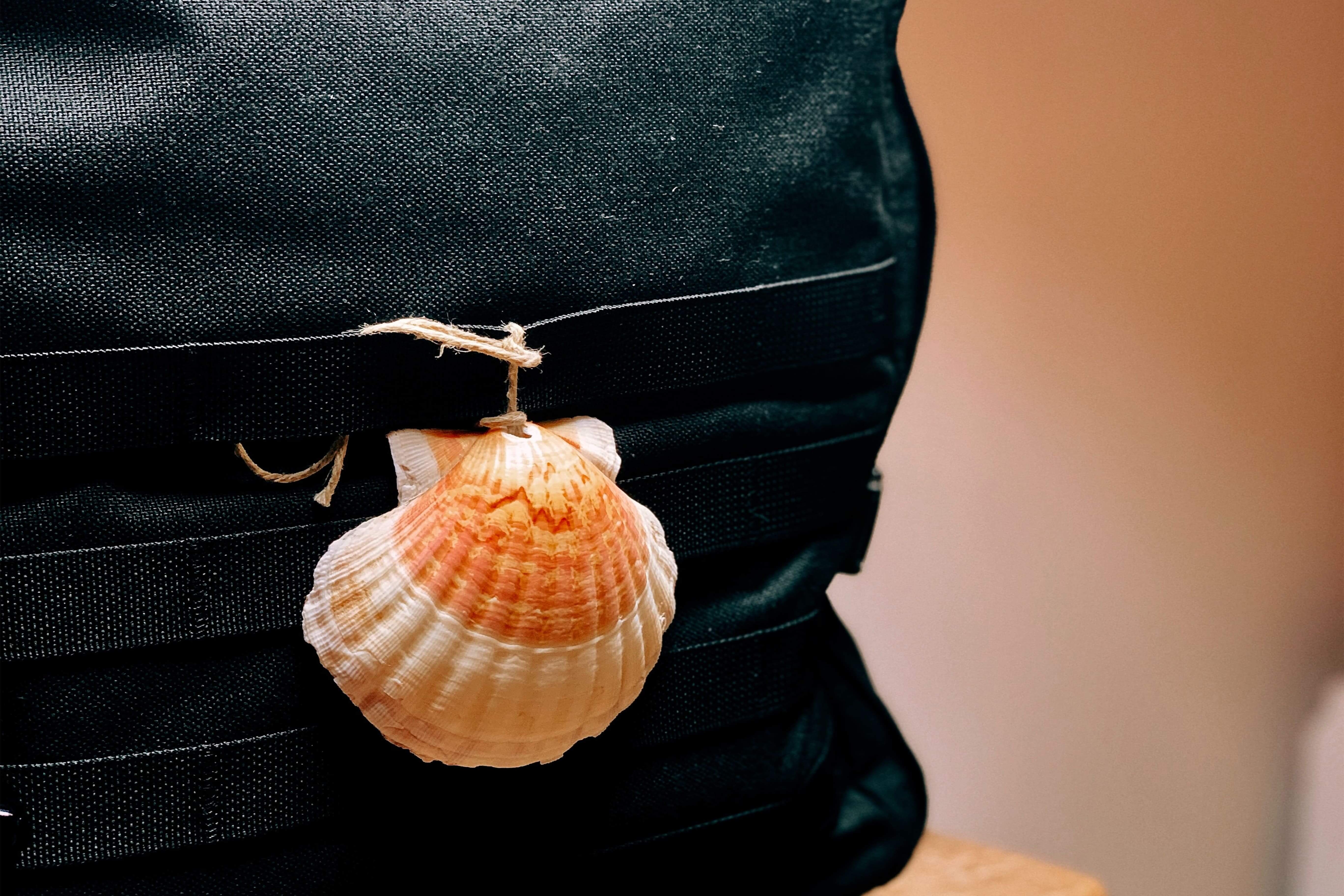 The clothing for the Camino de Santiago hike
The tricky part about packing for the Camino de Santiago oftentimes comes down to the amount of clothing you'll be brining. Weather can be unpredictable in the north of Spain, much like in my native Chicago – you may have all four seasons in one day. Expect rain at some stages the way you'd expect blisters.
TIP: The Camino is not a fashion statement – leave home any valuables, jewelry and anything that could be considered too heavy. Layering will make all of the difference here, too.
I went with the basics:
Three short-sleeved t-shirts and two tanks with built-in wicking for perspiration
3 pairs of anti-blister socks
Pants that convert into shorts with just a zip
One long-sleeved, mid-weight, waterproof jacket
A straw hat for the sun that was discarded in favor of a bandana
Don't forget non-Camino clothes for when I'm not out walking, so I've thrown in comfy pajamas, a lightweight cotton dress, a pair of shorts and another t-shirt.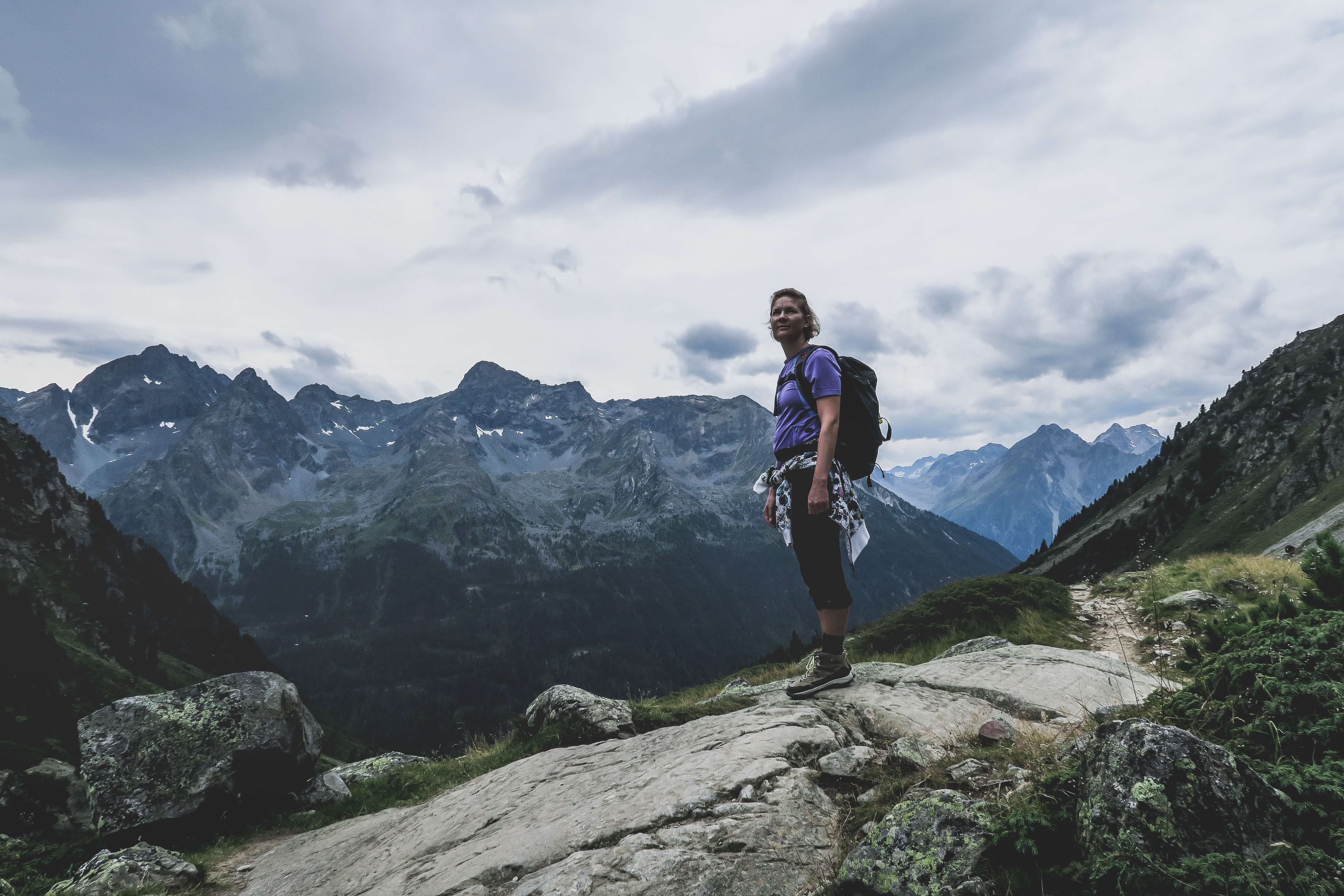 The medicine for the Camino de Santiago hike
Veteran pilgrims warn of road hazards – blisters are rampant, food doesn't always sit well with stomachs and there is always, ALWAYS someone snoring in the albergue.
Be sure to include:
Betadine (antiseptic spray)
Suncream
a needle and thread to sterilize any blisters
earplugs
10 big safety pins
anti-bacterial hand gel
a Compeed anti-rub blister stick
anti-allergy eyedrops
micropore (tape)
various anti-blister pads and bandaids
If you have medicine that you take regularly and are concerned about finding it in Spain, be sure to carry extra as well as a prescription. Don't forget that pharmacies along the way are well-equipped for pilgrim woes, so you can find a knee brace or some ibuprofen.
TIP: strip away all of the extra casing to save a few precious grams, and keep your meds packed at the very top of your bag for easy access. The safety pins are useful for hanging clothes off your backpack, as well as popping blisters when they've been sterilized.
As someone who is accident-prone, I was also sure to have private insurance (which luckily only weighed a few grams by way of the plastic health card!). The Caser Activa plan was perfect in that my monthly payments were – and remain – low, and I pay a co-pay for doctor's visits. Apart from five blisters and a sore knee, I walked every single step to Santiago and avoided injury.
The extras for the Camino de Santiago hike
There were other things I just couldn't travel without on a normal trip – a small notebook and a few pens, my Kindle, my camera, a clothesline, a waterproof watch, a jackknife and an iPod. In addition to the excellent Eroski guide to the Camino online (Spanish only), I had the latest version of a Camino del Norte guidebook.
Other pilgrims choose to bring little trinkets from home, like packages of instant coffee or a small dictionary to help with the language. Two things you cannot forget is some kind of ID card and your pilgrim passport, which will be stamped at albergues or offices or churches along the Way as proof that you've done the Camino. You can usually pick them up in busy cities or send out for one.
Somewhere between Avilés and Santiago, I got rid of two shirts, the dress, pages of my guidebook, the hat and a trekking pole. It's incredible how little you can actually need. I've since used the gear for other hikes and trips – including eight days in India – but no sooner than when we'd arrived to Santiago, I began to long for the moments of just sweeping my hair back into a ponytail, pulling my damp clothes and boots on, and just walking west.
If you also want to try out rock climbing, discover the beginner's guide below: