Amidst rising temperatures and more volatile weather patterns, the threat of climate change in Europe is becoming more evident. Did you know that temperatures in Europe have more than doubled in the last 30 years? In response to the crisis, the European Parliament passed the European Climate Law, which saw climate change activists breathe a sigh of relief when it entered into force on 29 July 2021. But what exactly does this law set out to do?

In a nutshell, it aims to make Europe's economy and society carbon-neutral by 2050, i.e., achieve net zero greenhouse gas emissions by EU countries as a whole. As an intermediate target, it aims to reduce greenhouse gas emissions by 55% by 2030 (compared to 1990 levels). EU institutions and Member States are legally bound to take the necessary steps at EU and national levels to meet the target. In Spain, consequently, the Climate Change and Energy Transition Law was implemented in May 2021, which alongside other environmental policies, aims to cut mobility emissions by ensuring that there are at least 5 million electric or plug-in hybrid vehicles on the road by 2030. In fact, from 2035 onwards, no new vans or vehicles emitting CO2 from their tailpipes will be available for purchase. We've all heard of electric cars and their plethora of benefits, but how much do we know about hybrid vehicles?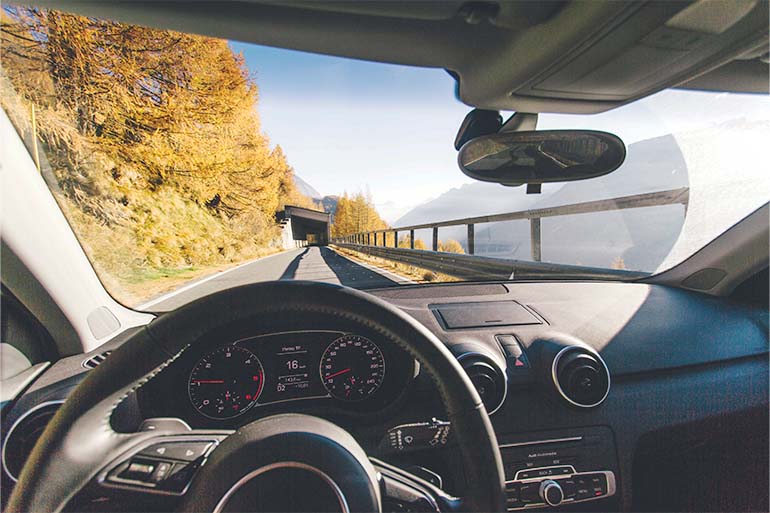 A closer look at hybrid cars
According to car manufacturer Kia, "a hybrid car uses more than one means of energy, combining a petrol or diesel engine with an electric motor, and the two systems work with each other to move the vehicle. This allows the car to burn less gasoline, achieving better fuel efficiency than a traditional engine that solely uses fuel does. Electric power serves to boost the performance of the engine. Hybrids, except for plug-in hybrids, charge the battery through its internal system, so they do not need recharging. Plug-in hybrids are a halfway house between conventional cars and all-electric vehicles. So, they run on both an electric motor and an internal combustion engine but can charge its battery by "plugging in" to an outside electrical source." All sounds a bit technical, right? In short, hybrid vehicles provide sustainable, environmentally friendly mobility without sacrificing performance. In view of these benefits, hybrid cars are naturally on the rise in Spain, but what do you need to consider when it comes to insuring this type of vehicle?

Good news - hybrid car Insurance for electric or hybrid vehicles works almost exactly the same way as any other insurance for combustion cars, covering the owner financially in the event of an accident and bearing any expenses that may come about, including damage to the vehicle, personal injury or even total loss. That said, there are some differences, as these insurance policies provide for the protection of certain high-value parts exclusive to this type of vehicle, such as the charger, battery, transformers, and inverters.

In response to the rise in these types of vehicles, insurance companies have adapted their insurance offering to meet the needs of drivers and the needs of their hybrid cars. Caser Expat Insurance not only provides protection through a full range of hybrid car insurance policies, from basic third-party right up to comprehensive, but also offers special conditions that we'll delve into below.
What should you bear in mind when taking out hybrid car insurance?
Although hybrid car insurance works almost the same way as standard car insurance policies, there are certain types of cover, some compulsory, that you would be wise to include in order to ensure you and your hybrid vehicle are protected.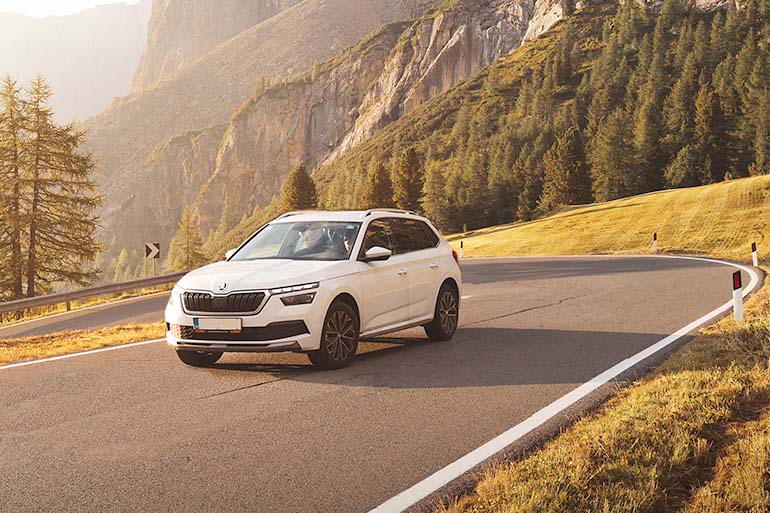 What are the benefits of taking out hybrid car insurance with Caser Expat Insurance?
Choosing the right car insurance can be a tough decision, as there are lots of factors to take into account. Naturally, you'll want to weigh up the pros and cons of each insurer and the different types of insurance they offer. At Caser Expat Insurance, in addition to the flexible options offered for hybrid car insurance, there are a range of benefits that you may find interesting.
Road safety is paramount and in everyone's interest, so Caser Expat Insurance provides good driver bonus of up to 60% to policyholders who renew their policies if they have had zero claims the previous year.

Access to a premium network of garages specialising in windscreen breakage, as well as exclusive services including interior and exterior cleaning and annual maintenance and MOT inspections, making sure your hybrid vehicle stays in tip top shape. Plus, if your windscreen is broken, Caser Expat Insurance offers immediate repair and replacement, as well as a mobile unit if your car is in a private garage.

Opting for a hybrid car may well be pricey, but at Caser Expat Insurance, in the event of total loss, loss due to theft or fire, you'll be compensated 100% of the purchase value of the car during the first 2 years after its initial registration, and 120% of the market value during the third year.
You are committed to protecting the environment, and Caser Expat Insurance is committed to protecting you and your vehicle by offering a range of flexible hybrid car insurance options, so you can choose the type that best fits your needs. To compare the different policies available and the range of cover included, click here.

Although Spain is a long way off of hitting its target of 5 million electric or hybrid vehicles on the road by 2030, it's clear that hybrid cars are on the rise, and will continue to gain ground in the market in the future. Going electric or hybrid is not only a step towards sustainable mobility and a greener environment, but also a sizeable investment that you'll no doubt want to look after as best as possible with the right insurance. You've come to the right place.
If you are searching for car insurance in Spain, Caser Expat Insurance has the right policy for you!