You've done it – you've decided to buy a house in Spain. Deciding where to buy is a monumental enough task in a country as large and varied in Spain, and you'll need to consider other factors like cost of the property or plot, how much deposit to buy a house in Spain, security for a holiday house and perhaps even a large-scale renovation. So, just how much money are we talking?
Read on for a quick guide to how much deposit to buy a house in Spain, as well as tips and tricks to make the process as smooth as possible.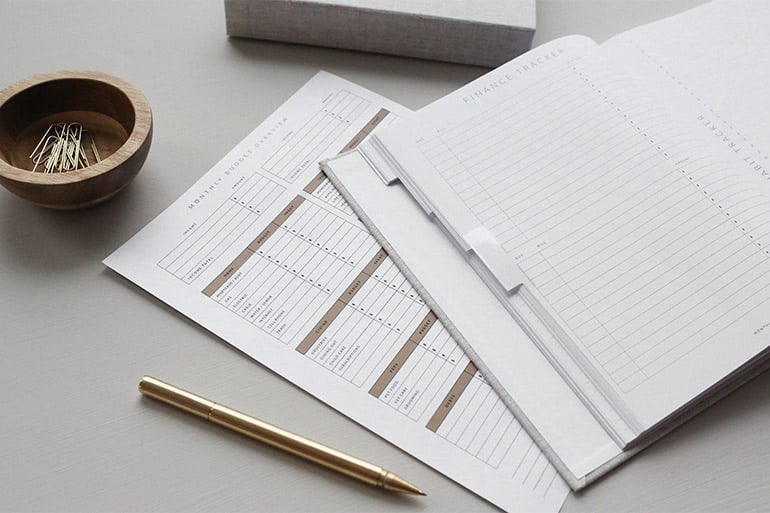 Buying a house in Spain: what to do before you begin
In general, buying a home in Spain would be similar to buying in another country, and both current residents and non-residents are eligible to buy a home in Spain.
The only extra step you must take is registering for a tax registration number, called a NIE, or número de identificación del extranjero. The NIE is a seven-digit number with a letter flanking both numbers (for example, Y1234567-Z). You can apply for a NIE at your nearest Spanish consulate or even once in Spain during your first few weeks with boots on the ground.
Caser has provided a comprehensive guide to getting your NIE here.
Consider both budget and location and consider hiring an estate agent to not only help you find a property but also someone trusted to guide you through the process, especially if you do not speak Spanish or will not be in-country at the time of purchase.
You'll then need to decide whether you will engage in a mortgage or if you'll pay outright in cash.
You've found the perfect house – congrats! Before you can begin the purchasing process, there are a few steps in between.
First, submit a preliminary offer (fianza o reserva). This buyer's agreement signals that your offer is serious and protects you from being outbid – think of it as a down payment. If you decide not to buy the property, you will lose this money. If the buyer does not accept your offer, they are obligated to pay double the amount of the initial offer. Typically, this amount is proportional to the property's value – the higher the asking price, the higher your signal should be.
Sellers are not responsible for any property imperfections and thus making claims is extremely difficult, so consider having property and financial checks done. Performing these necessary checks will safeguard you from engaging a seller that is close to bankruptcy or who has not been honest about the home's value (which could cause you to pay back taxes in the event that the home's value is far higher than the closing price).
Finally, you will need to provide a down payment if you intend to mortgage the house from a lender. How much the initial payment cost depends on a few factors:
Setting a deposit on a house in Spain as a resident
If you are already living in Spain, you must be able to put up at least 20% of the property's price, plus the additional cost of taxes, fees and other expenses to qualify for a mortgage. Spanish banks will accept up to 70 or even 80% of the total property price, and mortgages are usually engaged for five to 30 years, depending on your age at the time of purchase.
You will need to prove financial solvency, typically in the way of bank statement or paycheck stubs; note that a translation and legalization of these documents may be required if the original document(s) is not in Spanish.
Setting a deposit on a house in Spain as a non-resident or purchasing from abroad
While there is no hard-fast rule for the amount you must deposit as a non-resident, you can expect to pay a higher amount than a resident – sometimes as much as 40% plus proof of financial solvency (and their legalization and translation, of course). Some larger banks, like La Caixa or Santander, will have special rates for foreign nationals who wish to engage a mortgage.
Remember that you'll have to move your country's current into euros. That said, with a NIE, you can open an account at most Spanish banks; in fact, this is a wise idea if you plan to contribute monthly mortgage payments.
Golden Visas and home purchases
Spain – as well as other European countries – participate in a scheme to bring investors with a lure of a residency visa. Called a golden visa, this allows an individual to purchase a portfolio of no less than 500,000€ per person (or 1 million euros for a couple) in real estate. This can be done through either a cash purchase or a mortgage.
Now that you know how much deposit to buy a house in Spain, you can apply for the mortgage or purchase cash-in-hand.
Shop around for a bank in Spain if you will be taking out a mortgage. Some banks offer low or no annual fees, and you will usually be able to decide if you want a fixed (fijo) rate or a variable (variable) rate, based on the current Euribor rate.
But you're not done yet!
Next, sign the deed (escritura or nota simple) in front of a notary. This is always done at the cost of the buyer. Both the buyer and the seller sign the compra-venta, and the home is now yours.
Update the property in the (Registro Catastral). The Registro Catastral is like a Spanish land registry. Oftentimes, your estate agent will complete this paperwork for you and give you your número de referencia catastral for tax purposes.
And thus, commence the series of trips to IKEA to furnish your new place in the sun.
Additional taxes and expenses to consider when purchasing a home in Spain
Buyers tend to front most of the administrative costs associated with the home purchase. As a rule of thumb:
Property transfer tax: 6-10%; note that new build tax is slightly higher, and land plots or commercials properties are closer to 21%.

Notary costs, plus title deed tax and registration fees: 1-2.5%.

Legal fees: 1-2%.

Historic or preservation taxes: variable.

Holiday home lets: variable by Autonomous Community.
If you're buying from a broker rather than directly from the owner, factor in another 2%.
There are also annual taxes to consider, including Income Tax / Capital gains taxes, which are paid for both residents and non-residents, the real estate tax (IBI, or impuesto sobre bienes inmuebles) and a non-resident property tax if you will not be residing in the property. Again, these rates vary by region but will not be a part of the initial purpose.
Don't forget home insurance!
You've found the perfect home and have secured the mortgage, and now it's time to ensure that it remains your beloved place in the sun. Taking out insurance is the best way to protect yourself and your property, and it's often a consideration for securing a mortgage.
Consider Caser's home insurance for expats: your basic, monthly coverage will provide help for a myriad of homeowner headaches, including but not limited to:
Severe weather

Fire or explosion

Flooding or water damage

Burglary or theft

Civil liability
You can also take out additional services, such as full-risk or appliance coverage, or consider bundling your home insurance with other Caser products for additional savings. Remember that most lenders will require you to have home insurance, and that you must have health insurance for obtaining a NIE.
Get a quick and personalized quote by clicking here.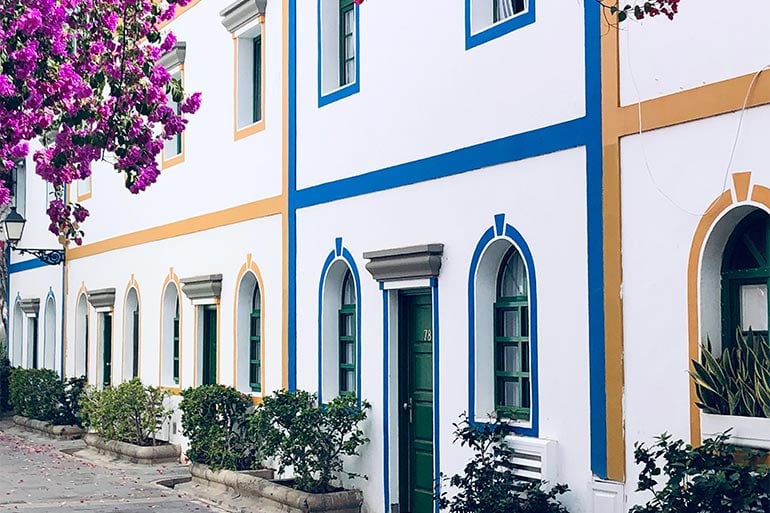 Additional considerations for purchasing property in Spain
Estate / real estate agents: If you consider having one important to finding your perfect property and having help during the process, you can find English-speaking agents as well as well-known international firms like Re/Max and Coldwell Banker. Some smaller cities also have mom and pop real estate offices, or national Spanish agencies like Red Piso.
If you will not be in Spain at the time of the purchase of the house, this person can become your legal representative for all part of the process, from viewing properties to signing the compra-venta document.