Sometimes, when you have to change your country of residence, you also decide to change your job. Depending on where you move to and your working circumstances, moving to another country can be a good time to try out a new profession. And if you speak English, teaching could be a good option.
That's why, in this article, we're going to talk about the TEFL certification in Spain. If this name doesn't ring a bell, read on to find out what it is, how to get it in Spain, and most importantly, why it can be relevant to your new life as an expat.
What is TEFL?
TEFL is the abbreviation for Teaching English as a Foreign Language. In other words, it is a certificate that allows you to teach English to non-native English speakers, to people who wish to have English as a second language (French, Spanish, Italians, Japanese, etc.).
At the same time, regarding the Spanish language, there are courses and masters in ELE (Spanish as a Foreign Language), which is the necessary training for Spanish speakers to be able to teach our language to foreigners who come to live in Spain.
If your first language is English, obtaining the TEFL can open the doors for you to the professional world through teaching, and you could work as an English teacher in any non-English-speaking country (Latin America, Spain, France, Italy, etc.).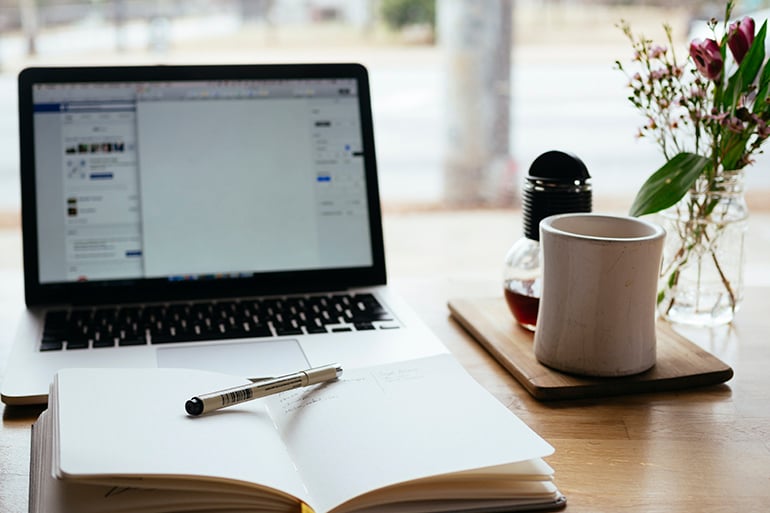 Is it compulsory to have this certificate?
It is not compulsory, but in Spain, private language schools usually require a TEFL certification to get the job, in addition to years of teaching experience and, in many cases, being a native teacher. Being a native teacher can be a great added advantage in your case.
As a native Spanish teacher, I can tell you that being a native speaker of a language and teaching it are completely different things. Having a background in language teaching is very important, since you will gain a lot of confidence when dealing with your students' questions. Even after obtaining the certificate, you will still learn a lot about your own language while teaching.
Moreover, obtaining the TEFL certification in Spain for teaching English has an added advantage: not only will it help you to get better jobs in language schools or private teaching centres, but it will also give you the chance to add value to your work as a freelancer.
In recent years, many people have decided to become self-employed and become entrepreneurs as teachers. In this case, having an official certification will be essential to be able to raise the price of your classes, based on your knowledge and experience. As you can see, it is not compulsory, but it will certainly be a plus point on your CV.
What is the TEFL course like?
Duration: There are several options when it comes to doing a TEFL course, but the most recommended one is to take a course of at least 120 hours. This guarantees a minimum level of teacher training, so it will give you more points when it comes to getting a job.


It is possible to do the course online, many schools nowadays offer this possibility, although doing it in person may be the best option, especially if it is your first approach to teaching.

Teachers: Generally, course tutors are highly qualified professionals and experts in language teaching. Always check the experience and qualifications of the teaching staff before enrolling on a course. You will normally find this information on the course provider's website.
Price: It can range from €1000 to €3000, depending on whether or not you need a visa (Check out our article: How to get your student visa to study in Spain for more info about visas). However, my advice is not to choose the cheapest courses, as this will probably result in a lower quality course, with less qualified teachers or fewer hours of training.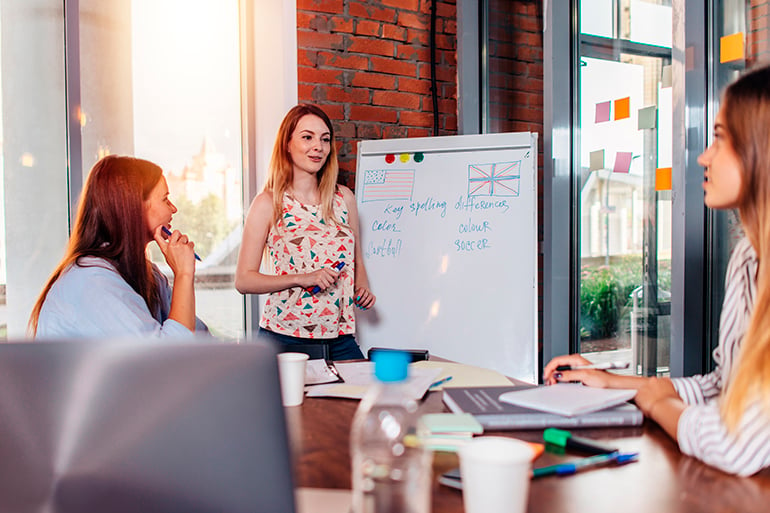 Do you have the right profile to obtain the TFL?
Although it may seem obvious, let's be clear about the most important requirement: your knowledge of the English language. In order to prepare for and obtain a good score for TEFL, you must have a minimum level of English (C1) if you are a non-native speaker, which means an advanced command of the language. If you are a native speaker, you do not need to prove your level of English.
Beyond this fundamental requirement, you will need willpower and dedication. In other words, you will need to invest time. Having a good study routine will help you prepare for the exam. Remember that it's not just about knowing English, but also about knowing the exam and what is expected of you.
The preparation course will consist of teaching hours dedicated to language didactic training and also a part of its hours will be dedicated to practice. Use this time to discover your strengths in the classroom.
Last but not least, you will need vocational skills. Some people look to language teaching as a quick and easy job, but the truth is that the teaching job is very demanding and it is not always well paid. If you are thinking of becoming an English teacher, bear in mind that you will be spending a lot of time with your students and your classes; so the best course of action is to analyse yourself, weigh up the pros and cons of the profession and then decide.
Find out more
If you think TEFL is for you, now is the time to do some research and find out your best option. There are several centres in Spain where you can be trained, like this one: Tefl Course Spain - TEFL Madrid Academy or this other one Tefl en España .
I hope this information helps and inspires you in case you are thinking of turning your professional life around. As usual, drop us a line if you feel like it or if you have any questions - see you next time!