Funerals are one of those topics that we don't want to think about until the worst has happened. But in those cases, the grief and stress of making arrangements can be overwhelming for your family members and loved ones.
With the aim to relieve some of that burden, Caser Expat Insurance has begun offering funeral insurance, covering typical services such as burial and cremation, repatriation, and more.
In this post, we explore the theme of funeral repatriation, it's costs, and coverages with Caser. Continue reading to learn all the details.

What is funeral repatriation?
Funeral repatriation is the process in which someone who has been living abroad is returned to their country of origin upon their death. They will then be given their preferred funeral services in their home country. In the case that they want to be buried abroad in their country of residence, this is not repatriation and you would simply need to follow their wishes for funeral services (generally, burial or cremation).
What is a typical funeral repatriation process?
The first step to take after a death in the family has occurred is to contact the local authorities and register the death.
Each insurer and country of origin will have their own requirements for paperwork and processes, but in general, to return the body of a loved one back home, you will need:
Their death certificate (and possibly, a translation into the local language of their country of origin).
Permission to remove the body, issued by the coroner in the country of death, and possibly a statement from the coroner.
The passport of the deceased person.
For American citizens in Spain, consult the U.S. embassy website for guidance.
For British citizens in Spain, consult the gov.UK website for guidance.
Once all the paperwork is in order, the repatriation process can begin. Normally, the repatriation of a body takes between 1-2 weeks to complete, in the event of a death from natural causes. If there are suspicious circumstances or criminal activity surrounding the death, an investigation could delay repatriation by 3 months or more. Again, each insurer and country have their own procedures, so exact timelines may vary.
How much does repatriation cost without funeral insurance?
Unfortunately, repatriation can be quite costly, which is why it is a good idea to think about funeral insurance far before old age or health complications. Though repatriation costs will vary depending on distance/connection between the country of death and the country of origin, travel elements, the type of coffin, and airplane rules and requirements, the cost could range from 2,000-5,000 euros.
What funeral repatriation services does Caser Expat Insurance cover?
Caser Expat Insurance's funeral insurance offers two options in the event of a death:
Repatriation to the deceased person's country of origin.
Burial or cremation funeral services in Spain.
In the event that repatriation is chosen, funeral services (burial or cremation) are not provided by Caser in the person's country of origin and need to be arranged separately.
Caser Expat Insurance does offer transfer assistance for the accompanying party in the event of an international transfer. This includes:
Ticket for a return flight or other suitable means of transport to accompany the body during the transfer.
Limited reimbursement of room and board expenses if the person accompanying the body is required to stay for paperwork or admin related to the body transfer.
* Assistance abroad is for Spanish residents and the maximum stay is 90 days. Consult full conditions on Caser's funeral insurance webpage.
What burial and cremation services does Caser Expat Insurance cover?
When a funeral in Spain is preferred, Caser Expat Insurance takes pride and offers our quality guarantee that those services will be adapted to the uses and customs of the location in Spain chosen by your family.
Caser funeral services include:
Coffin

Hearse

Accompanying car

Shroud

Fresh wreath

Obituary

Documentation, certificates, proceedings, administrative formalities

Religious services

Home service or funeral parlour

Cemetery service

Burial (interment) or cremation

Temporary burial site

Marble or granite headstone for burial site

Personalised assistance
The preferences can be dictated by the insured person before their death, or in the case that there are no explicit instructions, the deceased person's family will carry out the choices at their discretion.
Moreover, for women insured by Caser, in the unfortunate instance where the death of a child occurs during the pregnancy or within 30 days after birth, special mortuary services can be carried out on Spanish territory.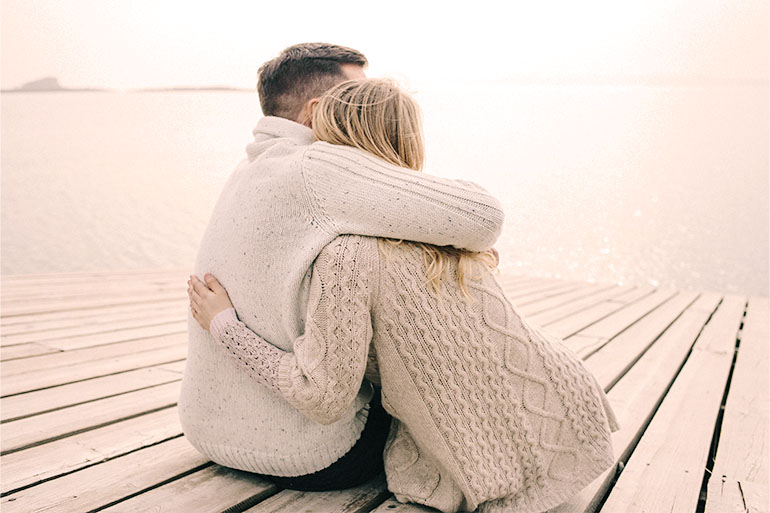 What else does Caser funeral insurance offer?
Caser Expat Insurance aims to do it all when it comes to funeral services. We want to give you peace of mind so that you can focus on your loved ones at a time when it really matters.
Besides repatriation and cremation/burial services, Caser offers over-the-phone legal guidance on administrative, civil, or criminal proceedings; keep in mind that this is merely guidance and is neither a definitive legal opinion nor professional defence advice. Caser Expat Insurance can advise you on civil law (automobile, home, assets, individuals, and contracts), labor law, administrative law (tax-related, environmental), criminal law, and trade law.
If you are young and wondering whether or not you should take out funeral insurance in Spain, keep this in mind: Caser's funeral insurance premium get progressively higher (until age 76 where the amount only increases annually in line with the Consumer Price Index (CPI), allowing you to pay less the younger you are.
Finally, if the cost of providing the funeral service turns out to be less than the insured sum, Caser will reimburse the unused amount to your beneficiaries. That way, you know you're not being overcharged and the money invested will go to those who need it the most - your loved ones.
Although funerals are one of those topics that we don't want to think about until the time comes, sometimes it's best to get things organized beforehand. We can help you out! Get in touch for more information or a quote.