It's seen Carthusians, Romans and the Islamic Empire roll through before Christianity took over – making it one of the world's oldest continually-inhabited cities. Antonio Banderas and Picasso call it home. And with around 300 days of sunshine each year, Malaga offers a little bit of everything for a visitor.
Thanks to a steady tourism market – nearly 7 million people visited the province in 2018 – and a heavily-trafficked international airport, Malaga has grown to one of Spain's most popular destinations for tourism and expatriate life. Rife with tradition and culture and easily accessible by land, sea or air, this is one of those cities where there's really something for everyone. If you're looking for what to do in Malaga, read on:
What and Where to Eat in Malaga
Trying typical malagueño fare should be part of your holiday. Cuisine comes from the expansive Mediterranean and local foothills, as well as the influence of the Moorish rule and the city's proximity to Morocco. Think fresh and fried seafood (fritura malagueña), simple yet decadent vegetable-based dishes like salmorejo or ajo blanco, and hearty stews. The most well-known local dish is the espeto, or coal-roasted anchovies. You'll find them on the beach, where vendors charbroil them for you on long sticks, hence the name.
Your first stop should be the Ataranzas market, a centuries-old covered market where stalls peddle fresh produce, meats and seafood. You can also have lunch at the Bar de los Pueblos, just next door to the market's main entrance.
Malaga also has a protected wine region, la D.O. de Málaga, that produces mostly sweet, fortified wines. These pair well with dessert and cheeses, so indulge over a sobremesa, the period after a meal in which friends sit around and chat with a drink or coffee.
Apart from world-class restaurants in the region, check out local favorites like El Pimpi, with a traditional menu and long history of welcoming some of Spain's most illustrious figures, or Meson Mariano.
El Tintero is a lot of fun, too. Waiters pass by announcing the dish they're carrying, and you've got to be quick to catch it before it goes to another table. The menu rotates depends on what seafood is caught, and you can order off the menu for other dishes, like salads or meats.
Ordering a coffee merits its own post, as coffee culture in Malaga is serious business. Nearly any bar you'll frequent can offer over a dozen styles of coffee. Read the complete guide to ordering coffee in Malaga by Lauren Aloise, a celebrated food blogger and food tour operator.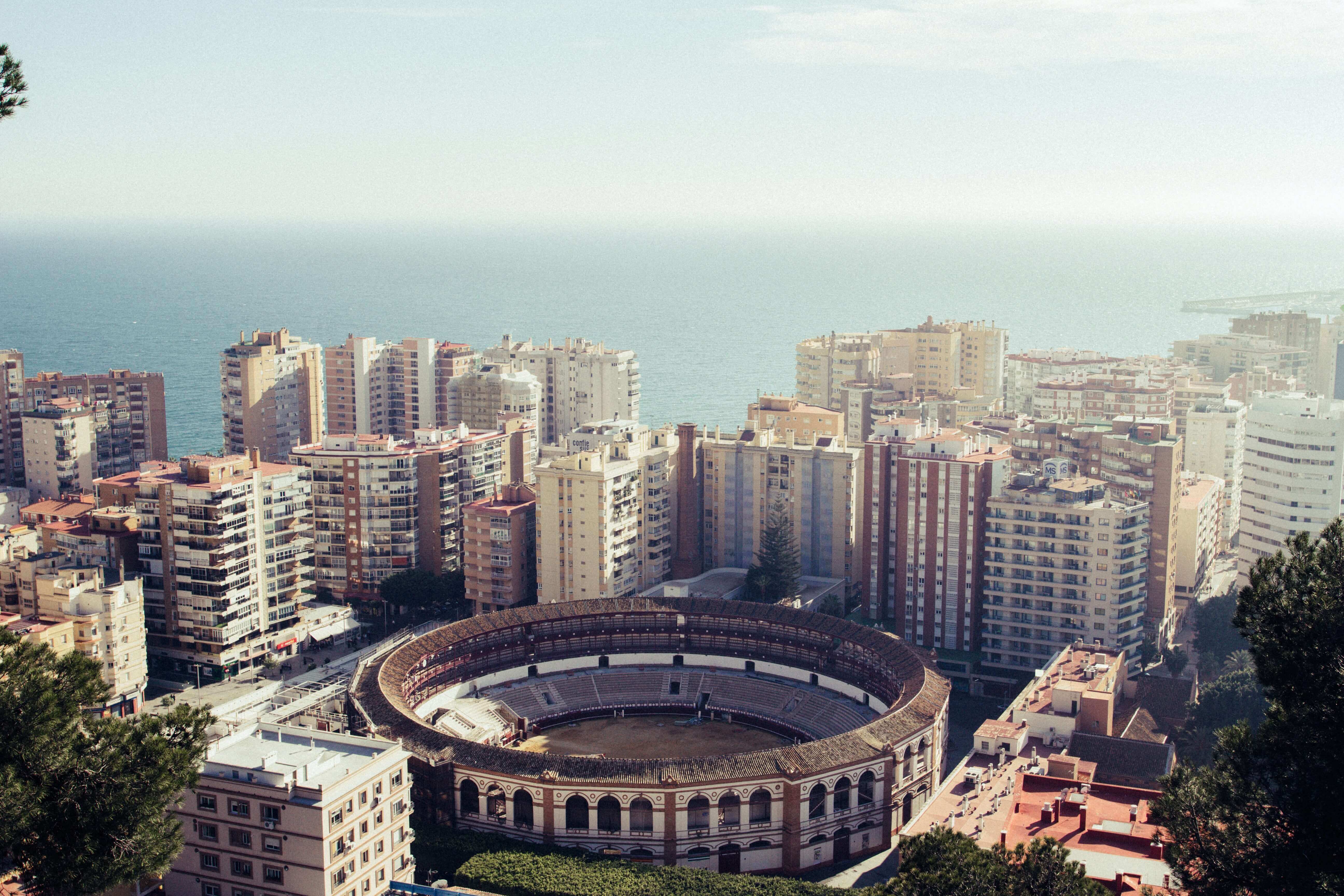 What to See in Malaga
Don't miss the chance to walk through Malaga's history by way of its historic sites. Start with the Roman Amphitheatre, rediscovered in 1951 and open to the public, before hiking up to the Alcazaba. This fortress was built in the 8th Century under Moorish rule and afford spectacular views of the city center and Mediterranean.
The Castillo de Gibralfaro, dating back 2,500 years to the Phoenicians, is another hilltop fortress. Its claim to fame is that it was where locals held out against the reconquest of Ferdinand and Isabelle in the late 15th Century; the Muslim residents only surrendered when they ran out of food after three months.
Malaga's cathedral sits in a tangle of small alleyways and is one of the largest – and tallest! – in Andalucía. Called La Manquita locally, the south tower was never finished because funds were reallocated to construct a road leading to the village of Antequera. Construction began in the early 16th Century and was finished 150 years later.
Also of note is Calle del Marqués de Larios, a regal pedestrian thoroughfare with some of Spain's prime real estate.
If museums are more your pace, Malaga has plenty: a small museum is located in Picasso's childhood home in Plaza la Merced; a larger museum is just a few blocks away. Modern art lovers will enjoy the Centre Pompidou, located near the harbor, or the Thyssen collection that spans styles and periods. There is even the off-beat Museo Automóvil that combines cars and fashion as a dedication to luxury items.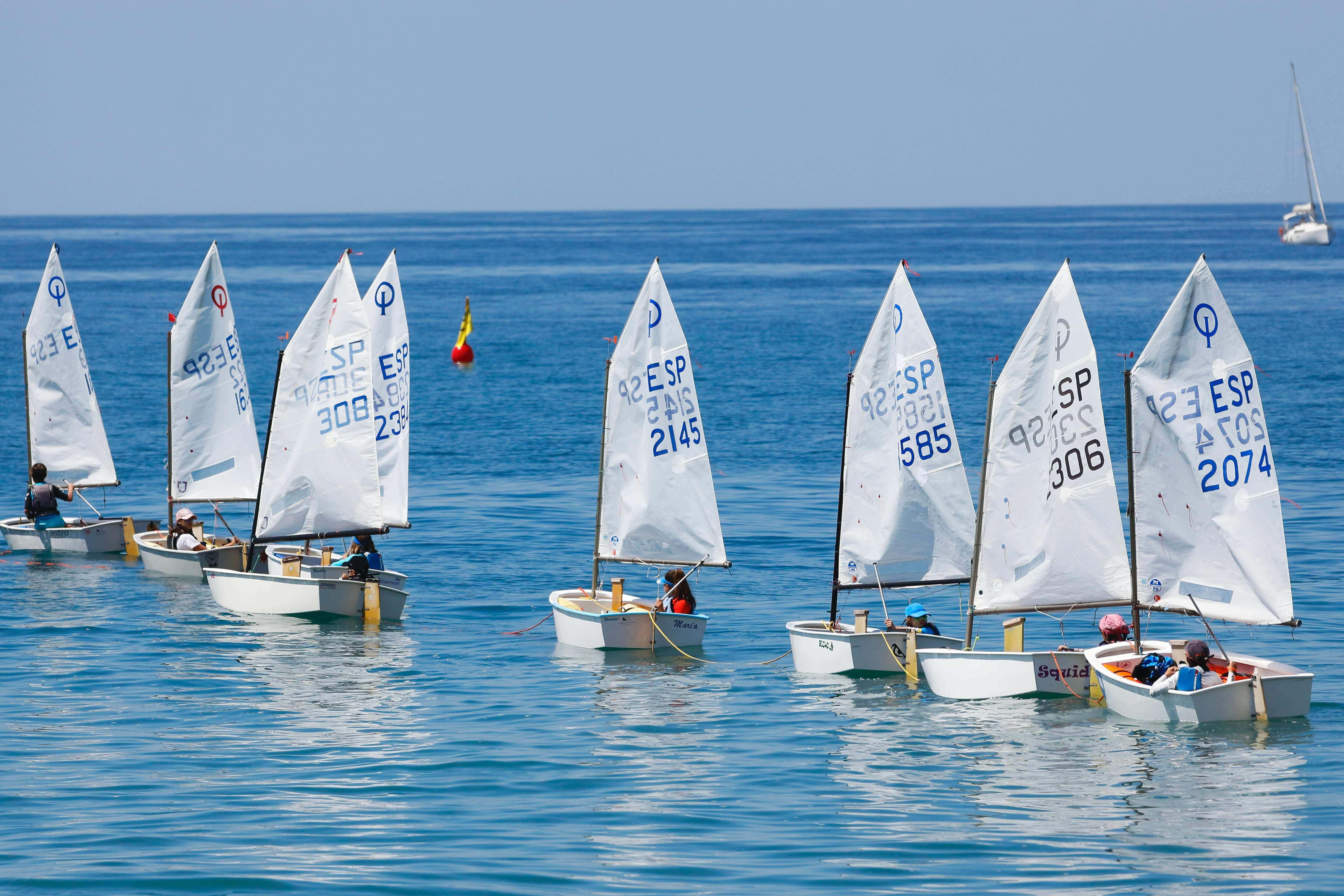 What to Do in Malaga
Malaga is a wonderful destination for leisure activities like golf, watersports and sunbathing. Beaches lace the southern coast, and the region's public transportation system can get you from one place to the next with relative ease.
Also of note is the Feria de Agosto, the week-long fair that falls on or near August 19th, the date in which Malaga became part of the Castillian crown. Don a flower in your hair and break out your dancing shoes, as this festival is characterized by dancing, drinking sherry and riding in horse-drawn carriages. It's not as flashy as Seville's Feria de Abril but is more international and welcoming.
Other notable festivals are Holy Week (Antonio Banderas attends each year!; March or April), the Malaga film festival (lasting from March through August) and Carnaval (February).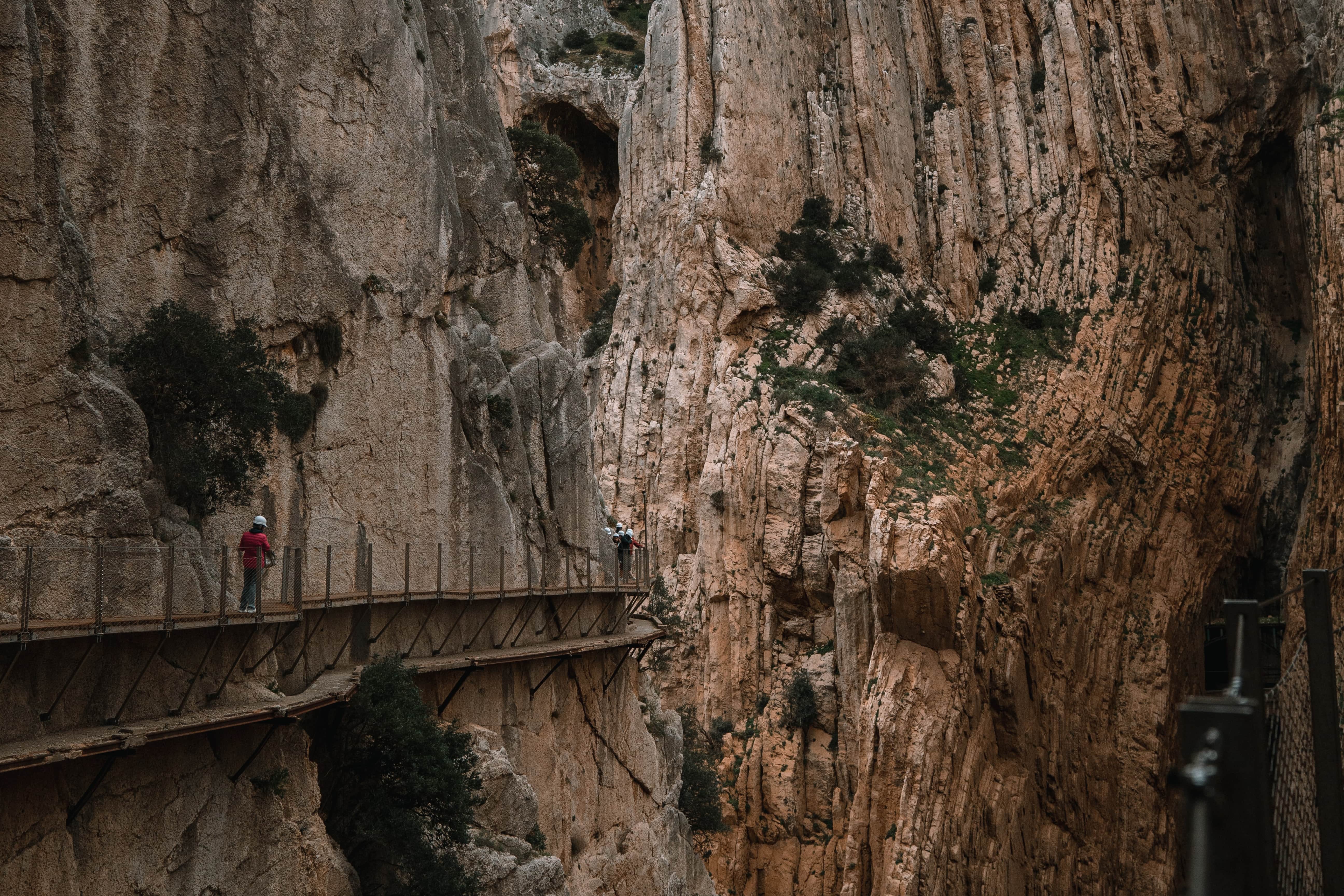 Bonus: Greater Malaga Guide
The Costa del Sol anchors Malaga's tourism sector, but the greater province has no shortage of lovely villages, outdoor activities and things to do.
Most notably, Malaga is home to several pueblos blancos, the fabled white villages that are perched on mountainsides. Ronda is the most famous and the largest, made popular in For Whom the Bell Tolls and as being the city where modern bullfighting began. You'll be joined by throngs of tourists, so rent a car and escape to some of the other gems: Benaoján, Algatocín, Casares, Jimena de la Frontera and Gaucín are located in Malaga, whereas several others – like Arcos de la Frontera or Setenil de las Bodegas – lie in Cadiz province.
There's also a small village just southwest of Malaga, Júzcar, that was painted blue in 2011 as part of the promotion for the Smurfs film. Local citizens voted for the town to remain blue, skyrocketing their annual visits – it's a fun day out for kids.
Archidona, Antequera and Frigiliana are towns worth visiting; for coastal gems not-so-off-the-beaten-path, check out Nerja and Marbella.
For the adventurous, you can't miss hiking at El Torcal, a karstic rock formation that sates back to the Jurassic times. Geology aside, the whimsical formations and flora and fauna are incredible and unexpected.
Additionally, the Caminito del Rey is a recently converted footpath that once led workers from a train station to the hydraulic power plant about four kilometers away. Once considered the most dangerous footpath in the world, recent conservation efforts allow even the least experience hiker to enjoy the views that circumvent the sheer cliff face. Book way in advance – this is a popular activity.
Getting to Malaga
Flights to and from the Costa del Sol International Airport are frequented by companies large and small, whereas ferries from Northern Africa, a high-speed train connection and numerous access points by road make Malaga easy to reach.