For any expat, moving to a new country means discovering a whole new world of new experiences and opportunities. For me, moving from the Netherlands to Spain meant gaining a new home, but also leaving certain things behind. Some of those things you might never miss and even be glad to exchange, however, other aspects of your old lifestyle may feel like a great loss. For example, your favorite wining and dining spots that you relied on for an "afterwork" or weekend plans.
It's understandable to miss home, but in no time at all you'll find your new favorite spots in your new home abroad. For expats living in Madrid, allow me to help…I've assembled a list of the top ten selections for nightlife in Madrid for drinks, music, or clubbing. In this blog post, discover my suggestions for a night out on the town to get your social needs met.
Best Places for Nightlife in Madrid
1. The Penthouse (Cocktail Bar)
A cocktail bar for the hip and famous on top of the former Reina Victoria hotel, overlooking Plaza Santa Ana. They charge an entrance fee of around 15 euros, but it's definitely worth the magnificent views!
Address:Plaza Santa Ana 14, 21.00-03.00
2. El Hecho (Cocktail Bar)
El Hecho is known for their daiquiri's and mojitos, so to drink a nice cocktail you have come to the right spot. This cocktail bar is a nice place to sit down and sip your drink, but don't come too late as it tends to fill up!
Address: Calle Huertas 56, 13.00 - 02.30
3. La Petisa (Tapas Bar)
Petisa = small, and yes, La Petisa is small indeed! But it is definitely one of the most welcoming and relaxed tapas bars to sit down and relax in Huertas. Run by Argentinian Ariel and Spanish Cristina, this lovely couple receives you with open arms in their modern hang-out.
Address: Calle de Lope de Vega 15
4. Vinoteca Barbechera
If you fancy tasting some good Spanish wines, this Vinoteca is the place to be. Centrally located on the corner of Plaza Santa Ana with Calle del Prado, this wine bar is working together with several of Spain's most famous bodegas!
Address:Plaza Santa Ana 1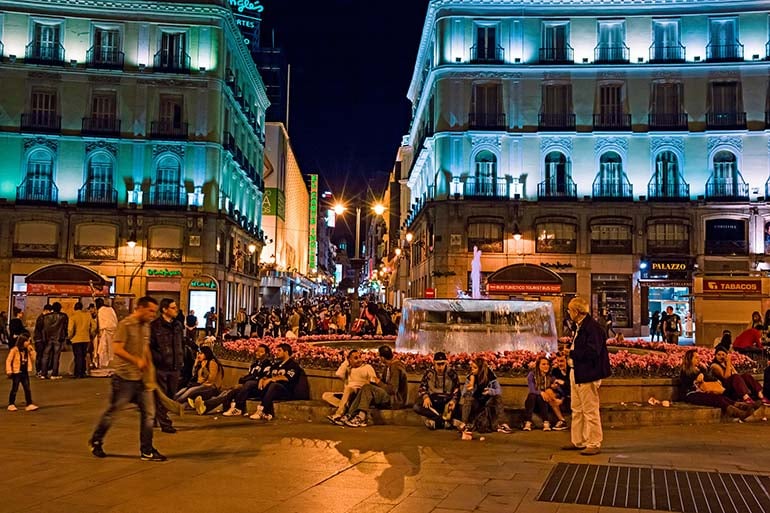 5. Café Central (Jazz)
This jazz bar is a study in Art Deco elegance, and it morphs into one of Madrid's best jazz venues after 10 o'clock at night. Performances are of the highest quality and include everything from Latin jazz to fusion, tango, and classic jazz.
Address: Plaza del Angel 10, 13.30 - 02.30/03.30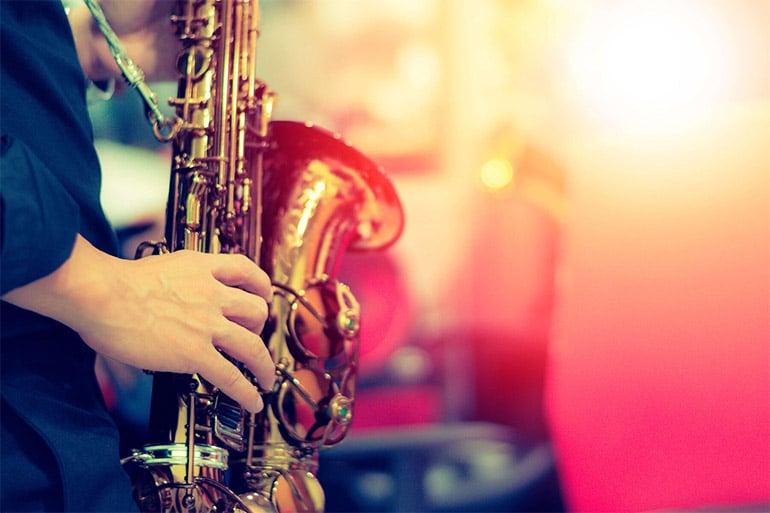 6. La Boca del Lobo (Live Music)
If you like your live music in a setting that is sometimes intimate and sometimes rowdy, head for "The Wolf's Mouth", which is known for offering rock and alternative concerts with occasional country and jazz. Concerts are usually held at least three times a week, usually on Wednesdays, Thursdays and/or Fridays.
Address:Calle de Echegeray 11, 21.30-03.00
7. Sol y Sombra (Live Music)
Sol y Sombra is one of the best live-music venues in Huertas, serving up a regular feast of live jazz, soul, R&B, and sometimes flamenco. Drinks can be expensive, but the atmosphere is sophisticated and the music outstanding.
Address:Calle de Echegeray 18, 11.00 - 05.00
8. Discoteca El Son (Latin Night Club)
If you're looking for salsa, merengue, or some sexy tangos, look no further than El Son. This is the top place in town for Latin music and it's very popular with Madrid's South and Central American population. Live concerts Monday through Thursday keep the place packed all week long.
Address: Calle de Victoria 6, 21.30 - 06.00
9. Teatro Joy Eslava (Nightclub)
The only thing that is guaranteed at this grand Madrid dance club (housed in a 19th century theatre) are a crowd and the fact that they will 100% be open (they claim to have opened every single day for the past 25 years). Expect the occasional famoso (celebrity) and recognizable international dance tunes.
Address:Calle del Arenal 11, 11.30 - 05.30
10. Teatro Kapital (Nightclub)
This massive, multistory nightclub is one of Madrid's biggies with something for everyone, from cocktail bars and dance music to karaoke, salsa, and hip- hop.
Address:Calle de Atocha 125, 22.00 - 06.00