When I became pregnant with my first child in 2016, I rushed to Amazon to buy the modern girl's version of What to Expect When You're Expecting and was immediately disappointed to find out I was supposed to… wait. My American girlfriends who had children told me they had to wait until they were 13 weeks pregnant and had crossed into the threshold of second trimester to even see a doctor. I was crushed – and concerned.
Luckily, in Spain, prepartum healthcare for both the mother and the child are covered under the national health plan, and my additional coverage via private insurance meant that I could go back as many times as I felt necessary (including some bleeding late in the game that made me nervous).
Prenatal screening is essential to the health of both the mother and the baby, meaning 40 weeks of poking and prodding as you watch what you eat and where you're walking (I knocked over many, many things). The anxiety I felt over adapting to motherhood and caring for a newborn was somewhat dissipated every time I went to the doctor and got a "todo bien" or "everything looks normal" from my doctor.
First trimester: Prenatal screenings galore
Once I had done the ritualistic peeing on a stick to confirm that I was, indeed, with child, I visited my GP in the public system, who then assigned me to an OBGYN. I went monthly for a general check-up to check my weight gain, blood pressure, overall health and have an ultrasound scan to see the baby's progress as he went from a small sac to a full-grown, 20-inch baby. I also had blood drawn to test my blood type and levels, as well as a urine test – all routine. The best part? My gynecologist was a good friend's mother, who not only put me at ease about my taking a plane to Chicago to stand up in my sister's wedding, but also knew her stuff and patiently talked me through all my questions.
Scans are also important to ensure a pregnancy will remain viable, predict a due date according to the baby's size and development and determine how many embryos are in the uterus. At this critical stage, serious problems like ectopic pregnancy can occur, and the risk of miscarriage is highest.
Despite being from different gene pools, my doctor strongly suggested I do the cribado, which is an optional chromosomal test in Andalucía that is meant to test the probability of Down's Syndrome, Edward's Syndrome and even congenital heart defects by way of a blood test and a follow-up sonogram. This test is typically done during the first nine to 14 weeks of a pregnancy. While some families opt not to do this because a positive result could affect the outcome of a pregnancy, we were relieved to find out that our baby continued to be healthy and low-risk.
During the first trimester, the prenatal screening procedures were light, and I felt well enough to continue my normal day-to-day activities. If anything, my body asked for a bit more of a lie-in each morning, but I somehow escaped the morning sickness, the hormonal imbalance and the food and smell aversions.
By the time I rolled into second semester with a little half-moon of a bump and an extra kilo, I had seen my gynecologist four times – I was able to schedule an extra scan as soon as I'd gotten off the plane at 11 weeks and was over my jetlag (which is one hundred times worse when you're pregnant!).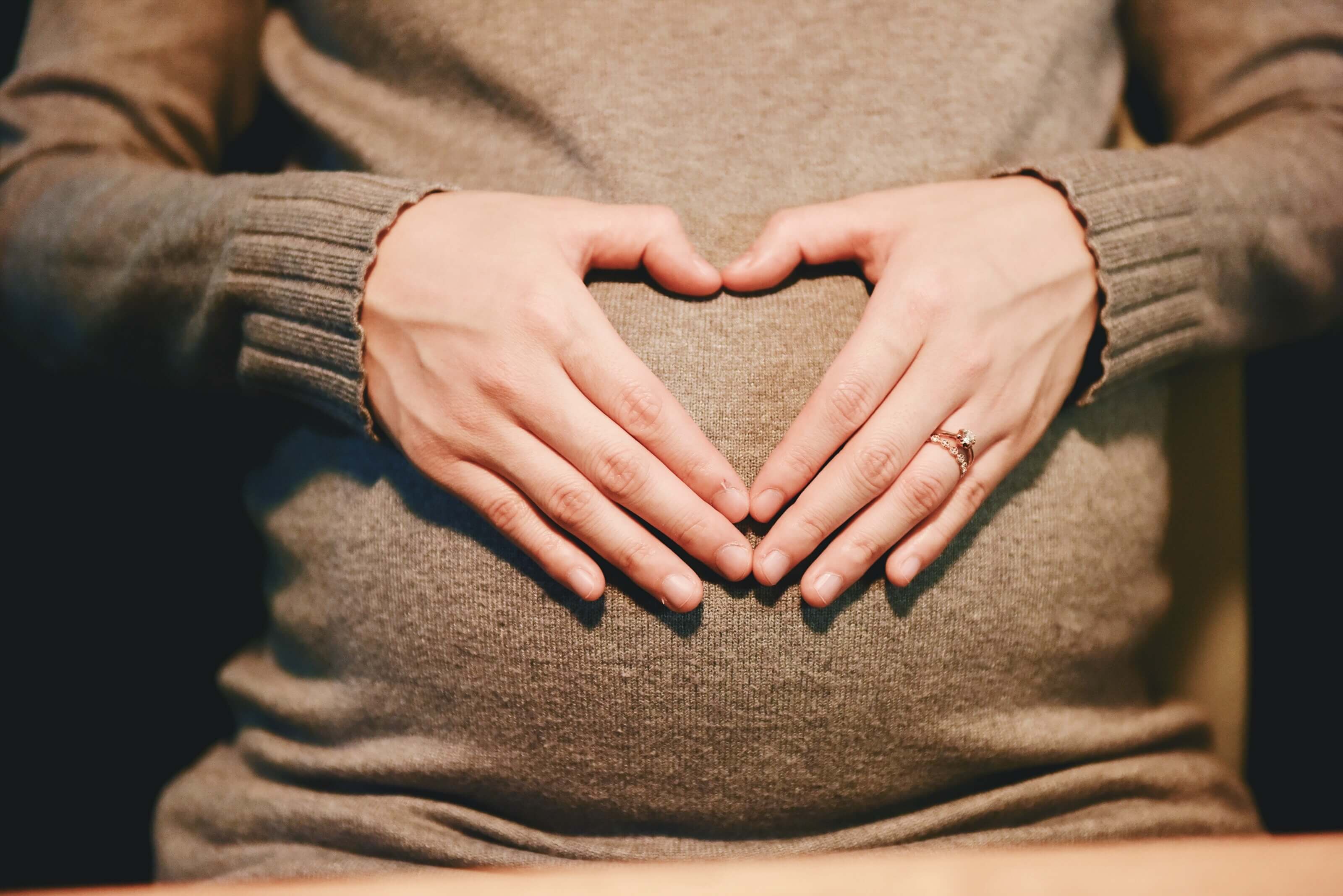 Second trimester: Nice and steady
Though I felt more energetic and less ill during second trimester, there is an uptick in the number of times you see the doctor. I had just started a new job and had to give my new boss a list of the days I'd need to be late to work because of blood tests and other prenatal scans. She was considerate and didn't ask me to make up the hours, and I relished getting to see the baby growing and squirming now that the scans were abdominal, and he was no longer a sac of enzymes or a seahorse-looking creature.
The monthly scans and routine urine and blood exams continued, but second trimester also marks a number of important prenatal screens and even a gender reveal at your 20-week scan. This scan is intense – it's longer and more in depth. Heart rate, lungs, kidneys, brain function, femur length are all determined, and because I went through a teaching hospital, I felt like the scan took an hour because of the barrage of doctors and residents coming in to take their turn on the sonogram machine.
I was hoping to not know the gender until the baby came, but this sort of surprise is not common in Spain. My gynecologist confirmed what I already knew – we would be having a boy.
Around week 24 (and ideally before week 28), you will be asked to do the curva de azúcar, which measure your glucose levels and how well your body processes sugars. Gestational diabetes can be a concern for women because of diet, heredity or weight gain during pregnancy. First, you'll have your blood drawn and immediately drink a few ounces of a sugar-rich drink - not too fast, or you'll have to repeat. Blood is then drawn each hour for two to three hours to determine your body's ability to break down the sugars and return to normal levels.
Everyone one told me that this would be the hardest exam, but I was thrilled to have time to read a book and relax – even if the drink tasted disgusting. I posed a low risk for gestational diabetes because of my diet and but still had to sit in the basement of a hospital for hours on end – and without having had breakfast! The nurses quizzed the other five women on what we normally eat. One woman confessed to eating nothing more than store-brand pastries and hamburgers, breaking down in sobs. My husband had been making me plenty of legume-based foods and white fish, so by week 24 I'd still only gained three kilos.
Second trimester seemed to pass by so quickly. As my delivery approached (and the nesting instinct takes over), exams became more important and frequent. It seemed like I was at the doctor's office every Monday for a check-up, scan and some sort of other exam.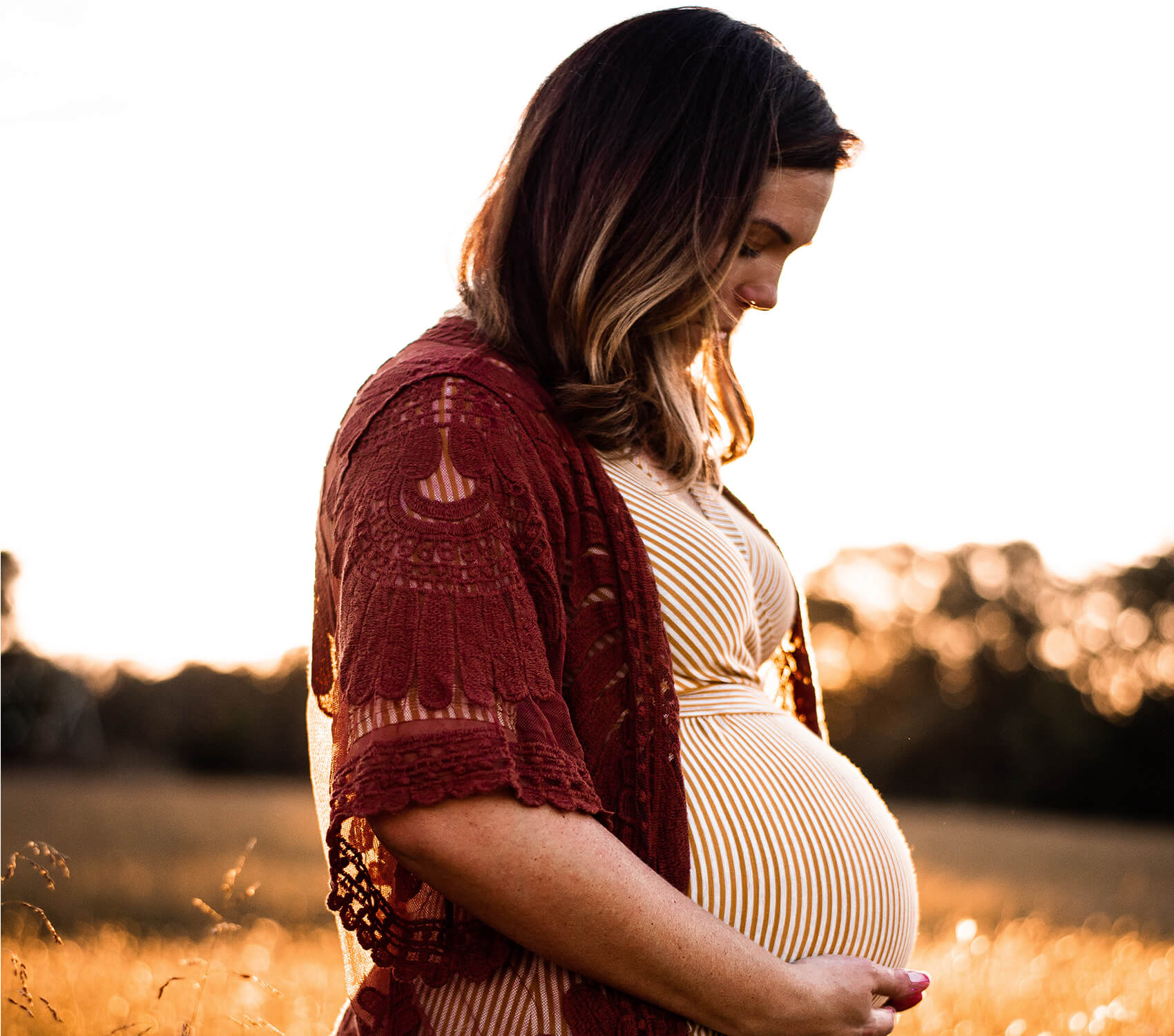 Third trimester: Final prenatal screenings
I said goodbye to my lovely OBGYN in Madrid, as I planned to deliver in Seville over the Christmas holidays in a private hospital, so the person delivering Enrique would be someone who I hadn't known for very long. For this reason, I was diligent about having all of my tests and scans in order, as Eduarda would have to meet with me for the first time only four weeks out from delivery. She immediately laid out the last month of my pregnancy for me, tearing pages off of her prescription pad at an astonishing speed. I didn't get all the information the first time (spoiler alert: after some gentle scolding, she was fantastic during childbirth and I delivered a healthy baby).
The, ahem, most unpleasant tests in my experience, was the Strep B culture exam, which is anal swab that determines whether you are positive for the bacteria that causes strep and meningitis, as it can get passed to your baby during delivery. If your exam comes back positive around week 35, you will be prescribed antibiotics prior to, and likely during, your delivery. Despite the obvious discomfort, my results came back negative.
My due date seemed far off, despite the weekly session of monitores, or fetal heart monitoring. For at least 20 minutes, a heart monitor got strapped to my stomach to measure both contraction intensity and the baby's heart rate, which shows how a baby can handle the stress of contractions. I did monitores each week from week 36 until the due date and took the results in for my doctor to see at my weekly scan shortly after the session.
As I didn't rule out an epidural for delivery, the OBGYN also had me do an EKG test. It ran the whole gamut – blowing into a tube to determine my lung capacity and various stress tests. This must be done around week 36 in the event you go into labor.
Right when I hit 40 weeks, Eduarda announced that I'd be induced the following morning because of low levels of amniotic fluid. Essentially, the baby would thrive better outside the womb than inside it. I had hoped for a non-medicated birth and spontaneously going into labor, but in the end I trusted my doctor and her expertise, as well as the good bills of health both myself and the baby had gotten prior to delivery.
Nowadays, Enrique is a healthy three-year-old who loves Buzz Lightyear, chocolate milk and his younger brother.
If you want to learn more about pregnancy-related coverage with Caser Health Insurance, download the free guide below:
If you are searching for health insurance in Spain, Caser Expat Insurance has the right policy for you!