If you can get something positive out of the cold we are experiencing these days, it is without a doubt having the possibility of planning a getaway to the snow and enjoying some winter fun with family or friends.
Every self-respecting snow addict will be happy to hear that, also in the case of living in Madrid, you can start polishing your boards, because the Spanish capital offers more than one great option for you! Here's a Madrid Ski Resort compilation for you, with the most important information… Now you just need to decide on one of them and get ready to enjoy an incredible day of skiing or snowing a few kilometers from Madrid.
NAVACERRADA
It is the closest mountain pass and ski resort to Madrid. Its geographical location is unbeatable, since it is located in the Sierra de Guadarrama, specifically on the mountains that separate the provinces of Madrid and Segovia. Actually, if you go down the southern slope, you will be skiing within the municipalities of Cercedilla and Navacerrada (Madrid), and if you do it on the north slope you will be in La Granja de San Ildefonso (Segovia).
Where: Puerto de Navacerrada, in Cercedilla (Madrid). Only 60 km from Madrid and 28 km from Segovia.
Prices: you can enjoy skiing here from 14 euros a day
Activities: Snowboarding is your thing? Do you want to receive classes to perfect your technique? You can get classes! It's also possible to rent some snow shoes and go for a guided tour.
Hours: Monday to Sunday from 09:00 to 17:00
Useful information: Condition of the slopes | Weather forecast | Plan of the slopes
Contact: 902 88 23 28 | Website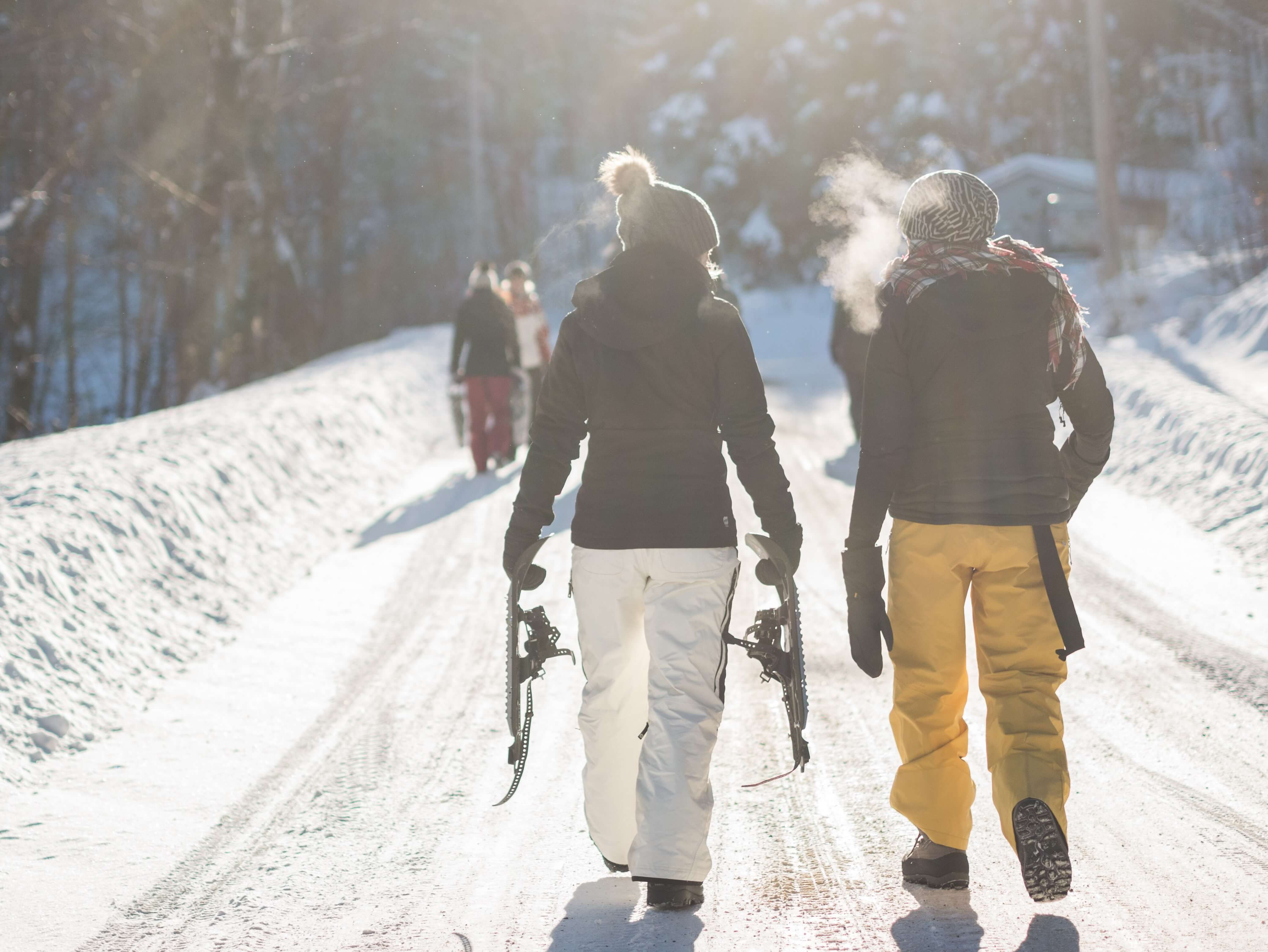 LA PINILLA
A bit further away from the capital, but still close enough to be considered a Madrid Ski Resort, is La Pinilla, is the Segovian Sierra de Ayllón. What we like most about its facilities, without a doubt, are its incredible panoramic views of the northern part of the Spanish Central Plateau. Although, we cannot deny that it motivates us that, just 10 km away, we come across the beautiful municipality of Riaza that, apart from its rustic beauty, has a gastronomy to lick your fingers. So, if you visit this resort and have the opportunity to visit the surroundings, both Riaza and Sepúlveda are mandatory stops for a top weekend.
Where: Riaza (Segovia). It will take you just over an hour to get there, and once there, you don't have to worry about parking, the station has 4 totally free parking areas. You can also get to the slopes by bus, here you can get an idea of ​​all the possible routes.
Prices: Here you can check all the rates and here the material rental rates.
Hours: from 9 a.m. to 5 p.m. (ski lifts from 9 a.m. to 4.30 p.m.)
Useful information: Slopes map | Snow report, location of the slopes and weather forecast | Reopening information
Contact: 902 879 069 | Website
More information: you can download the La Pinilla app here and participate in the different challenges that the same station proposes to you.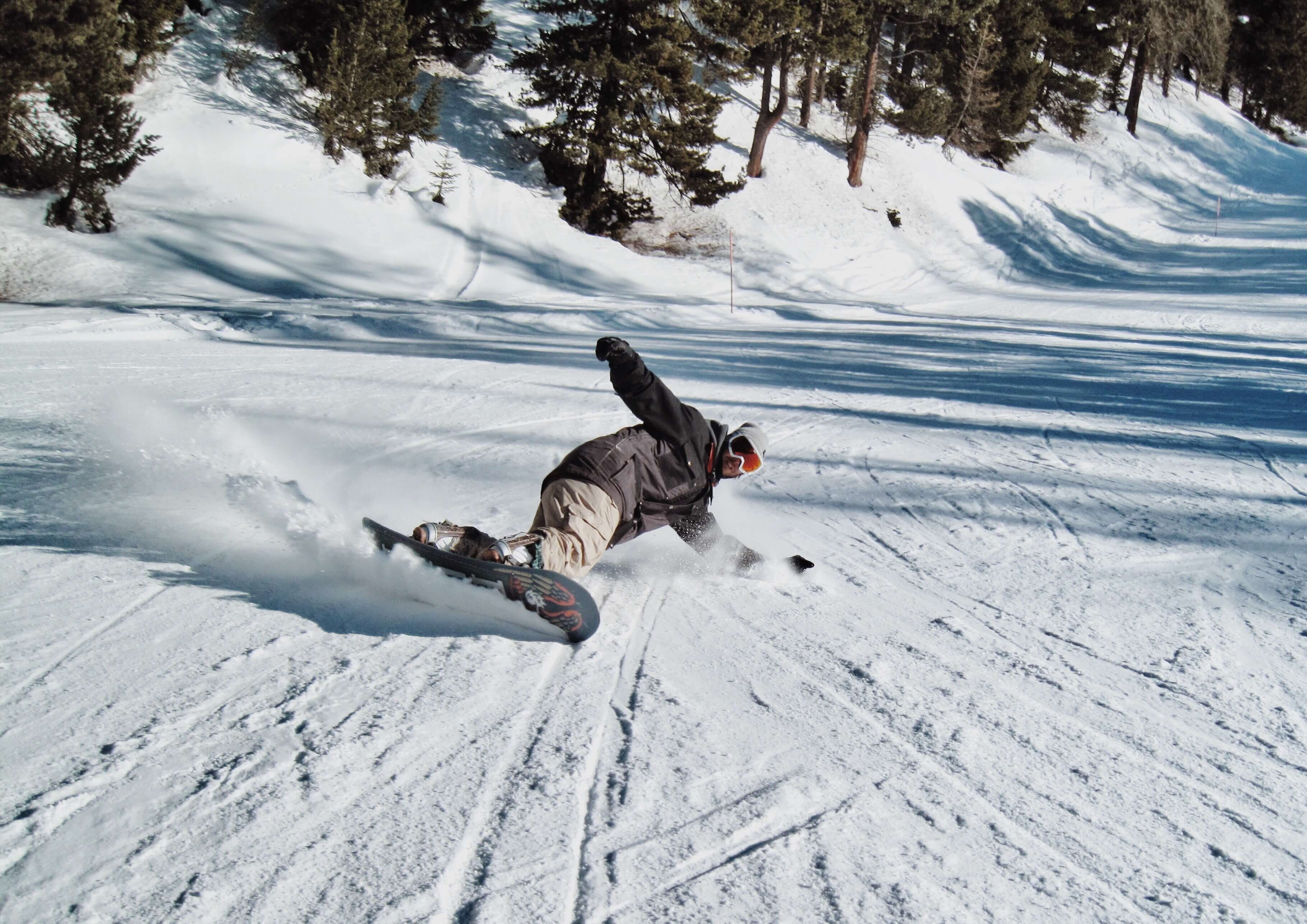 VALDESQUÍ
This station has several attractions or (in other words) reasons to visit it. The first thing is that this year is its 50th anniversary (which is around the same age as the latter two resorts) so you can count on history and experience. In addition, it is the largest and busiest in the entire Central System and that's for a reason… It shares limits with the Sierra de Guadarrama National Park, which allows you to enjoy unique experiences such as a guided snowshoe tour, or hitch a ride on a snow groomer, enjoying the views of the park from the highest peaks.
But, the icing on the cake is most definitely its snow boarding facilities, regarded as one of the best snowparks in the country. This year it is already in its eighth season. Fearless and daring!
Where: The Valdesquí station is located in Rascafría, in the Sierra de Guadarrama, just 70 km from Madrid. Check how to get there on the web (by car, train or bus).
Prices: Ski pass rates and season tickets | Classes | Equipment rental
Hours: From 9:00 to 16:30, lifts from 9:00 to 16:15, afternoons from 12:30 to 16:15 (Box office hours: from 8:30 to 15:00). You can check the hours of all their facilities here.
Useful information: Website
MADRID SNOWZONE (XANADÚ)
This is the only indoor ski slope in Spain. It is located within the Madrid Xanadú Shopping and Leisure Center, in Arroyomolinos. There's nothing less than 18,000 m2 to ski, divided into two slopes: the large slope for experts (250 m long and 55 m wide, with a drop of more than 25%) and a smaller one for those who want to start skiing or so that the little ones can also enjoy their first steps in the sport (100 m long and 40 m wide). The main advantage of this slope is that you can enjoy this winter sport on a hot day in August. Even in unfavorable weather conditions that cause normal Madrid Ski Resorts to temporarily close, here you can continue skiing.
Where: Arroyomolinos, A-5 highway exits 22 and 25. It can also be accessed through the Radial R-5 and the M-50.
Hours: Open every day of the year (check special dates at 91 648 22 44).
Monday to Thursday from 10 a.m. to 10 p.m.

Friday from 10 a.m. to 11 p.m.

Saturdays from 9 a.m. to 11 p.m.

Sundays from 9 a.m. to 10 p.m.

Lessons: Monday to Sunday from 10 a.m. to 20 p.m.
Prices:
You can check the price info for access to the slopes here. Also check their offers, since they offer different promotions for large families, young people, unemployed, Wednesdays at 50%, offers of ski pass + material, etc.

Private lessons rates are available here.
More information: 91 648 22 44 | Website
LA COVATILLA
A little further from Madrid, but just over two hours away by car, we find La Covatilla. Located in the heart of the Sierra de Béjar (Salamanca), La Covatilla combats remoteness by offering adjusted prices to all its visitors, with daily passes that reach 30 euros in high season, and the full season ticket at only 315 euros. If you feel like a visit to the resort, we are sure that you will love skiing with views of the city of Bèjar, Sierra de Gredos and the mountain ranges that surround it. We assure you that it is worth the trip! In addition, for this season they have just expanded their slopes, currently having a total of 31.
Where: La Covatilla is located in the Sierra de Béjar, in Salamanca, 220 km from Madrid (Paraje La Covatilla s / n 37716 La Hoya)
Prices: Ski pass rates and season tickets | Lessons | Equipment rental
Hours: Slopes and ticket offices from 9 a.m. to 4.30 p.m.
Useful information: Status and slopes map | Services and facilities | Restaurants
Contact: 923 70 00 02 / 923 74 80 00 | Website