Do you like climbing? It is one of the most complete sports, both physically and mentally. Now… it turns out Catalonia's capital is actually quite a rock climber's paradise and not just in the surrounding nature, but – now the weather is getting colder and wetter – there is also a great variety of urban climbing walls even closer to home. Our outdoor expert Robert tells you the best spots for climbing in Barcelona.
Sala d'Escalada Magnesi
One of the best places to go climbing in Barcelona is in the Clot neighborhood: Sala d'Escalada Magnesi. It is a space that has been open since 2011 and where you can start climbing routes adapted to different levels and experience.
It is an ideal place to do both climbing and free climbing courses. It has 1000 square meters of wall surface that will allow you to start in this sport or work on improving your technique. Today it has become a reference venue for enthusiasts of this adventure sport, which makes it a great spot to meet people passionate about the mountains.
More info: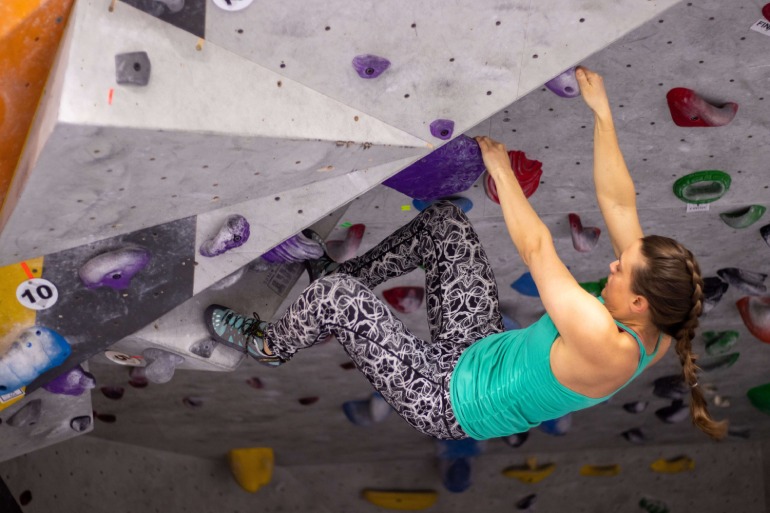 Sharma Climbing BCN
Ever heard of Chris Sharma? Well… he is one of the world's best known climbers, so passionate about this sport that he's achieved incredible feats in the most spectacular climbing areas. However, even after having climbed all around the globe, Catalonia has always been one of his favorite areas and, therefore, he now has his own climbing center in the Besós neighborhood, thought out in a manner that makes it possible for everyone to start climbing.
Sharma Climbing BCN offers 1400 square meters of bouldering fun and also 14-meter high routes with a large variety of different levels so you can improve and evolve. It is, without a doubt, one of the best climbing walls in Barcelona.
More info:
Climbat La Foixarda - Montjuïc
In Montjuïc you'll find one of the most famous climbing halls in Barcelona: Climbat La Foixarda. Here, you'll find walls full of climbing routes with levels for all levels. It is a space to train or start climbing and you can choose between attending one of their courses or just go and train by your self.
In this Barcelona climbing wall you can practice both traditional rope climbing or forget about the ropes and just go bouldering. By the way, it's also quite a nice place to organize children's birthdays as well as business events.
More info:
Deu Dits - La Llacuna
Deu Dits is a sports association located in the neighborhood of La Llacuna and also another of the better places to go climbing in Barcelona. This center opened its doors back in 2001, which turns them into quite a pioneering project in offering a climbing wall in the city of Barcelona. Today, for the same reason, it's one of the reference halls of the city and has a very large and well-prepared space for climbers to practice and improve their technique.
In addition, like the majority of the climbing centers, you can also start from scratch as a beginner thanks to their courses and workshops for both children and adults. Deu Dits is a place designed for all climbing enthusiasts to enjoy this sport without moving from Barcelona.
More info: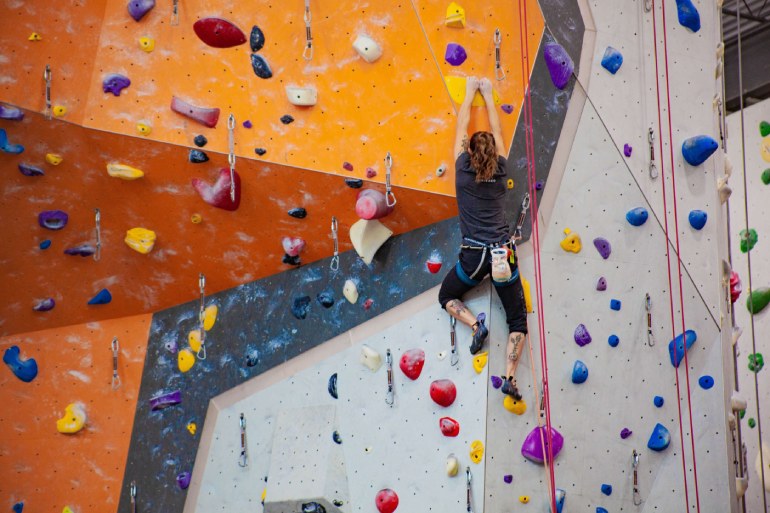 El Forat, Sala d'escalada
Very close to Barcelona, in Esplugues de Llobregat, you'll find the El Forat climbing center, a fully equipped climbing wall decorated with noting less than seven thousand grips (many of them handmade!), distributed over 160 square meters of wall surface.
Again: everyone is welcome and will find a route of their liking, aficionados, people who want to start in this sport, old and young… They have four walls with different difficulty levels and characteristics so that, little by little, you can train your skills.
More info:
Indoorwall Hospitalet
This is a climbing wall that has everything you need to enjoy this sport. They organize courses and workshops for all ages, as well as offering the space for climbers who wish to train freely.
It is one of the best known climbing sites in Hospitalet, with a team of professionals in this sport who will advise and help you at all times. You can start or perfect your technique in a very complete climbing center and with all the equipment you need.
More info: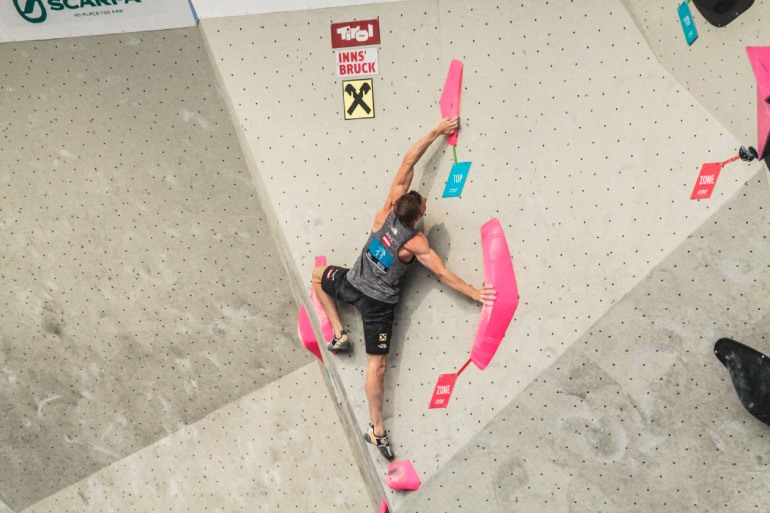 Climbat Badalona
Since 2015 Badalona also finally has a top center for climbing enthusiasts. It is a climbing wall designed so that people interested in practicing this sport can enjoy a wide-open space with many routes of different levels to choose from.
It has a "bouldering" area, as well as walls with equipped climbing routes of different heights. In Climbat Badalona you can also find climbing courses for all levels and ages that will help you fully enjoy the passion of this sport.
More info: