Although visiting the city of Seville won't burn a hole in your pocket with its reasonable prices for accommodation, food and entertainment (not to mention low cost of living), there is a load of free or low-cost activities available in the metropolis where flamenco echoes through alleyways and bullfighters are carried out of the rings on the shoulders of revellers.
If you're euro-pinching, check out these free things to do in Seville.
1. Get lost in the city's old quarters
It's believed that Seville has the largest old quarters in Europe, and its Roman, Visigoth and Moorish roots mean that everything in the district is cramped, chaotic and you'll no doubt get lost on more than one occasion. Your map will do you no good, so it's better to just toss it in your bag and wander around. Explore the Barrio Santa Cruz, the emblematic quarters in the shadow of the Giralda; El Arenal, where boats from the New World arrived to unload riches; and Triana, once the gypsy and seafarer neighborhood.
Seville is pedestrian friendly and flat, so be sure to work some walking into your itinerary.
2. Catch a free flamenco show
Even before UNESCO declared flamenco – a gypsy art said to have taken on its modern form in southern Spain – an Intangible Cultural Heritage of Humanity, flamenco was already infused into the lives of sevillanos and its visitors. Peñas flamencas, small bars dedicated to artists of years gone by, often put on free or discounted shows in small, dark locales, where the guitarist strums as a dark-haired gypsy taps and claps her way across the stage.
La Carbonería – Seville's landmark flamenco joint makes it into every guidebook for good reason: shows are free and nightly at 10:30 or 11:00 p.m. However, the popularity of La Carbonería and its location in the heart of downtown means that the place is always packed, the drinks are expensive and the dancers just subpar (C/Levies, 18).
T de Triana – This bar-cum-flamenco haven features free shows on Tuesday and Thursday nights around 10:30 p.m. It's location on Calle Betis makes it an ideal spot to kick off the night in one of the city's best-known nightlife hubs (C/Betis, 20).
La Anselma - Even though I'm no fan of the boisterous former cantaora whose famous flamenco house brings people flocking to my barrio, her shows are free. Just be aware that she'll hound you for a drink until you've had an entire bottle of wine...yourself...by the time the second dancer goes on (C/Pagés del Coro, 49).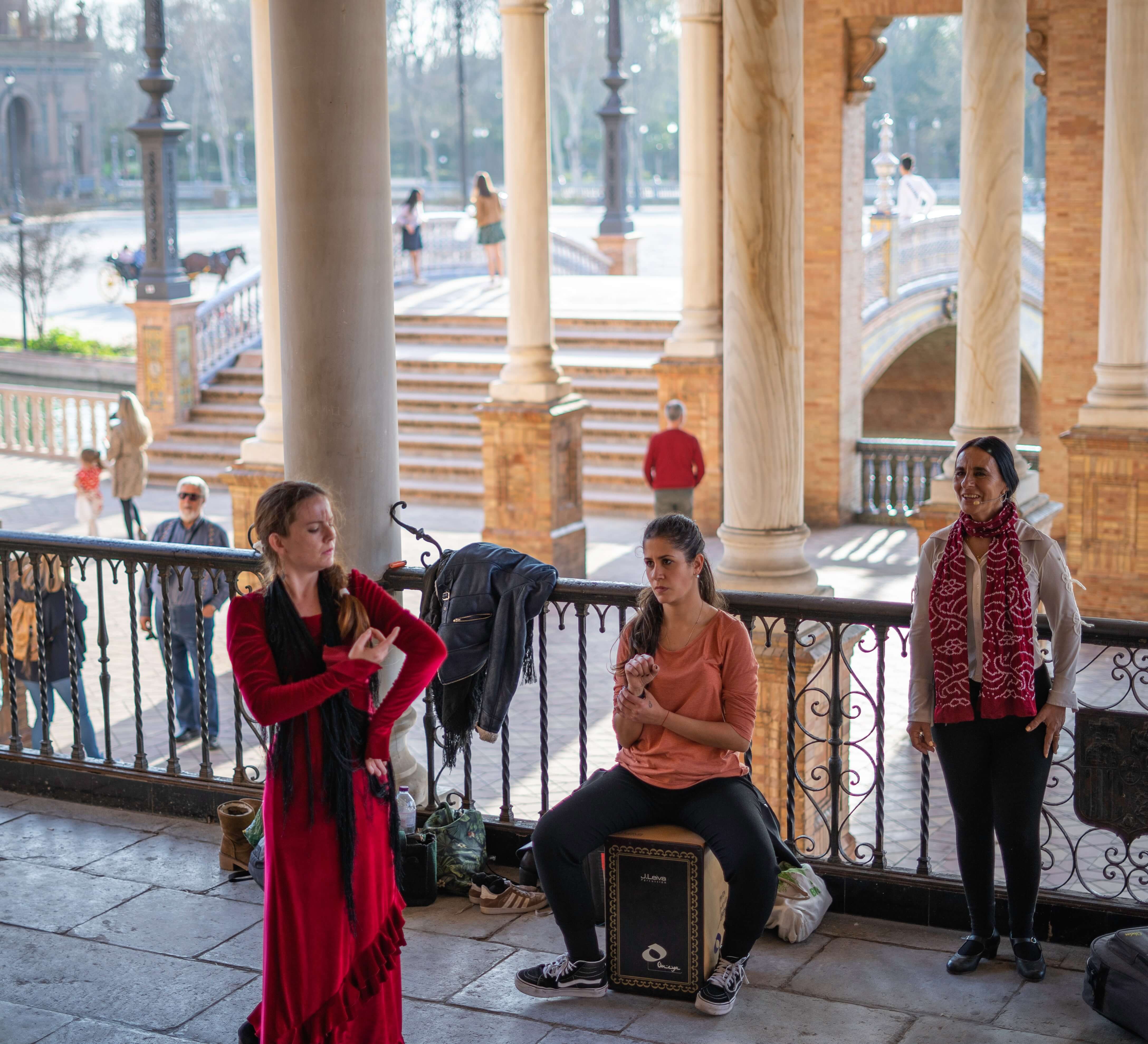 3. Visit museums on their free days
Seville's historical sites have been climbing in prices as the city fields more tourists. Stop by the tourism office in Plaza Virgen de los Reyes for a free guide to the reduced price or free days for both the big-ticket sites and offbeat museums.
| | |
| --- | --- |
| Torre del Oro | Monday all day |
| Alcázar Palace and Gardens | Monday afternoon |
| Contemporary Art Museum | Tuesday to Friday afternoons; all day Saturday |
| Castillo San Jorge | Free daily |
| Cathedral and Giralda | Sunday afternoon |
| Archivo de Indias | Free daily with appointment |
| Casa de Pilatos | Free Wednesday afternoon with EU ID card |
| Fine Arts Museum | Free daily with EU ID card |
And if you're a student under 26 with a valid ID card or carnet joven, you can cash in on discounted rates or free entrance at the Alcázar, Cathedral, Archaeological Museum and Arts and Customs Museum.
Seville is also home to the most renowned Holy Week celebrations in Spain, a somber week that transforms the last days of Jesus Christ into life-sized floats that cramp the city centre. While it's free to watch, you can visit the floats the other 51 weeks of the year and relish in the city's devotion at most churches and chapels.
Only the Cathedral, Santa Ana and San Salvador cost money, so even just popping in to get some relief from the hot sun is worthwhile. Don't miss the venerable Macarena, the teeny chapels under the Postigo Arch or the end of the Puente de Triana.
EU citizens get free daily entry into Itálica, a Roman settlement located just 20 minutes outside the city.
4. Lounge in one of the city's expansive parks
From María Luisa to Alamillo to the banks of the Guadalquivir, Seville's parks are perfect spots for a bit of shade during the hot summers and a cheap way to relax. Bring a picnic lunch for a cheap dining option, or come prepared for an afternoon siesta.
Parque María Luisa is the green lung of the city centre, located adjacent to the Royal Tobacco Factory. In 1929, Seville became home to the Iberoamerican Fair, an event that brought together Latin and South American countries in order to strengthen ties, most of which were Spanish colonies. Sitting at the southern end of the historic quarter, each country designed its own pabellón, or exhibition hall, crowned by the Plaza de España. All sites are free to view, although some aren't open to the public or are used as government buildings.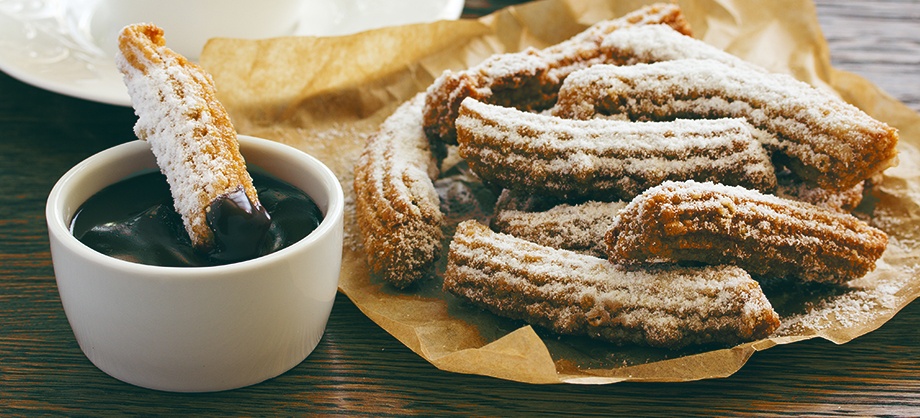 5. Shop at a local's market
There's nowhere better in Seville where you can witness the way its people live than in its local markets. Old ladies jab you with their elbows to get through the fruit stand while your jaw drops with the weird cuts of animals, the array of fish and the mounds of spices sold at each. Most markets are open Monday – Saturday from 8 a.m. until 2 p.m. My top pick is the Mercado de Triana.
6. Discover the city's Roman roots
Seville is a city that has been conquered, reconquered and conquered again, creating a matrix of architectural and artistic legacy. Perhaps the Roman roots of the city are best preserved, as it is strictly forbidden to deface or destroy ruins or artifacts. Such objects can be seen in the archaeological museum in María Luisa Park, but you can discover some of them while out exploring the city.
The corner of Calle Mármoles and Calle Abades houses columns of a temple; in Plaza de la Pescadería, believed to be at the crux of the old Roman streets, giant marble blocks preserve the ruins of a fish monger's; and in Plaza de la Encarnación, visit gorgeous mosaics and old city walls that lie underneath the square (€2.00 for non-EU citizens). There are also ruins of a Roman aqueduct just outside the city centre on Luis Montoto.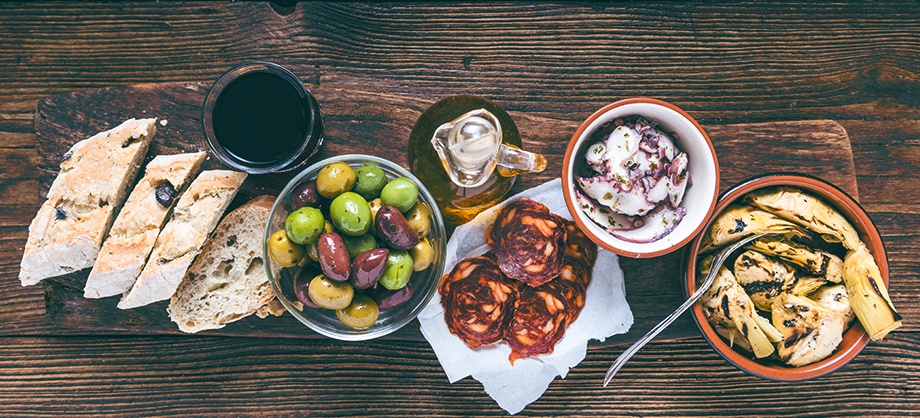 7. ¡y a comer!
Like Granada, Seville's tapas scene is a must-do when visiting, and exploring the free sites means you'll work up an appetite. If you're going to spend your money anywhere, why not on food and drink?!
Budget hunters tend to chow down at Taberna Los Coloniales (C/Cristo de Brugos, 19) for large dishes at a low cost - their chicken in almond sauce is famous and worth the wait. Bodega Las Columnas (C/ de Rodrigo Caro, 1) is another cheap option that offers typical dishes like espinacas con garbanzos and montaítos de pringá, and it's just a quick walk from the Giralda. With beer at €1.10 and tapas as low as €2.20, you can still fill your boots without racking up a huge bill. If you're in a hurry, check out Freiduría La Isla for wax paper cones filled to the brim with hot, fried fish.
Regardless of how you choose to spend your money or if you're only on the hunt for free things to do in Seville, the city is a must-see when in Spain. Its beauty is breathtaking, making it an easy city to fall for at first glance, and its culture and unique personality are often the reasons why people keep coming back for more.