If you've just landed in Spain and would like to enrol your children in school, it's worthwhile taking the time to research the different types of schools available in order to find the right one for your family. You've come to the right place as a starting point. Read on to learn more about the ins and outs of primary education in Spain.
Education in Spain has changed dramatically, for the better, over the last 20 years. The mere fact that religion and co-ed is now an option even in-state school is a major improvement and step in the right direction. What's more, you now have the option to choose from a variety of public, private, subsidised private and even international schools. If none take your fancy and you're up for the challenge, you can in fact homeschool your child – an unorthodox method that was simply "out of the question" in the past.
The Ministry of Education in Spain is responsible for… well, you guessed it, education. Nevertheless, each autonomous region makes the vast majority of decisions as to what happens in their education system.
State schools are free in Spain from preschool until students turn 18, but in some regions, parents are required to fork out some books and extra-curricular activities. Remember that depending on where you live, some state schools in Catalonia, Galicia and even the Balearic Island teach most subjects in their language or dialects.
School is compulsory for all children living in Spain (from the age of 6 to 16) and although schools have an obligation to help foreign students integrate and incorporate specific programs into their daily activities, the majority of foreign families prefer to send their children to an international school, at least until they master the Spanish language and become more familiarised with life in Spain.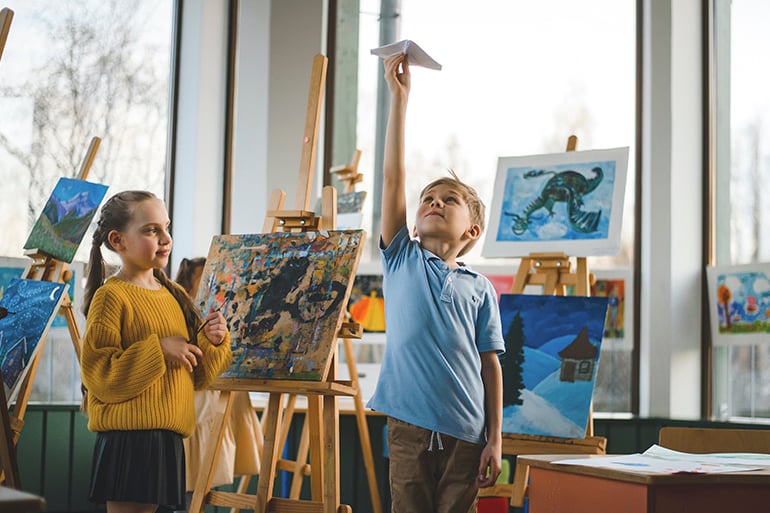 For you to get a clearer picture of how the education system in Spain is structured, take a look below:
Educación infantil: nursery and preschool: optional
The first six years of education is divided into nursery school (guardería) and preschool (escuela infantil). Both can be public, private or subsidised private.
If your kids are still at this age, nurseries and preschools are a fantastic way to introduce them to the Spanish language and culture.
Educación Primaria: Primary School: compulsory
Primary school is also known as escuela or colegio. Children begin primary education in Spain at the age of 6, but this depends on when they were born. Primary School in Spain is divided into three cycles:
The first cycle (ciclo inicial) is for children aged 6 to 8.
The second cycle (ciclo medio) is for kids aged 8 to 10.
The third cycle (ciclo superior) is for kids form the ages of 10 of 12.
The aim of primary education in Spain, like many other countries, is to allow children to develop skills, such as oral expression, comprehension, and socialization, with a view to shaping their future autonomy.
When it comes to the dreaded homework, you can expect your kids to start from the very first year onwards and don't forget that exams with grades begin in the third year.
Children across Spain typically learn the following subjects, among others: Spanish language, Maths, Biology, History, Geography, Physical Education and a foreign language, think French or English, albeit on a more basic level through the use of games.
Secondary education in Spain is divided into two cycles and includes optional classes such as music. If kids don't reach the expected level, they repeat a year, but in secondary classes, they cannot repeat more than twice. Once they graduate, they'll be given a certificate and will be able to move on to the Bachillerato followed by university, or they can choose to study vocational training or even a blend of both.
Teamwork and more holistic view of education is another breakthrough in education in Spain although some schools prefer to stick to the old-school way of learning and teaching. Make sure you visit the school and talk to the principal about their methods and techniques.
Subjects your kids will learn in secundaria include: Natural sciences, Maths, Spanish language, Social science, Art, Music, Sports and Technology, as well as second language.
Bachillerarto: Upper secondary education: optional.
There are just two courses in upper secondary education and they prepare your already grown kids for entering the University.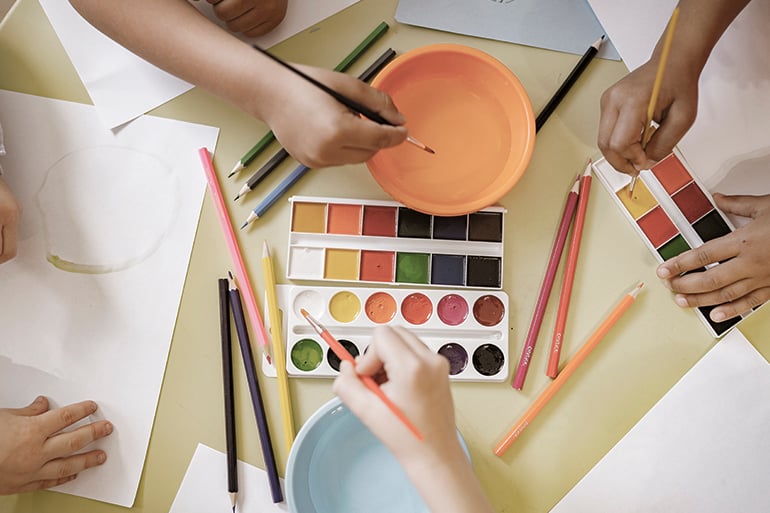 What are your choices?
As we briefly touched on above, primary education in Spain is taught in public, private or subsidised private schools (educación concertada). The dynamics of the first two pretty much speak for themselves, but the latter is a distinctly Spanish concept that doesn't exist in lots of other countries. Here's what you should know about all three:
Public:
Controlled by the State and free of charge.
Quality education and facilities.
Vast majority of schools are bilingual, which means that classes will be taught in Spanish, and English will be taught as a separate subject. However, if you are in a region with its own language, such a Catalonia, then education is taught in Catalan, with Spanish and English offered as independent subjects.
Secularism predominates, although Christian holidays are respected, and student may learn about world religions, but always with an objective and critical point of view.
Private:
Main trade-off is the price, which can range from €500 to a staggering €2000 a month.
Tend to have greater margin to implement new technologies and incorporate more advanced or more innovative methods that require a higher budget.
Fully religious schools available.
Education taught in different language (French, Germany, etc.) available.
Subsidised private.
In between public and private primary education in Spain, where parents pay a monthly fee (lower than the price of private education) and the rest is subsidised by the State. Depending on the region where you live, prices can go from around €30 to €200 a month.
Possible to find schools that take a more religious approach.
The school week and academic school year
The school week depends largely on each school and region. But most kids in primary school go from 9am until noon and then back from 3 to 5 pm. You'll have the option of sending your child to school with a packed lunch or, if you prefer, you'll have the option of school lunch (comedor).
Secondary school hours are from 8.30 am approximately to 5.30 pm.
The academic school year begins mid-September and ends towards mid-June with a 2-week break for Christmas, 1 week break for Easter or Spring holiday. Make sure you check the school calendar as schools are closed on national public holidays as weel as holidays celebrated in autonomous regions. And in Spain, trust us, there are plenty of these.
For a list of American schools in Spain, check out this website.
The National Association of British Schools in Spain also has an informative website.
In a nutshell, primary education in Spain, like a lot of other countries, is compulsory. What sets Spain apart from other countries is the option to choose between public, private or subsidised. This essentially lets parents decide the type of education they want thier kids to have, and can often come in handy when delicate matters such as religion come into play. What about you? Where do you live in Spain and how will you be choosing a chool for your kids? Let us know!